My best friend's daughter is OBSESSED with unicorns.  The party was a mix of pastel watercolors and gold glitter accents. This party had everything any little girl would want. Unicorns everywhere, sparkle, lots of yummy treats, and crafting.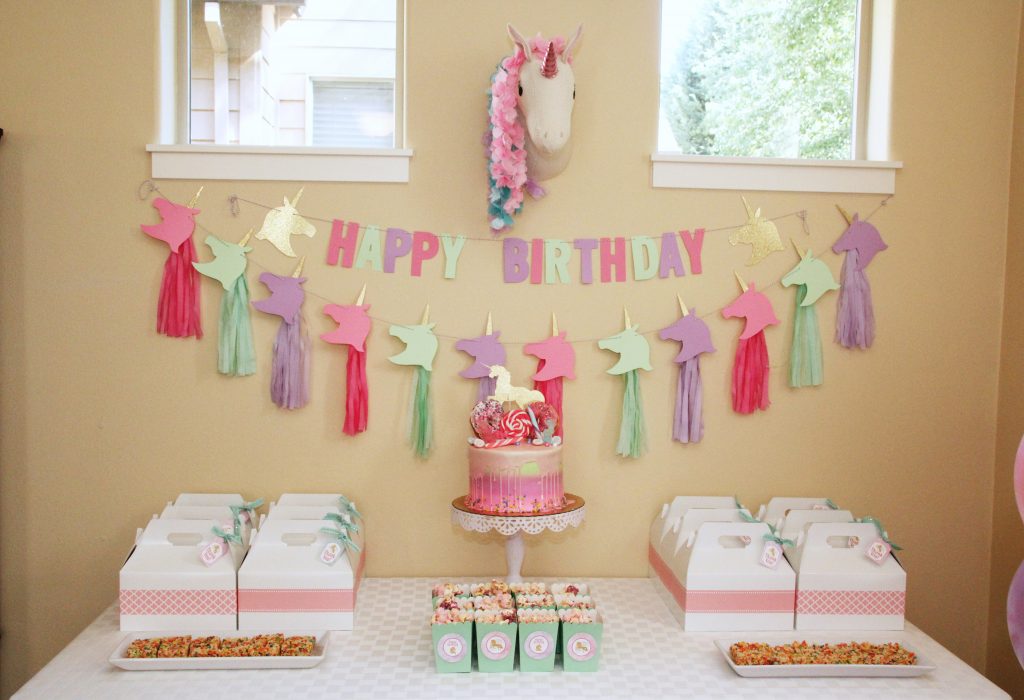 This unicorn was found at Target last year. It was not however nearly this cute. He was all beige. A sweet flower mane and pink unicorn horn were transplanted to create the focal point of the unicorn party table.
Isn't this cake dreamy?!?! My favorite cake lady made the beautiful cake base and mom added all kinds of yummy treats and the adorable cake topper to create a masterpiece.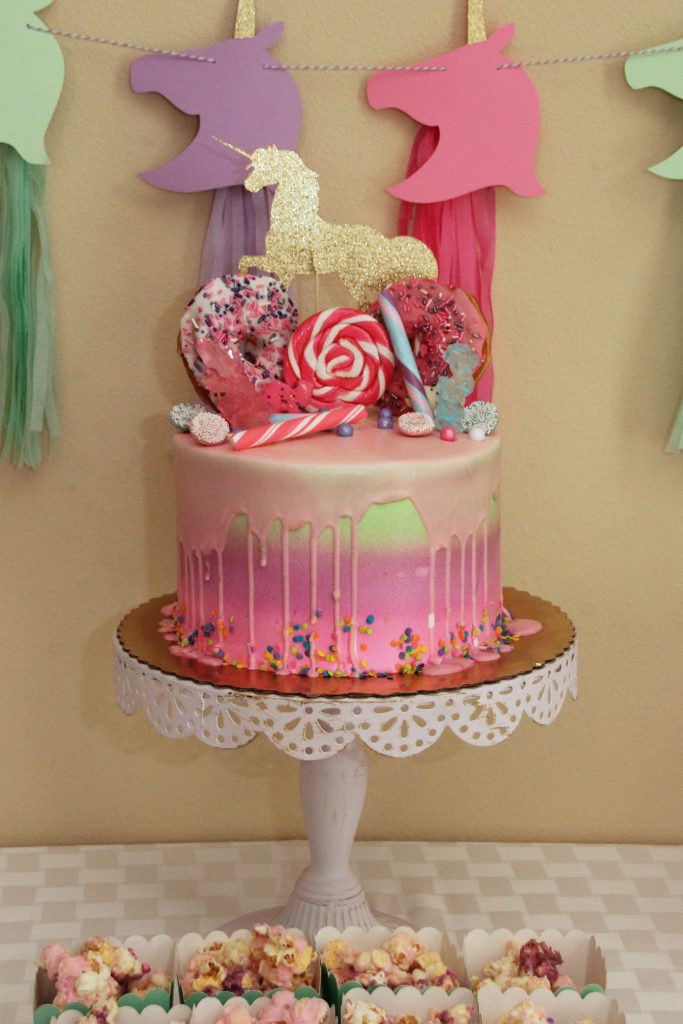 Fruity pebble rice crispy treats and candy melt coated popcorn were 2 of the yummy unicorn treats served. 
Cute mint green popcorn boxes were dressed up with my printable unicorn cupcake toppers.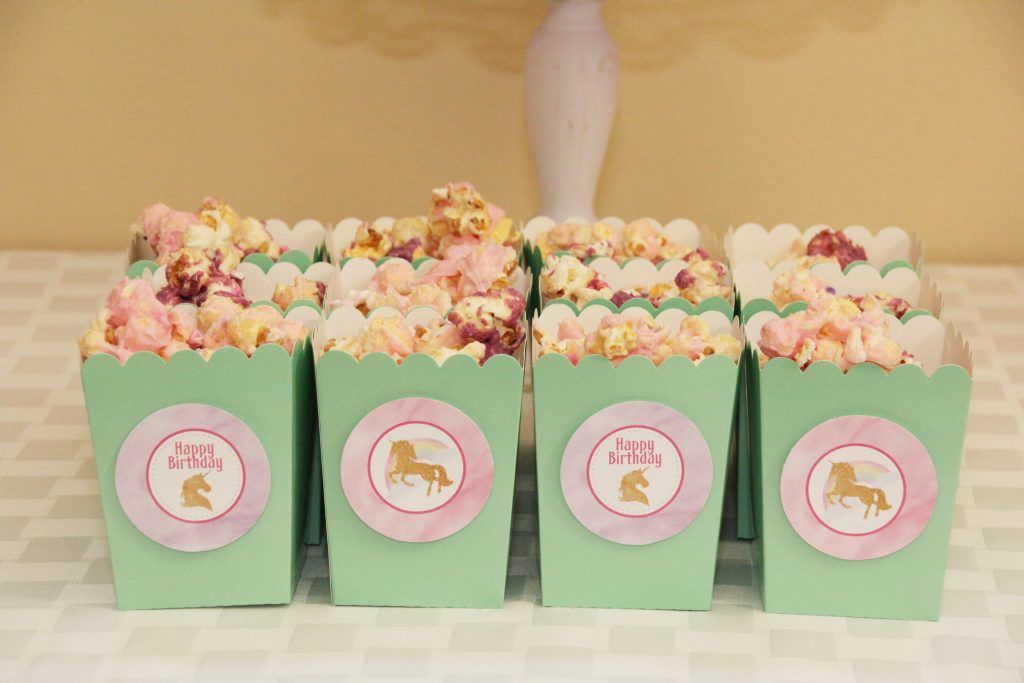 The girls each took home a favor box featuring one of my printable unicorn favor tags. Each included a plush unicorn, unicorn emoji cup, and unicorn cotton candy with another printable favor tag.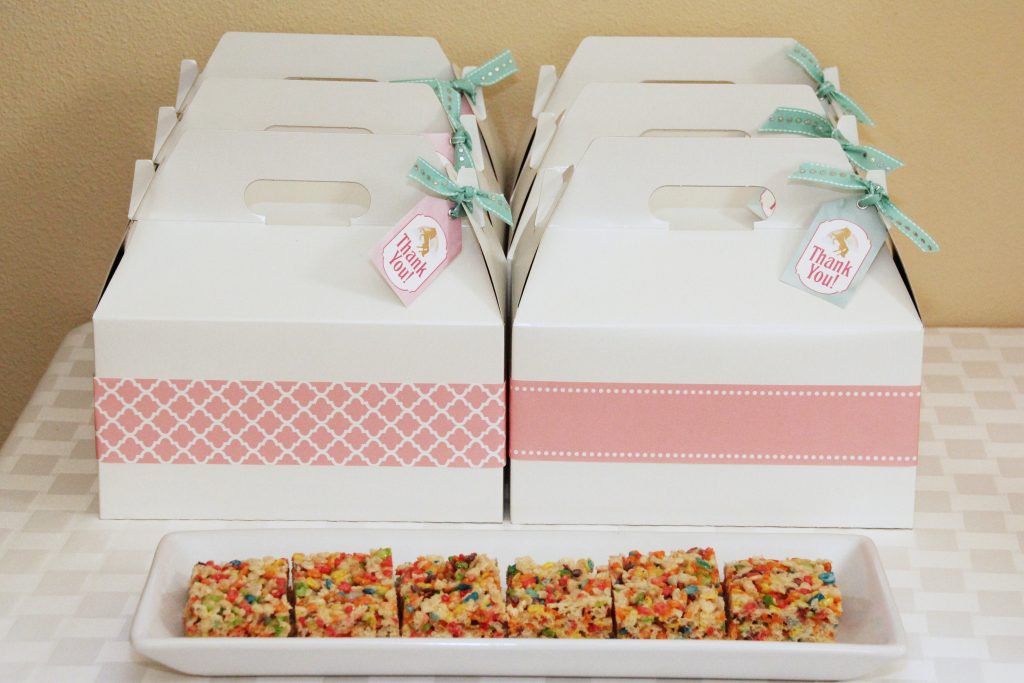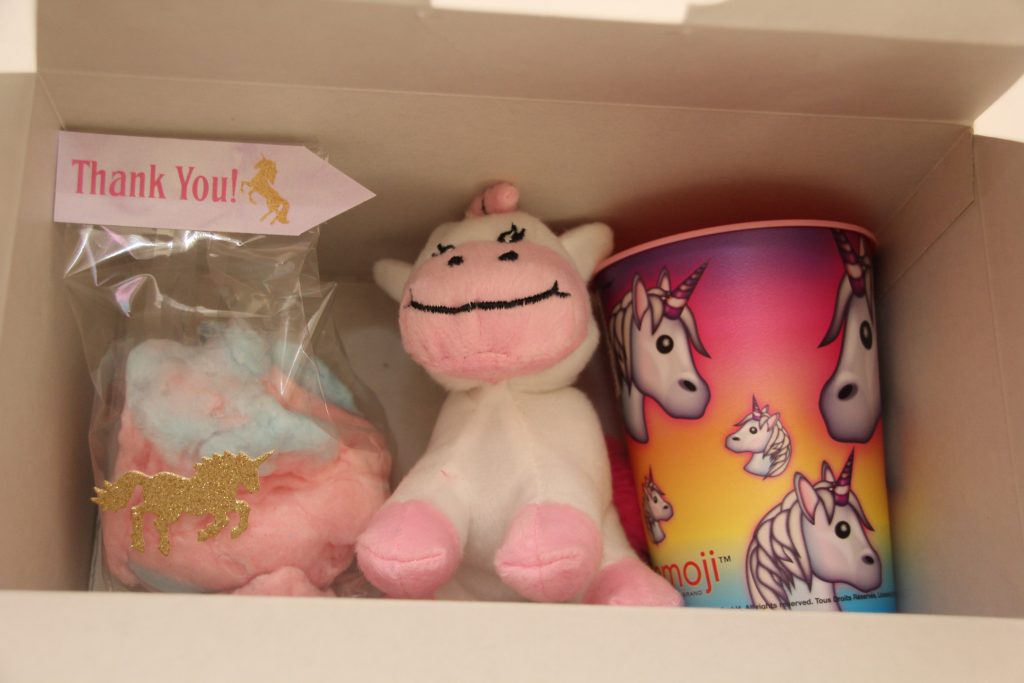 I love the combo of the pink, purple, and mint green used on this party table,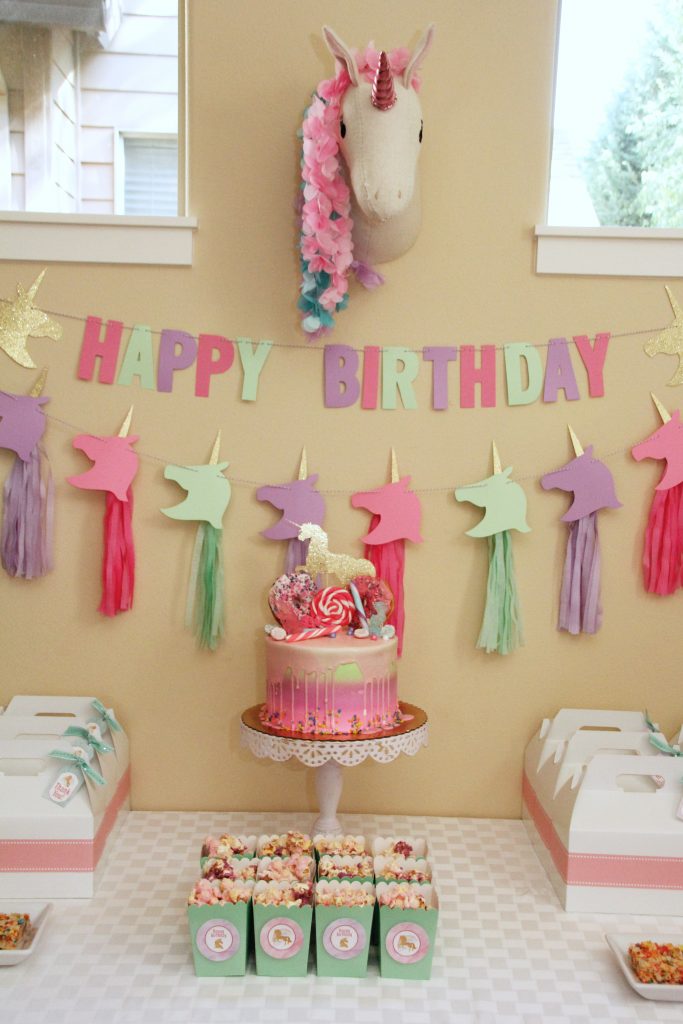 This sweet space was created for the birthday girl to open gifts. Our printable I (heart) unicorns banner and amazing unicorn balloon tower were perfect together.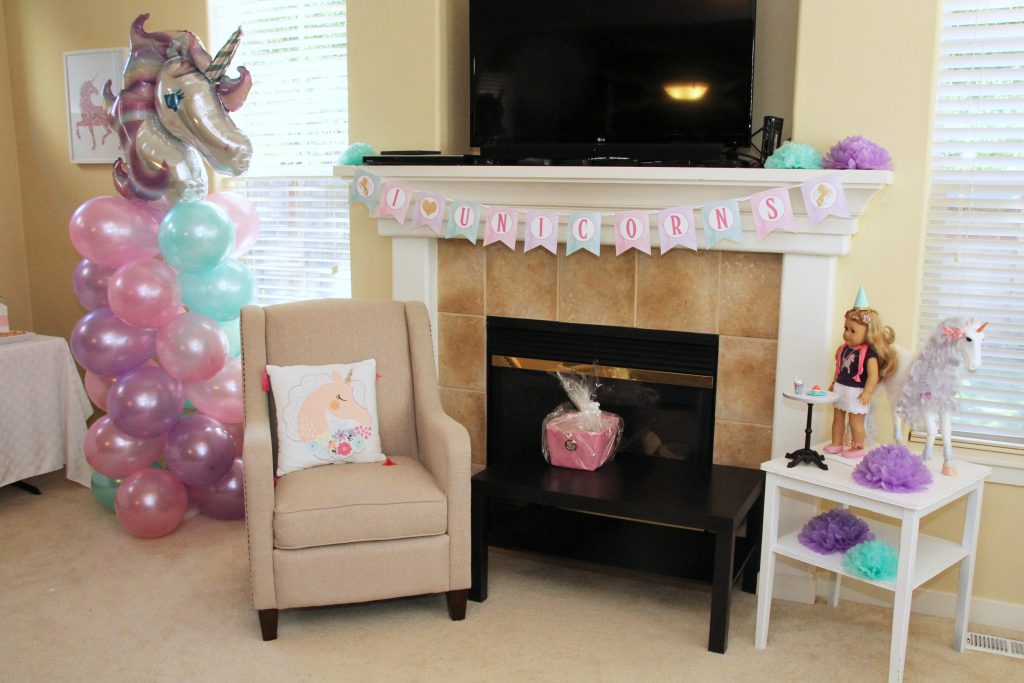 Even the dolls had a unicorn party.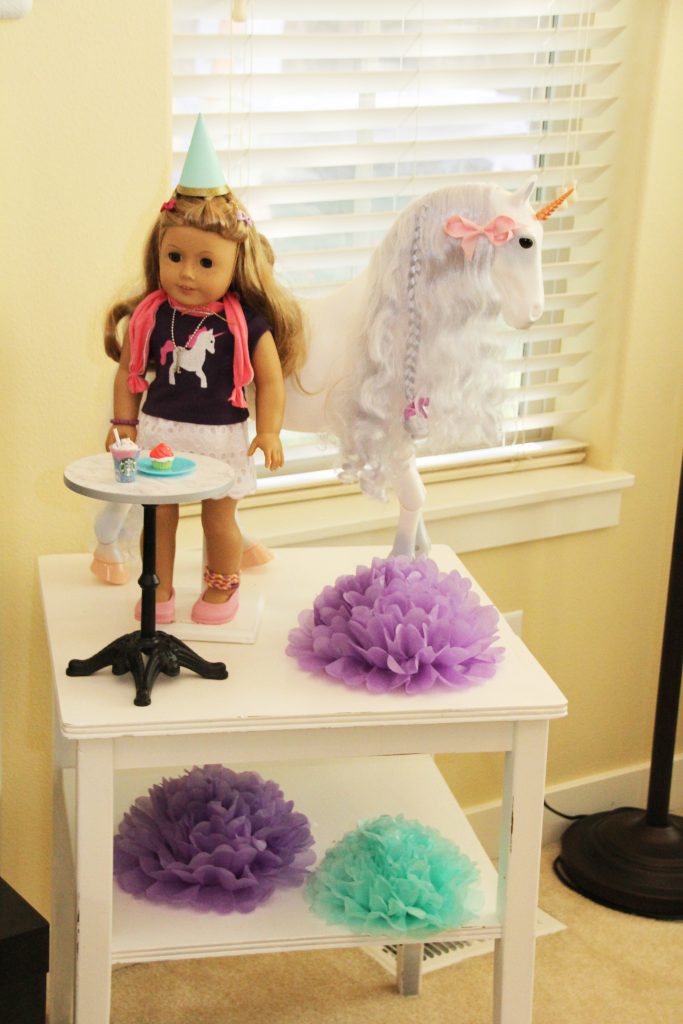 Lots of plush unicorn friends were a part of the festivities.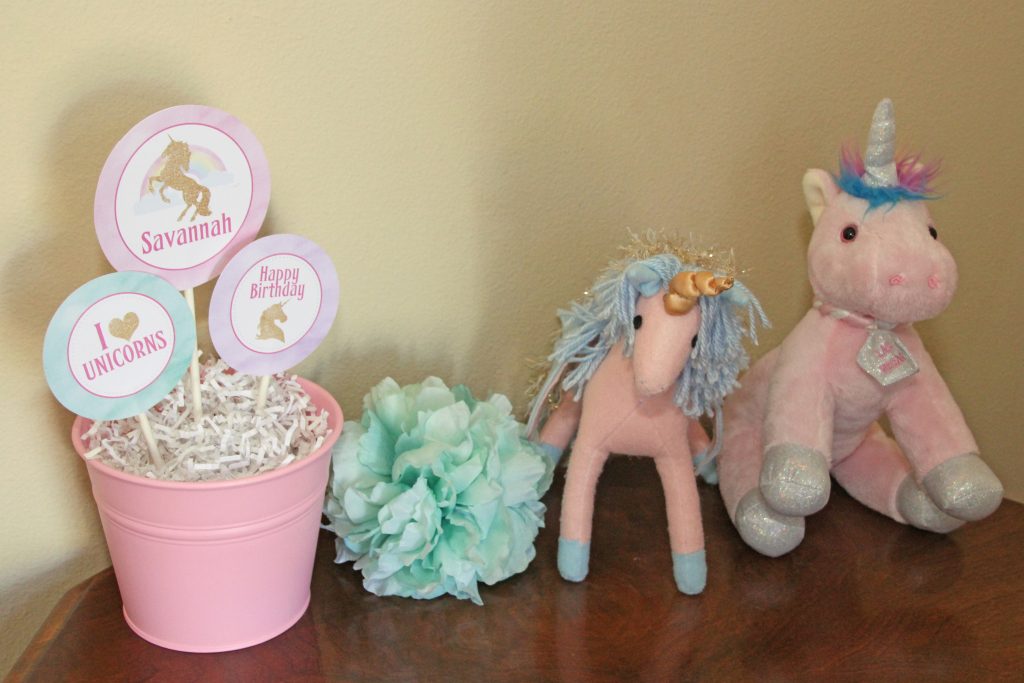 The printable unicorn centerpiece circles were used on several tables throughout the party.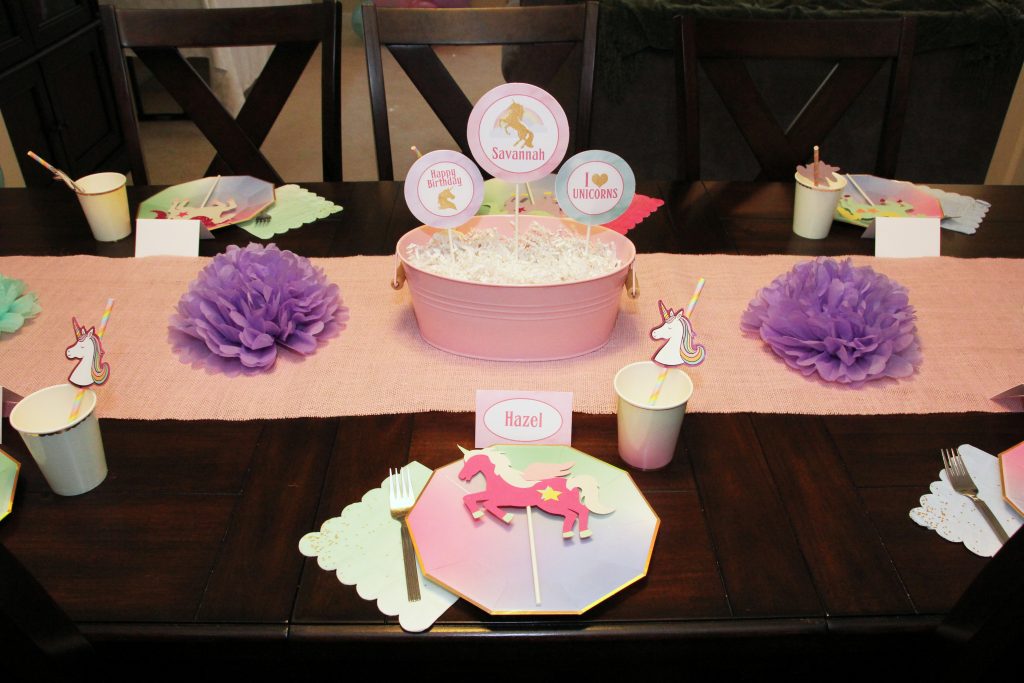 Face painting and crafts were next on the party agenda. This adorable unicorn horn was added to headbands for all of the guests to wear. So cute!!!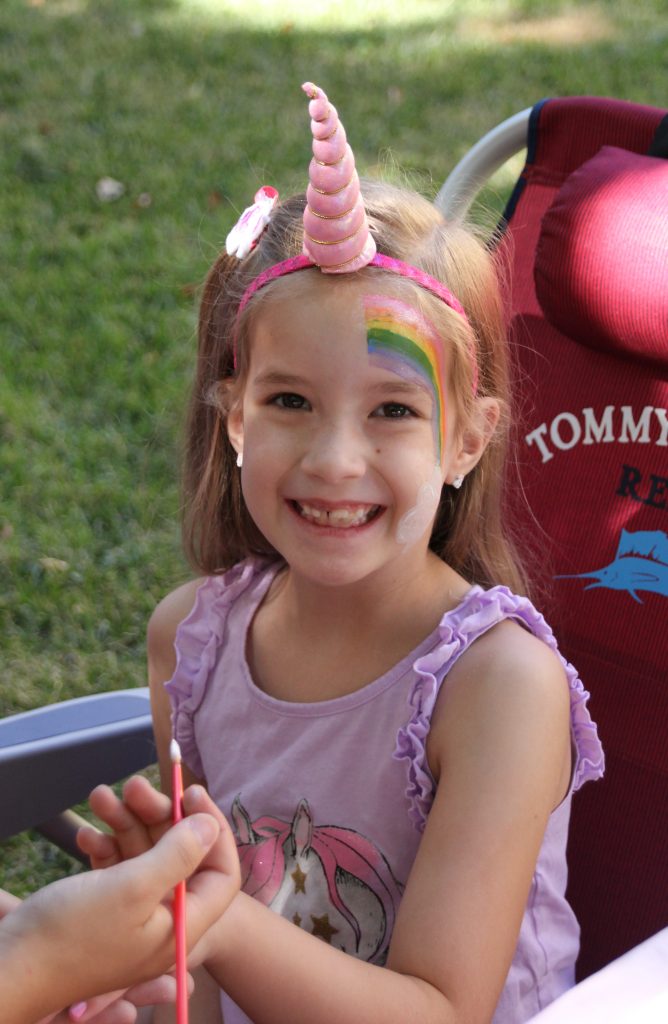 Last was a unicorn piñata!
Such a beautiful party for a beautiful girl!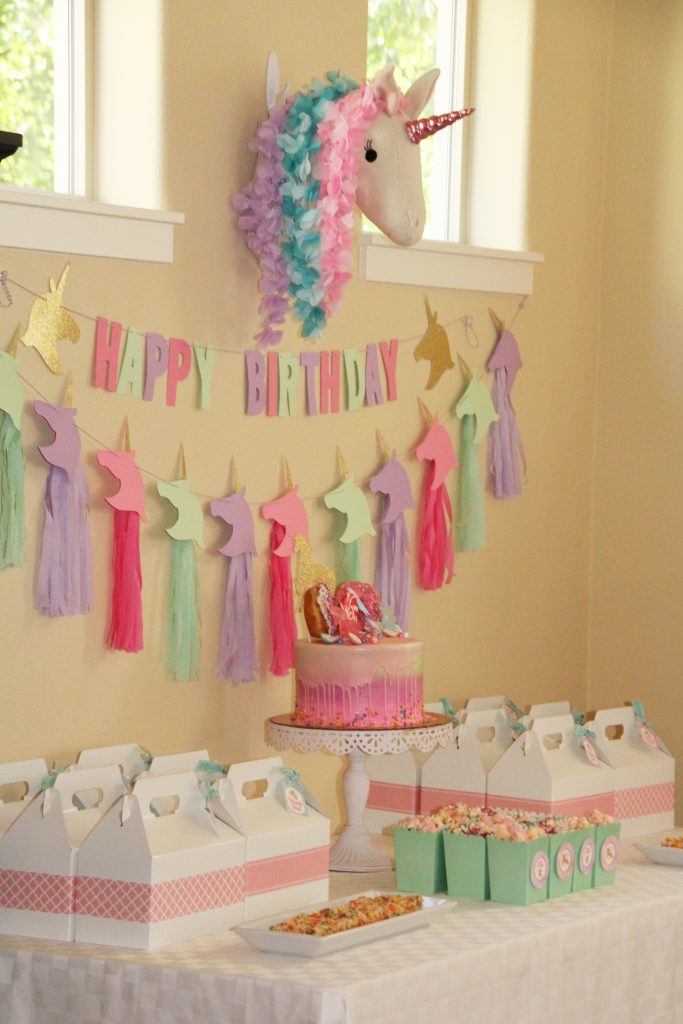 You can find the unicorn printable party décor package in my etsy shop.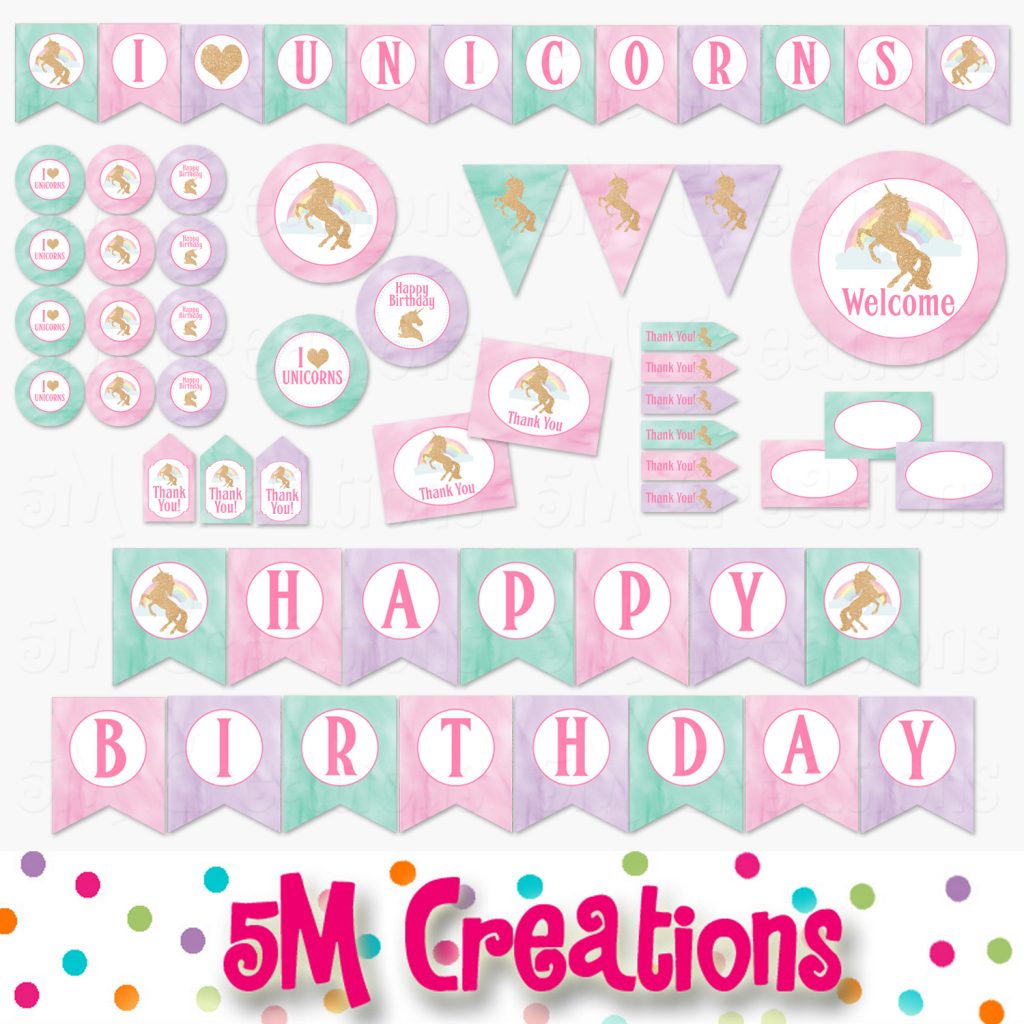 Printable Unicorn Birthday Party Invitation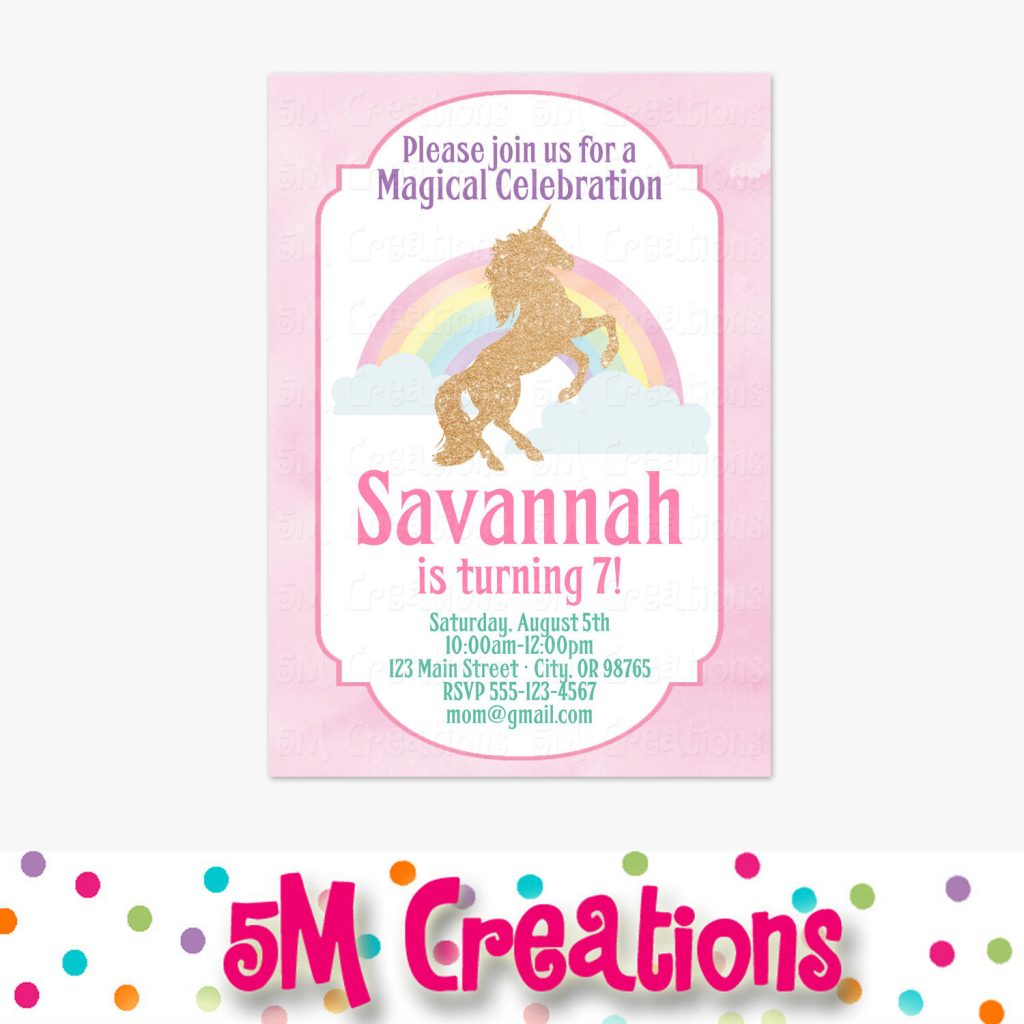 Party Sources
Plates/Napkins: Fancy That
Unicorn Horns: Pretty In Pink Supply
Cake Topper: Topper & Twine
Unicorn Wands: Paper Source (garland pieces were glued to sticks to make wands)
Happy Birthday Banner & Unicorn Tassel Garland: Lisa Frank Parties
Plush Unicorns: Oriental Trading Co.
Unicorn Straws: Target
5M Creations May 21st, 2018
Posted In: Uncategorized