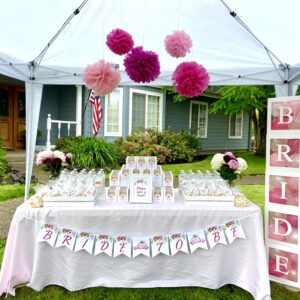 With summer coming soon I thought I would share a shower I hosted a while back. It was a Drive-By Bridal Shower or Open House for my soon to be cousin. It is a great way to host a party for lots of guests without a huge venue. It worked perfectly. It was a rainy day, but guests came and visited while she opened gifts then grabbed a treat to go. Despite the rain everyone had a lovely time. It was so fun to celebrate the bride to be and gather as family and friends.
Just because this party is themed as a drive-by does not mean it can only be used that way. It is adorable for any bridal shower without the drive-by wording included. It includes lots of flower elements if you want to skip using the car all together. I however love that cute vintage pink car! It would also be a great fall bridal shower theme with the rich colors in the beautiful flowers.
Guests were welcomed with the large 24×36 Printable Bridal Shower welcome sign as they arrived. A great way statement piece to put out front at any shower indoors or out.
I purchased 2 white tents to create our outdoor "party space". They brought everything together to mimic a room and also protected us from the rain/sun. Guests knew right where the party was.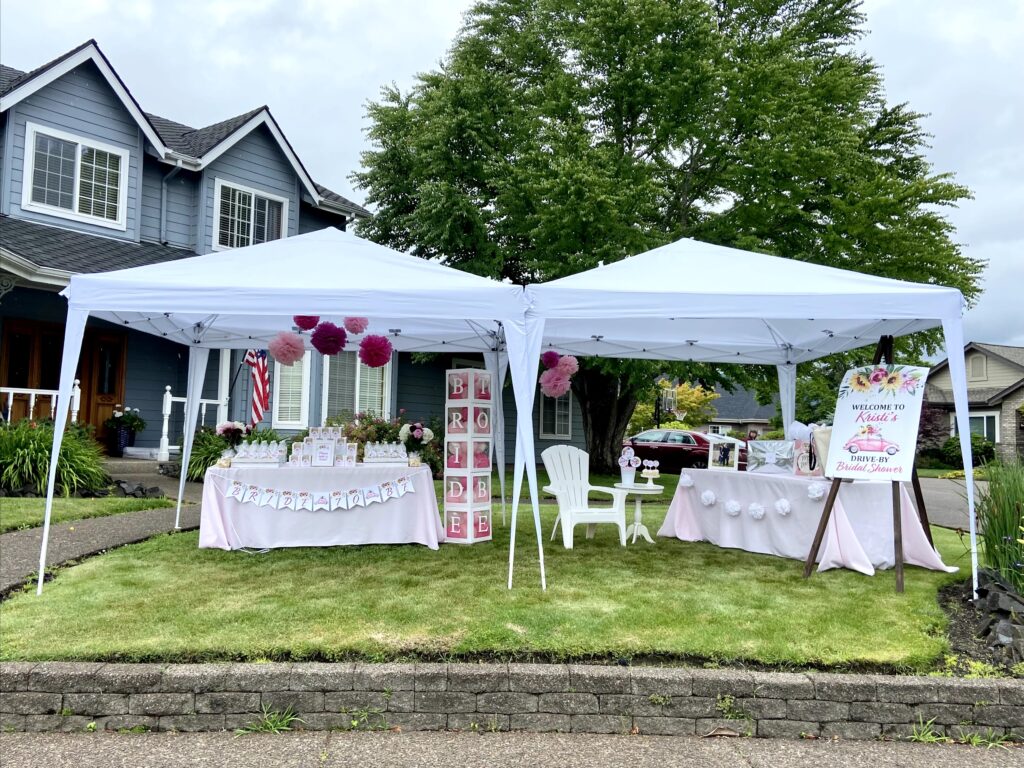 The main focal point of the party was the treat table. It featured a Bride To Be banner, cupcakes, water bottles, and popcorn for guests to grab as they were leaving. I love the big balloon tower of boxes as well. It brought it a great pop of color to the space. I will definitely be using it at other upcoming events. You can spell out tons of words.
For safety precautions I packaged everything individually including the cupcakes. These boxes were a perfect way to show them off still. Each cupcake had shimmery pink sprinkles on top and a tag with the bride's name and shower date.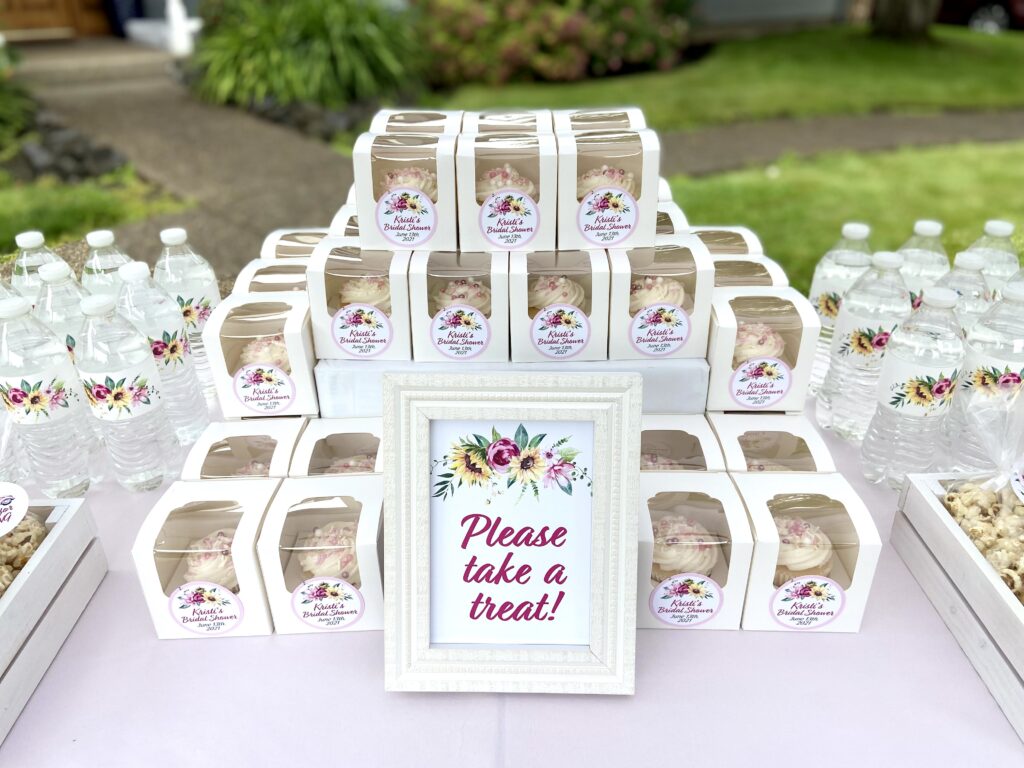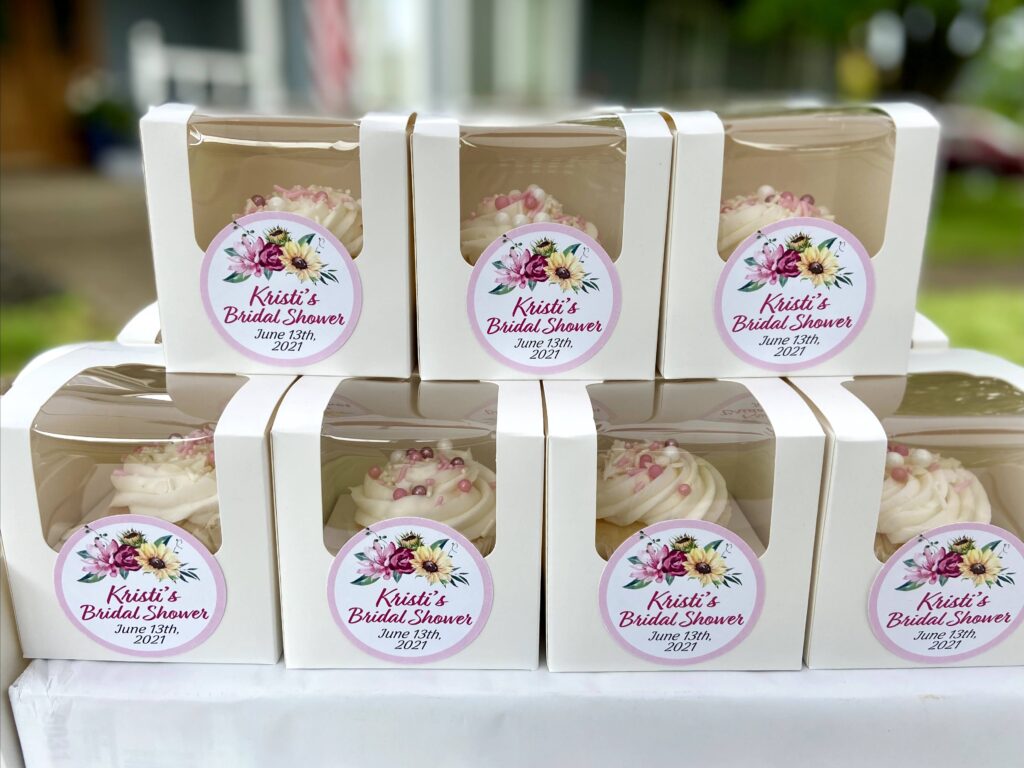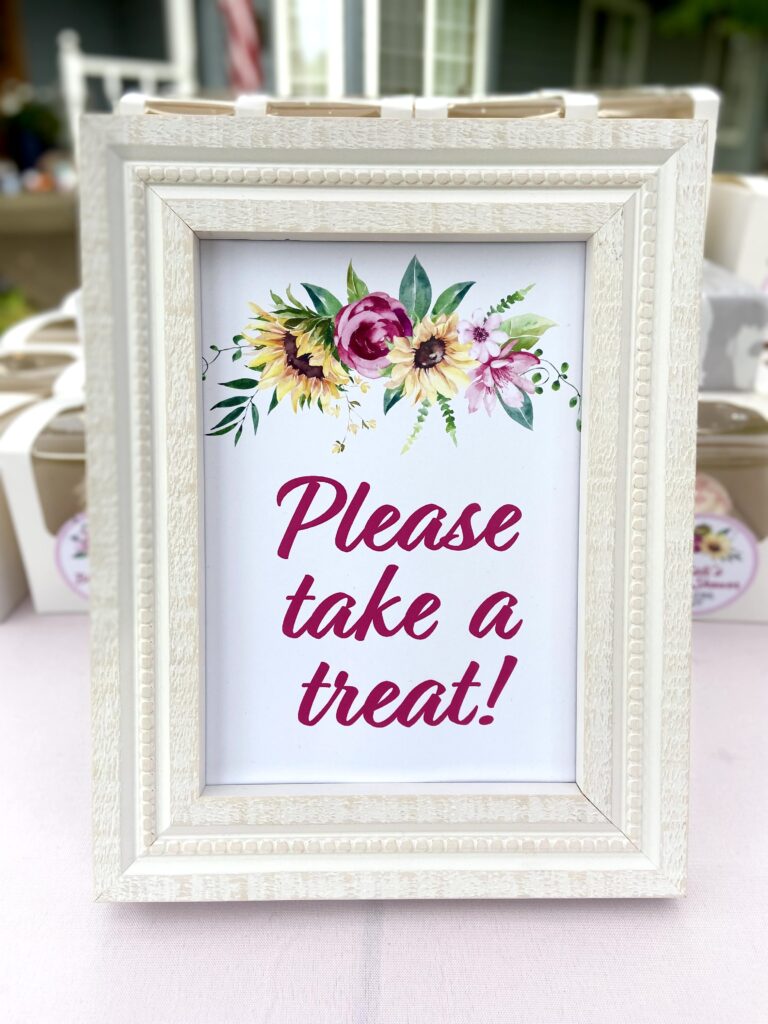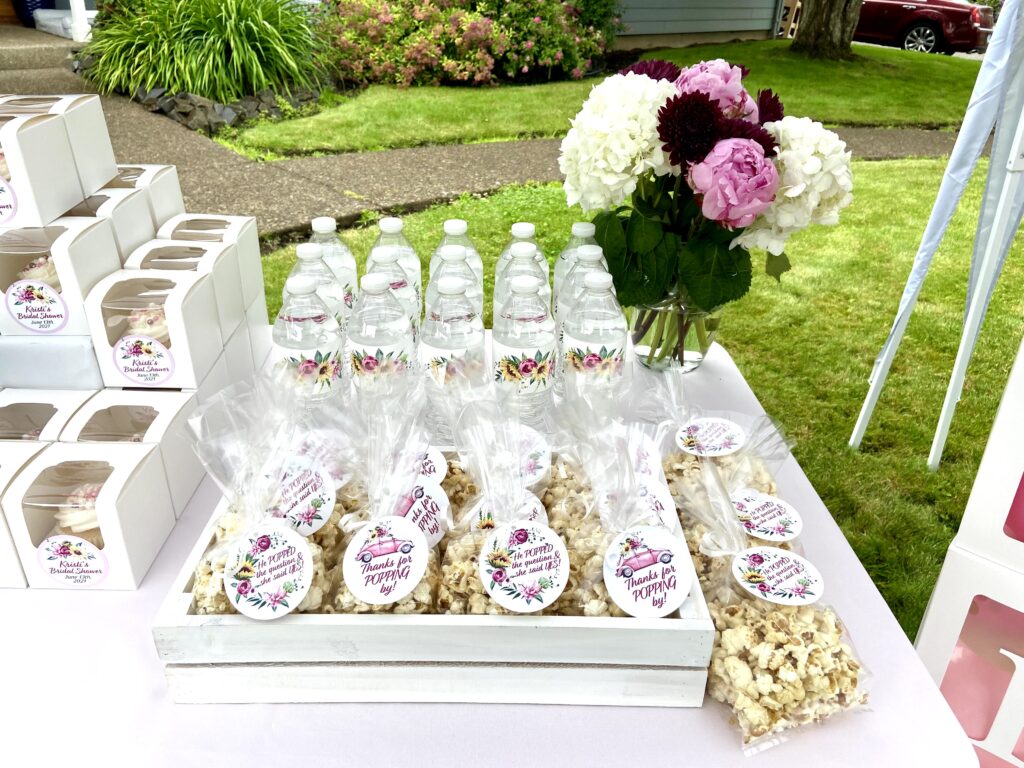 Popcorn was individually bagged with tags that said; "He popped the question and she said yes!" and "Thanks for popping by!".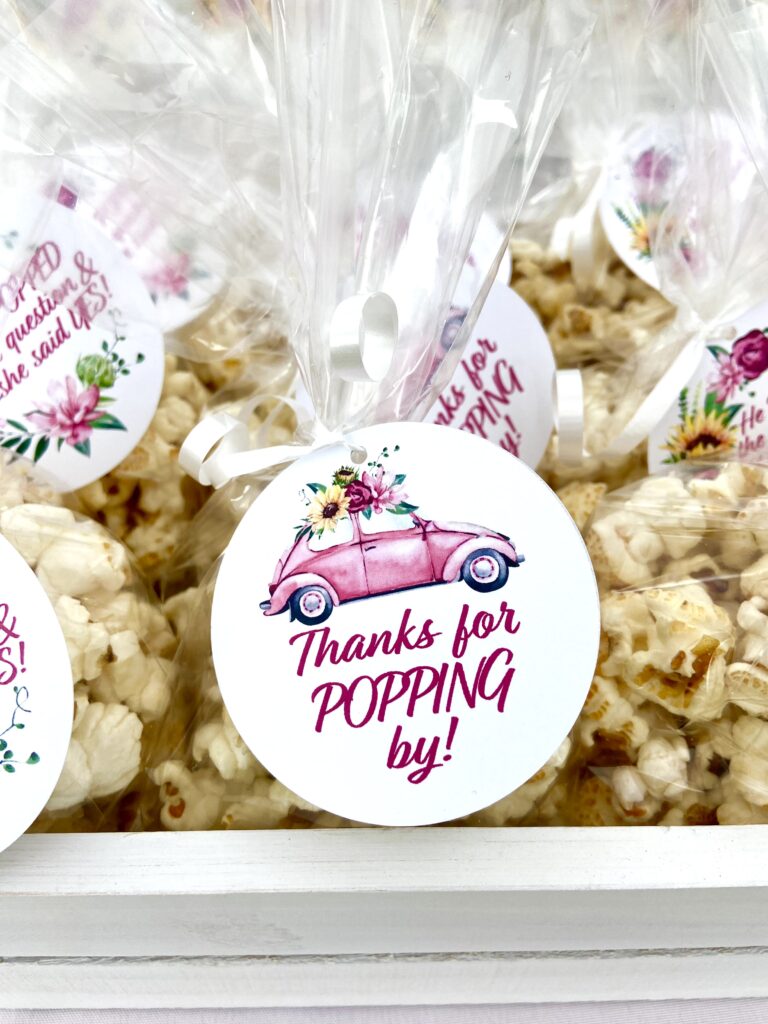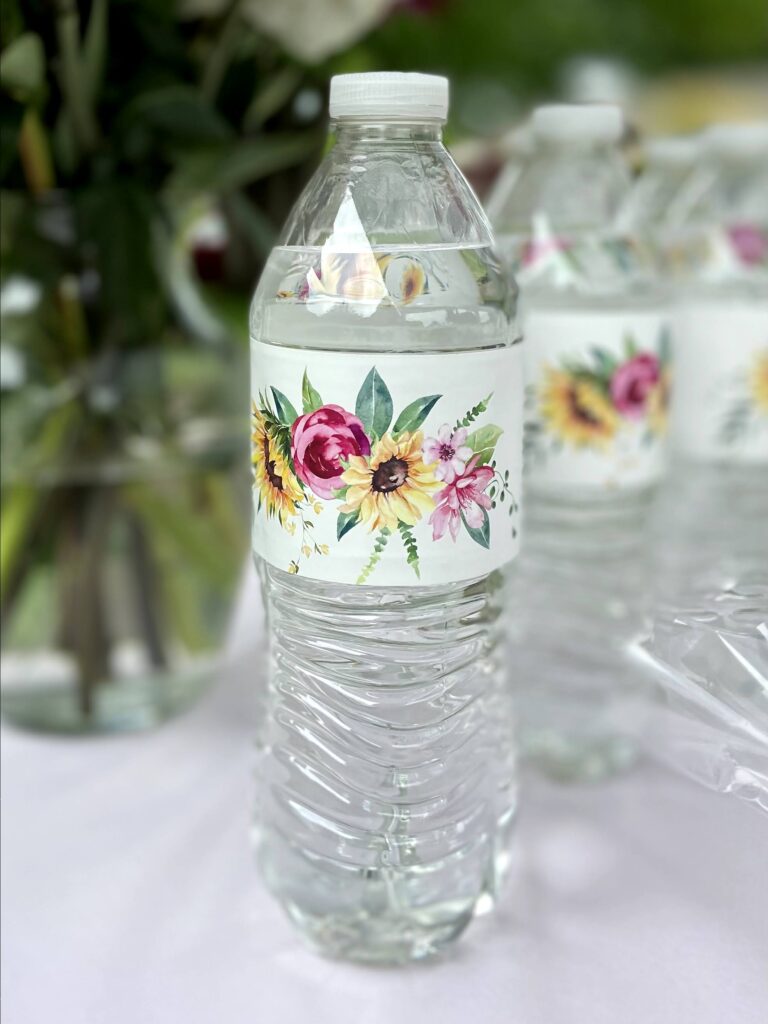 I picked up flowers locally the evening before the party. I always love fresh blooms at a party.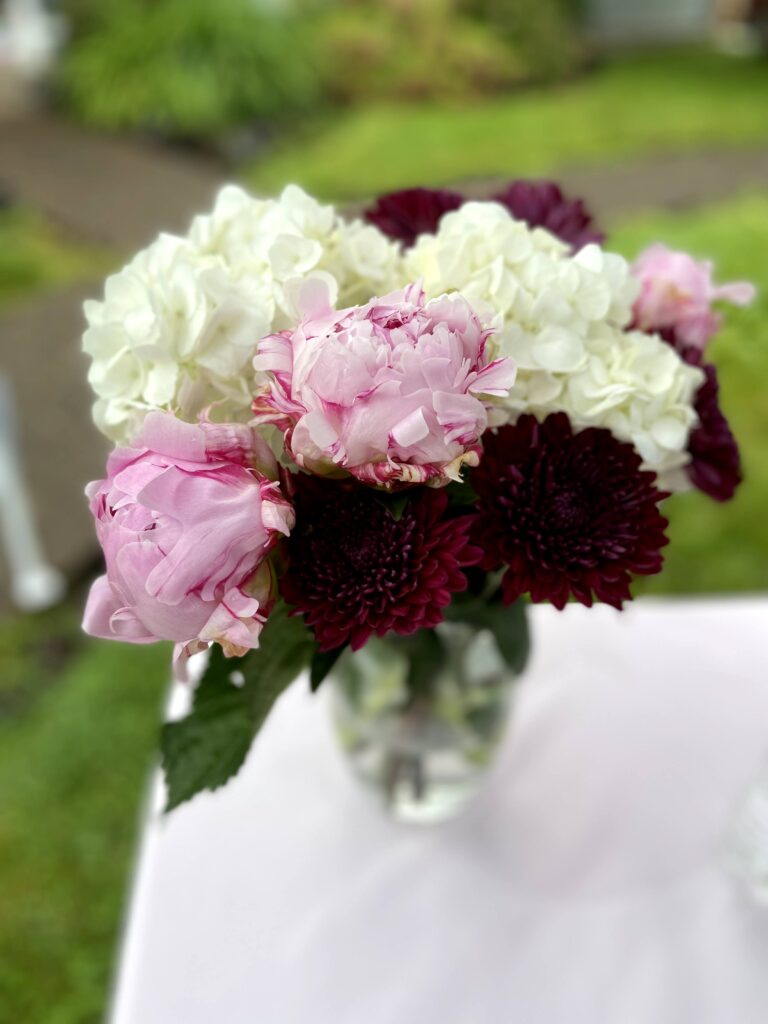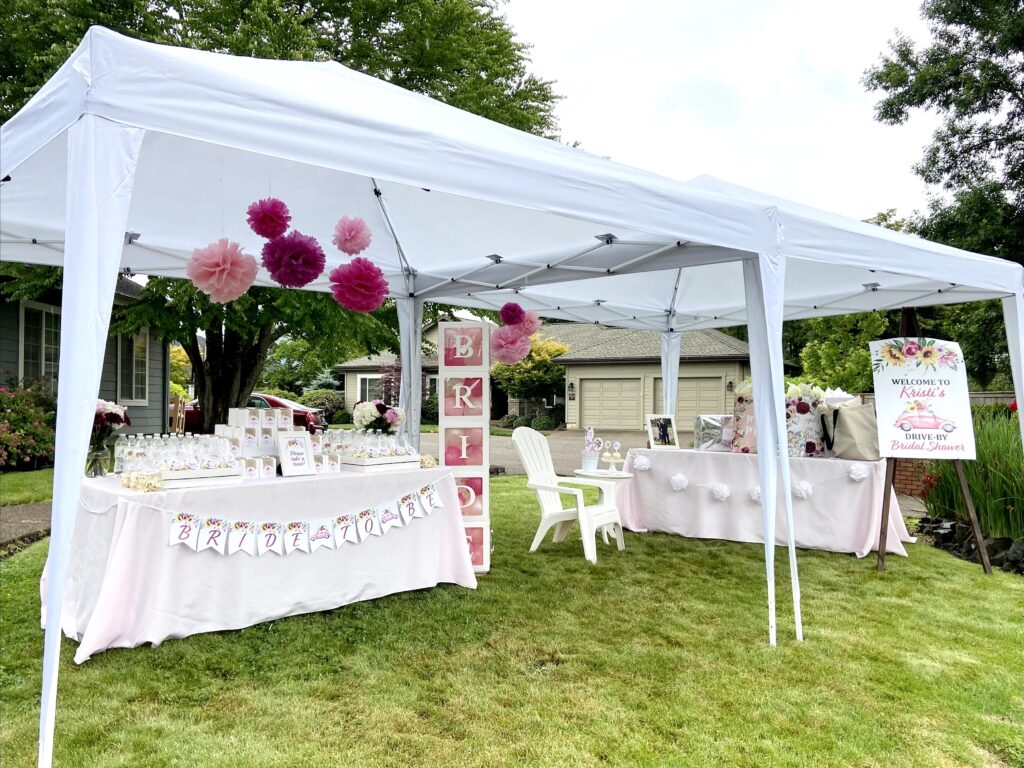 I created a seating area for the Bride to be to open gifts and sit to visit with guests. She had her own tray of cupcakes, this sweet centerpiece, and a list for writing down gifts.
It was a lovely day. We are so excited to have welcomed her to the family.
See the full printable party package and matching invitation below. It is editable to add your own Bride's name right from your computer. Download immediately and party! Find links to party supplies shared at the end of the post!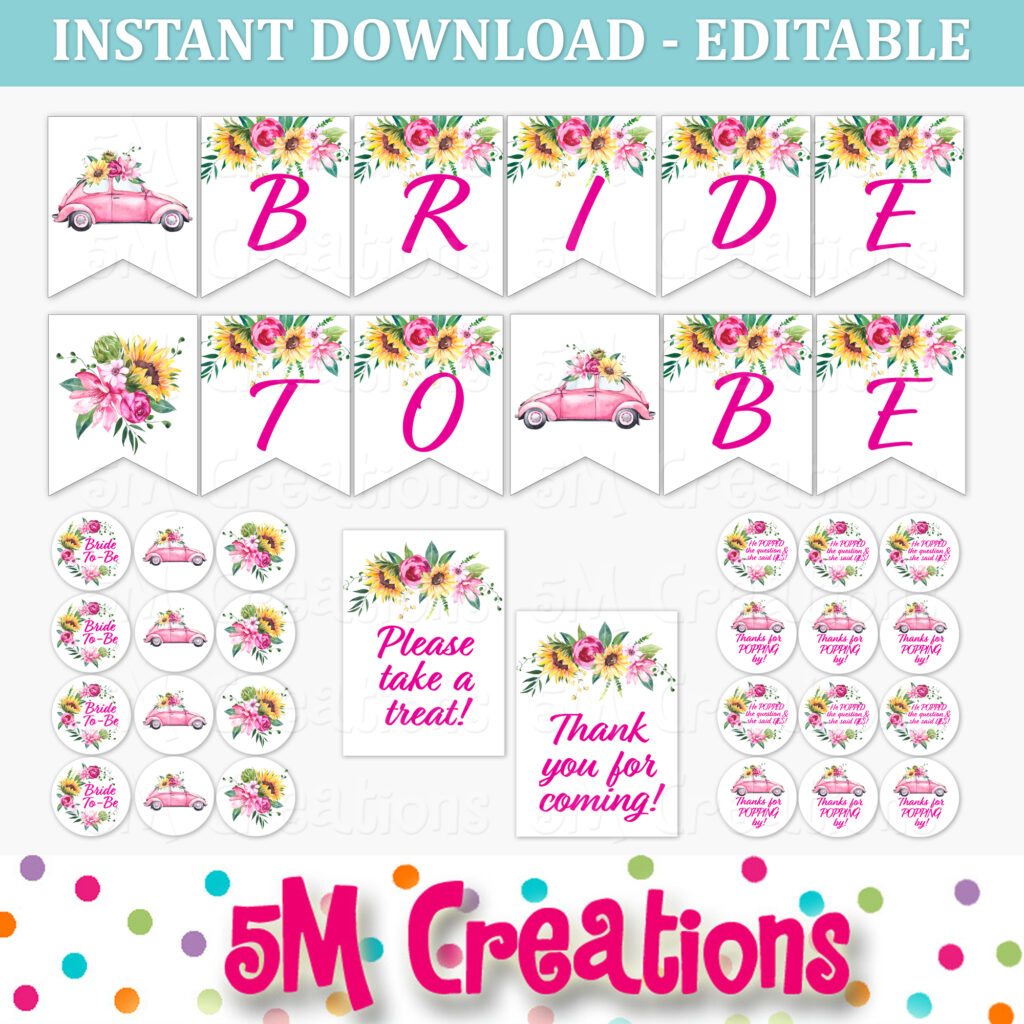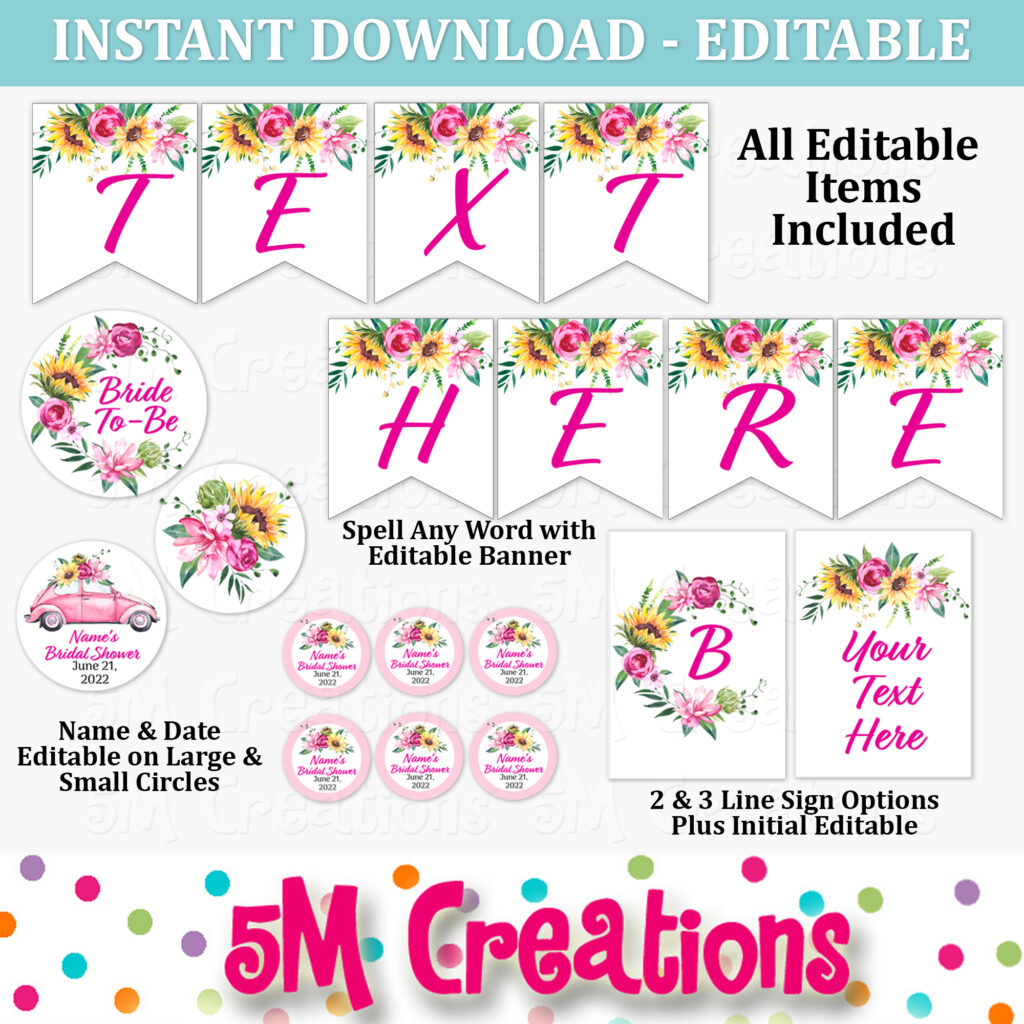 Party Supplies:
Printable Party Decor: 5M Creations
Printable Invitation: 5M Creations
Cupcake Boxes: AMAZON (AD)
Sprinkles: AMAZON (AD)
Bride to Be Balloon Boxes: AMAZON (AD)
Balloons: AMAZON (AD)
Tissue Poms: AMAZON (AD)
Pink Tablecloths: AMAZON (AD)
White Tents: Target
5M Creations April 20th, 2023
Posted In: Uncategorized