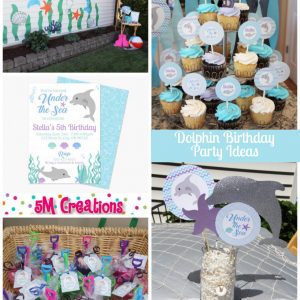 Summer may be coming to an end soon, but I still have some summer parties to share with you. None of my kids have summer birthdays but luckily we get to live vicariously through several friends who throw fun water themed outdoor parties. There is nothing better on a hot day than a bunch of kids in swimsuits squealing and running through water. My friend's daughter wanted a dolphin party this year. She put together this darling Under the Sea set up.
Varying shades of blue streamers and tissue poms created a wavy ocean backdrop to her dessert table.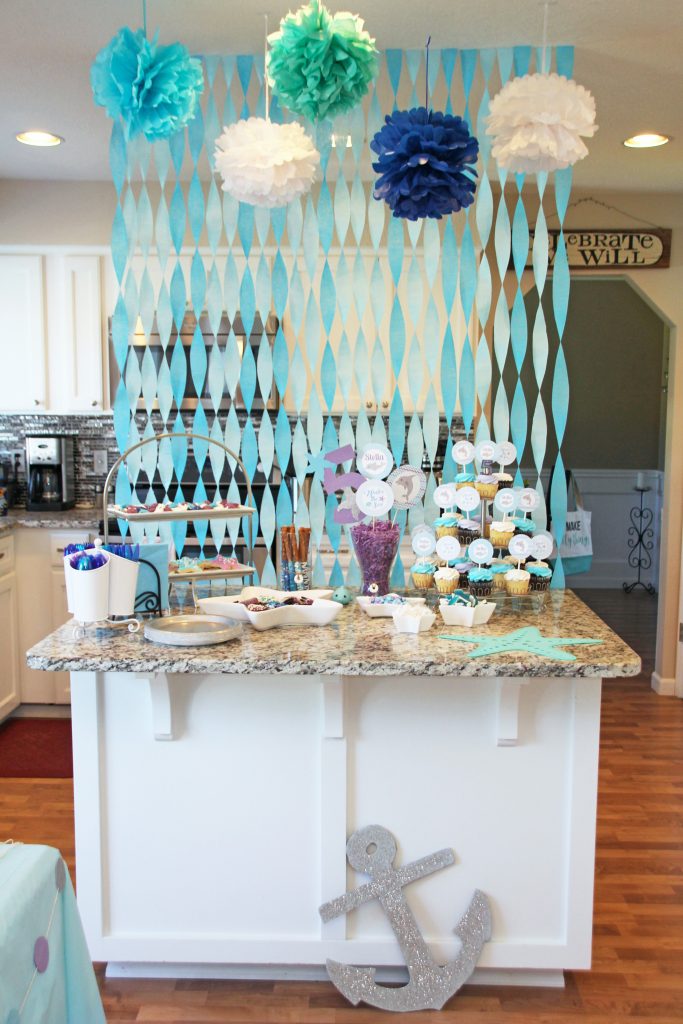 Printable cupcake toppers featured cute dolphins and seashells.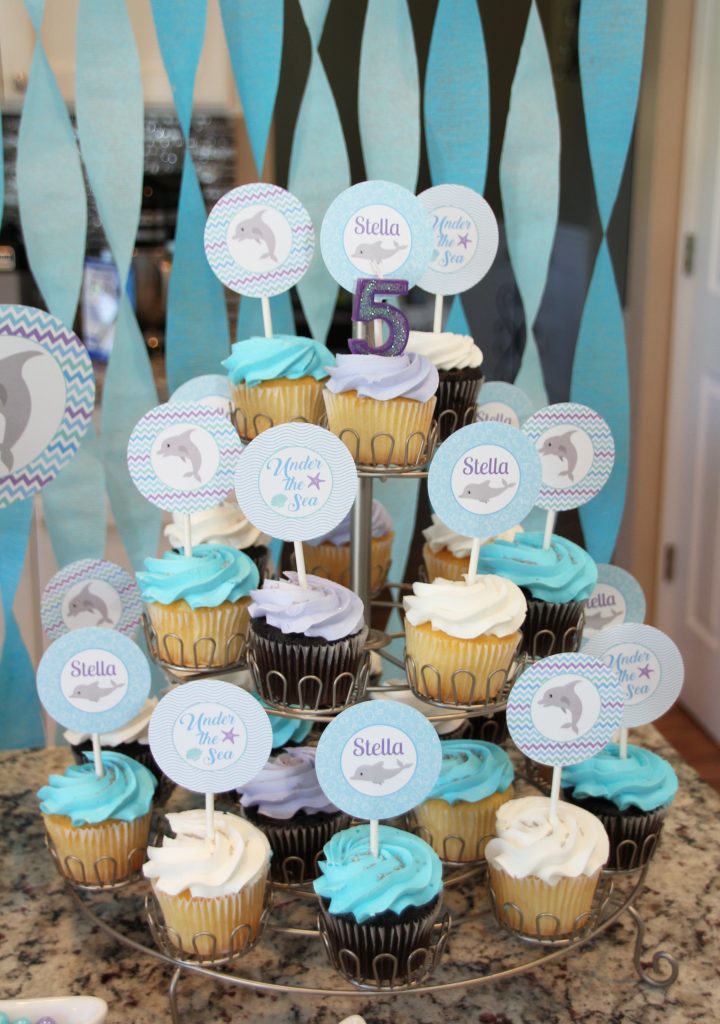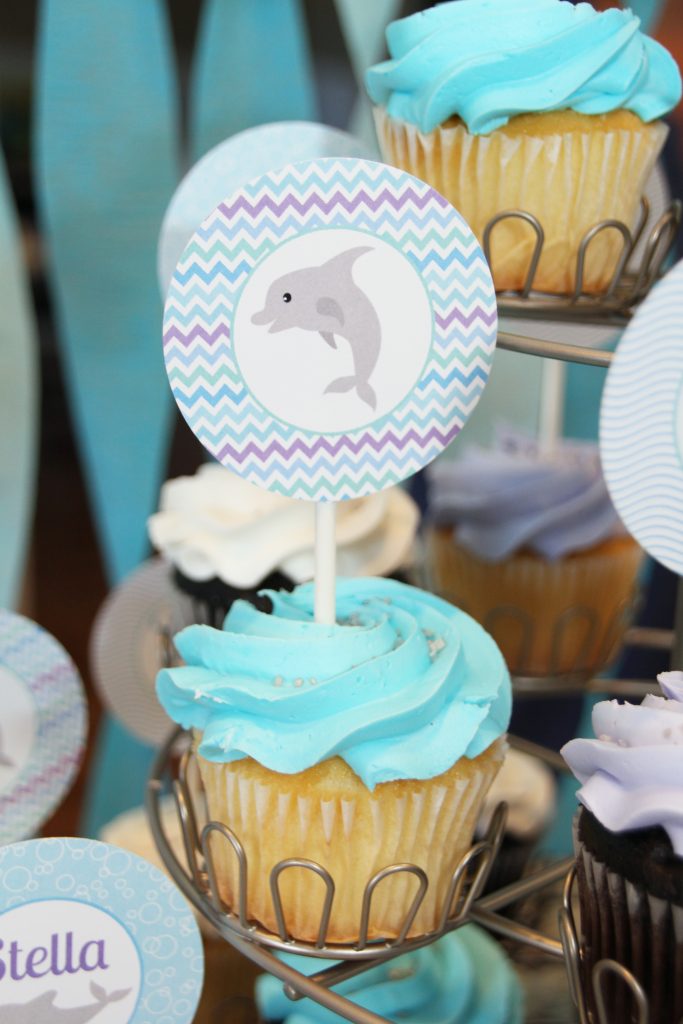 My table centerpiece circles looked adorable all dressed up with glittery die cut accents. This number 5 with star fish attached was so fun.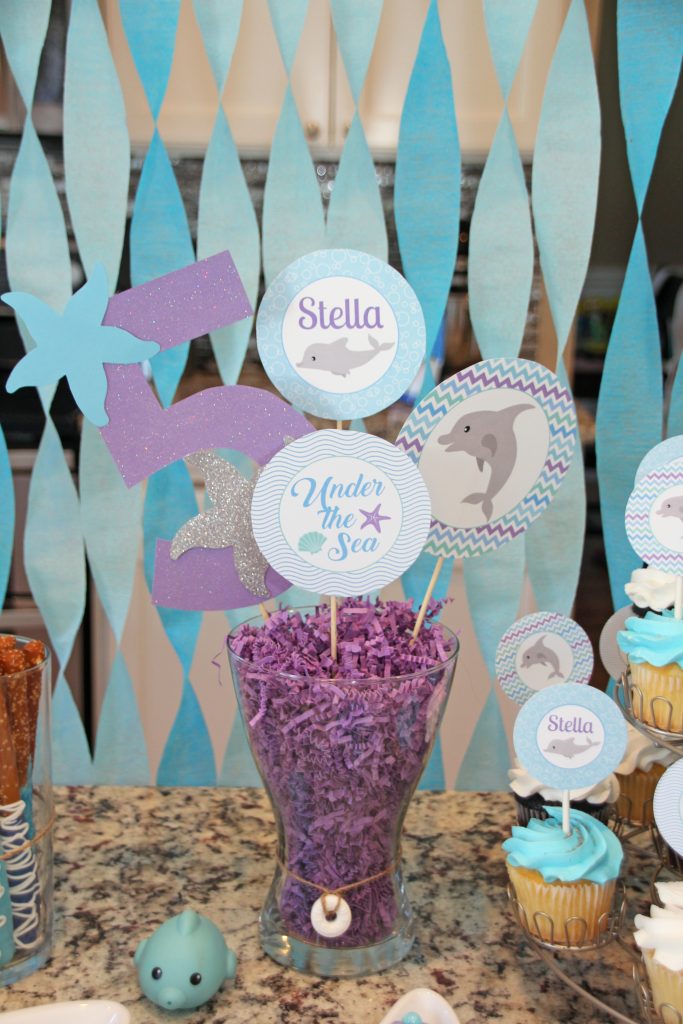 Dipped oreos in the party colors with contrasting sprinkles made a perfect under the sea treat.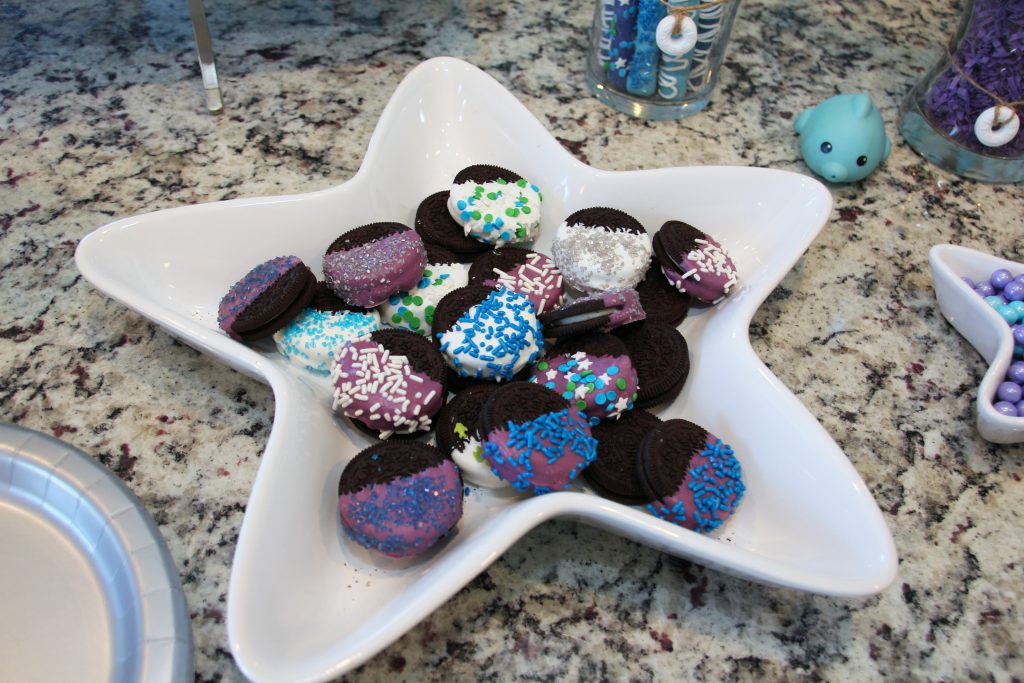 Of course gummy sharks were a must!

Pretzel rods dipped in melting candy with sprinkles were adorable with the life saver accent.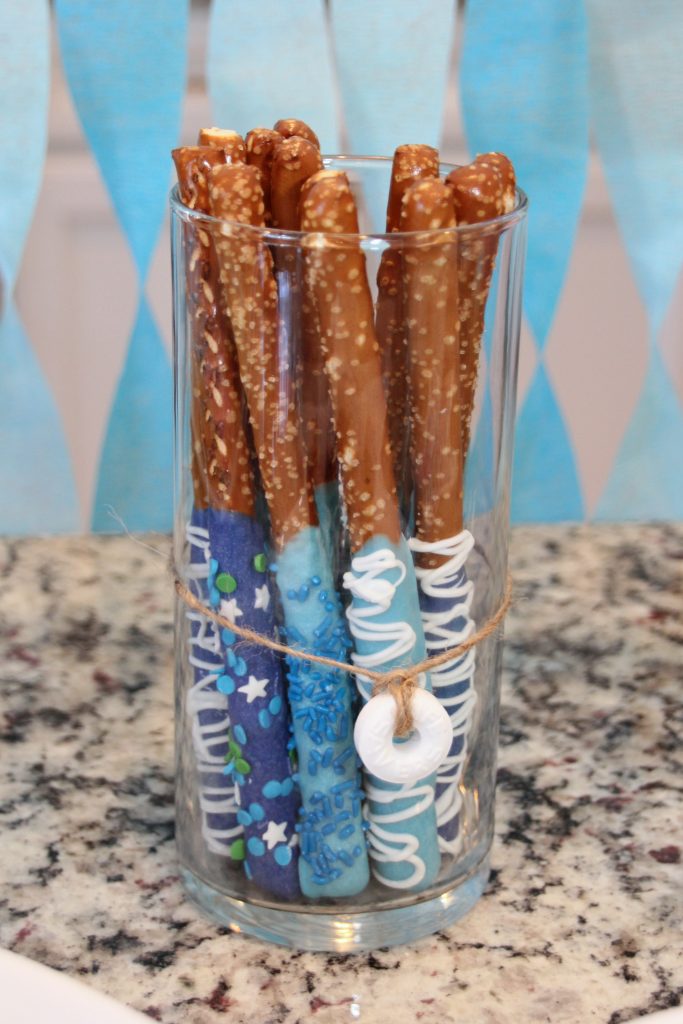 A sandy beach(brown sugar) of candy melt fish and shells and starfish cookies were a perfect beachy treat.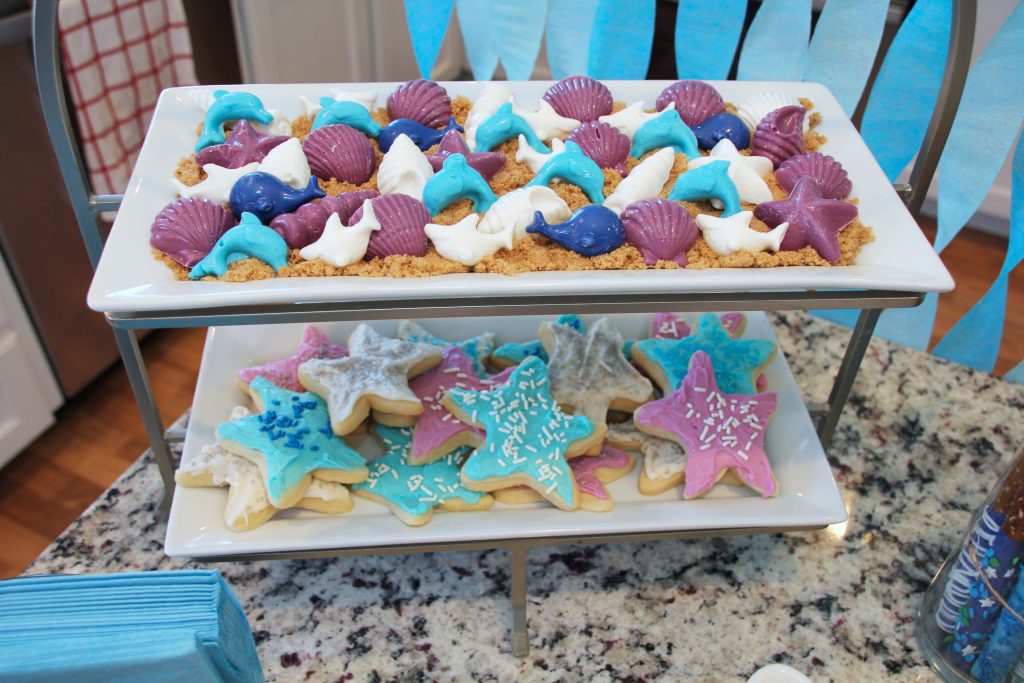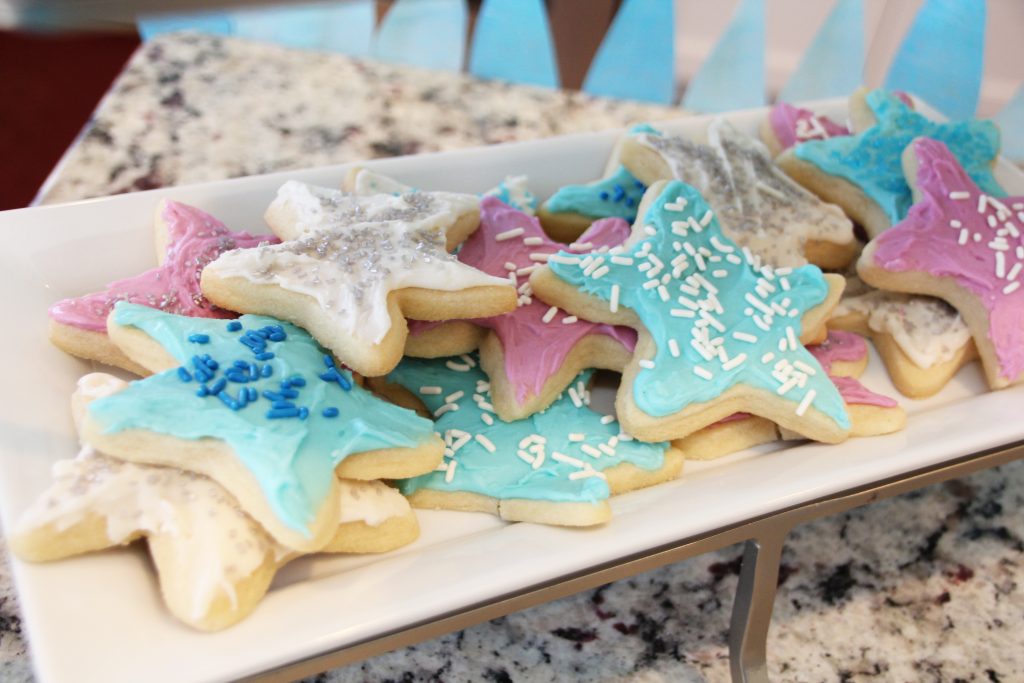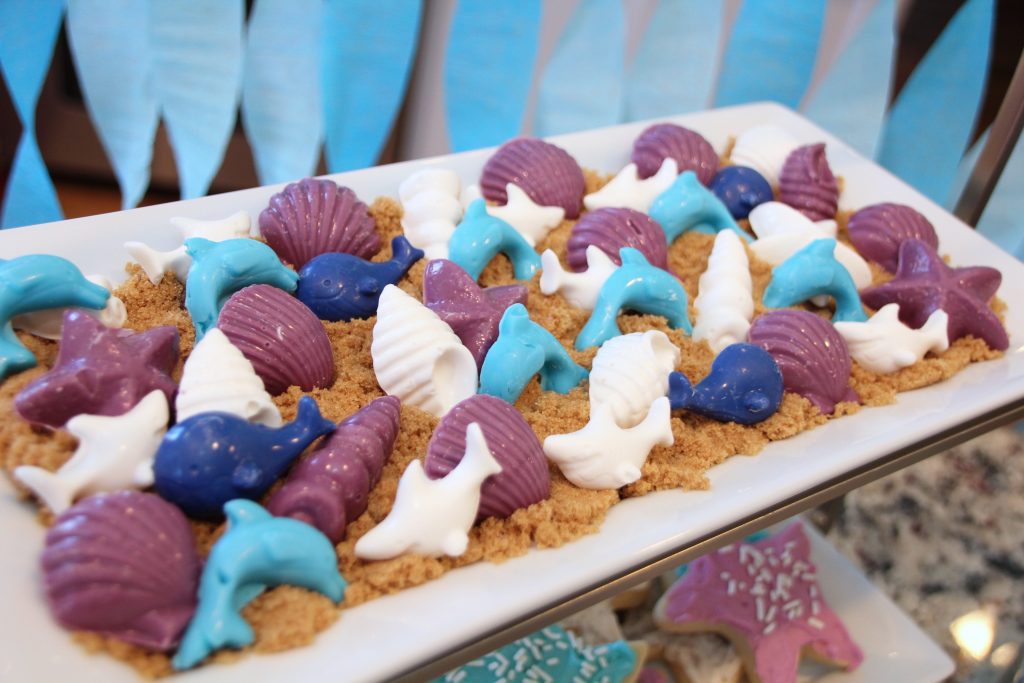 Streamers were twisted and lined the walls to create an under the sea seaweed feel through the whole house.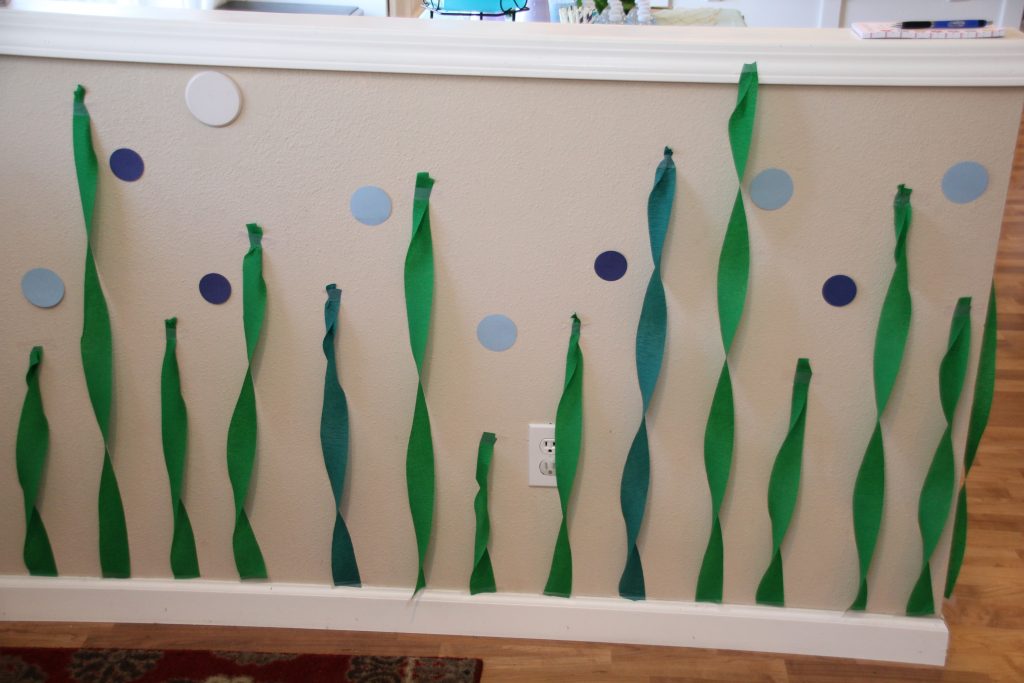 The dolphin princess birthday girl wore this sweet seashell covered headband.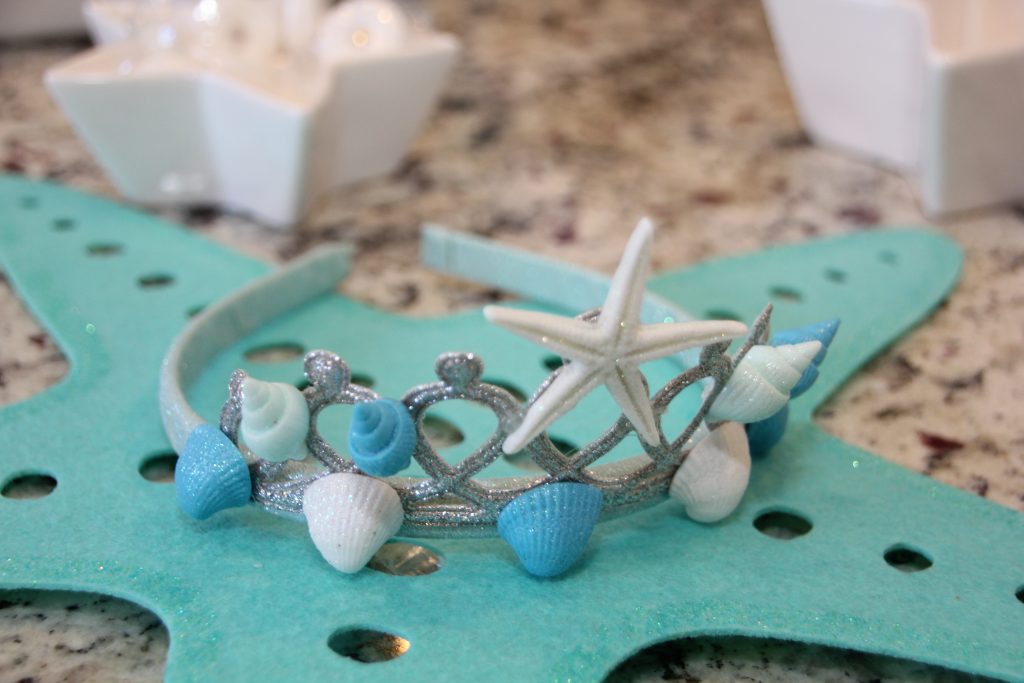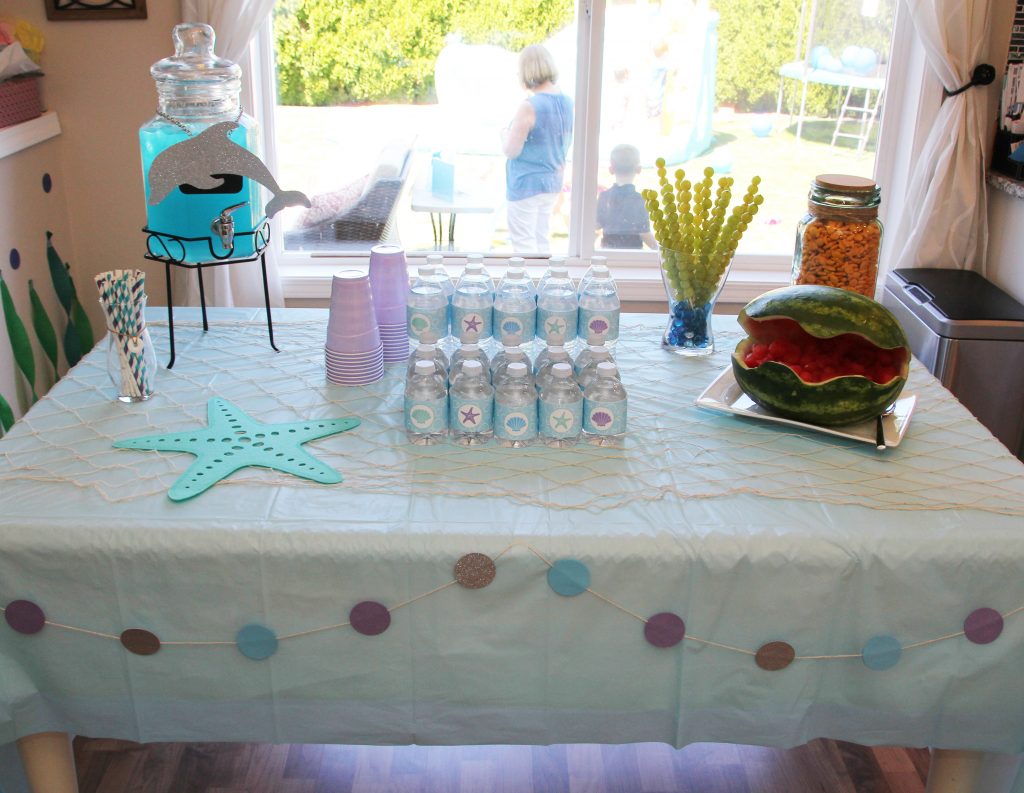 Seaweed grapes were made for a super quick and easy snack using skewers and a clear vase.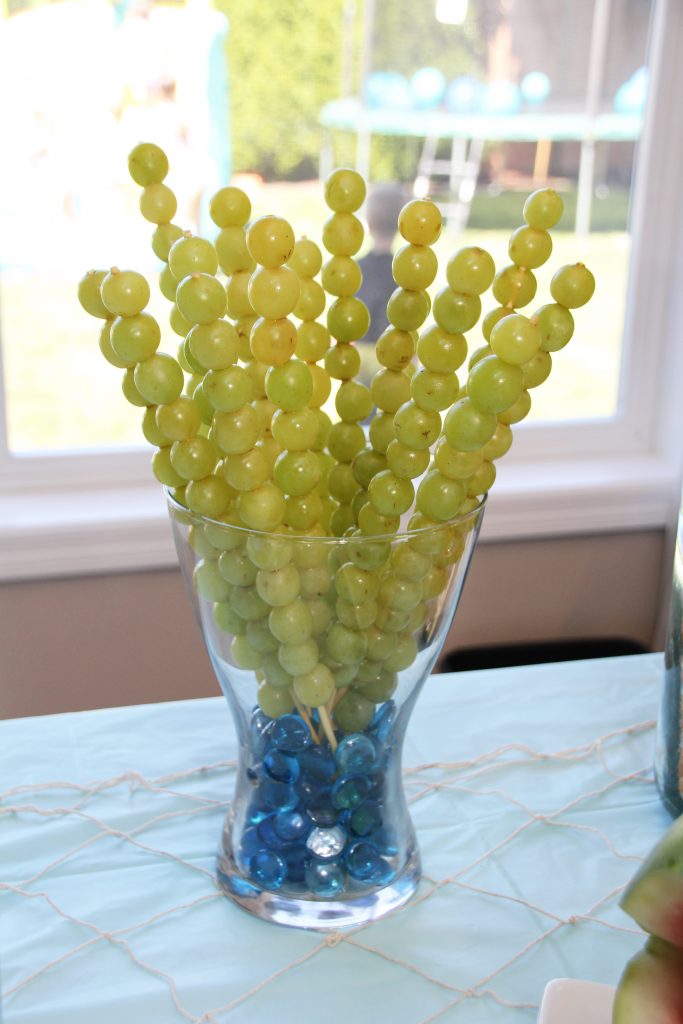 Goldfish were given a nautical feel in this awesome clear jar.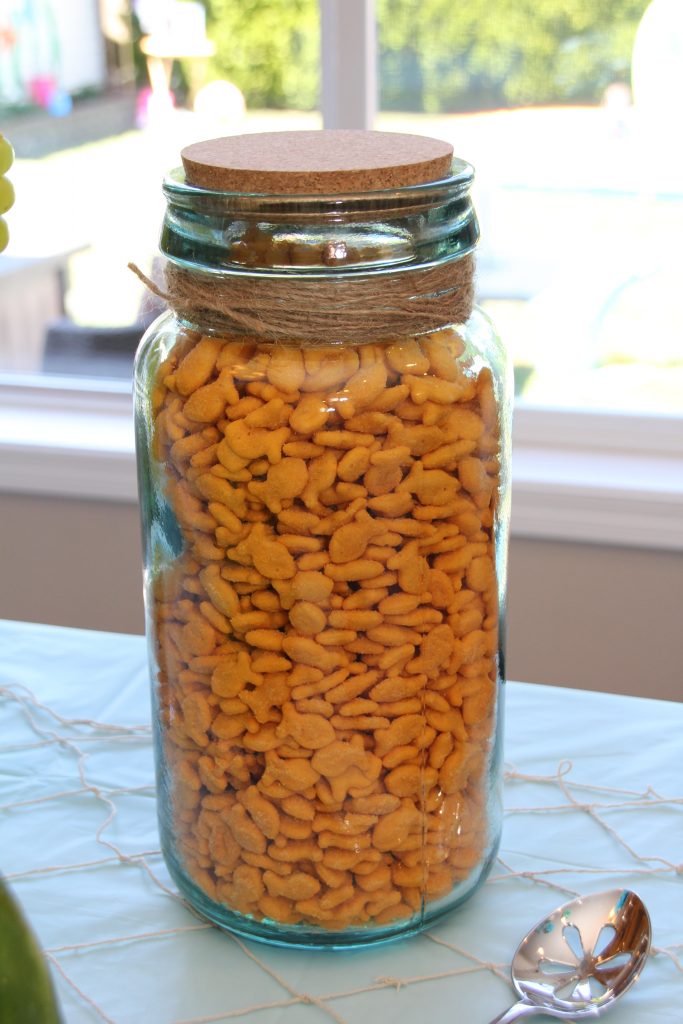 This beautiful shell watermelon was a piece of art. It almost looked to pretty to eat. Almost!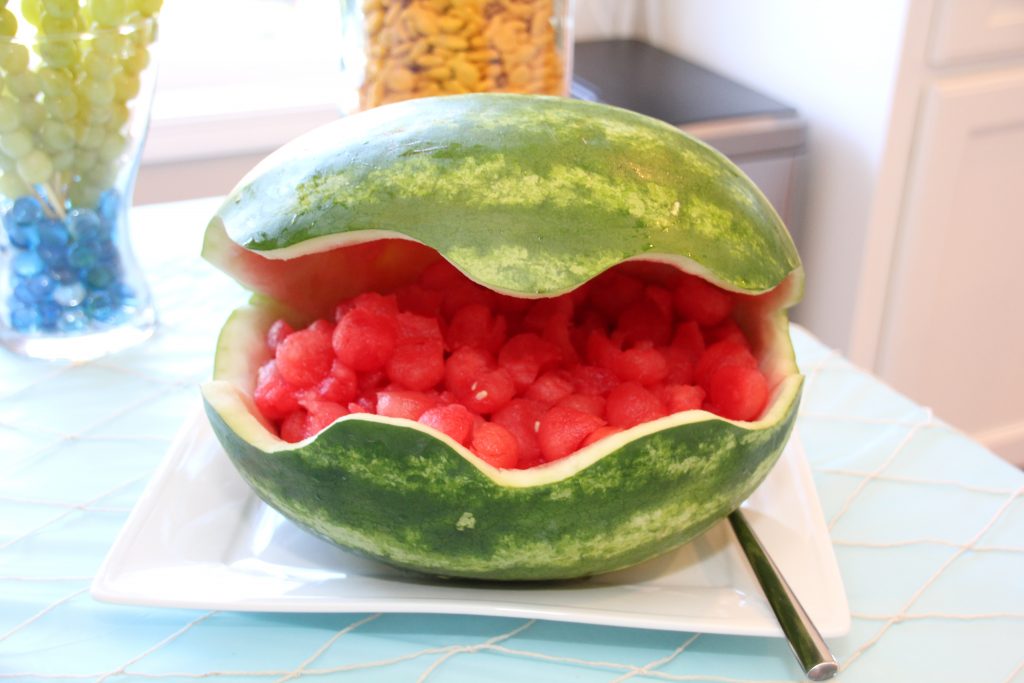 Printable dolphin water bottle labels made drinks easy for guests to grab while the played.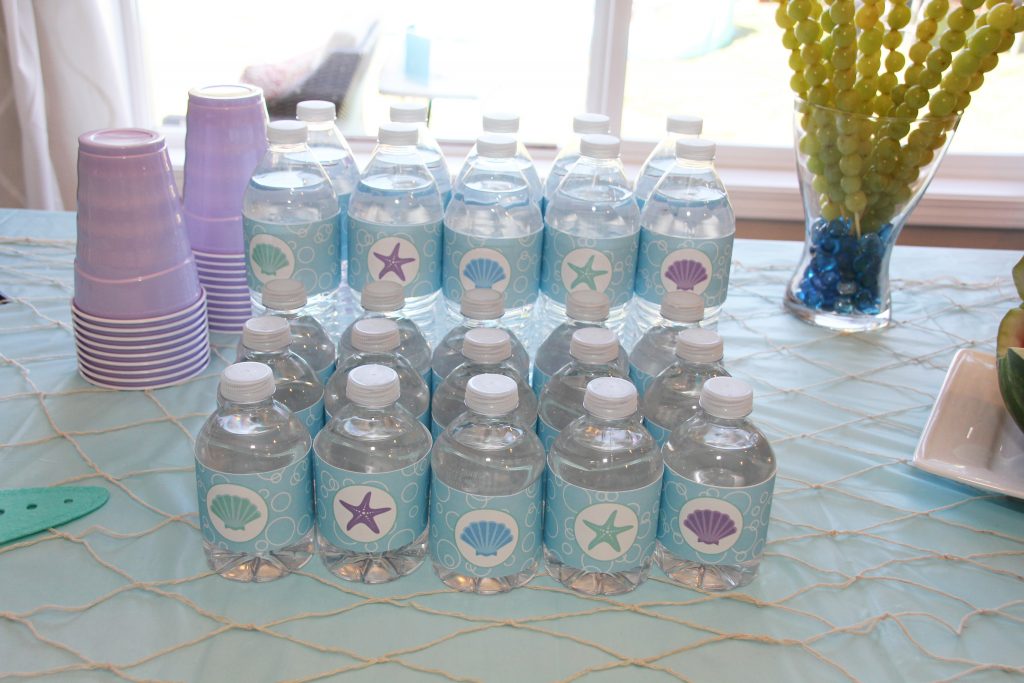 Outside this fun photo backdrop was created.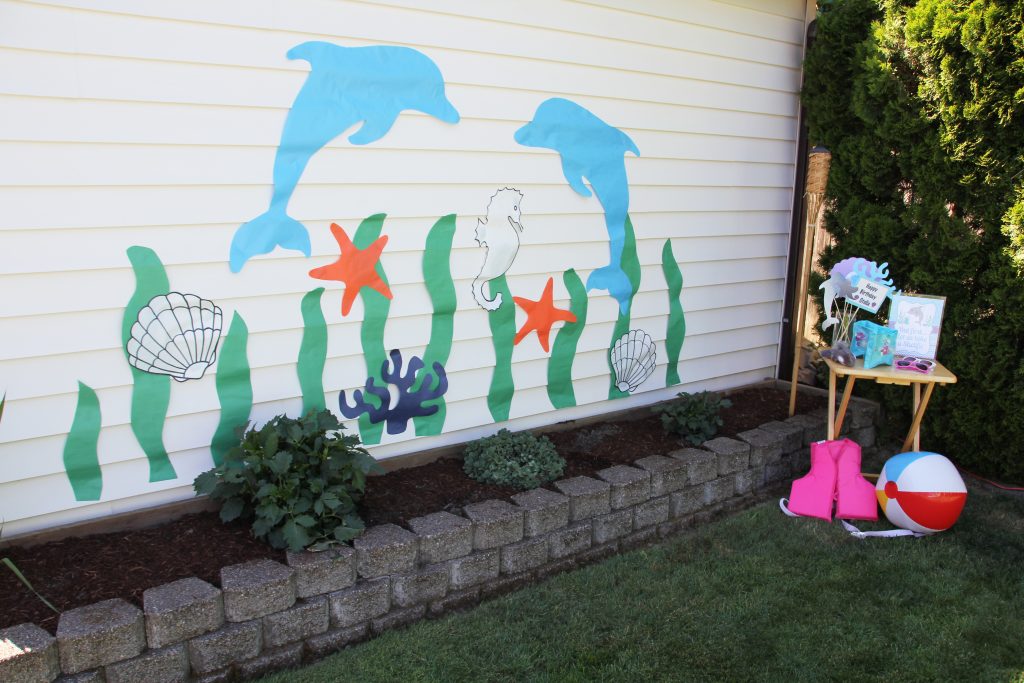 Various props were available including a life vest, beachball, sunglasses, and other paper props.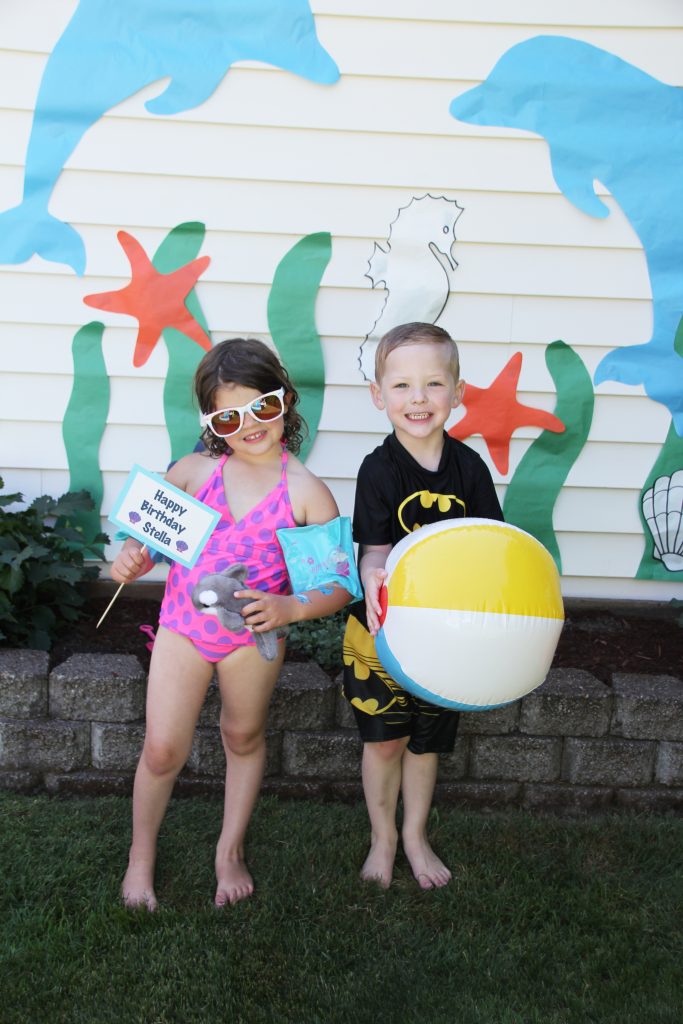 A gift table was decorated with netting and my printable dolphin happy birthday banner.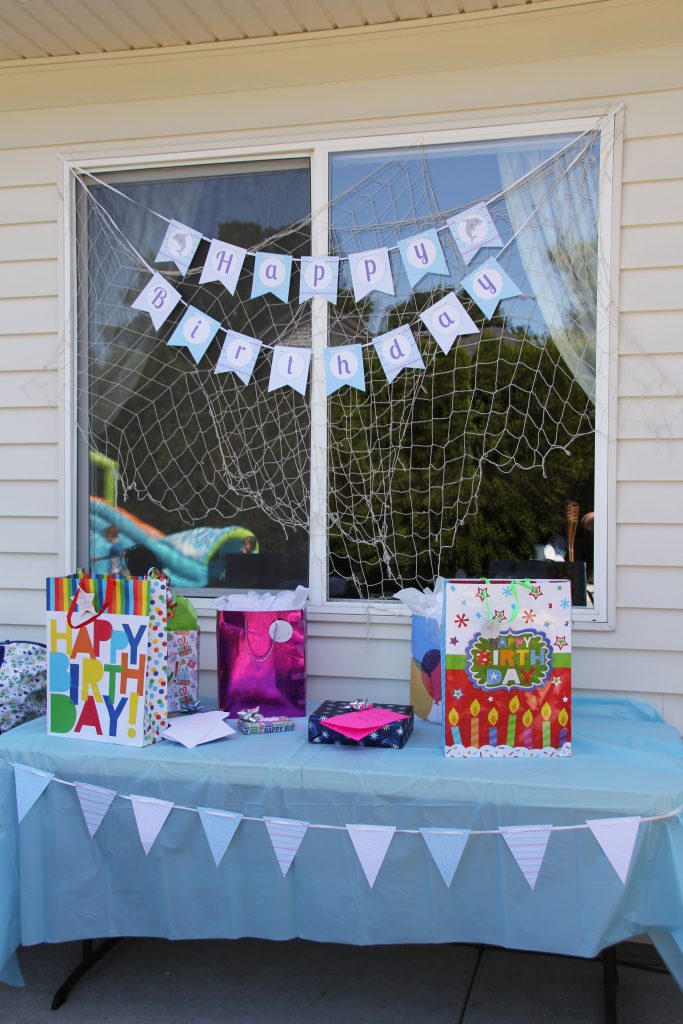 Guest tables were dressed up with more of our printable dolphin party centerpiece circles and various die cut images. The tables had more of the netting used on top of tablecloths for a beachy feel.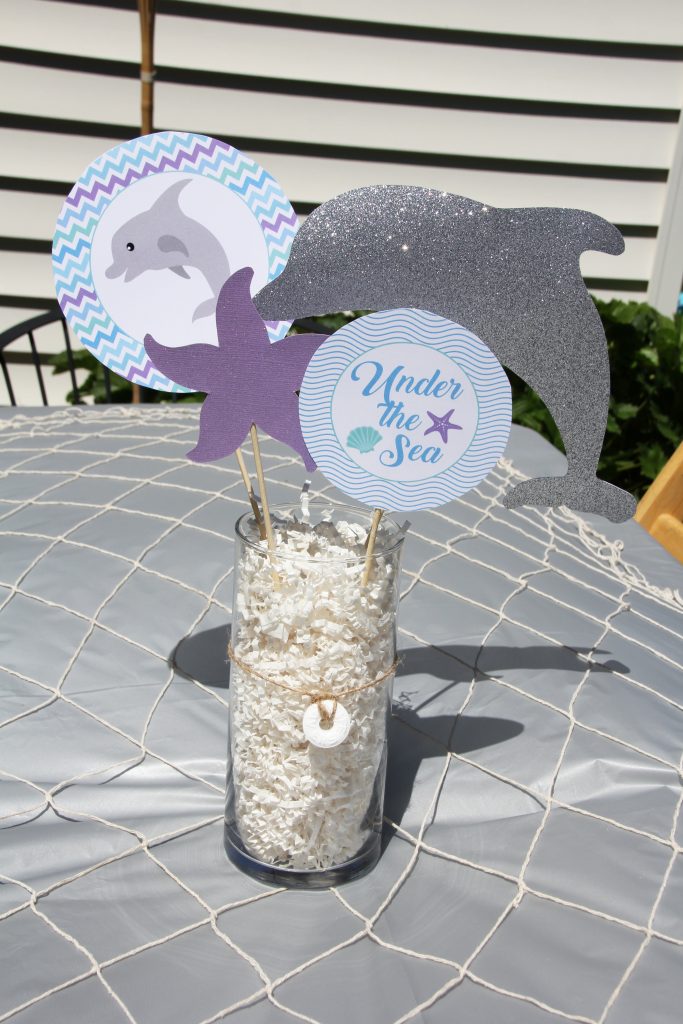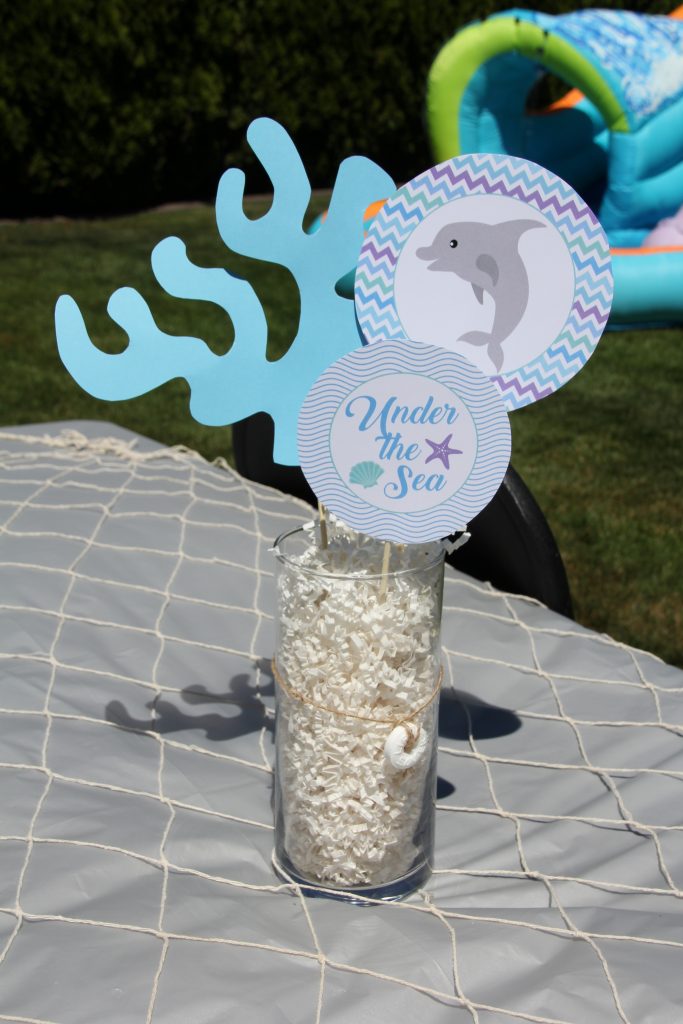 The highlight of the party of course, was this water slide! The kids stayed cool splashing for hours. This right here is the perk of a summer party. No activities needed. Just provide water!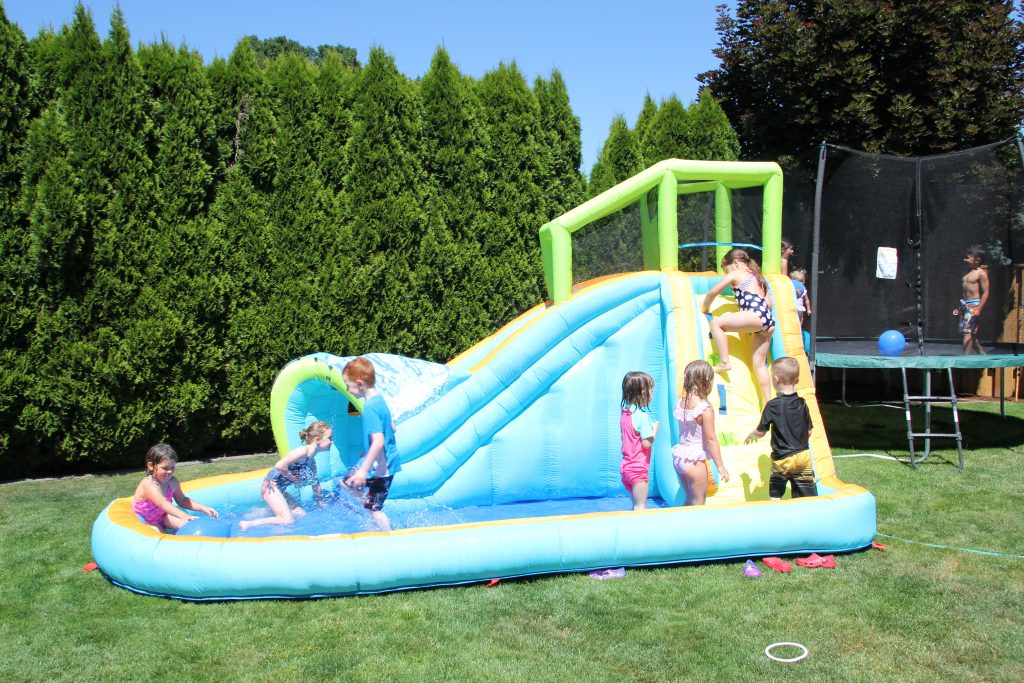 Each guest took home a mini sand pail filled with treats.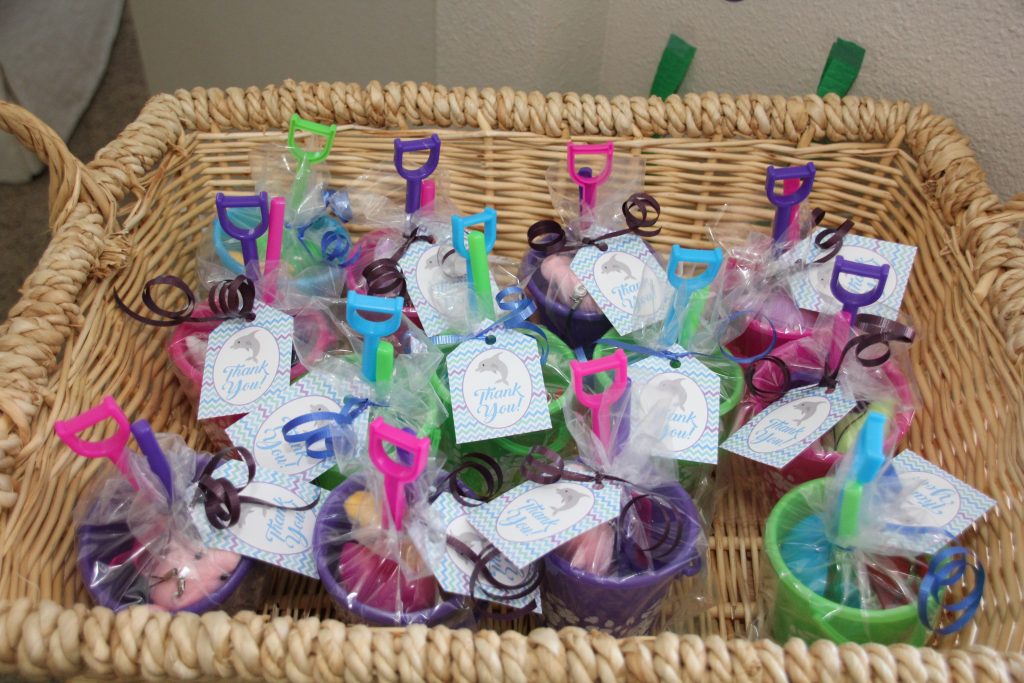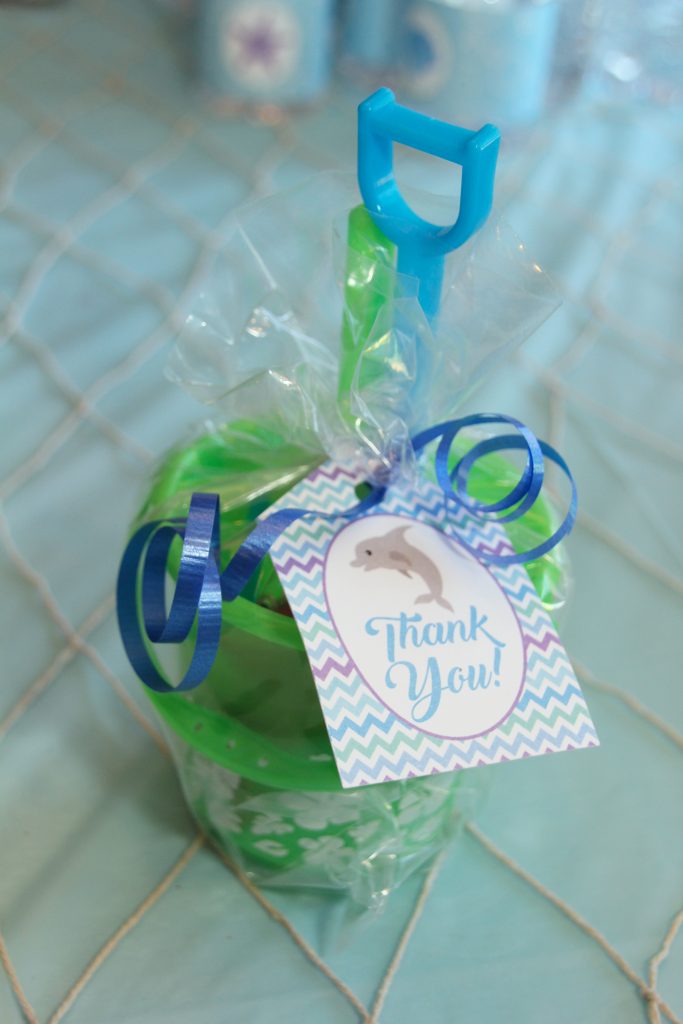 The full printable package and invitation are available in my etsy shop!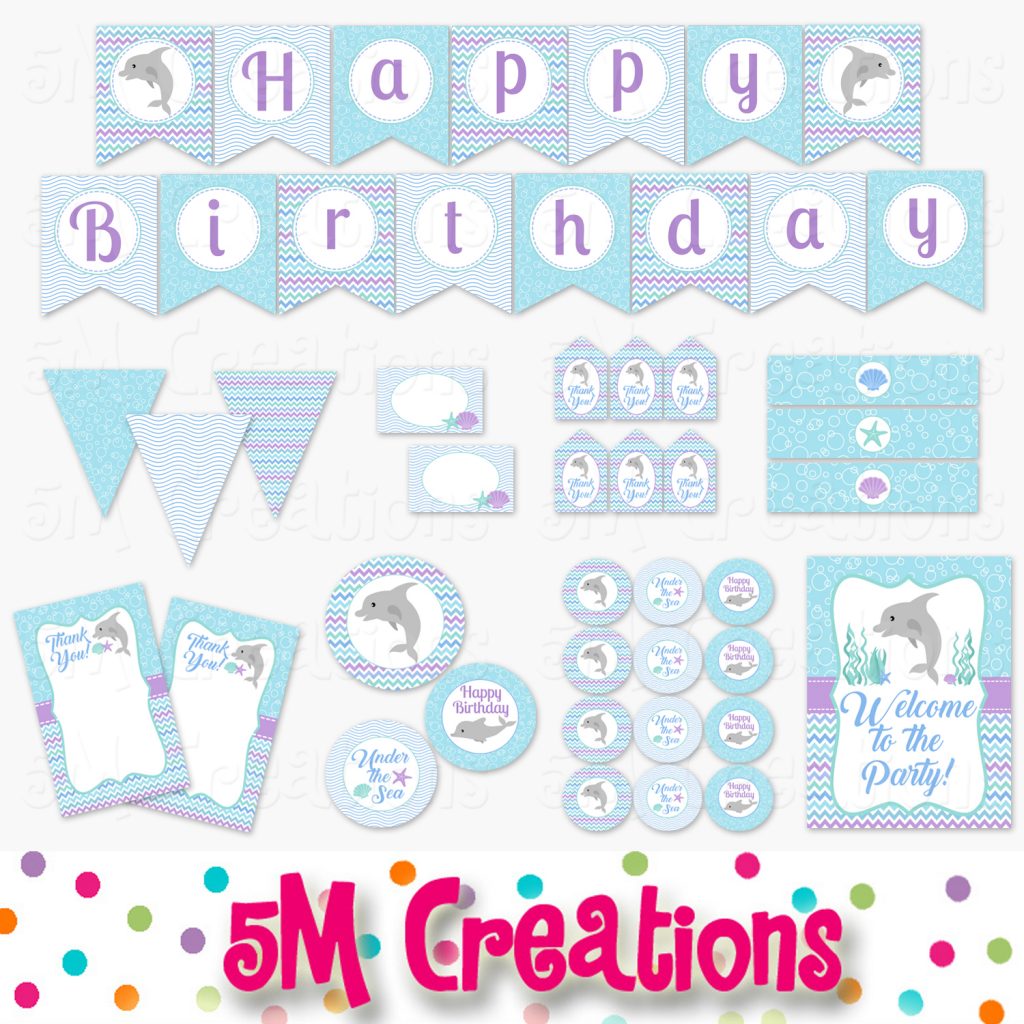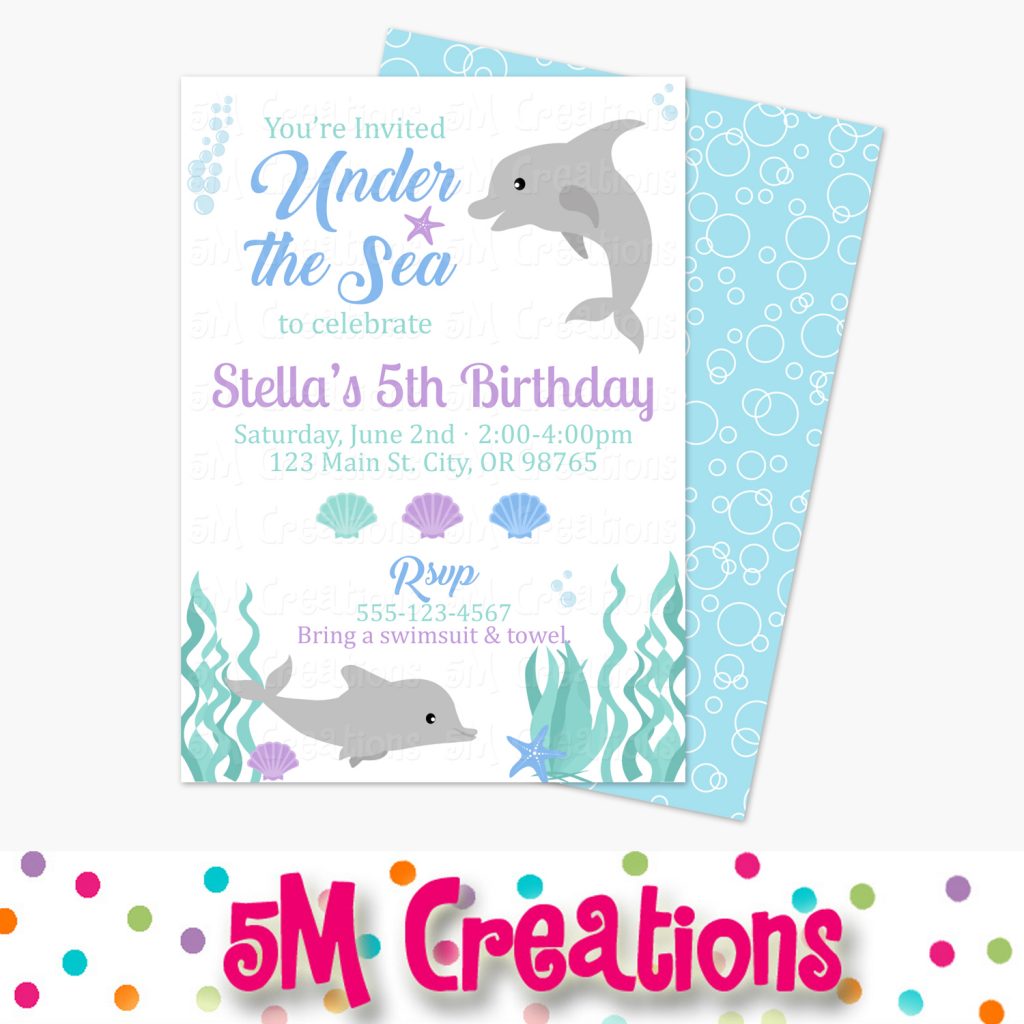 5M Creations August 8th, 2018
Posted In: Girl Birthday Party