Congrats 2023 Grads! Are you planning a party to celebrate your accomplishments? I am sharing my little sister's Grad Party we had at my parents' home for her 2018 Graduation for inspiration. These are all things that can easily be done at home to create a special space to celebrate your Grad. I am also including FREE PRINTABLES as my gift to the Class of 2023! Your accomplishments have not gone unnoticed. Congratulations on your achievements. You deserve to be celebrated.
Nothing on this party table was very hard but put together it creates a fun space celebrating your grad. The 2018 numbers were just cut out of cardstock and layered over some paper fans from the craft store. You can find similar ones here on Amazon (AD).  Add some special treats with graduation printables and a few photos and you have a table that will make your grad feel loved. I also include several banner options in my printable set below. 
Cupcake toppers are a great way to personalize your table. I have made the printables editable so you can put your graduates name. The colors of the tassels have been updated to be all gold so they will work for any school.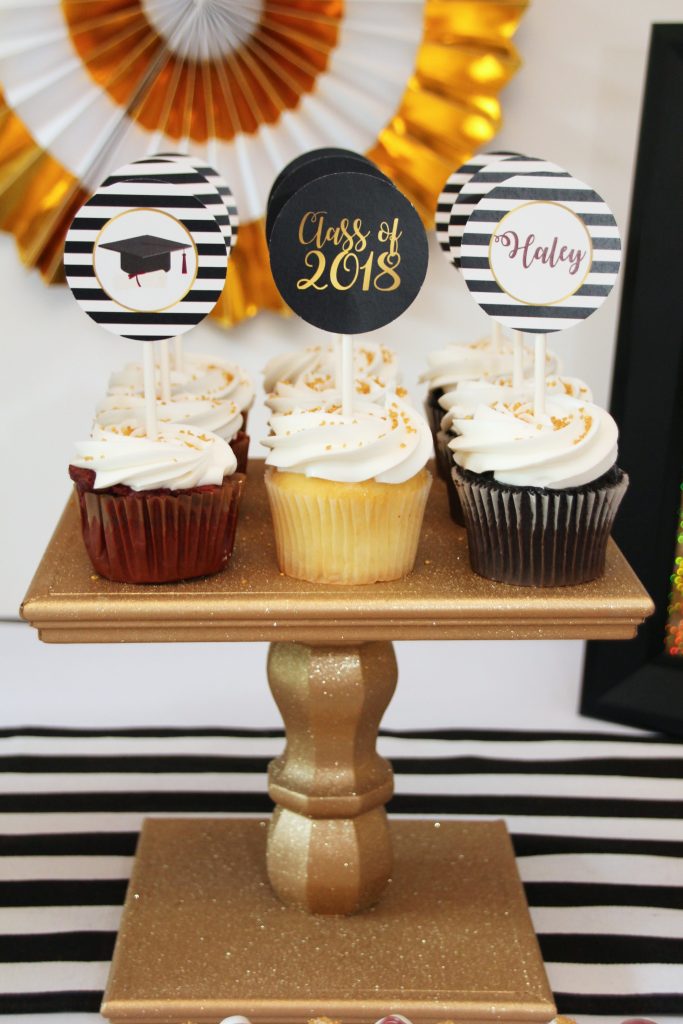 This sign was created by printing a photo with the words I am including below and layering it on gold paper from the craft store. A keepsake for the grad in addition to being fun décor.
Balloons in your school color are the perfect addition to the black and white décor.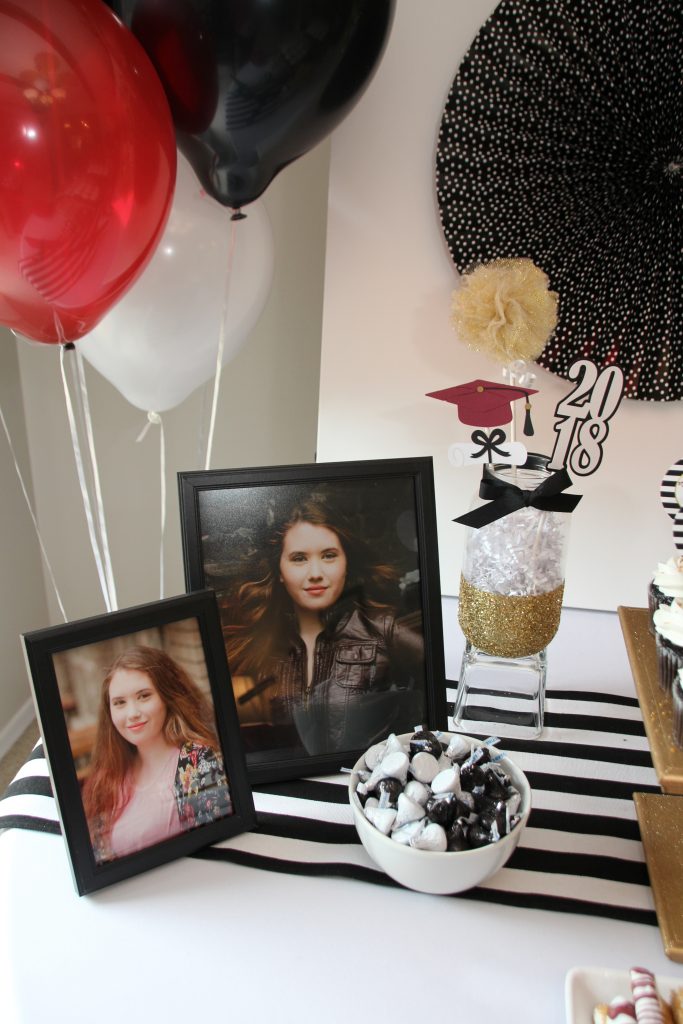 Add your school color with dipped pretzel rods. Just drizzle with melting chocolate in your color of choice.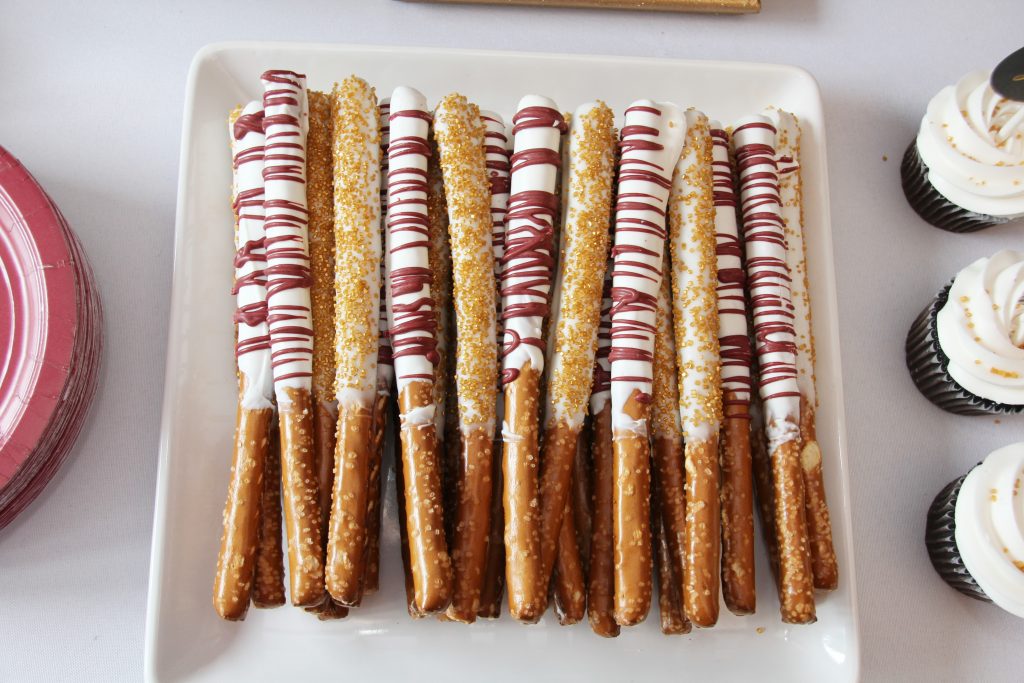 These centerpieces were created using die cuts from a cricut but I also include printable centerpiece circles in my FREE Graduation décor set below. The tissue poms were made using gold glitter tulle to add some dimension and sparkle.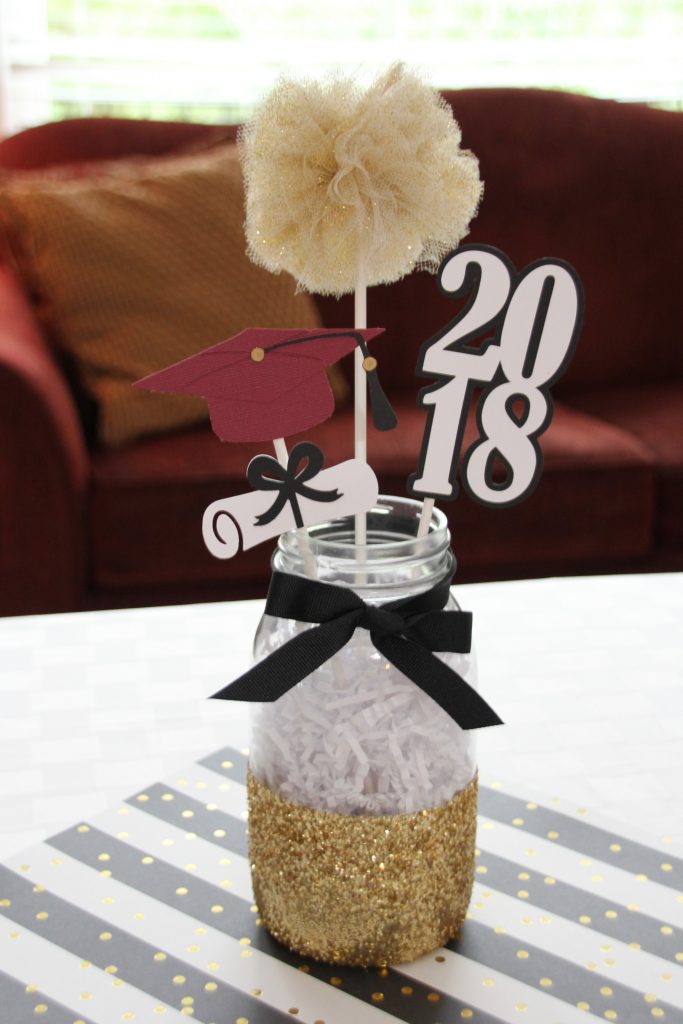 While guests cannot fill out wish cards at the party you could send out cards ahead of time to loved ones and have them return them to you. Surprise your grad with a box full of wishes from loved ones who can't be there to celebrate.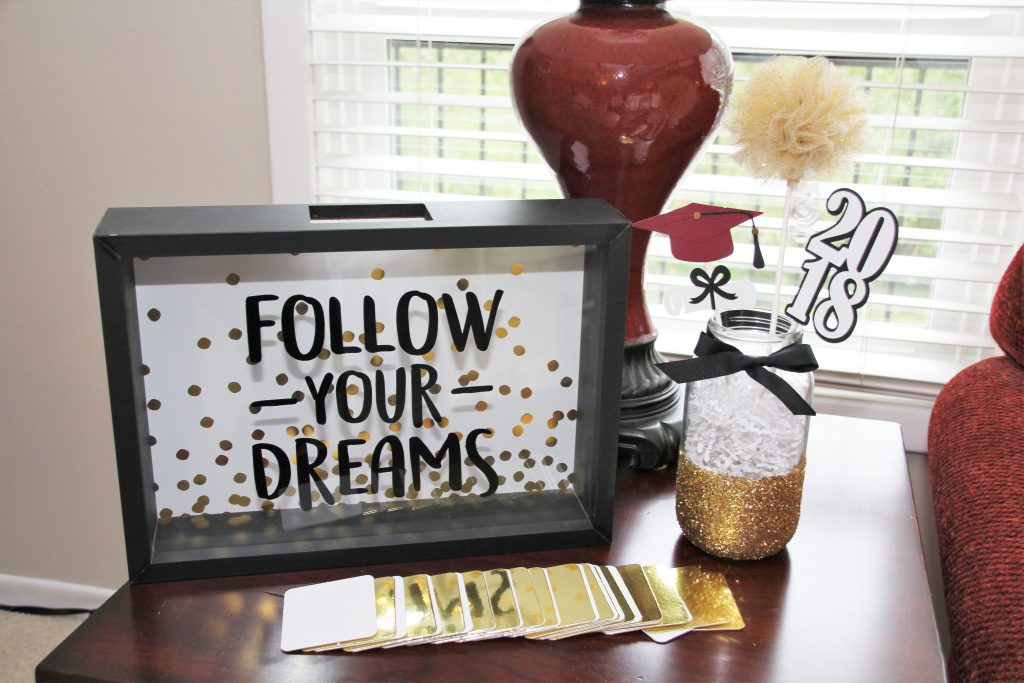 Create a photo banner using school photos from K-12. These congrats balloons are a fun way to celebrate. You can find some similar ones here on Amazon (AD).
Congrats Class of 2023. Enjoy the FREE Printables here in my shop!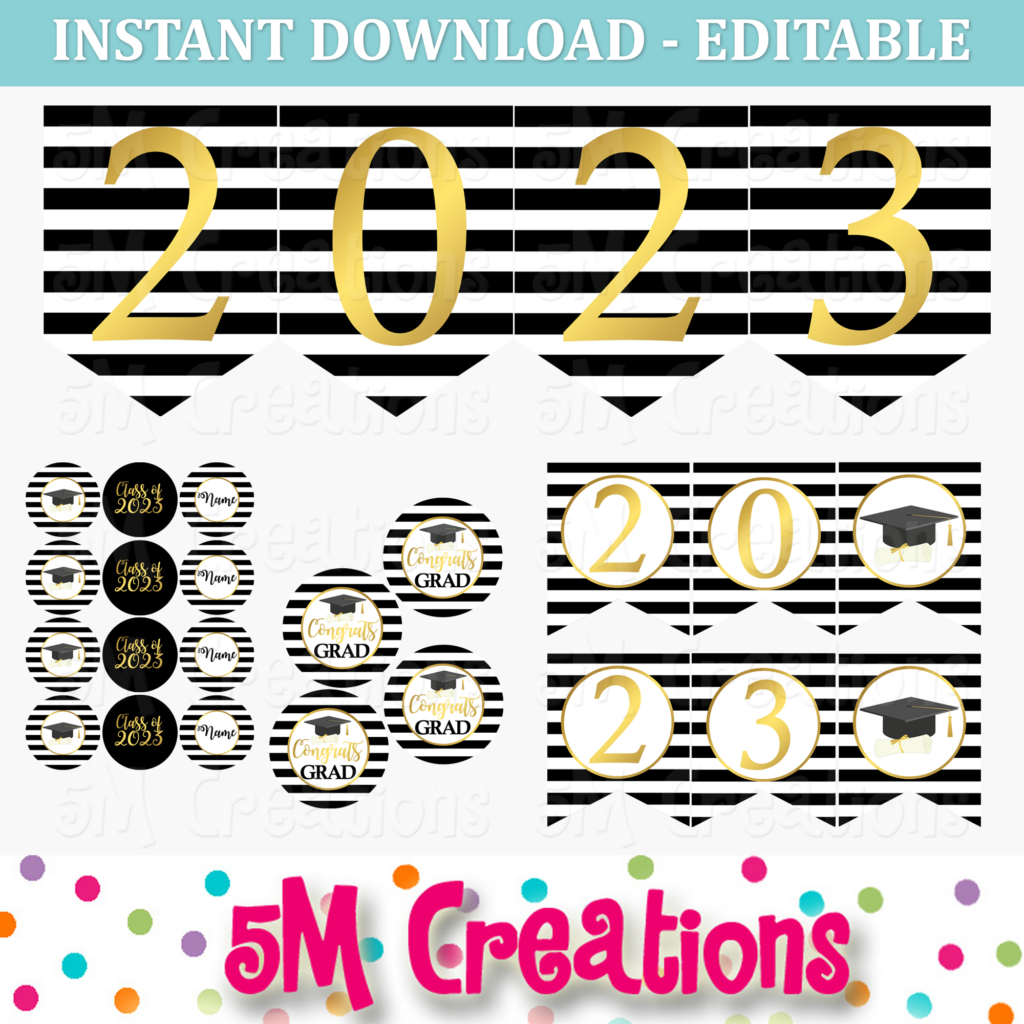 5M Creations May 19th, 2020
Posted In: Uncategorized