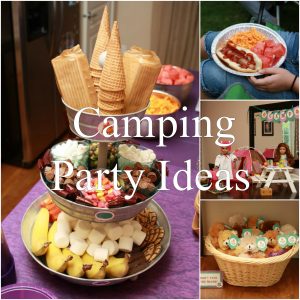 Summer is coming to an end but I am enjoying it through this party just a little bit longer. Camping is one of our favorite summer activities. What is more perfect than a Camping Birthday Party! Turn your backyard into your own campground and add our printable decorations for a fun theme. If you live in places where summer weather lasts into the September and October there is still time to host your own camping party.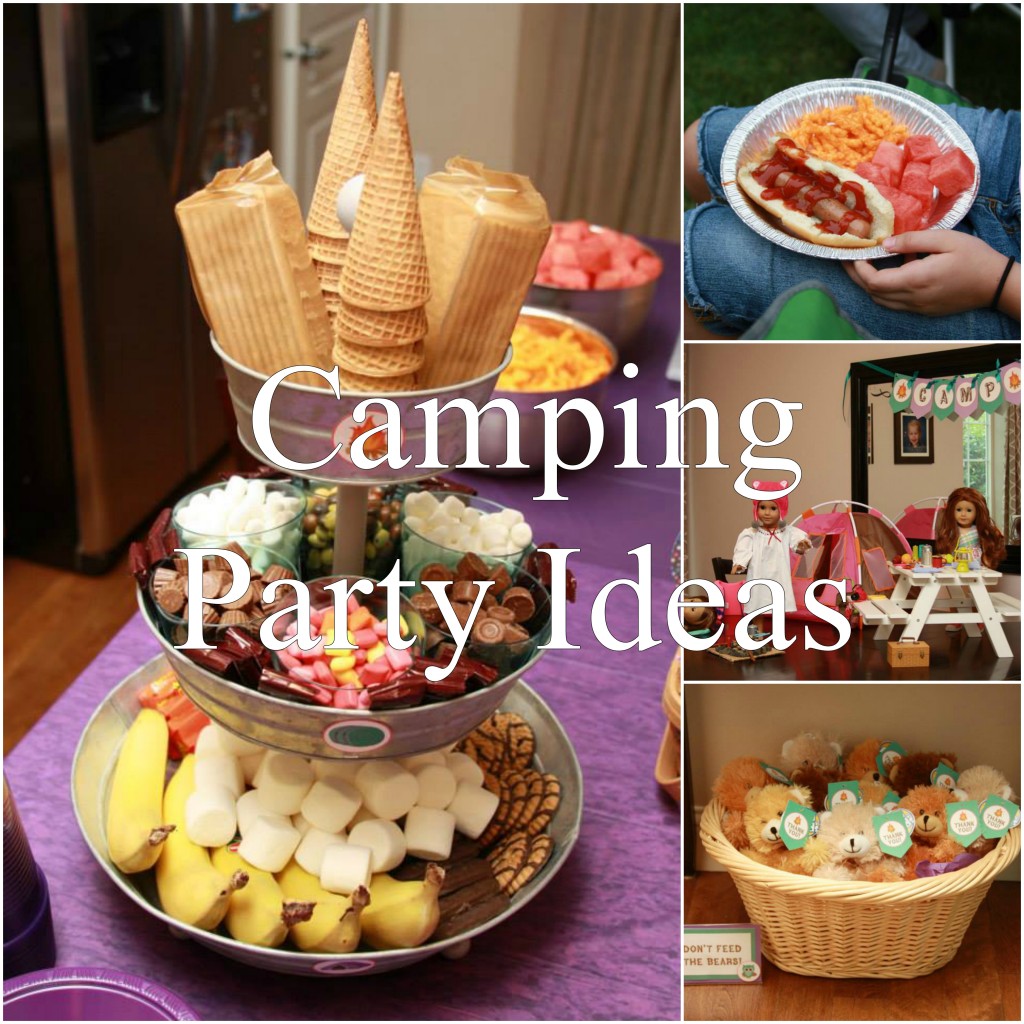 I love this cute camping themed party table complete with picnic basket, our printable camping party centerpiece and happy birthday banner in the background. This creative mom utilized our printable camping party cupcake toppers and party circles in lots of places throughout the party.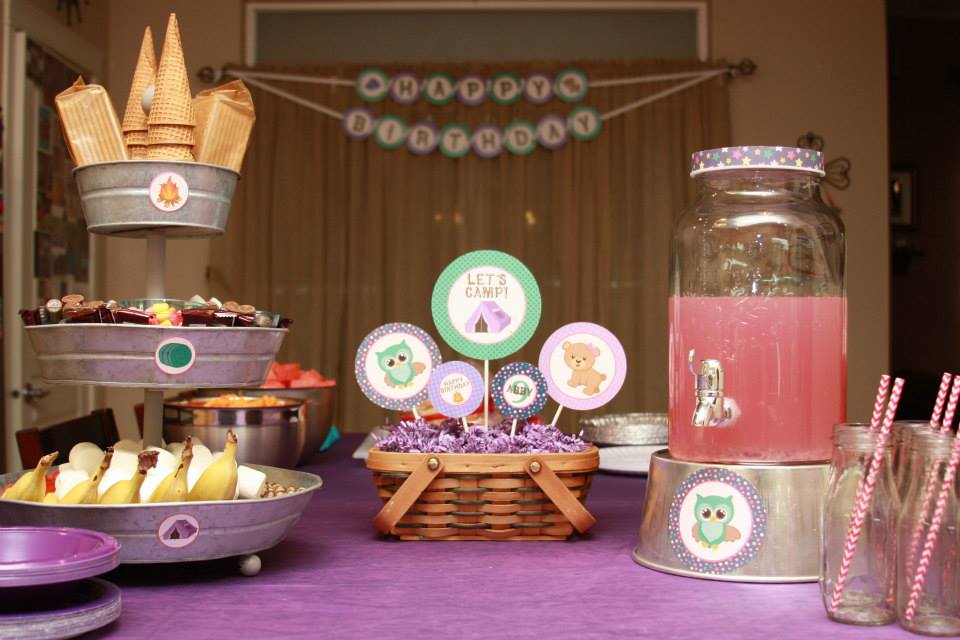 I am always looking for creative ways to feed guests at my parties. Of course camping means roasting hotdogs over a fire.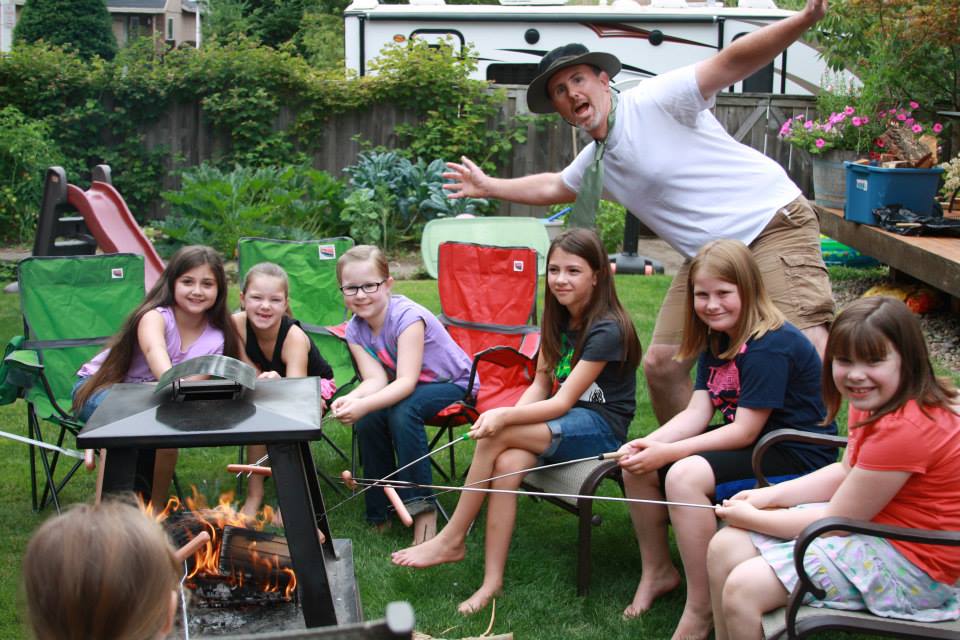 Serve them up in a metal pie tin for easy clean up and a fun rustic look. Even party food can fit your theme.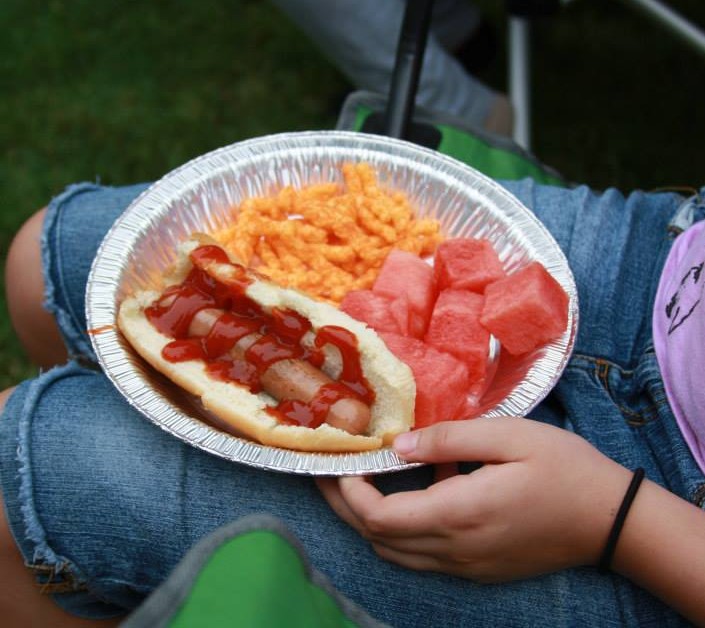 Who says smores have to be plain? Create a gourmet smores station for your party guests. Who needs birthday cake?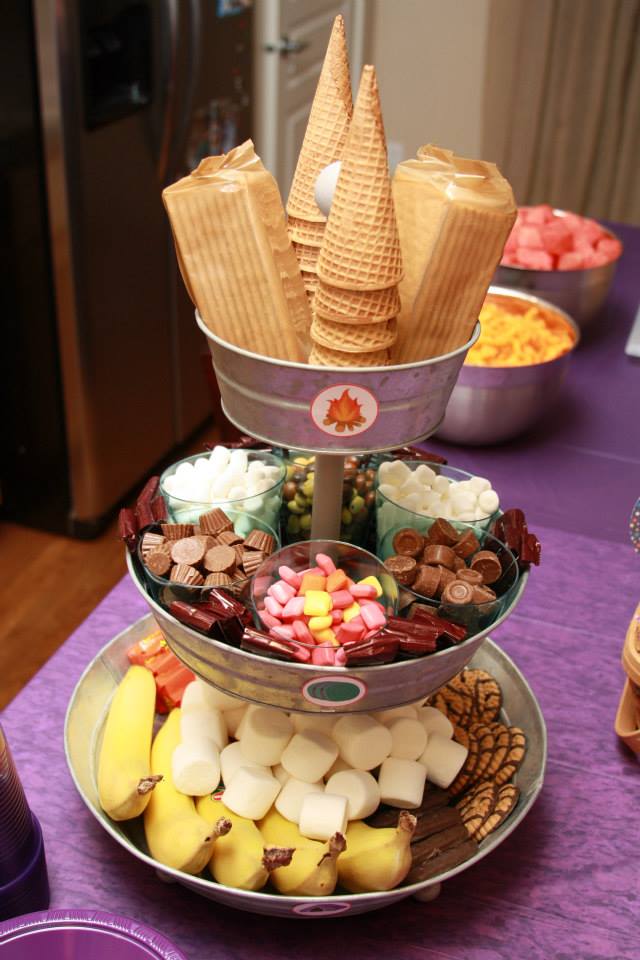 I love how this customer went all out with the decor. Even the dolls got in on the camping party fun.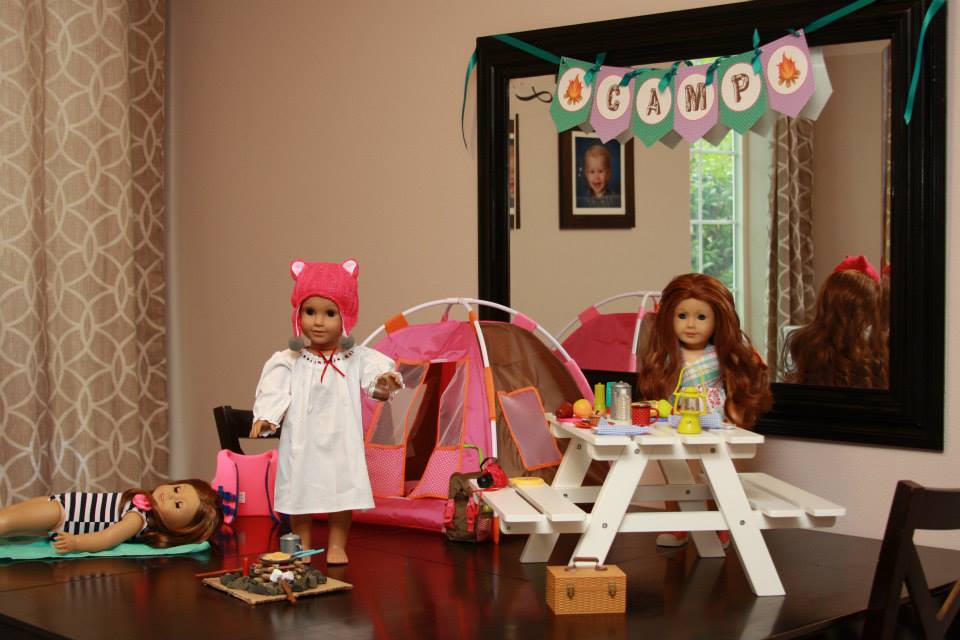 This cute camping favor station featured flashlights, a bear needing adopted, and trail mix. See the cute mini banner? That is made from our printable cupcake toppers. What a fun use for them.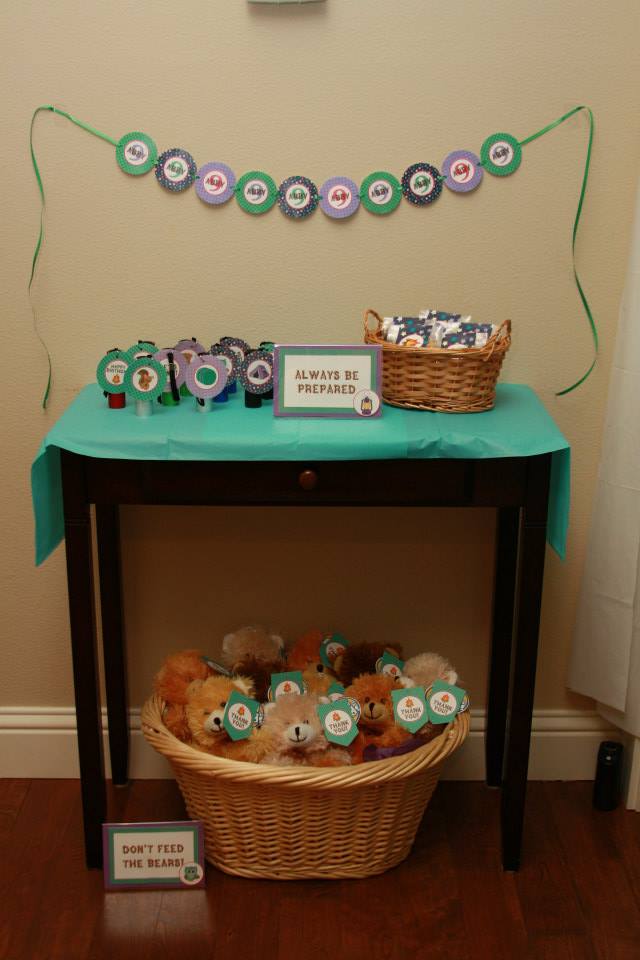 Having an activity to keep the kids busy is a must for any party. These girls enjoyed a scavenger hunt around their campground. What a perfect party game alternative.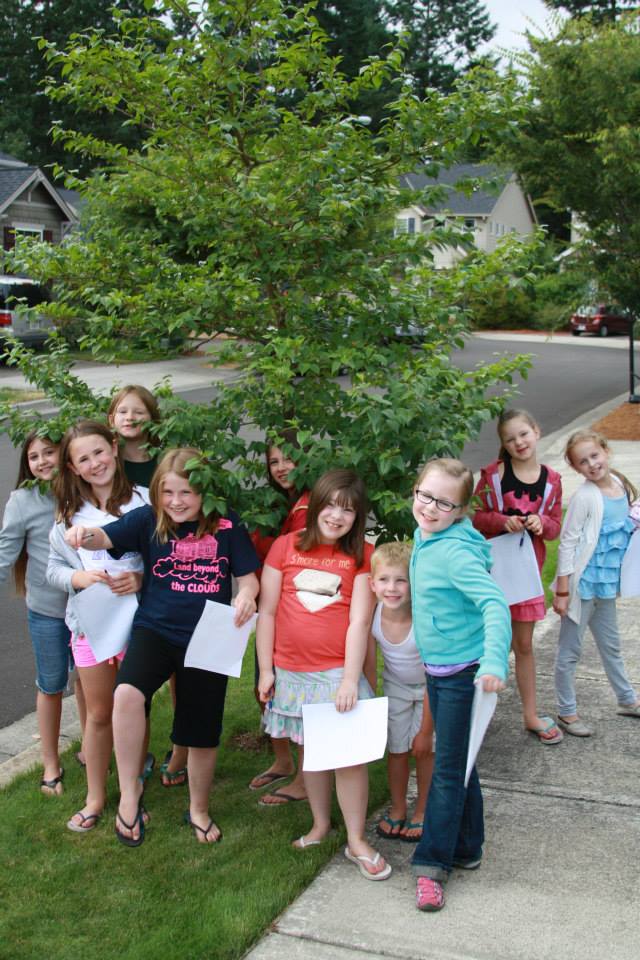 An outdoor movie is the perfect end to a camping slumber party.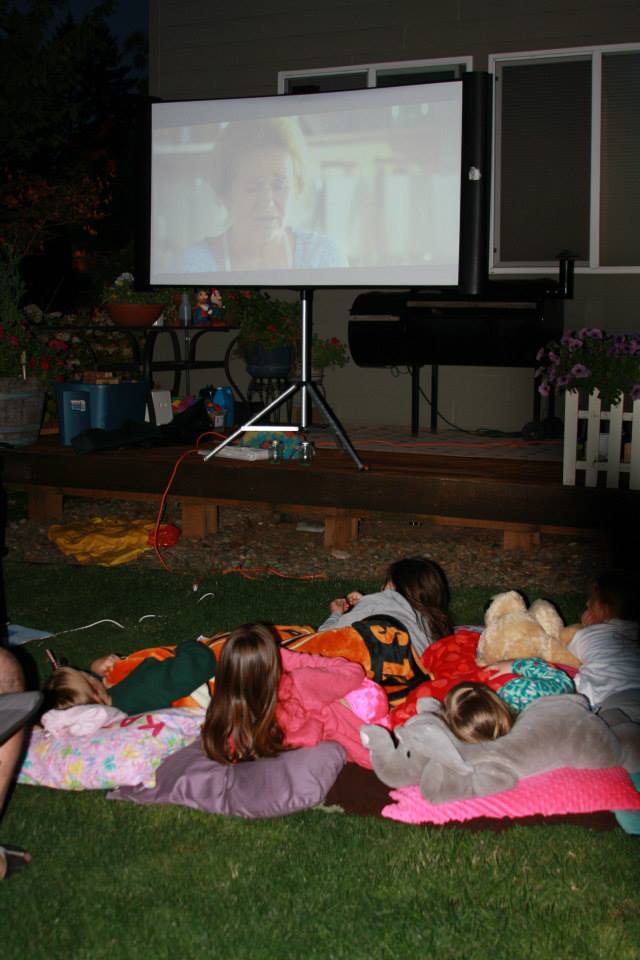 Treat your guests with a yummy yogurt parfait bar for a quick post camping breakfast.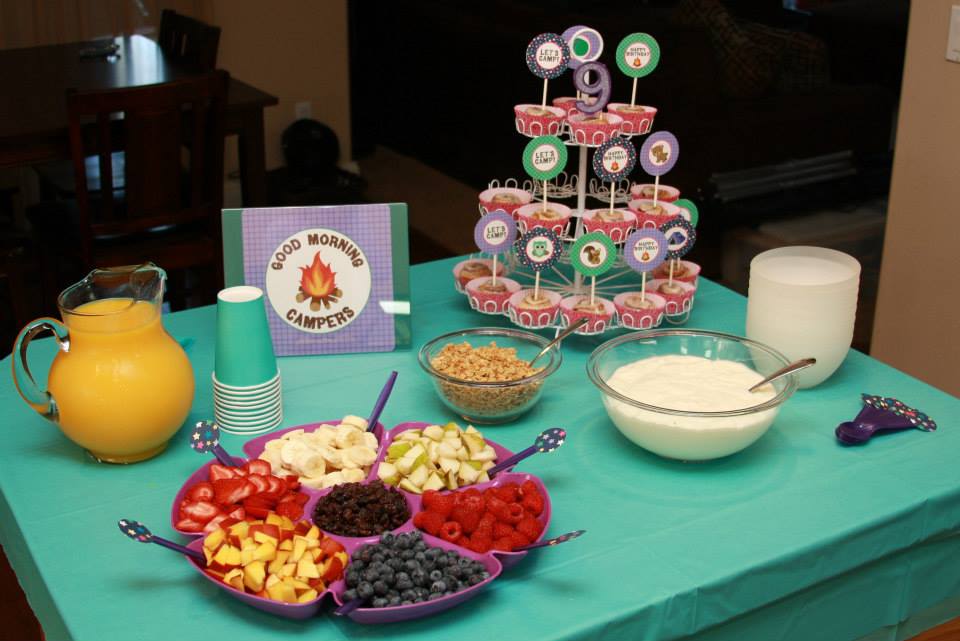 Camping cupcake toppers in cute mini cinnamon rolls.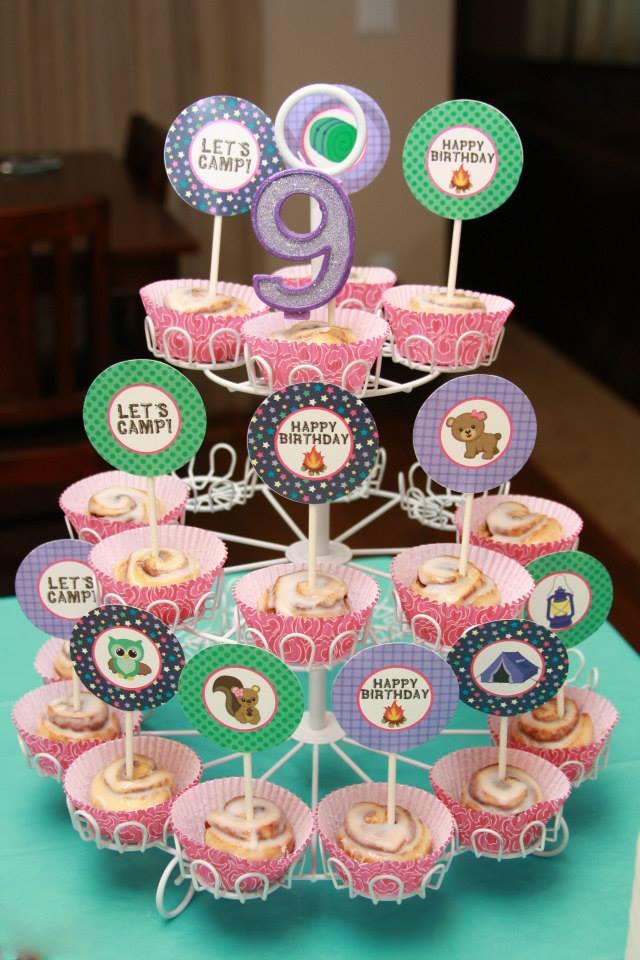 Check out our full printable camping birthday party decoration package. A boy version is coming soon!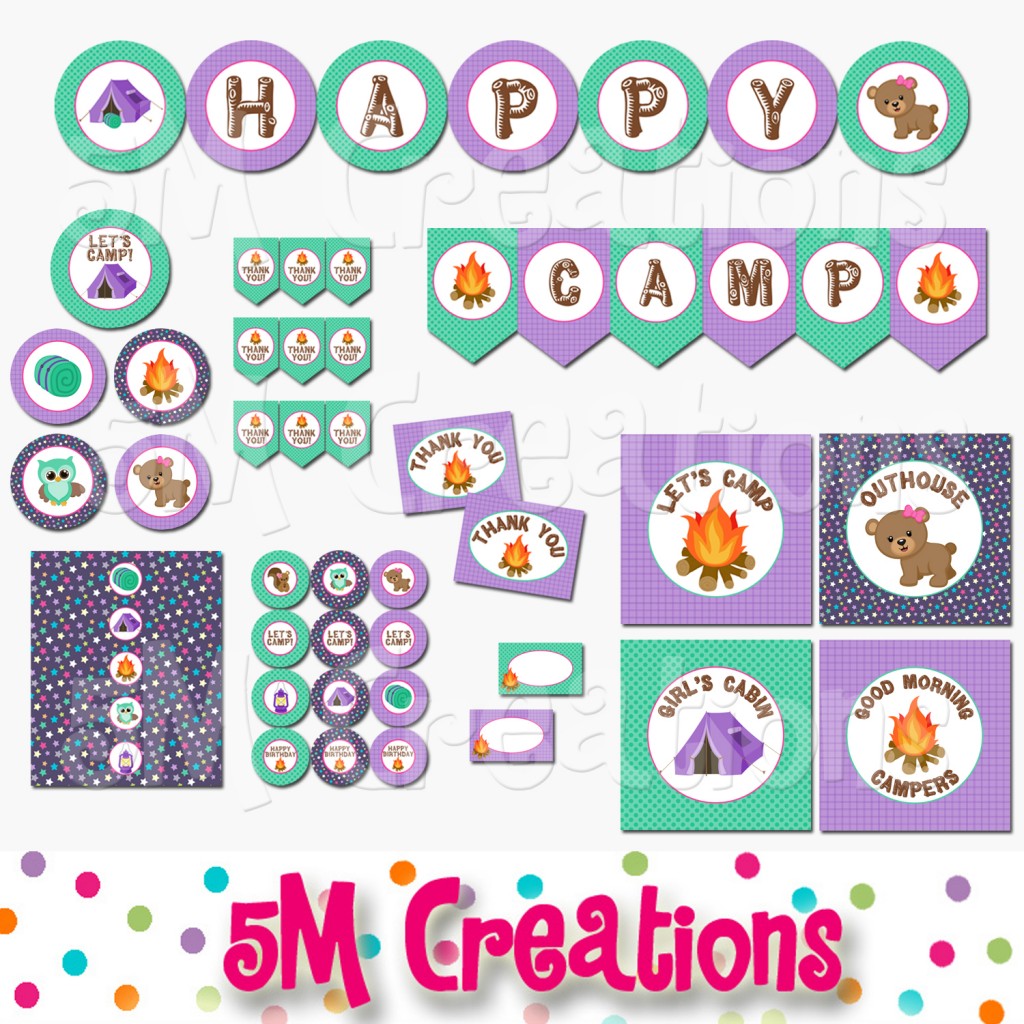 And don't forget a matching invitation.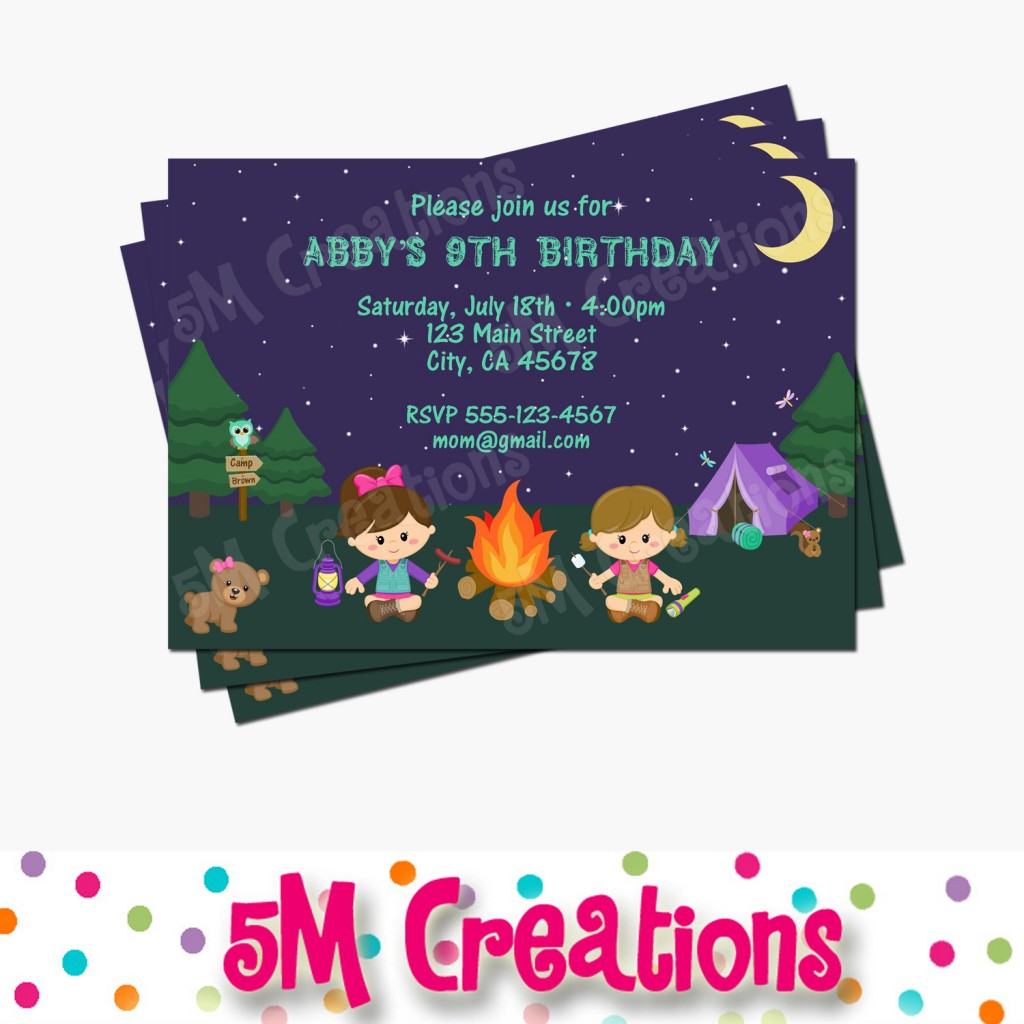 Don't forget to check out my old blog for more parties.
5M Creations August 29th, 2016
Posted In: Girl Birthday Party
Tags: birthday party, camping, girl party, printable decor