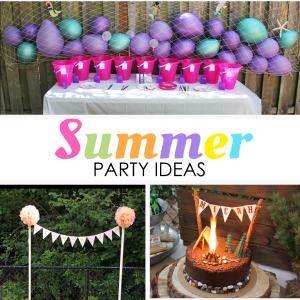 Flowers are blooming and the sun is shining. Ok so it's only March but it has been gorgeous here and making me long for summer days. If you are a planner like me you are already thinking ahead to summer birthdays. I am sharing a few of my most popular themes great for those summer birthdays. None of my kids actually have summer birthdays. I am always so envious of friends who get to have warm, water filled backyard parties. I hope you enjoy some of the ideas below.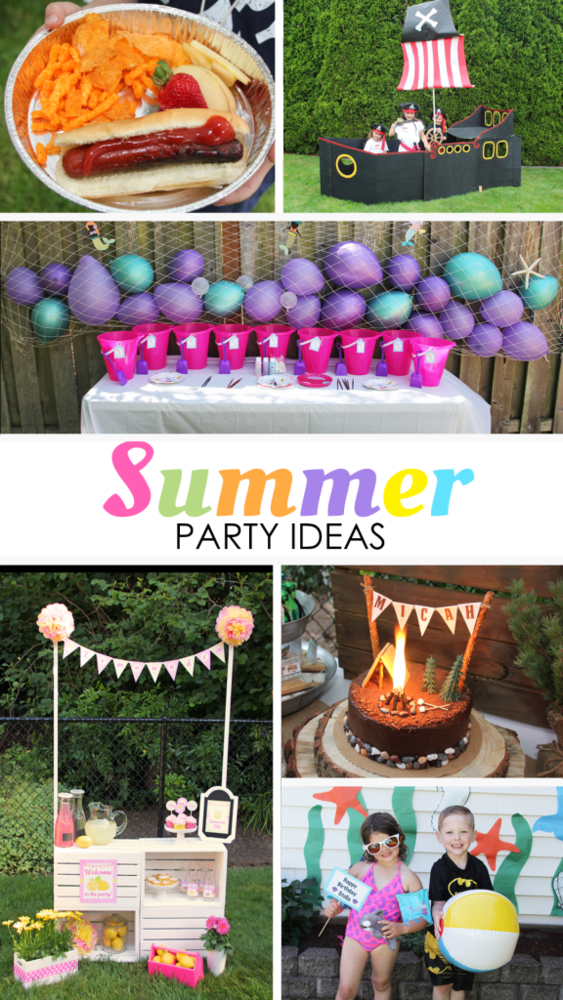 MERMAID PARTY
Do you have a mermaid lover? This party has such gorgeous colors that scream mermaid. It's a beautiful mix of classic party décor, balloons, treats, etc and backyard fun. This would be a great theme for a birthday party hosted at a pool as well.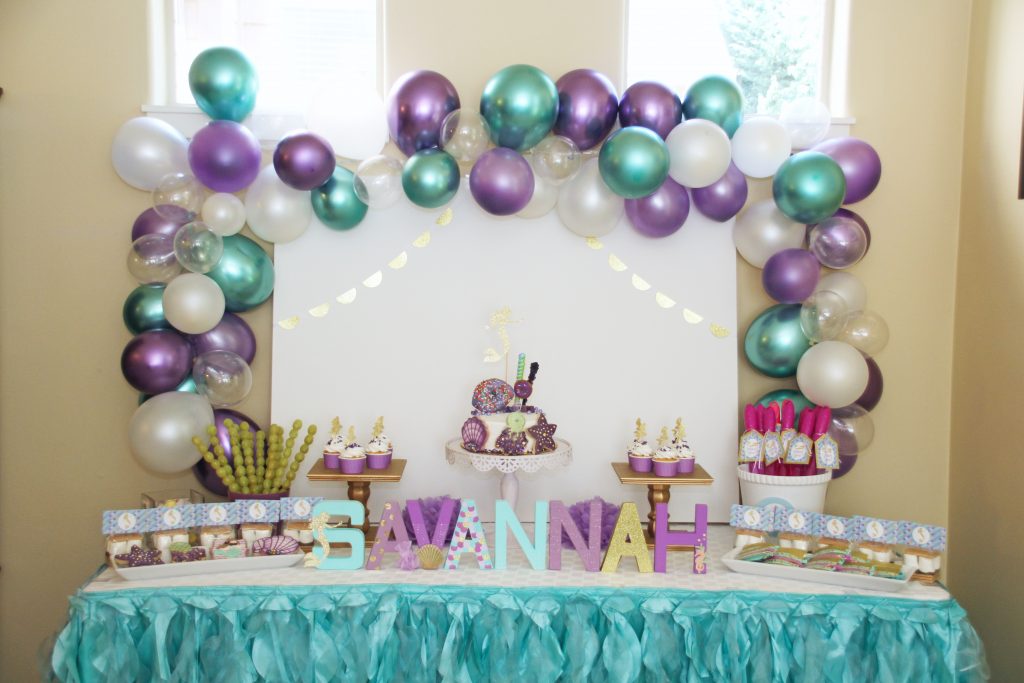 Sand buckets are the perfect container for a party favor. Guests will get lots of use from it all summer long.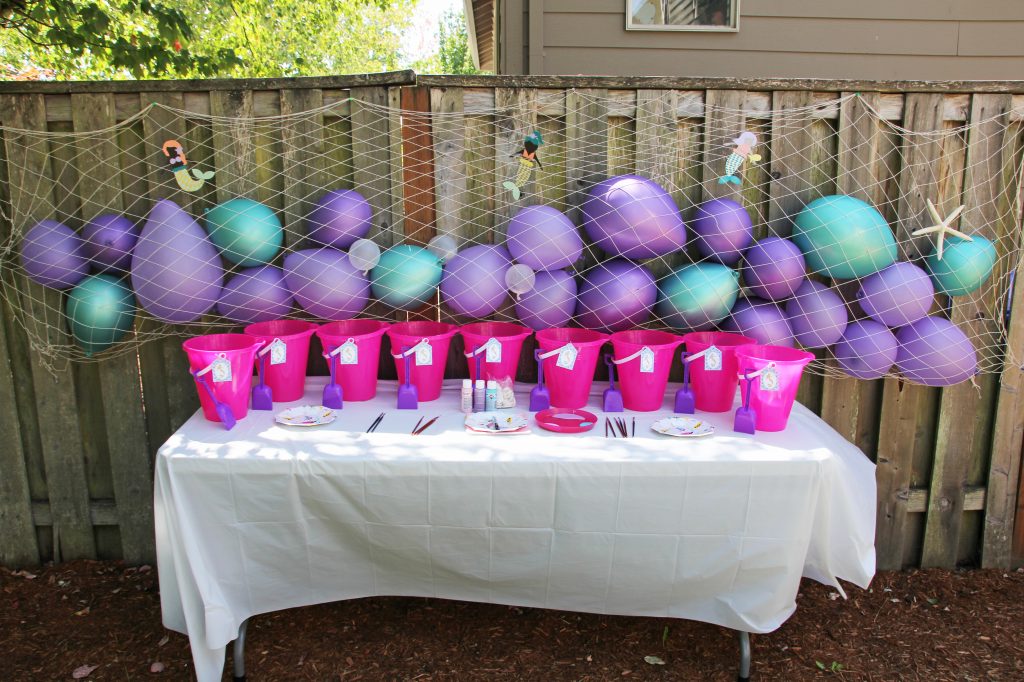 Water guns, sprinklers, a pool. Any water play is the perfect activity. Beach towels double as mermaid tails. A perfect mix of function and fun!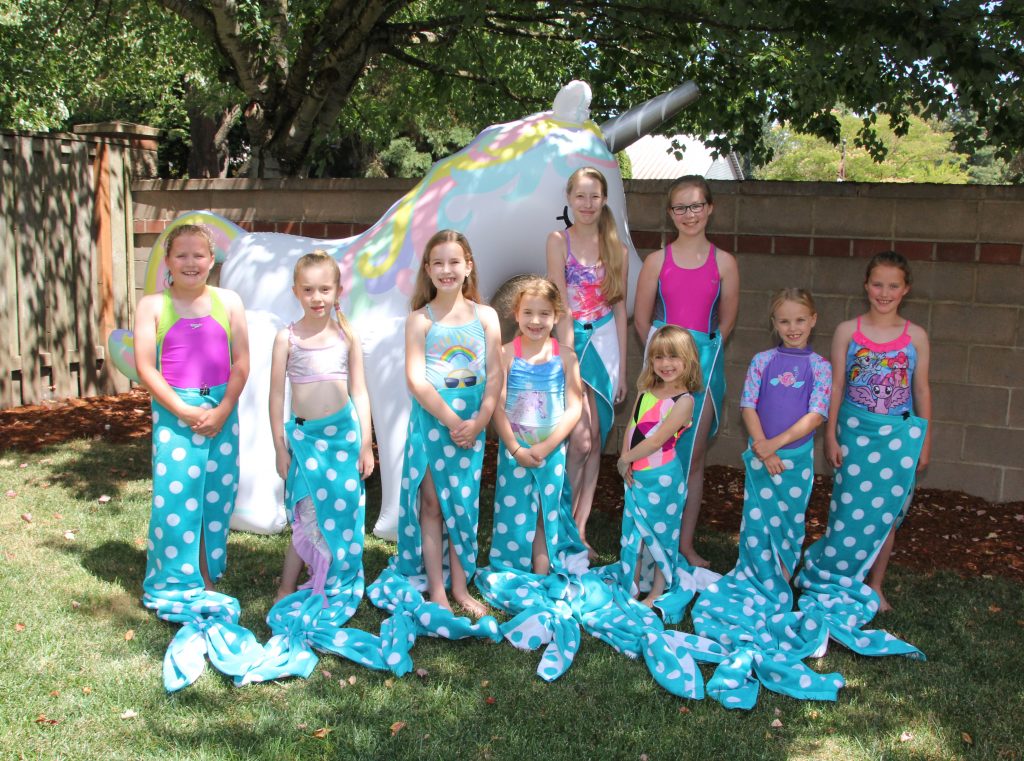 You can see more mermaid party photo details here.
PIRATE PARTY
Next up is a PIRATE party theme. This is a great theme for boys and girls as shown in this party for 3 siblings. They utilized their trampoline to create the sea. kiddy pool as walk the plank, party games, and an amazing pirate ship made by mom.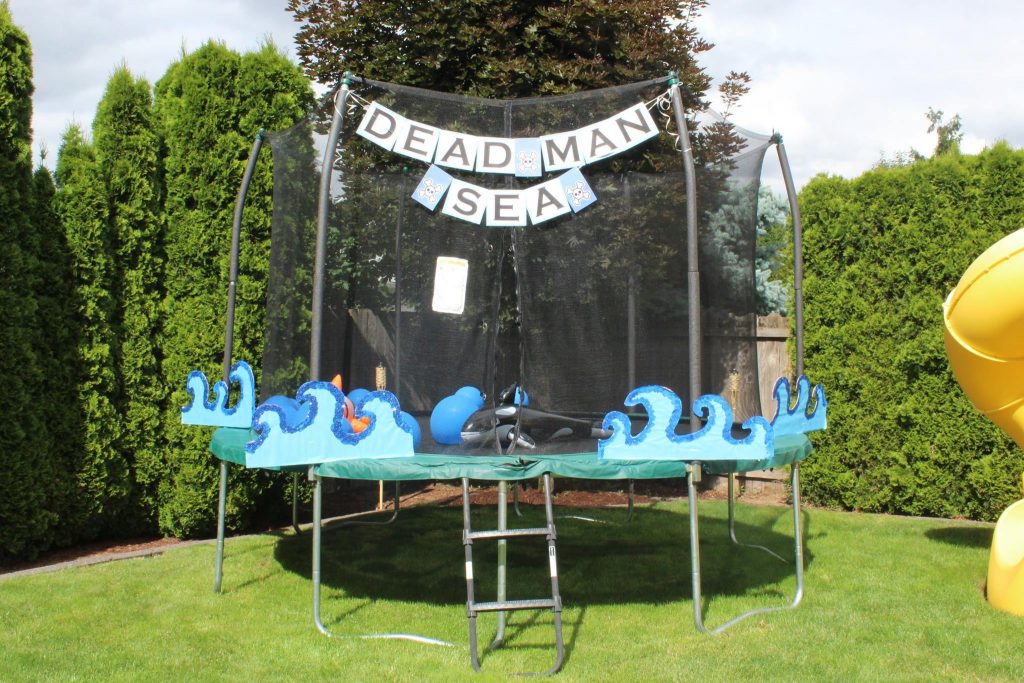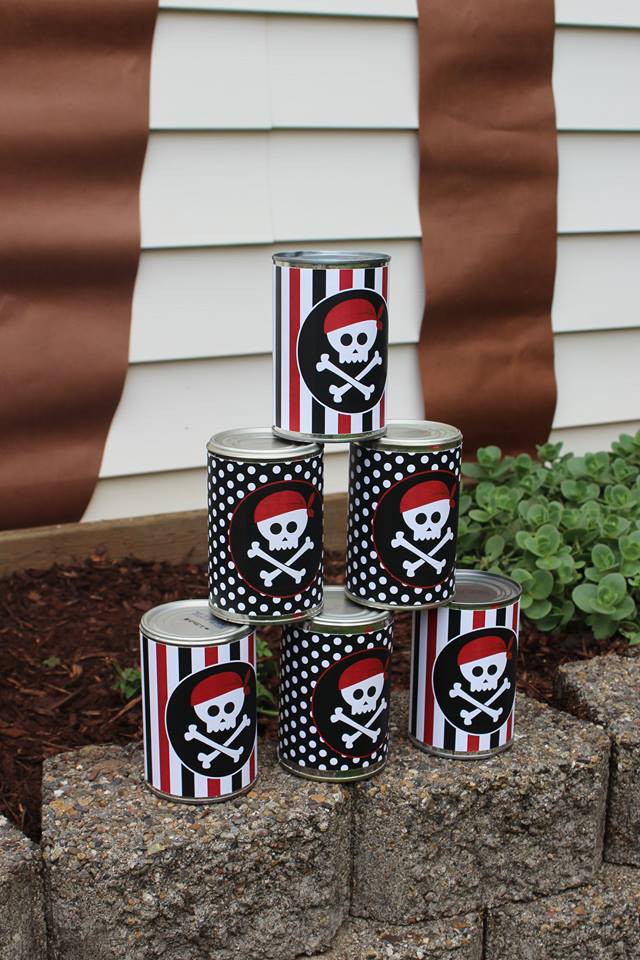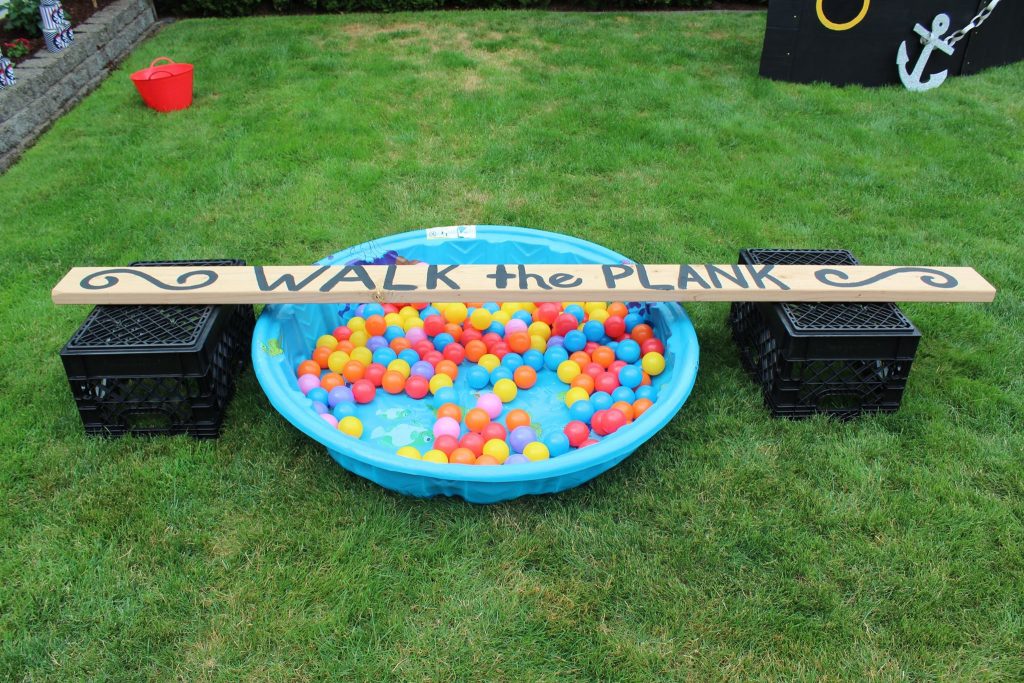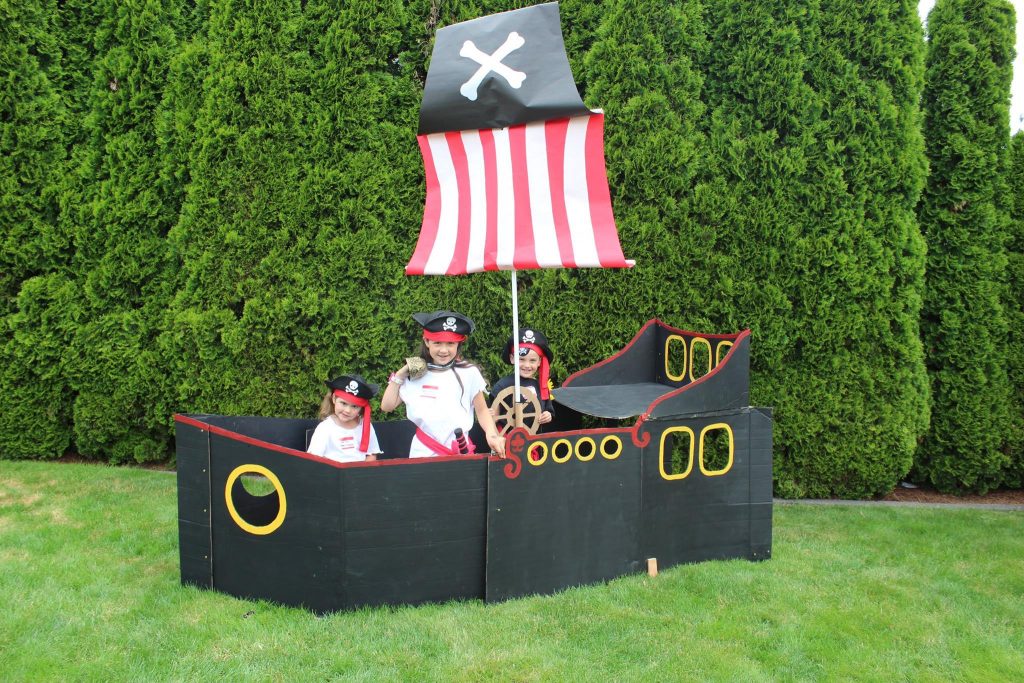 Check out all of the pirate party fun here. There are lots more pirate party tips including a tattoo station and lots of great pirate party food ideas.
CAMPING PARTY
This next party is a personal favorite. I threw a camping themed birthday for my twins. This actually wasn't in the summer. We battled rain, but it was so worth it. A camping theme can be done in the backyard or at an actual campground. The most important thing is, Don't Forget the Smores!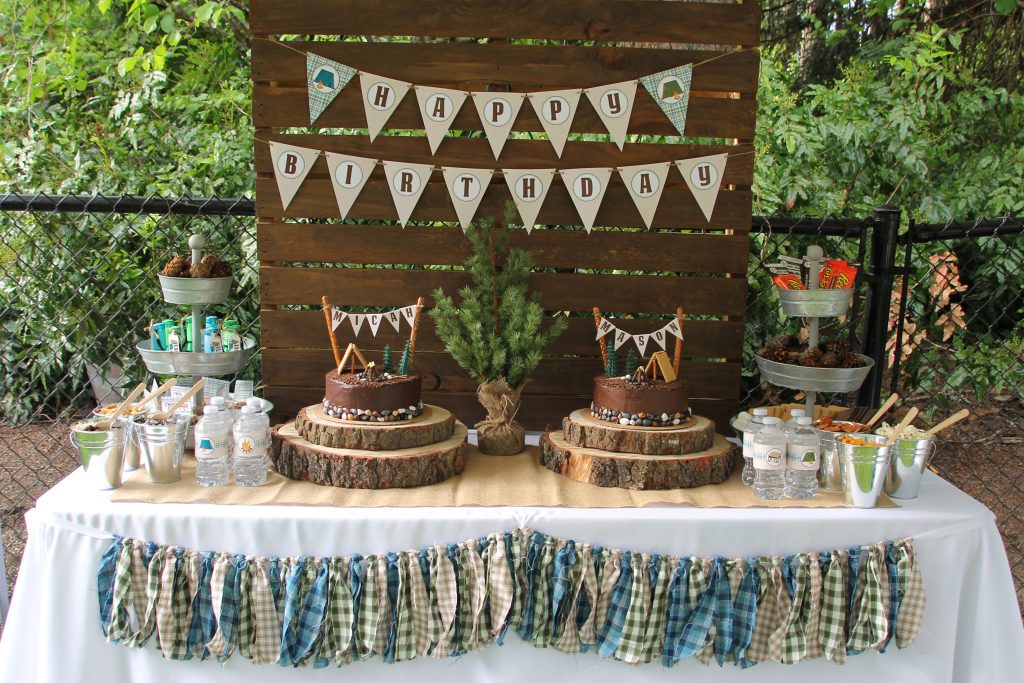 We had a scavenger hunt in the forest behind our house. This was a big hit.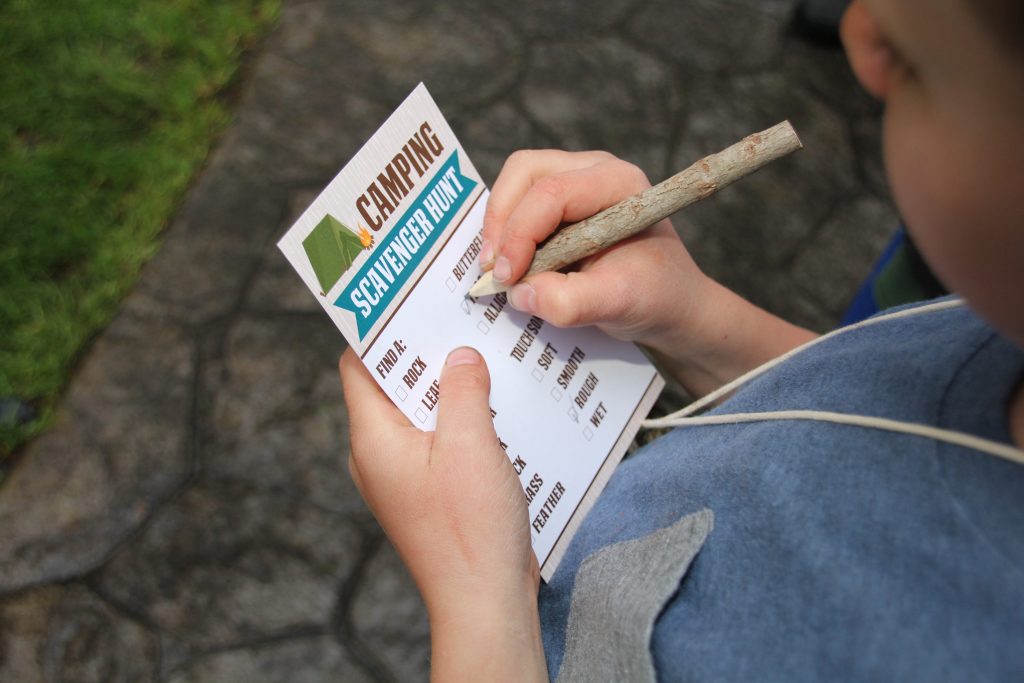 Hotdogs and smores over the fire was the party themed party food. Easy and delicious. We also had a create your own trail mix bar. Lots of yummy snacks to mix and match.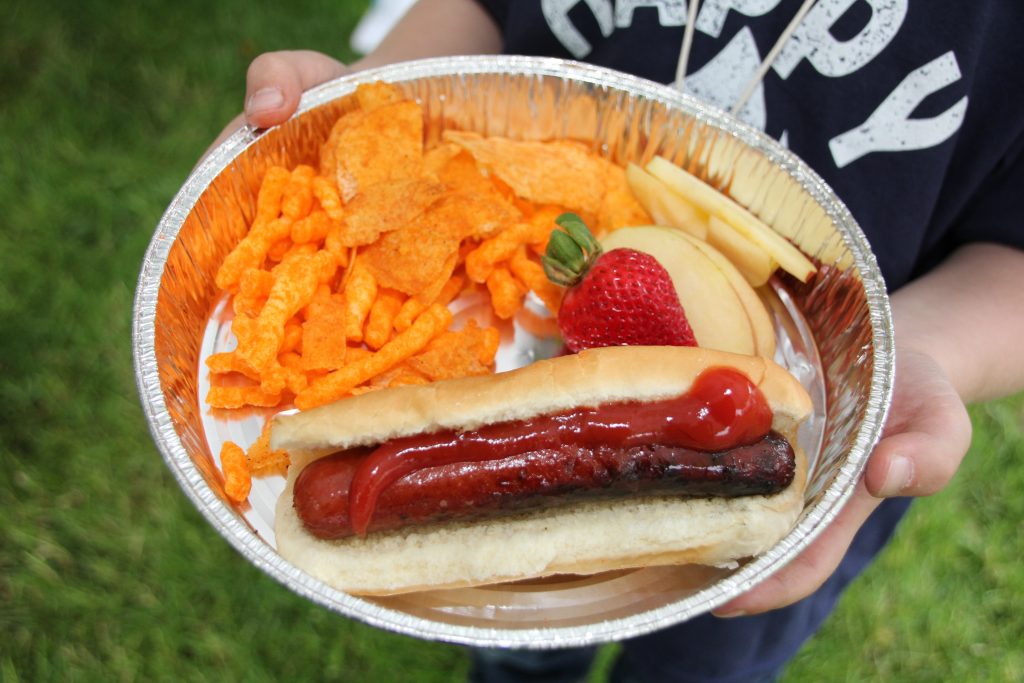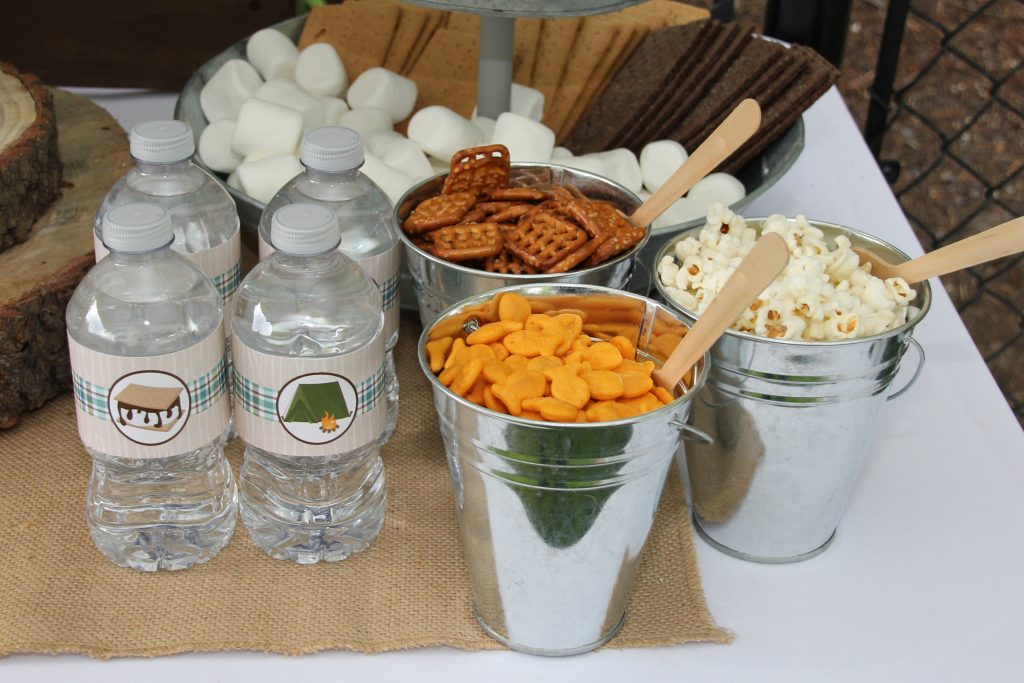 These smores kits were just one of the party favors the boys took home. Check out more details here.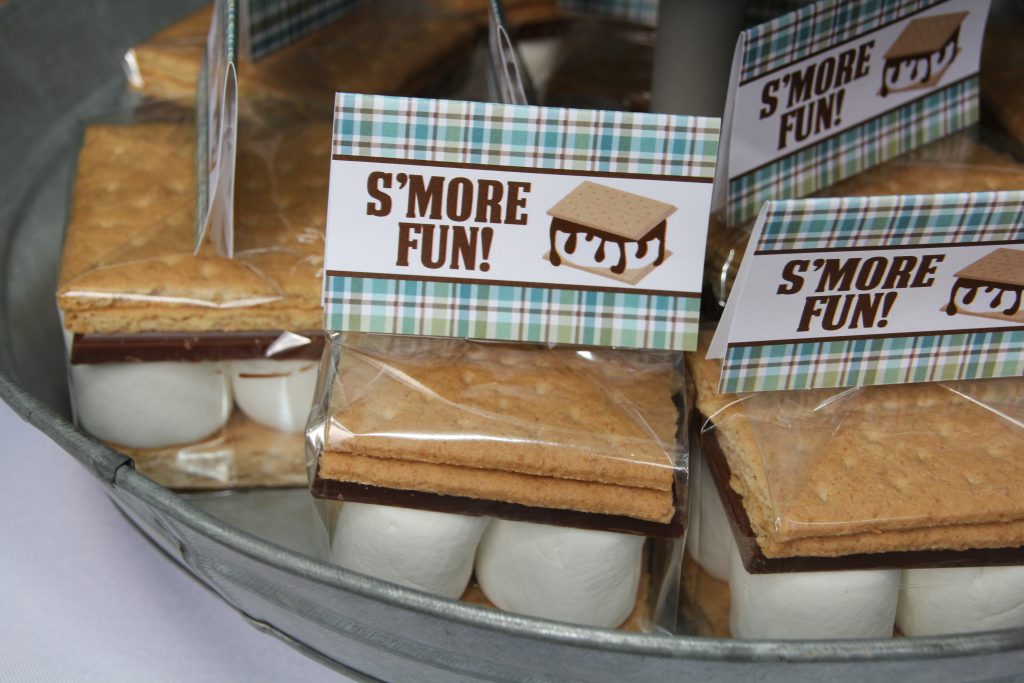 LEMONADE STAND PARTY
A lemonade stand is such a classic memory of a childhood summer day. If your kid has not done one, I am sure they have probably asked to at some point. I know mine have. We have never lived in a great place to have a real lemonade stand. This party brought all of the fun with a beautiful tea party feel right in our backyard.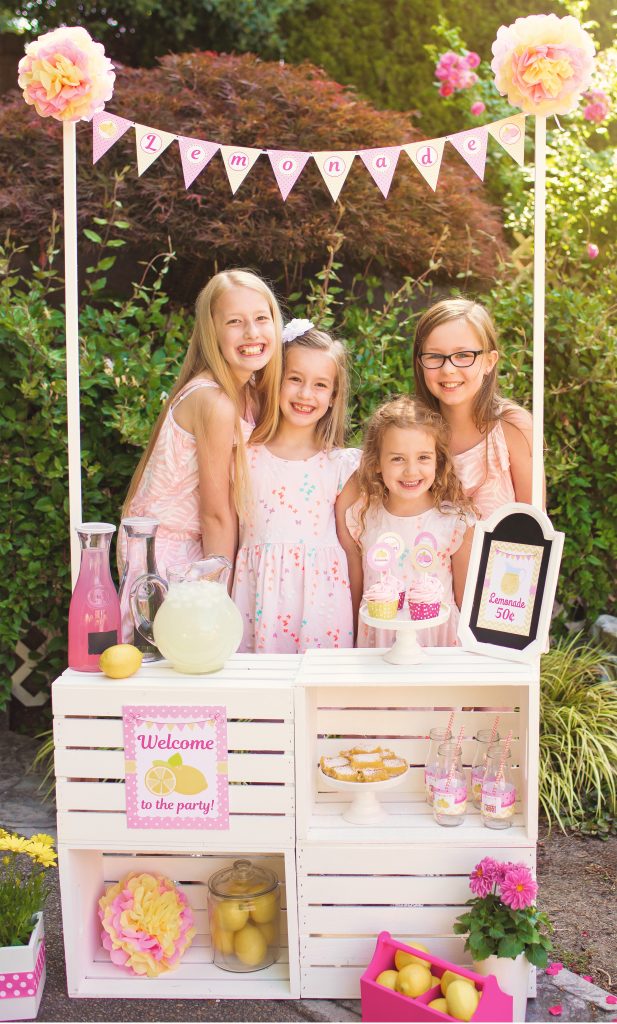 Sweet treats and party favors around the lemon theme were such a great addition to this lemonade stand. The girls took turns serving each other at the stand and enjoyed a beautiful table to eat their treats.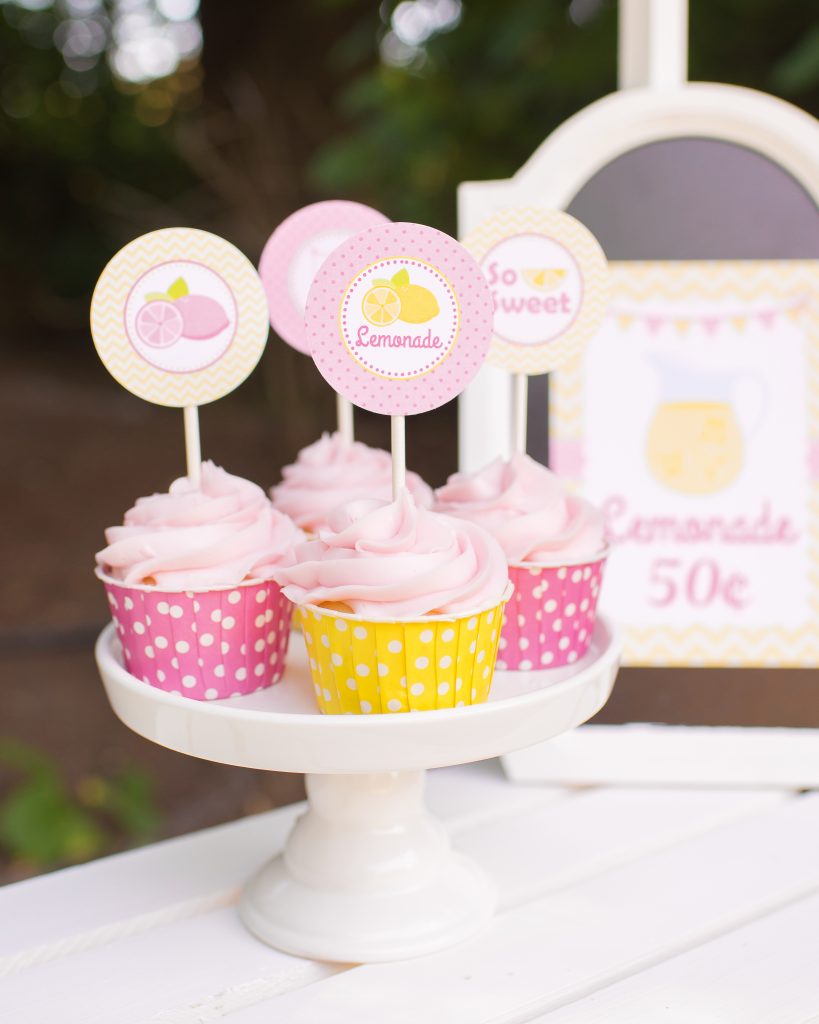 See more lemonade party details here!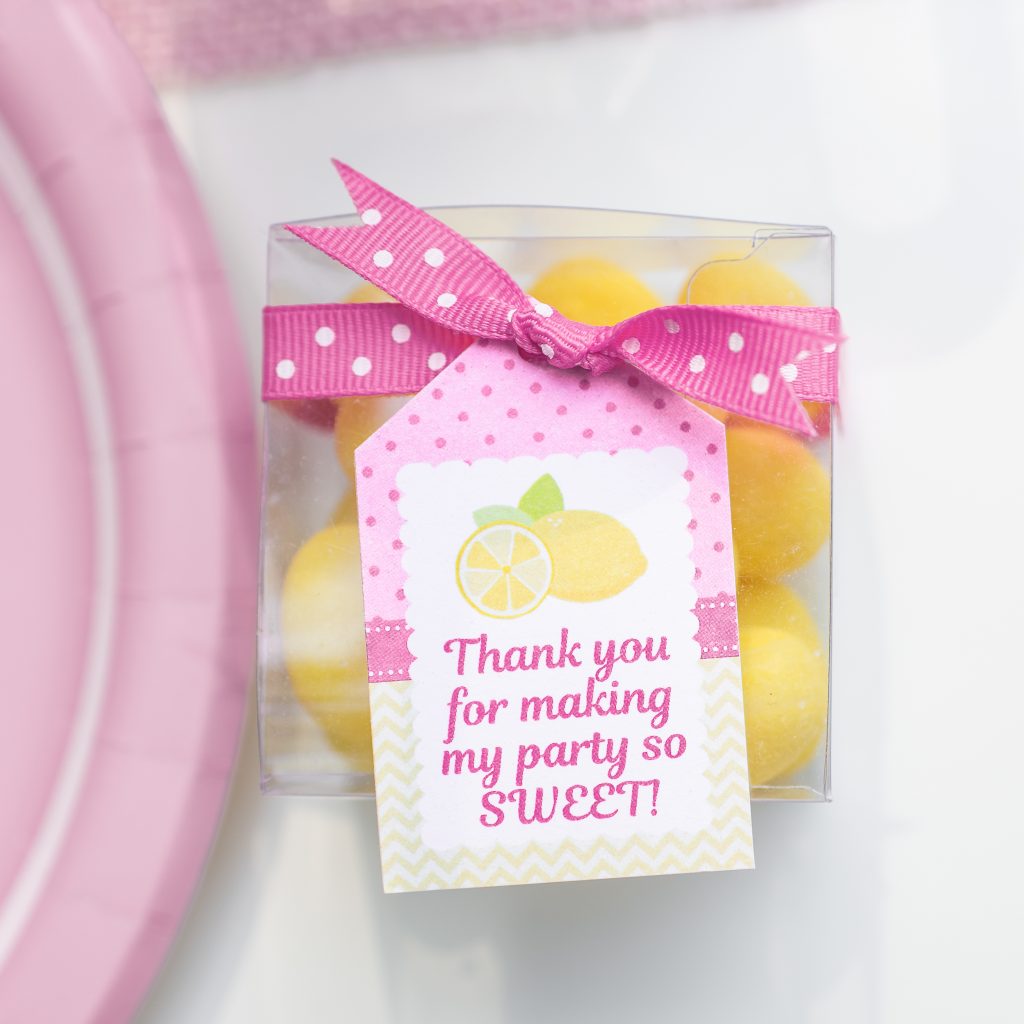 DOLPHIN PARTY
Last is this cute dolphin party. A warm summer day lends itself well to any theme under the sea. Tissue poms and simple streamers create a perfect watery backdrop.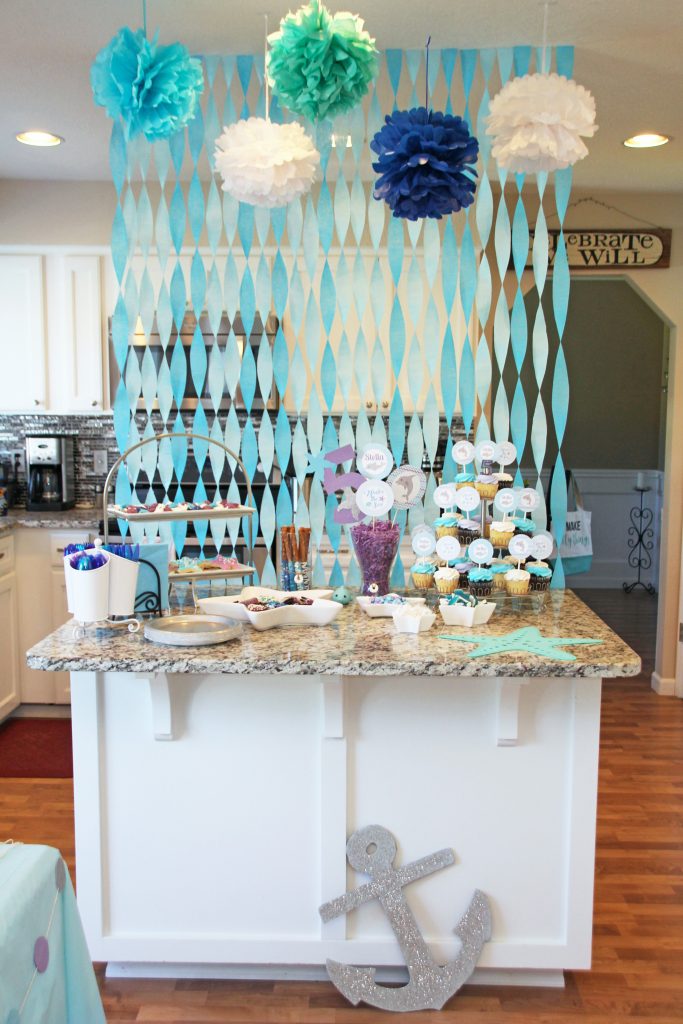 A fun photo booth with props from your summer activities is a great way to capture silly moments with your party guests.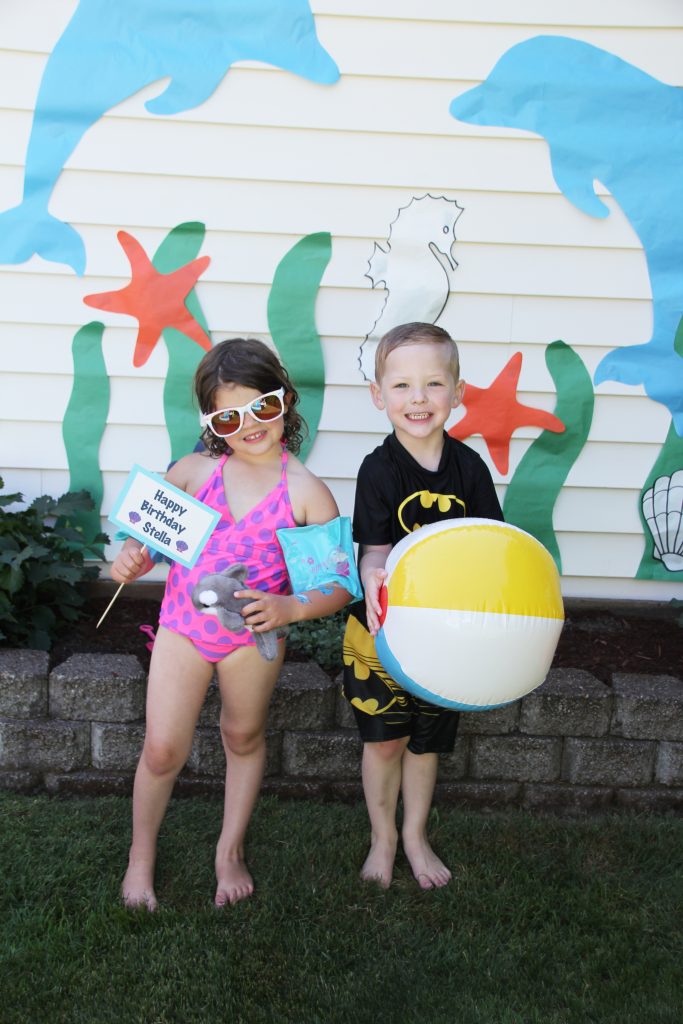 Add any water activity to this theme and you have your party activity done! The kids played for hours.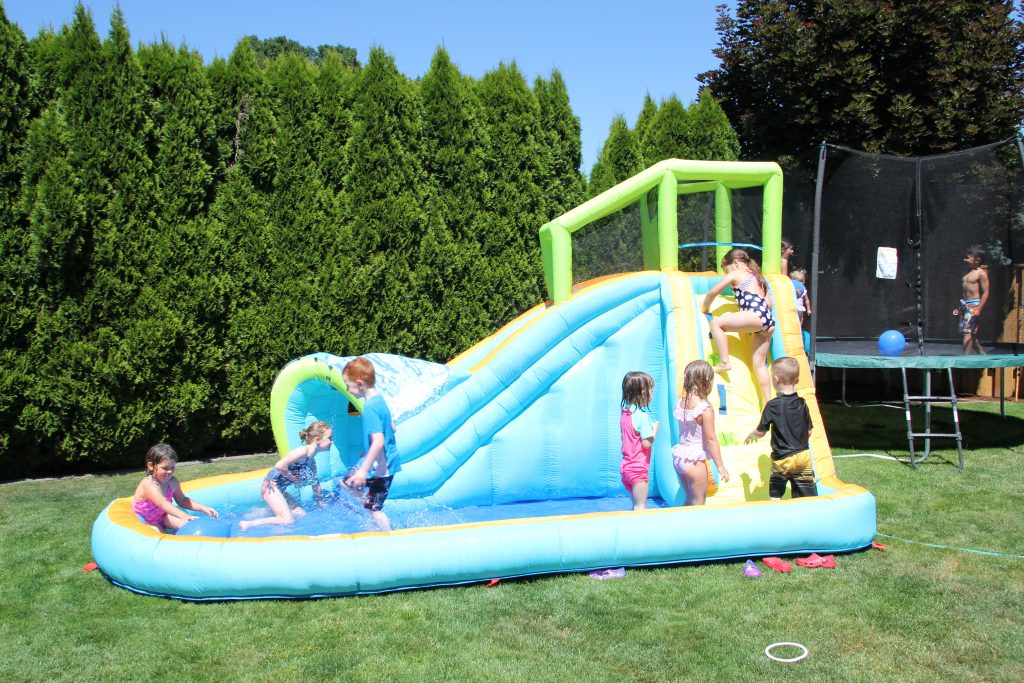 This is another theme where sand buckets work perfectly for party favors. They are inexpensive and easy to find at your local dollar store.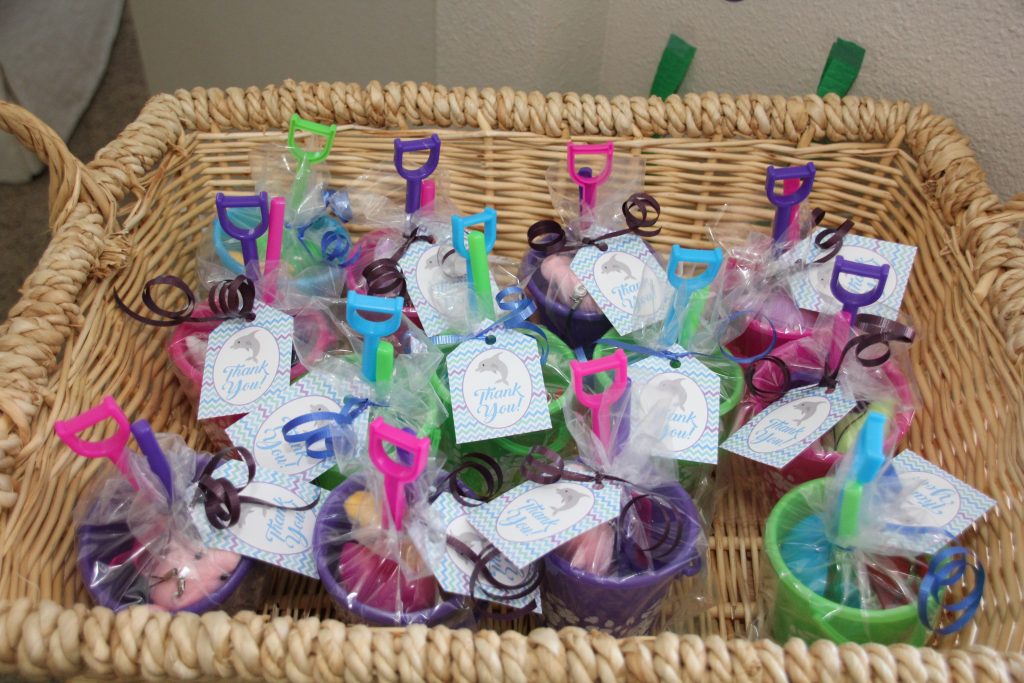 Printable party decor is such an easy way to dress up any party and season of the year.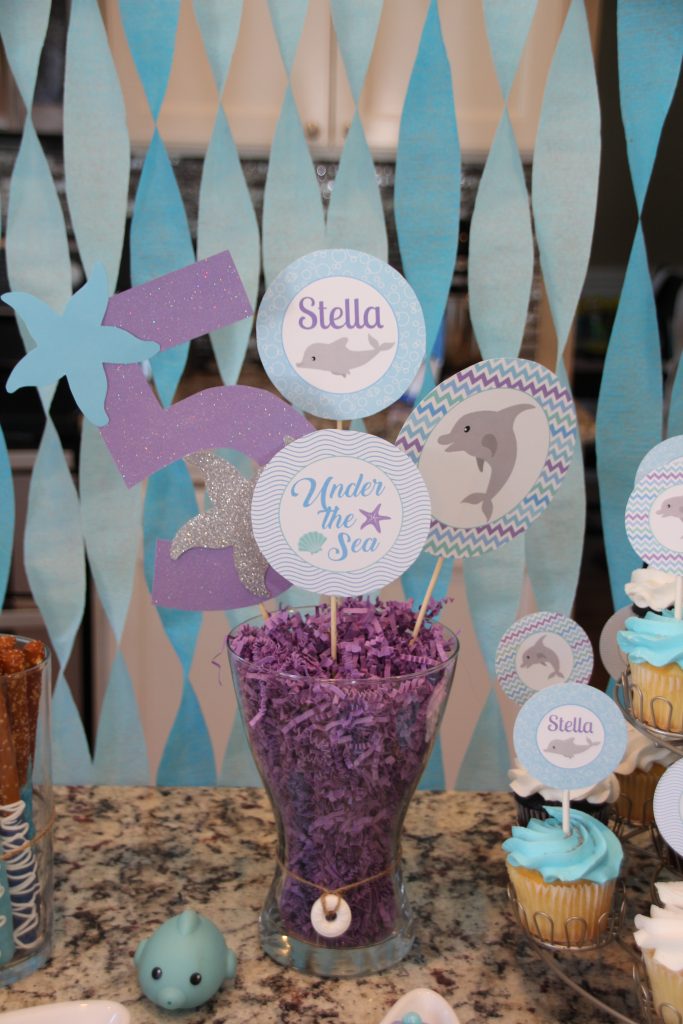 More dolphin party details here. 
Here are a few more summer themes available in my shop.
Watermelon, Cherry, Mermaid(2), Camping(2 more styles), Flamingo, Baseball
Happy summer party planning!
5M Creations March 5th, 2020
Posted In: Uncategorized
Tags: birthday party, camping party, dolphin party, kids party decor, lemonade party, mermaid party, pirate party, summer party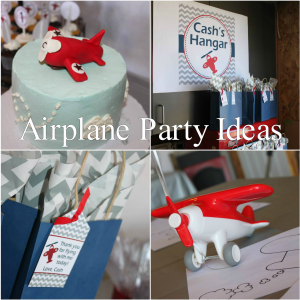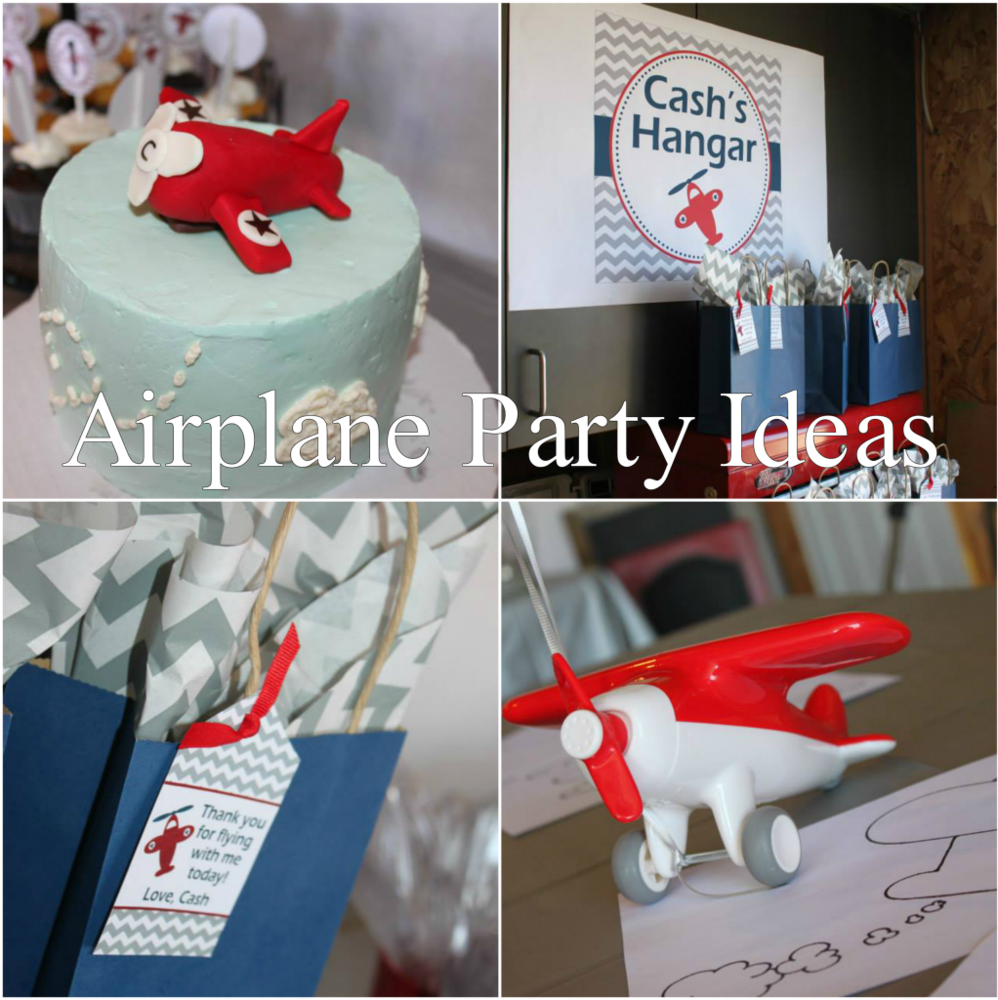 This week I am sharing another customer party. This party package was a custom request by the mom and I love how it turned out. A mix of gray chevron, red and navy, with cute vintage airplanes.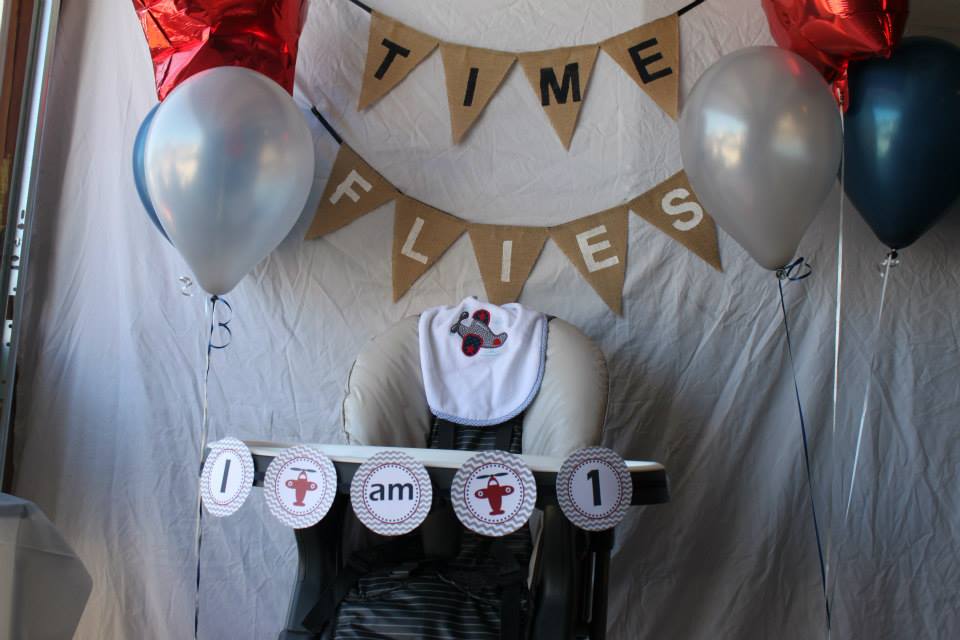 This is a perfect example of how banners can be used in so many ways. I love the use of it to dress up the food table.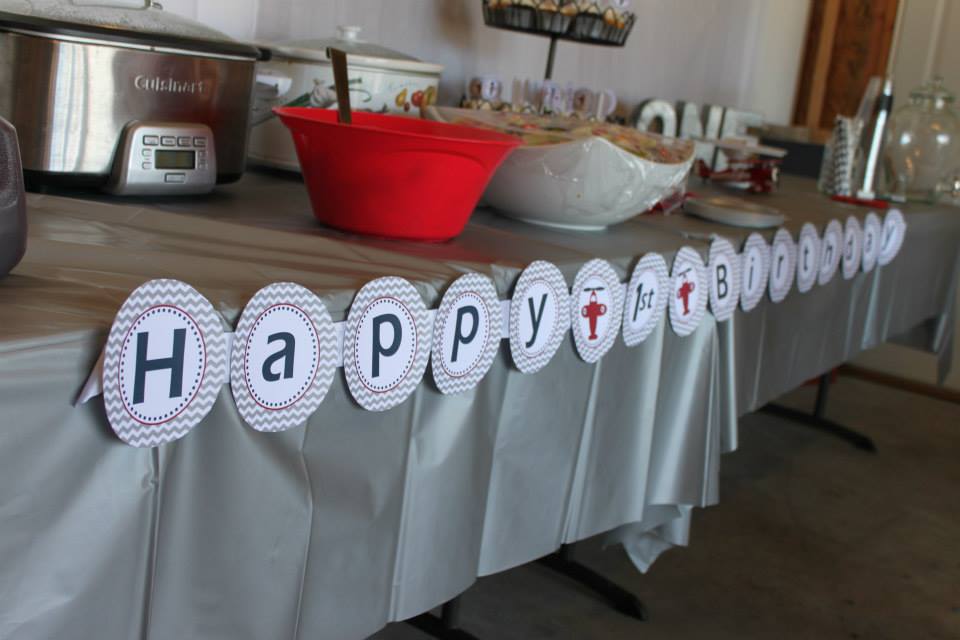 How sweet is this airplane cake? The smash cake is always the best part of the first birthday.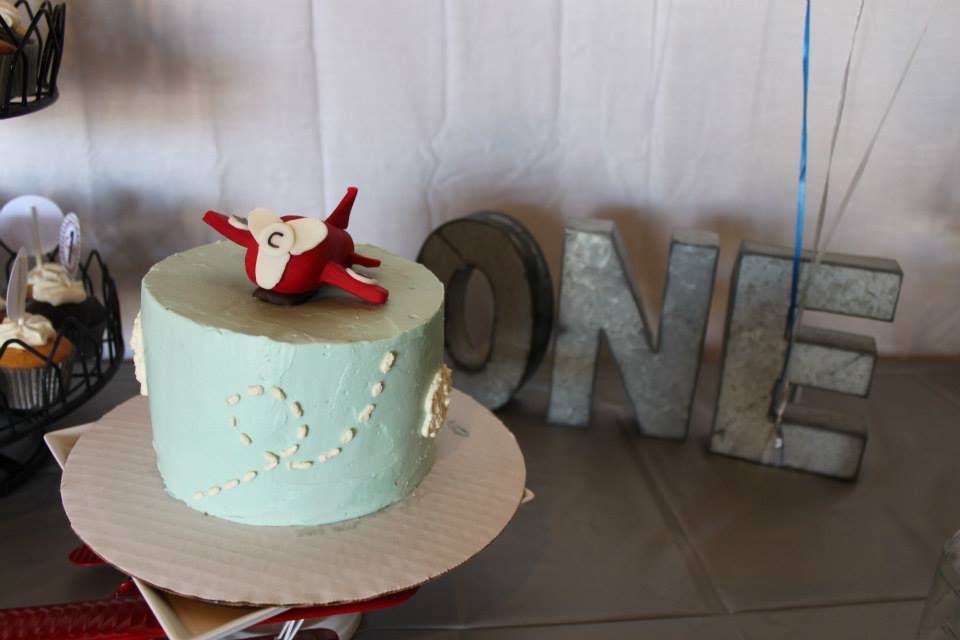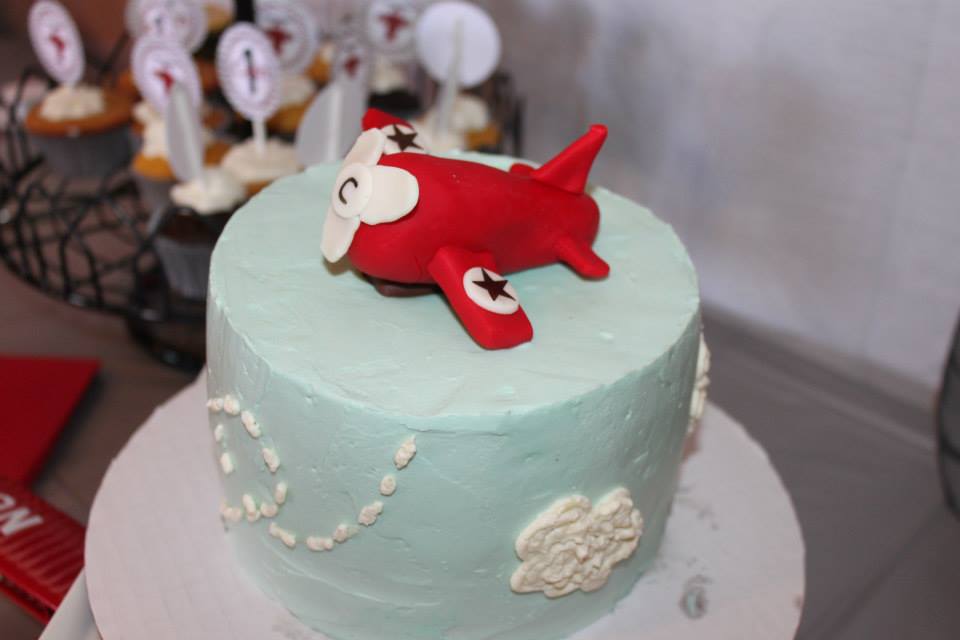 This printable airplane party package includes a high chair banner. They are the perfect addition for those great cake photos.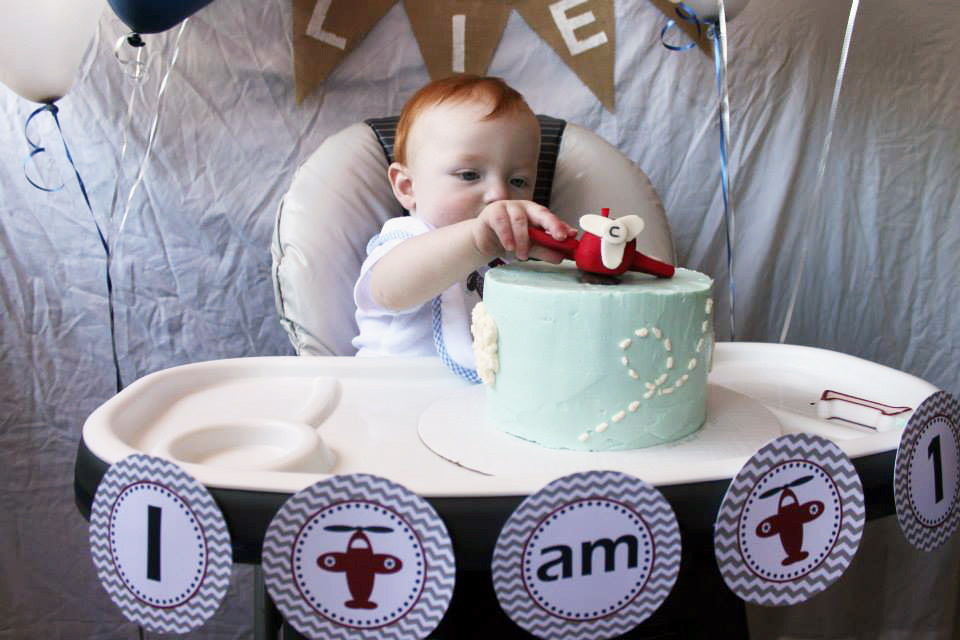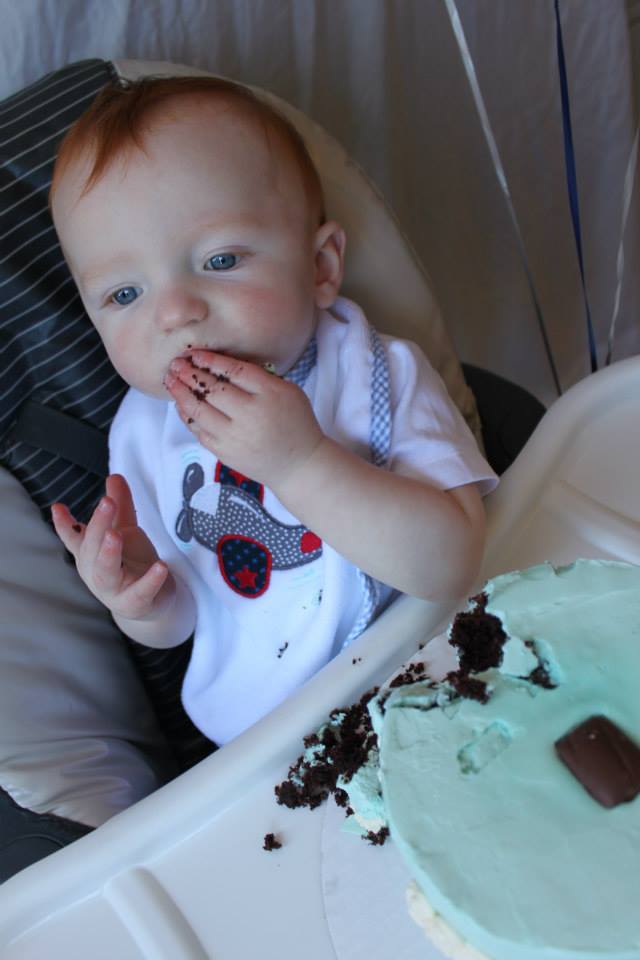 A sweet red toy plane and balloons make a cute centerpiece. Add some coloring pages for the party guests to keep them occupied during the slower times of the party.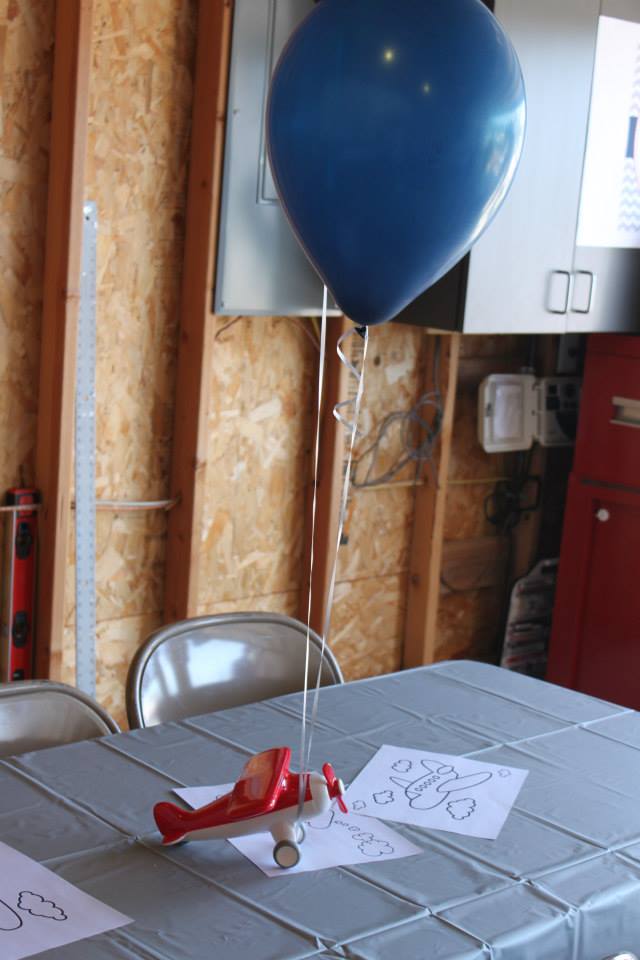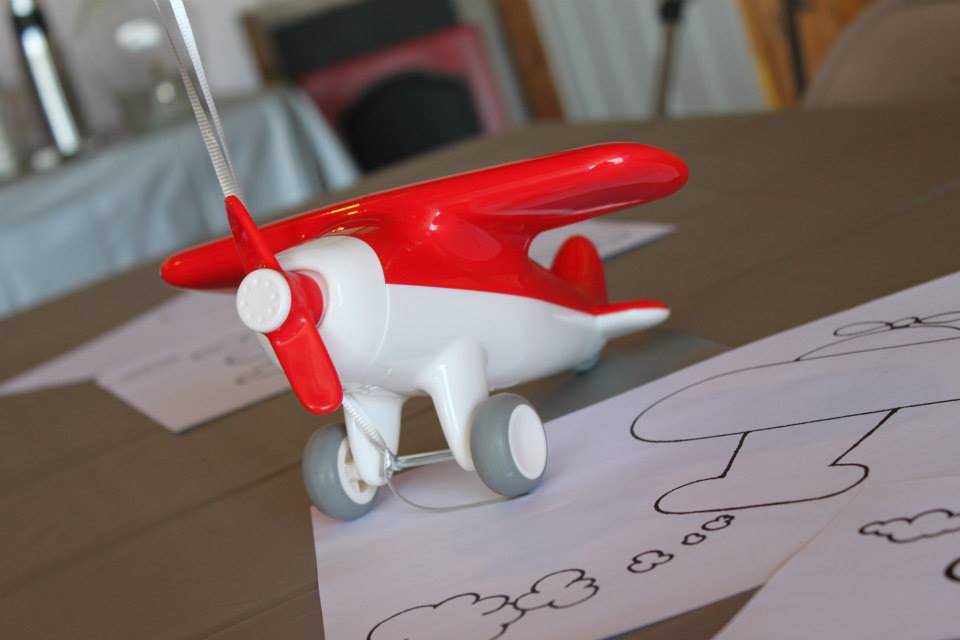 Custom signs are always available to match any of our party themes.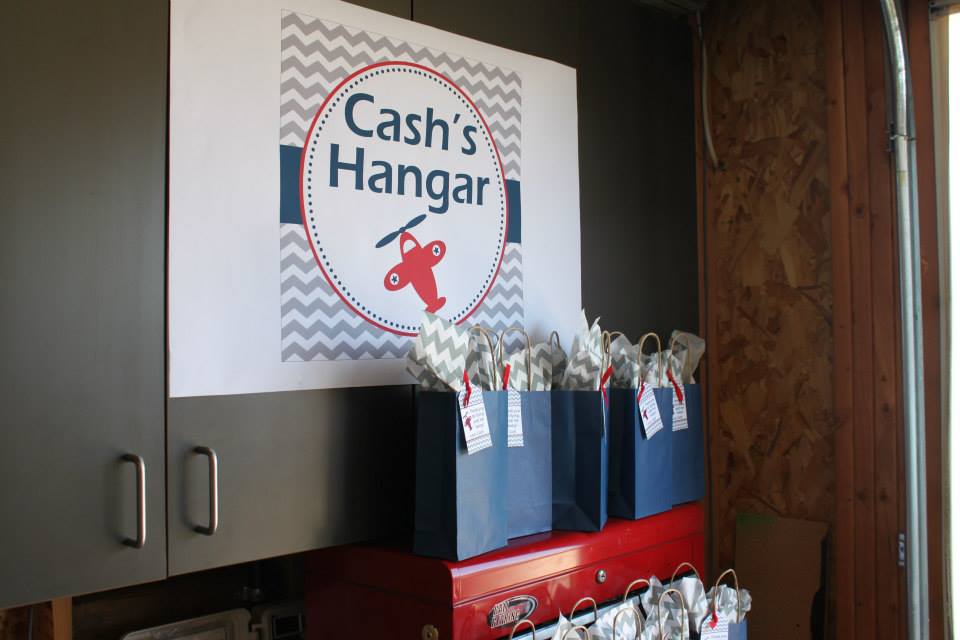 Personalized favor tags saying thank you from the birthday boy are a great way to send your guests off.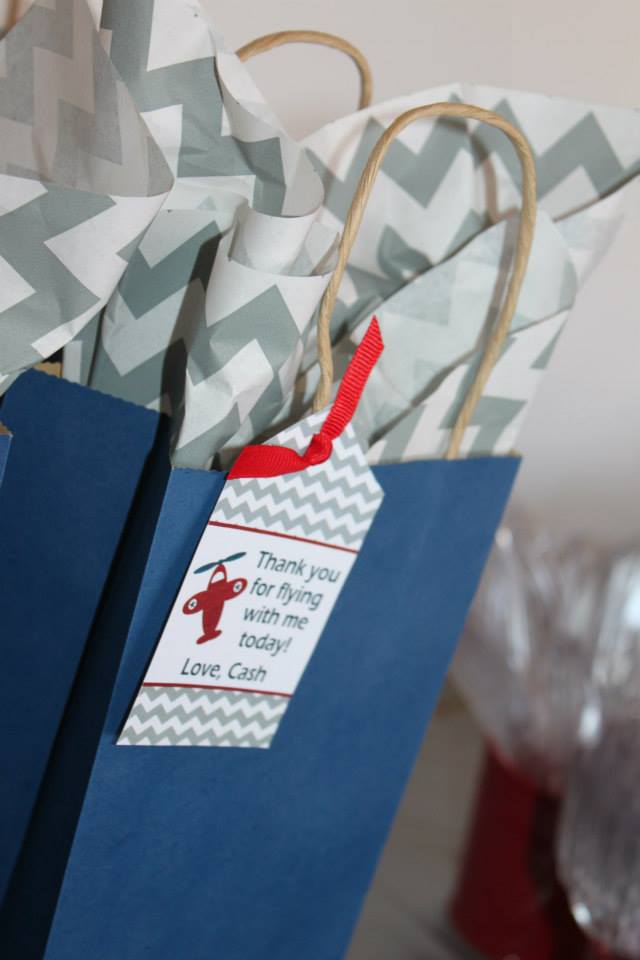 You can find the matching printable airplane birthday party package and invitation in my etsy shop.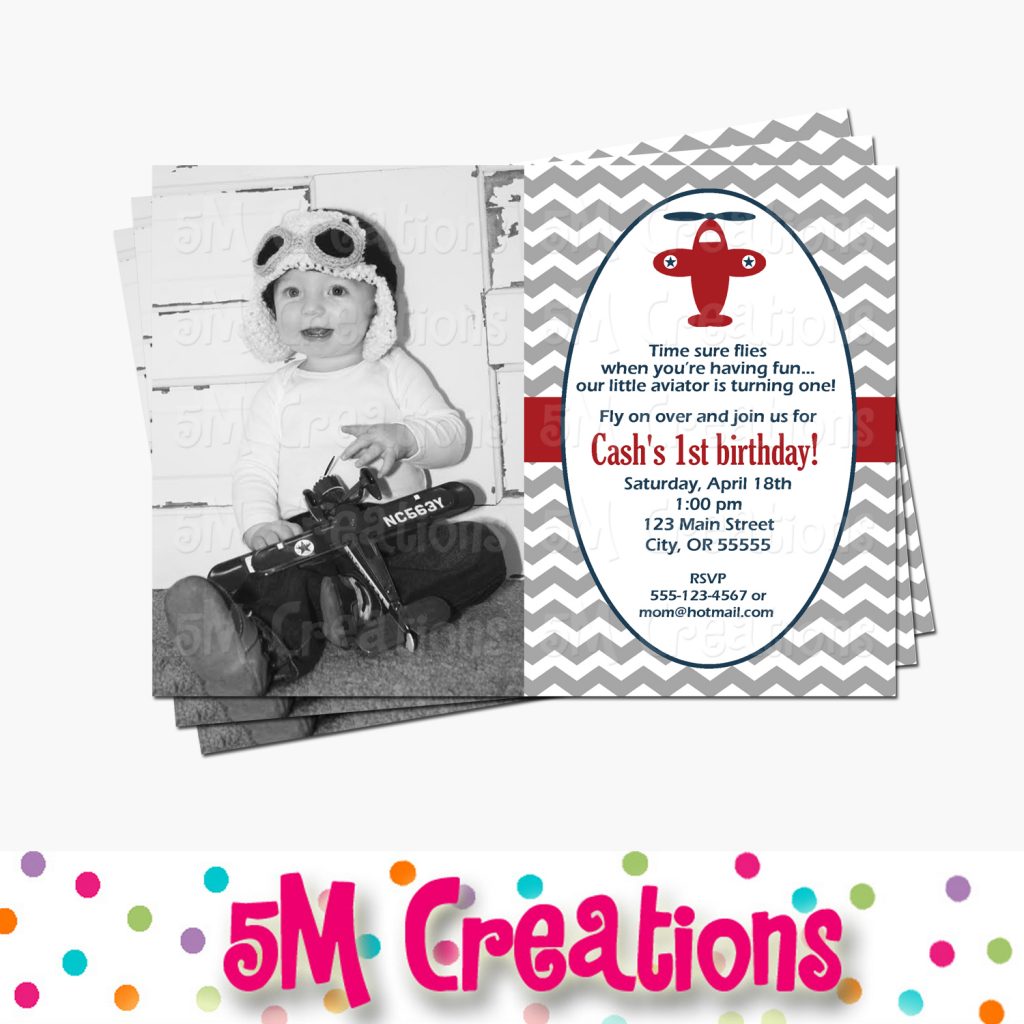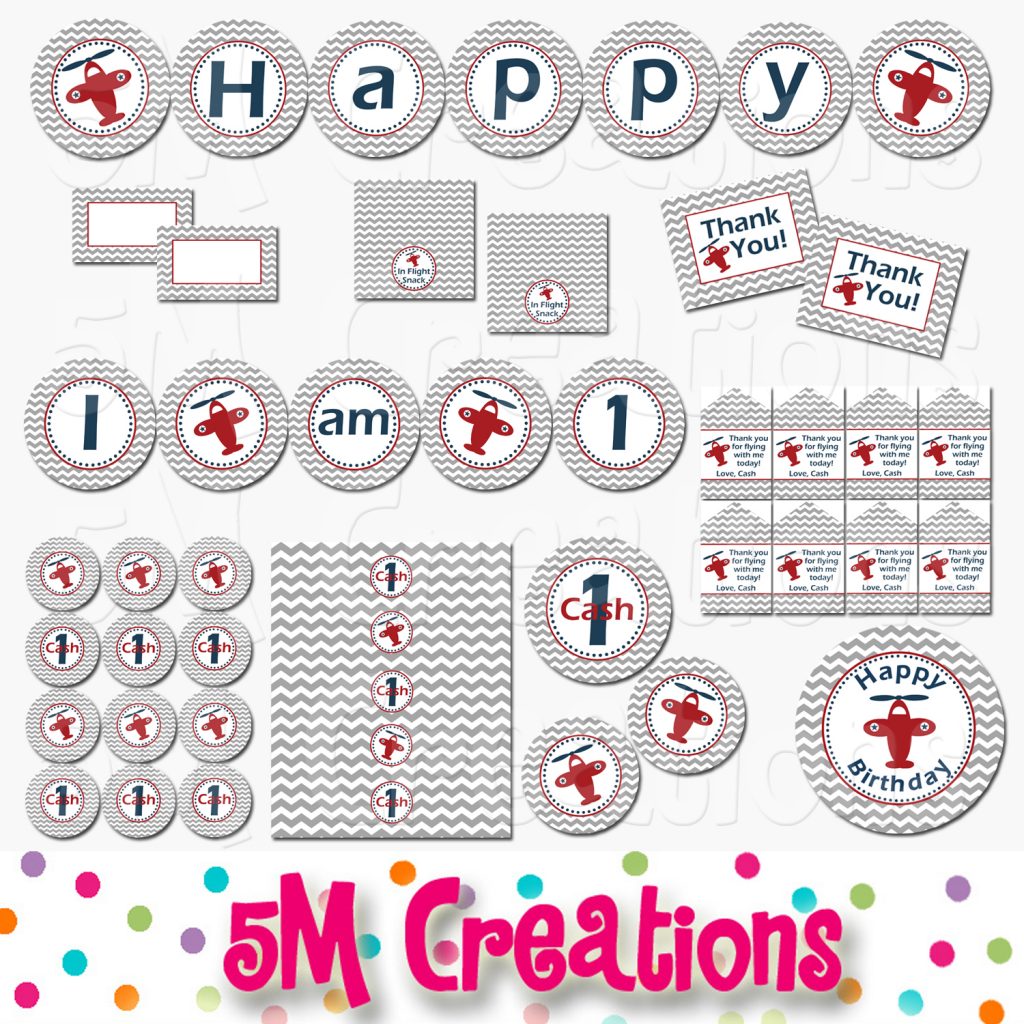 5M Creations February 20th, 2017
Posted In: Boy Birthday Party
Tags: airplane, backdrop, birthday party, boy party, cake, centerpiece, party favor, party sign