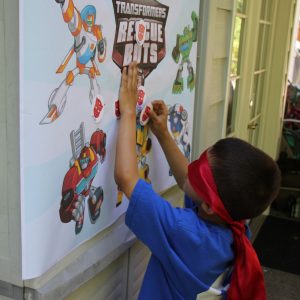 For my twins 7th birthday they requested a Rescue Bot party. I had actually avoided this theme for the last 3 years as there is NOTHING available for the theme. They have been in love with them for years and I really wanted to give them the theme they wanted. We did not want grown up transformers. I finally found some art work online and decided to make my own.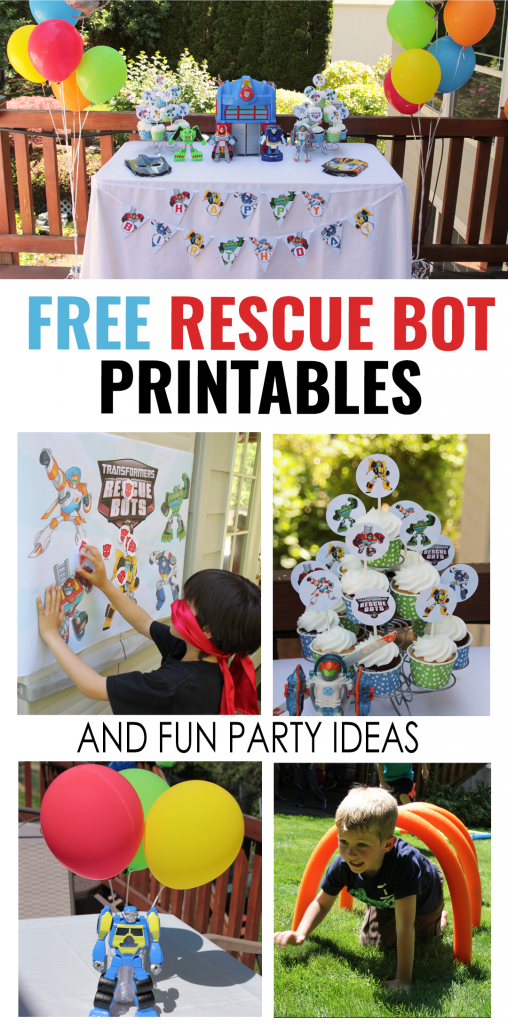 I started with a basic Rescue Bots welcome sign. My boys have this on their bedroom door now. This balloon wreath I found on pinterest by Abstract Grace. I love that it can be used for any birthday in the family. It is also able to be customized by changing the colors to fit your theme. It was super easy to assemble.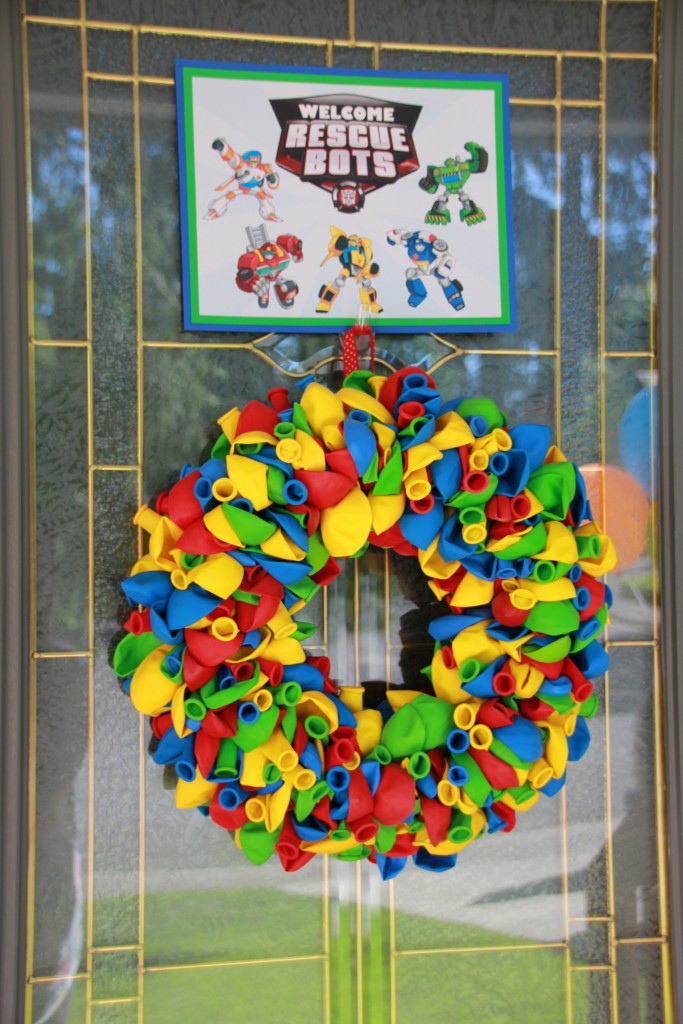 I knew that I wanted a party table. We are lucky to have a great deck in our backyard. We set up tables for the kids to eat at to keep the mess outdoors. On one end I set up this Rescue Bot display and a gift table. Being outside does not mean you have to skip out on decor. The boys Rescue Bot figures and fire station made a great display.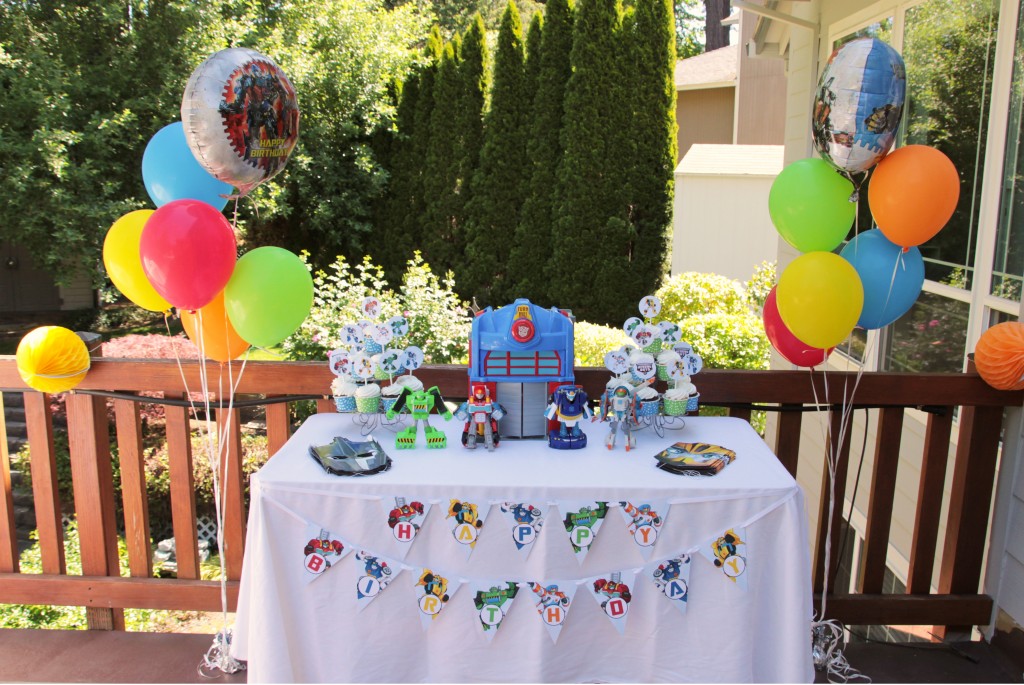 I wanted the characters front and center on the Resuce Bot cupcake toppers. We went with a light blue starburst background so the bright characters would pop. I added a few logos as well.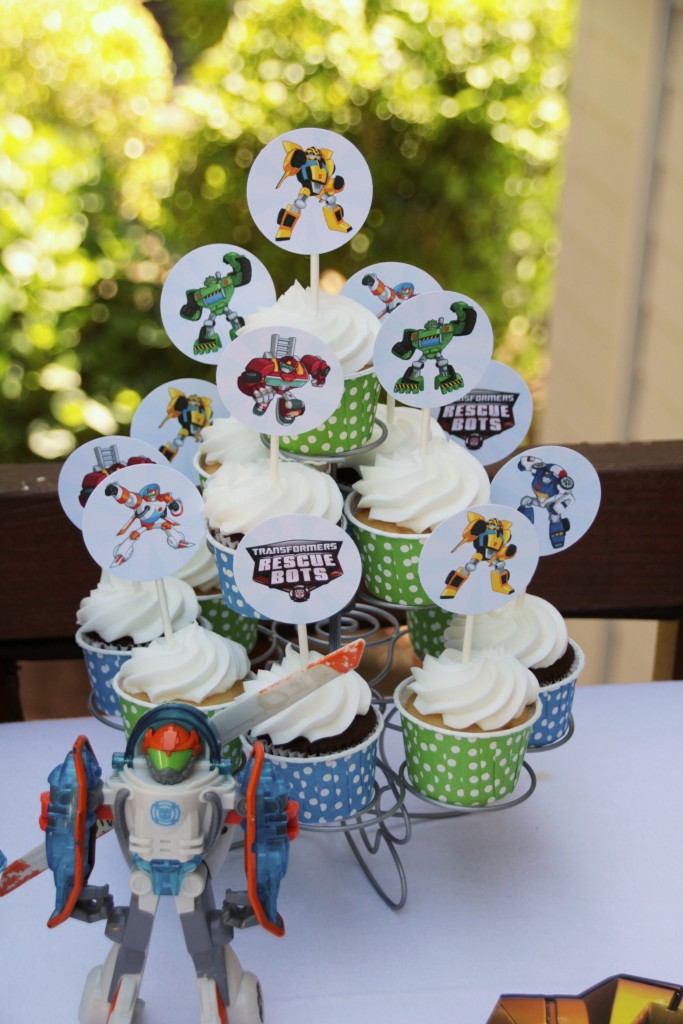 For the Rescue Bot Happy Birthday banner I wanted the characters and colors to be bright and bold. I love how it turned out.
For centerpieces my boys had large transformers we placed on the tables. We added some balloons to mason jars filled with paper shreds. What party is complete without balloons?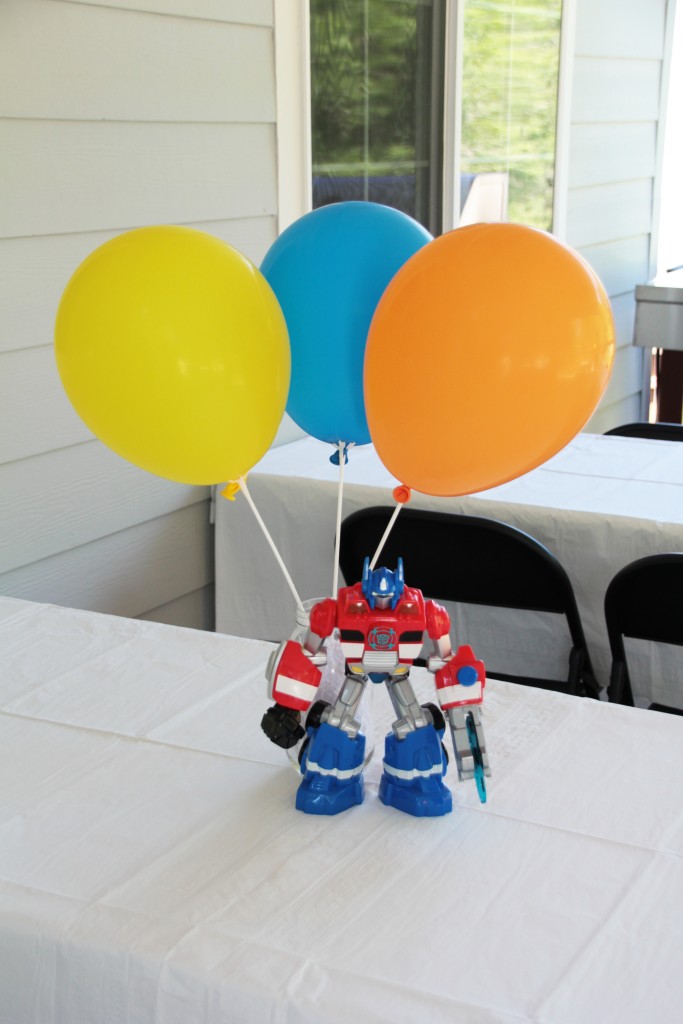 My boys wanted to play party games at their Rescue Bot Birthday Party. We created a Rescue Bot obstacle course. They had to rescue a stuffed kitten from a tree, race up then slide down the fire station(play structure). run across a ring maze,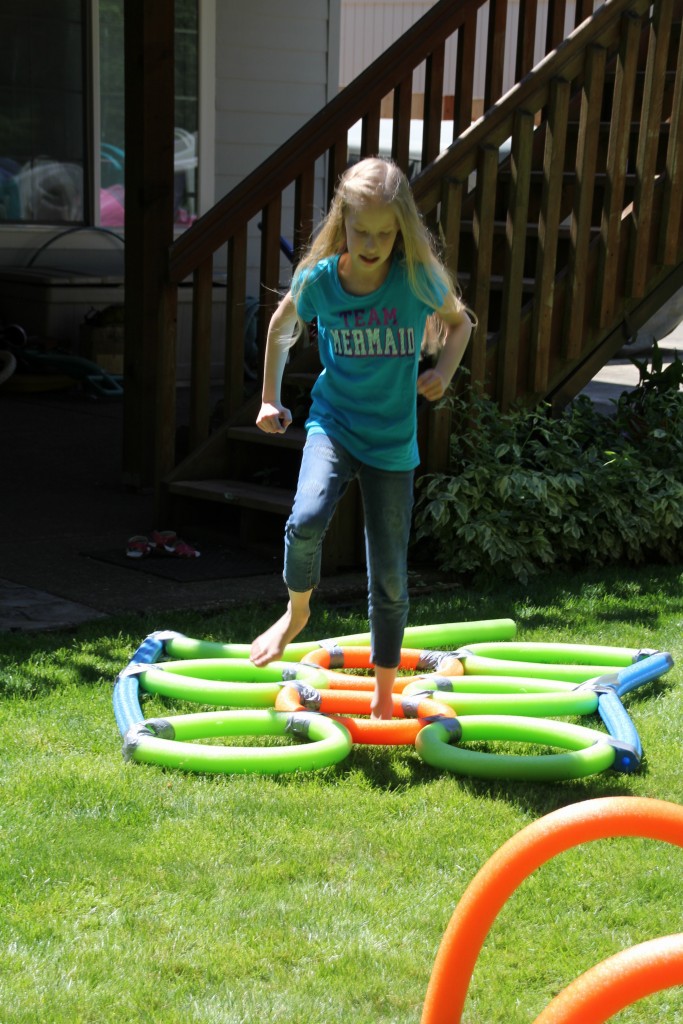 Climb through a tunnel,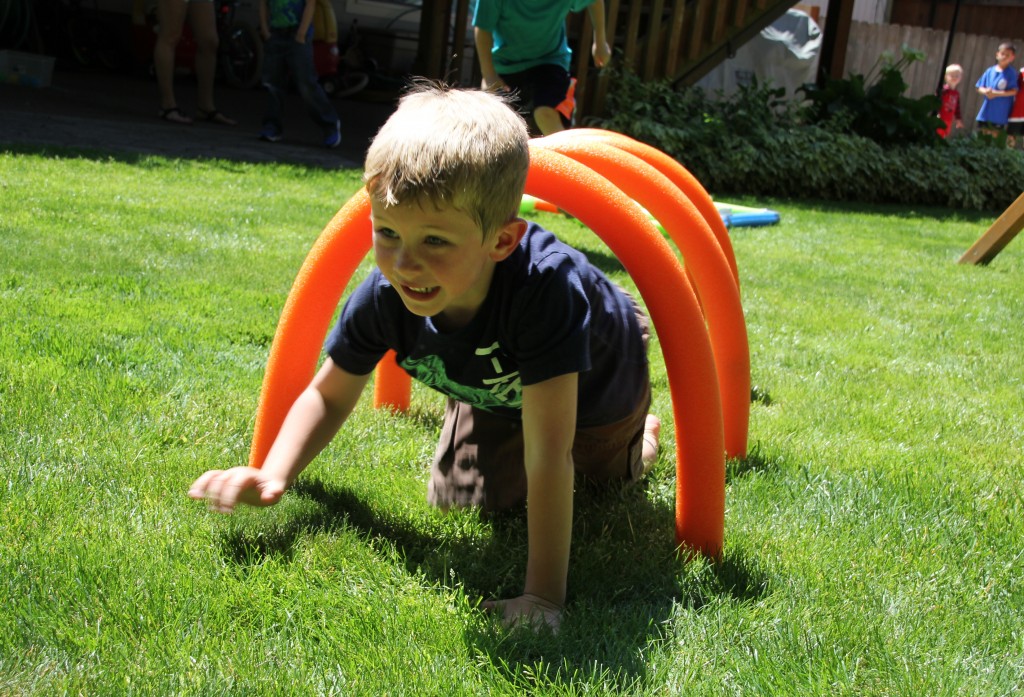 Shoot the Deceptaconcans with nerf gun,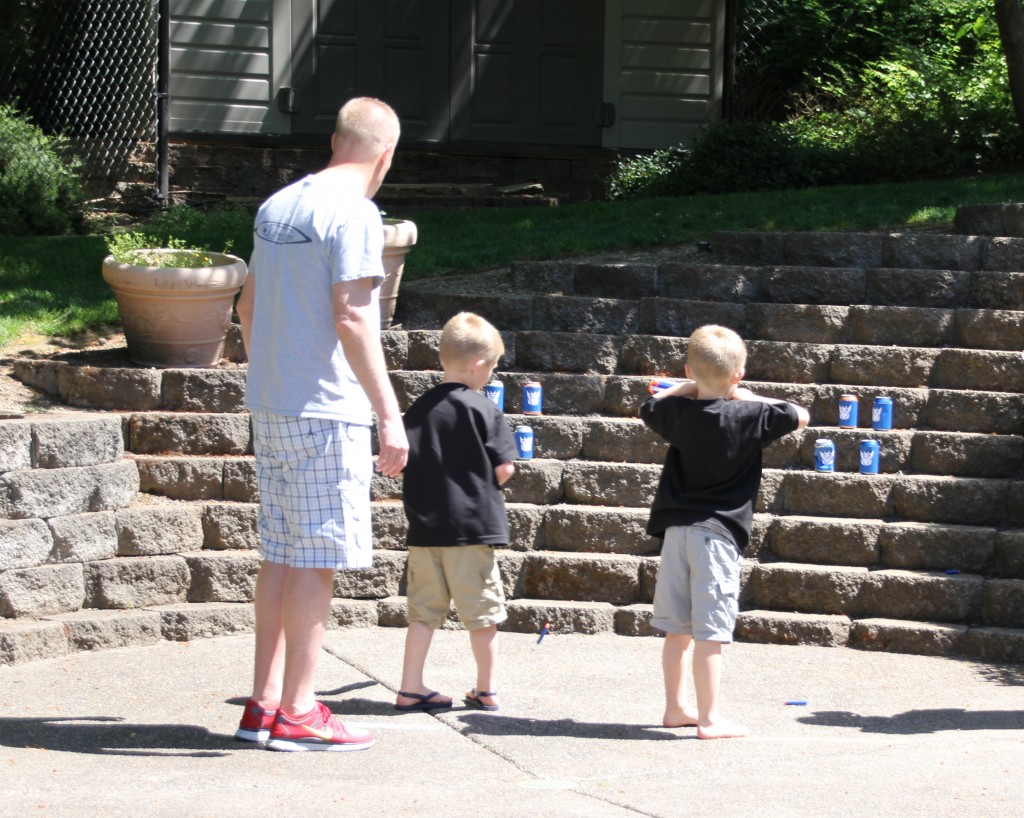 Use their robot hands to transport a ball, then race back to their team. The kids loved the obstacles. They spent most of the time doing the stations over and over.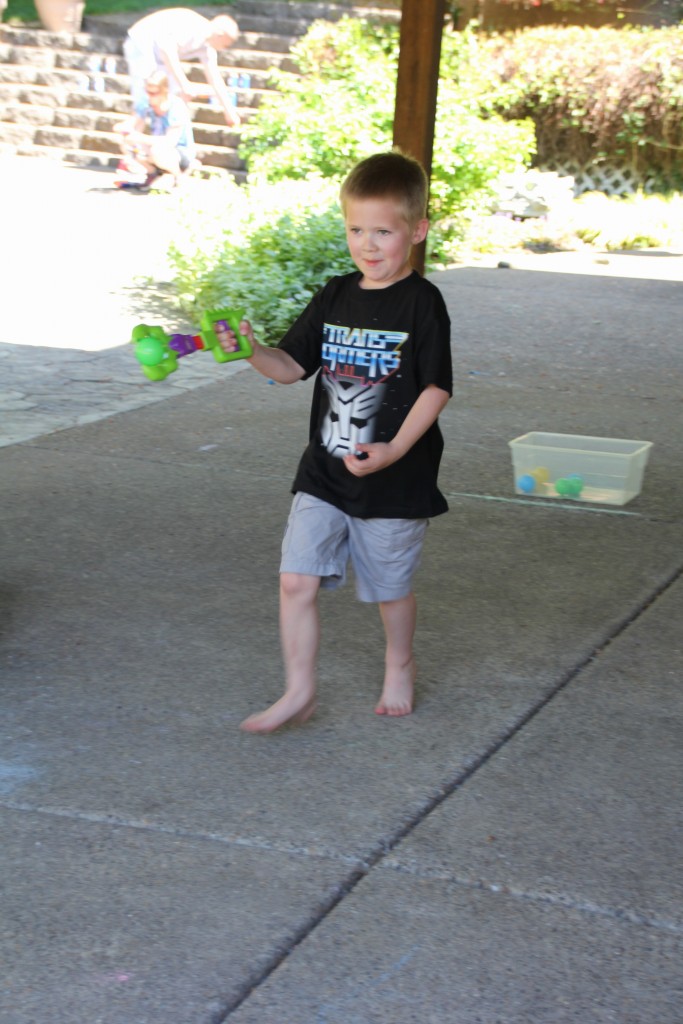 My boys also wanted a "pin the" game. The transformer party games I could find did not work for the number of kids I had. I made a large sign and created a transformer logo sticker for each kid to place over the logo on the sign. It worked perfectly.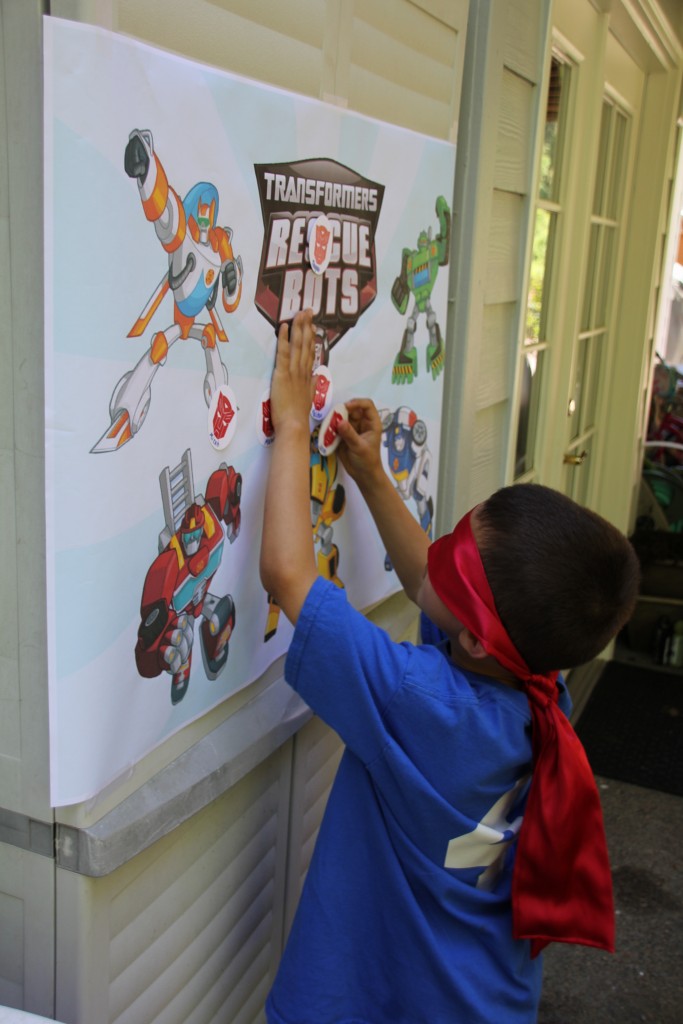 Last was the always loved pinata. I got this one from www.walmart.com.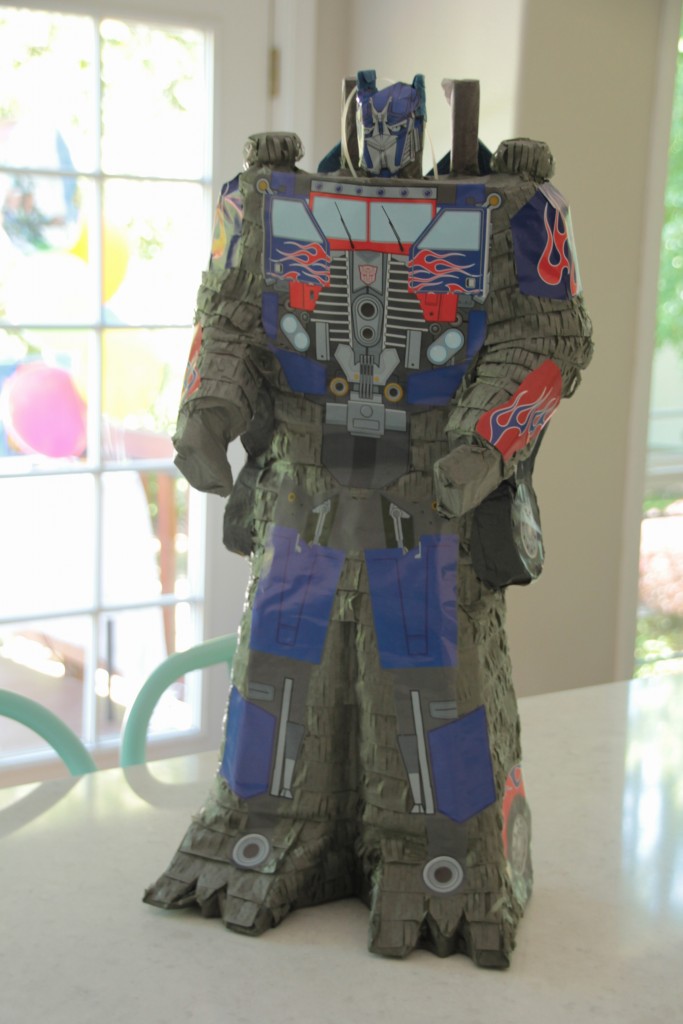 Overall it was such a fun party and fairly easy to make happen. The boys had a blast. In my opinion a party where kids can run around outside is the best kind of party.
Because the images used are licensed characters I cannot sell the files in my shop. Lucky for you I am sharing these files that I created for my own personal use FREE. (For Personal Use Only). Not for reproduction, commercial use, or sharing. I hope you have your own awesome Rescue Bot Party. Like always I love seeing customer photos to share on my blog or instagram. Check them out HERE in my shop!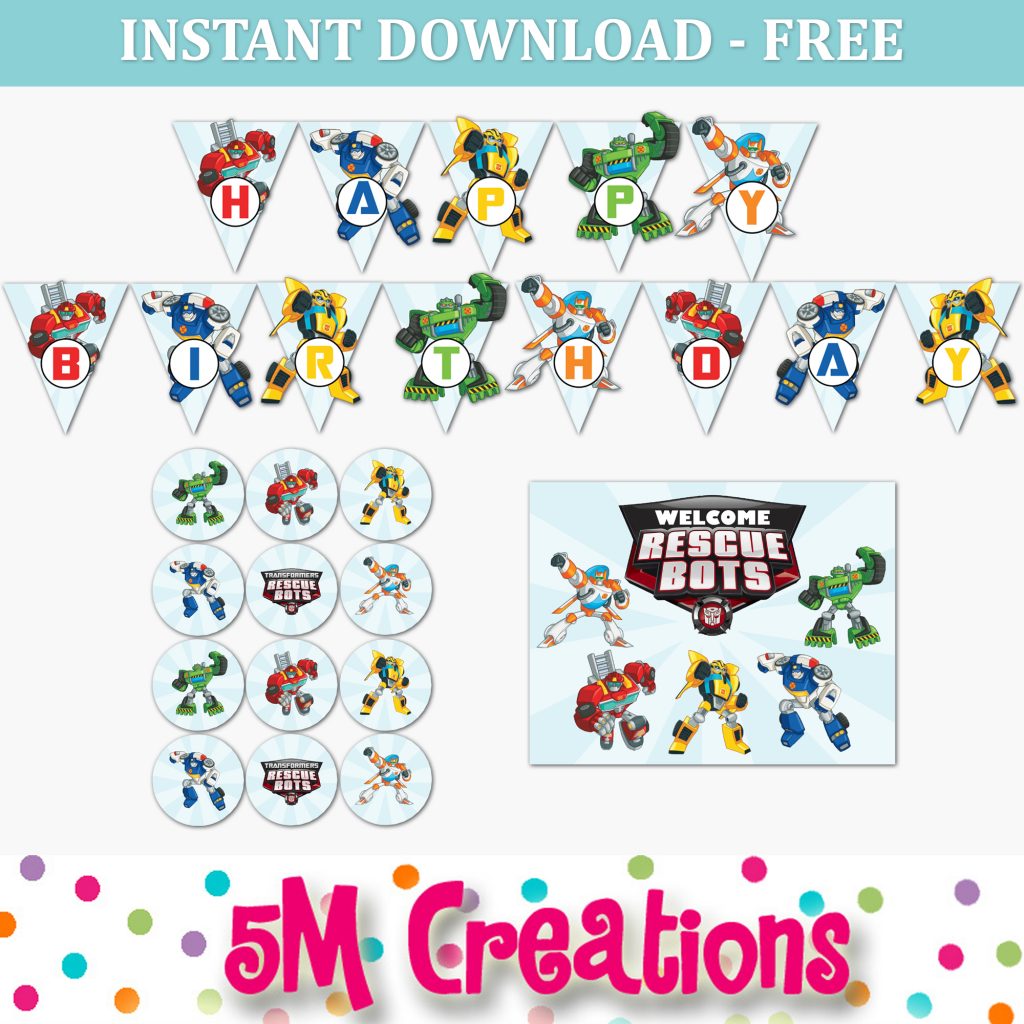 5M Creations February 14th, 2017
Posted In: Boy Birthday Party
Tags: Banner, birthday party, Boy Birthday, cupcake toppers, printable, printable decor, rescue bot