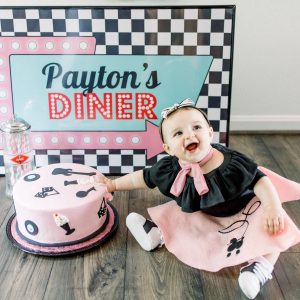 This sweet little one had a birthday during quarantine. While they didn't get to have a big party, her mom had the most adorable smash cake photo session. These are the cutest photos ever!!! That tiny little poodle skirt is ADORABLE! This is such a fun way to celebrate a big milestone birthday.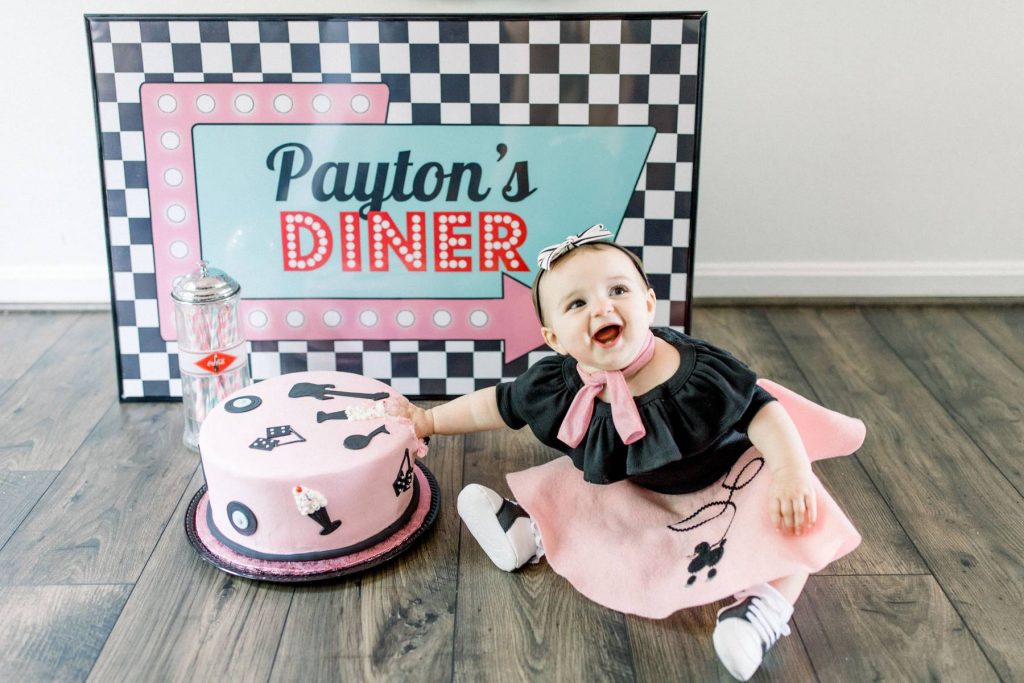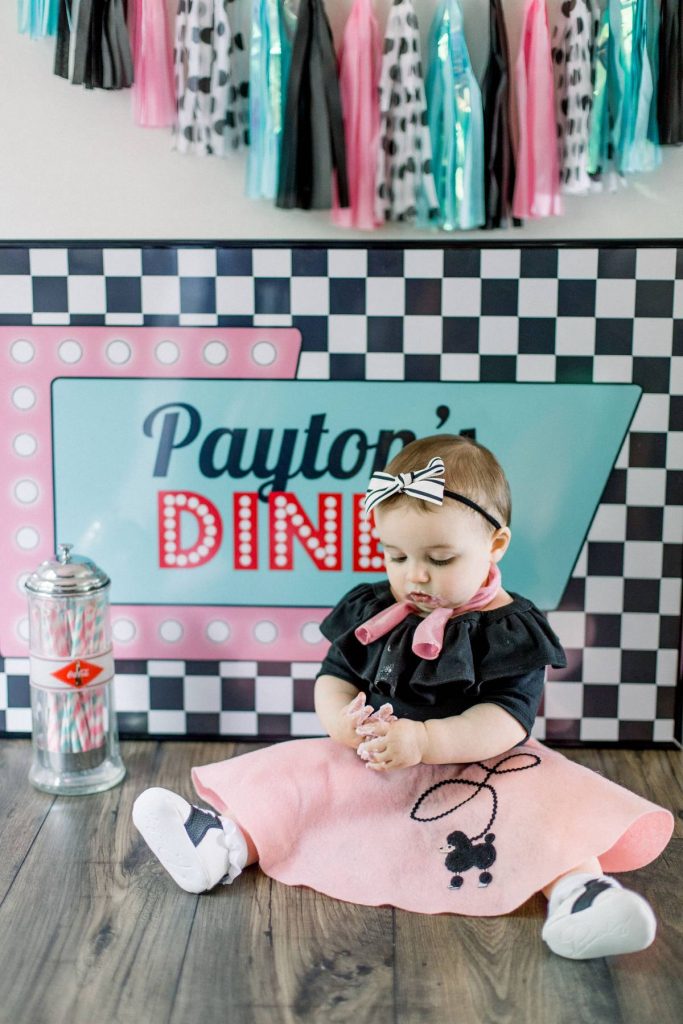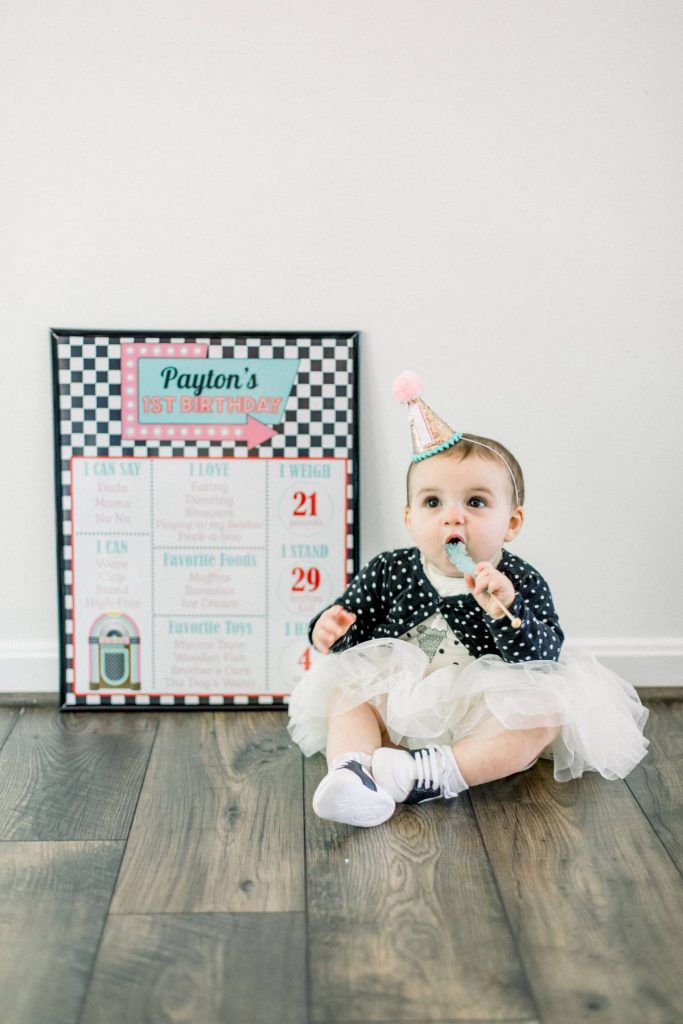 Photos courtesy of Sarah Logsdon
You can find the printable party sign HERE! I also have TONS of fun party photos using this theme on my blog HERE. Check check them out.
The custom one year stats poster is not yet available in my store. If you are interested please email me at fivemcreations@gmail.com.
5M Creations September 14th, 2020
Posted In: Uncategorized