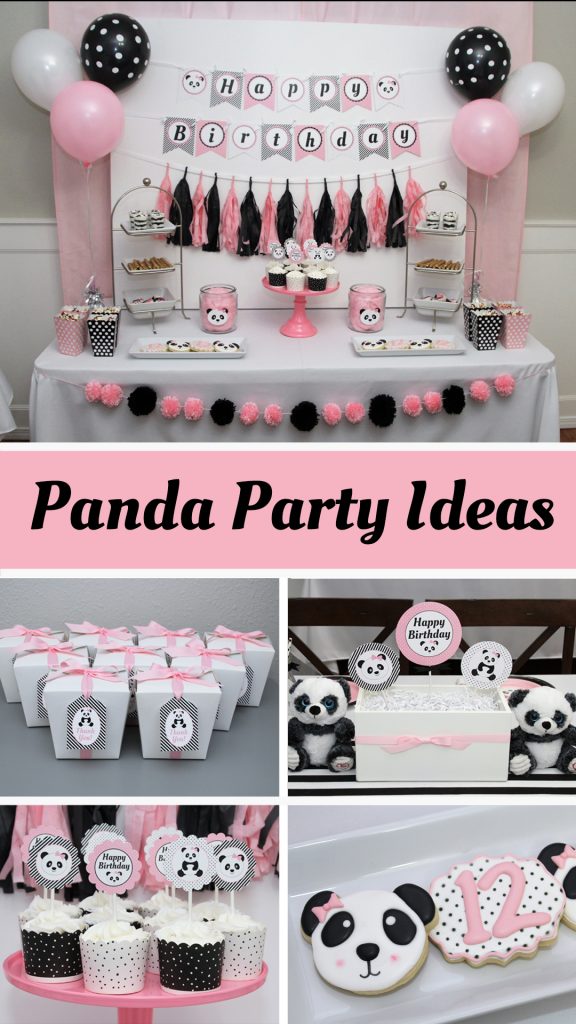 Pandas have been everywhere this last year. My tween daughter fell in love with them so we decided it was the perfect theme for her 12th birthday. I was all about embracing the little girl in her just a little bit longer. We went with classic black and white with a pink accent. We loved the overall look of this party.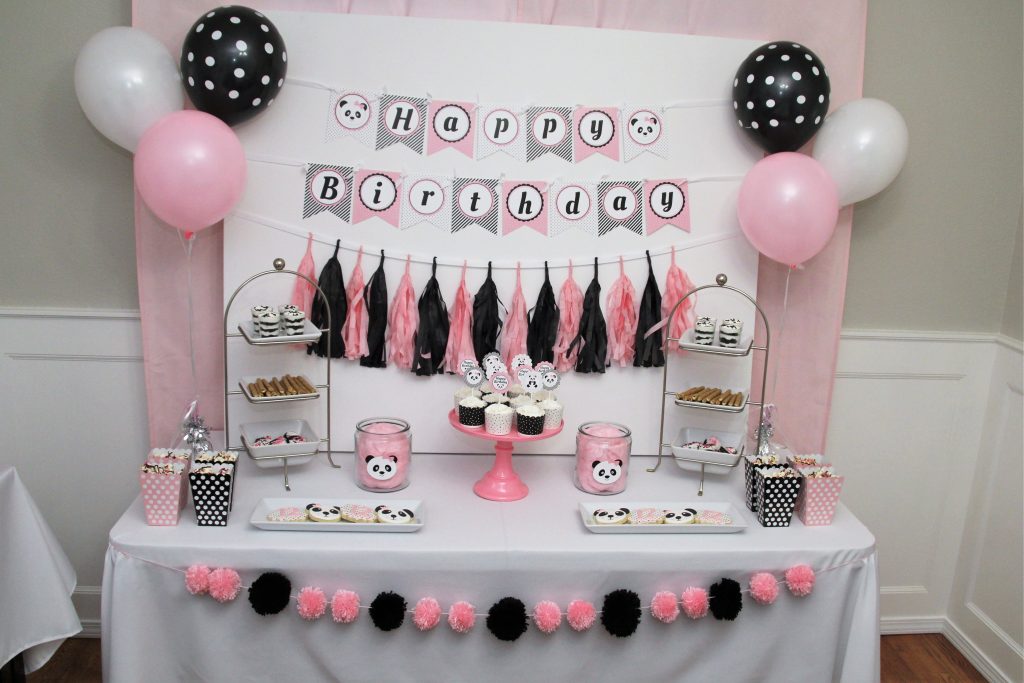 For our main table we wanted to create a dessert space full of panda or black and white inspired treats. We started with cupcakes. These cute black and white dot cupcake baking cups were perfect against the pink cake stand. They were made extra cute topped off with my printable panda cupcake toppers.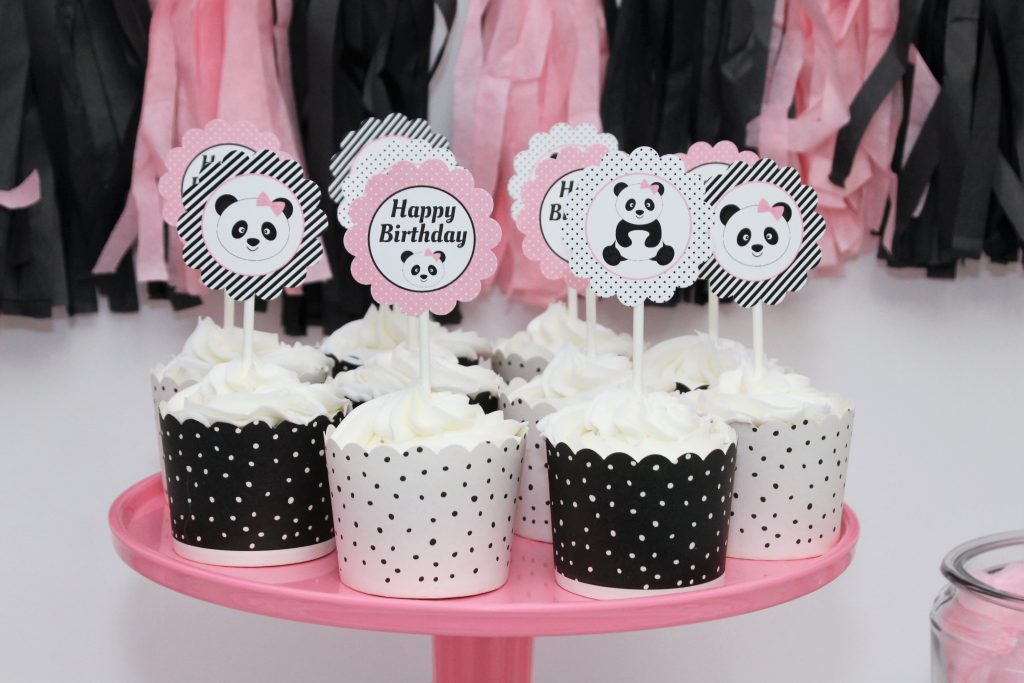 We had lots of mini desserts for the girls to snack on throughout the evening. I used 2 tiered trays to frame my table.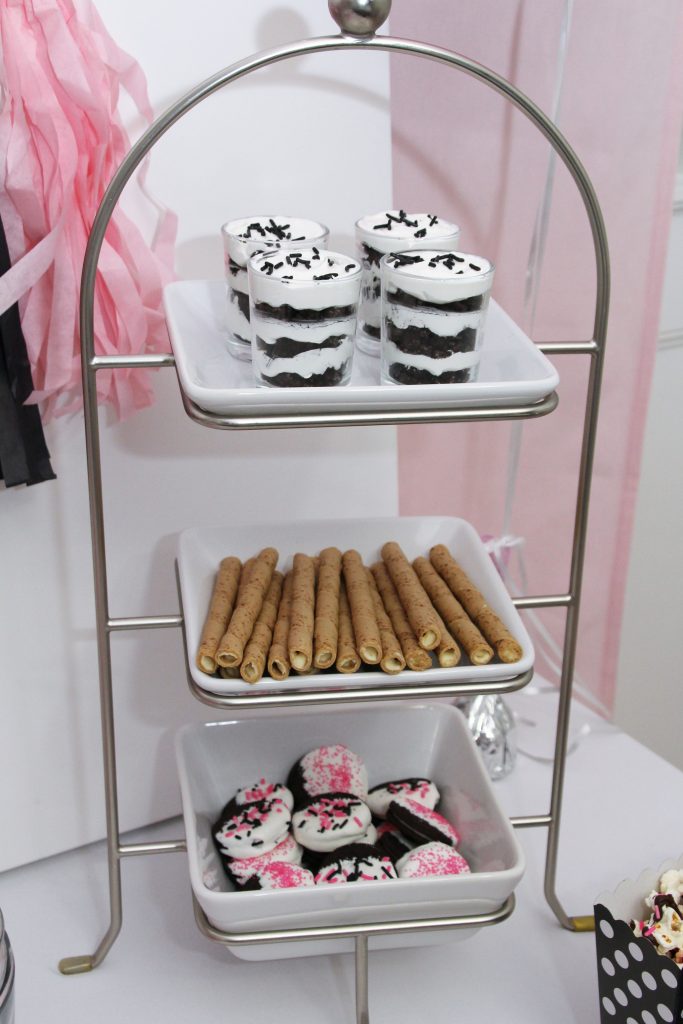 Oreo parfaits were the biggest hit. The girls LOVED these. They were made from crushed oreo cookies and cool whip layered in small glasses. We had several food allergies, including dairy and gluten. I was able to customize these parfaits by using gluten free cookies or coconut milk cool whip for those who needed it.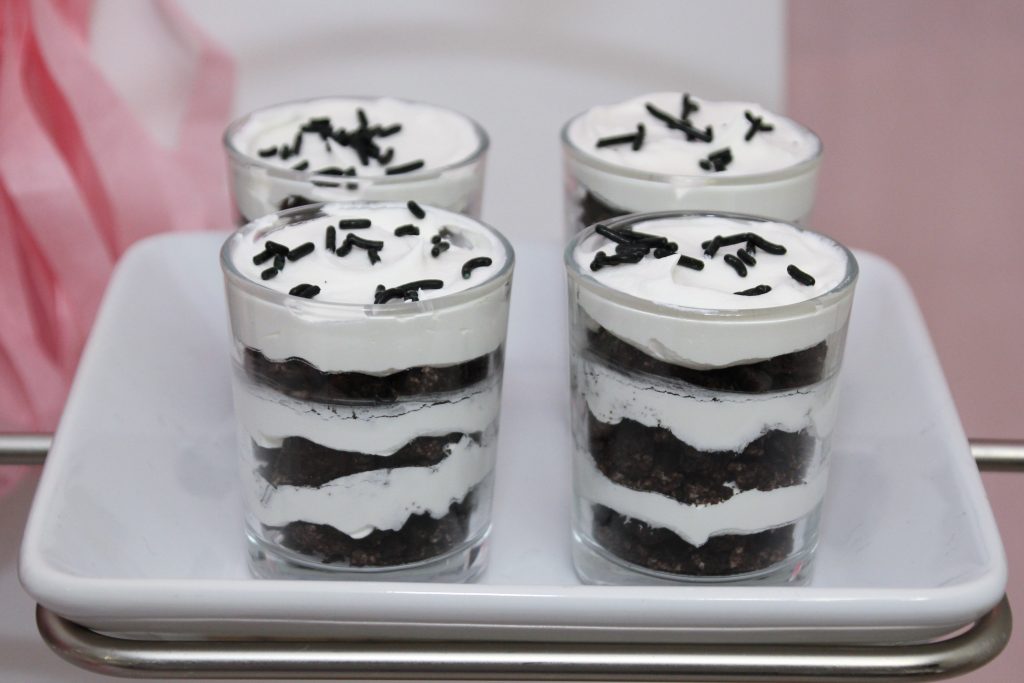 Wafer cookies were used for our Panda bamboo. The girls thought this was hysterical.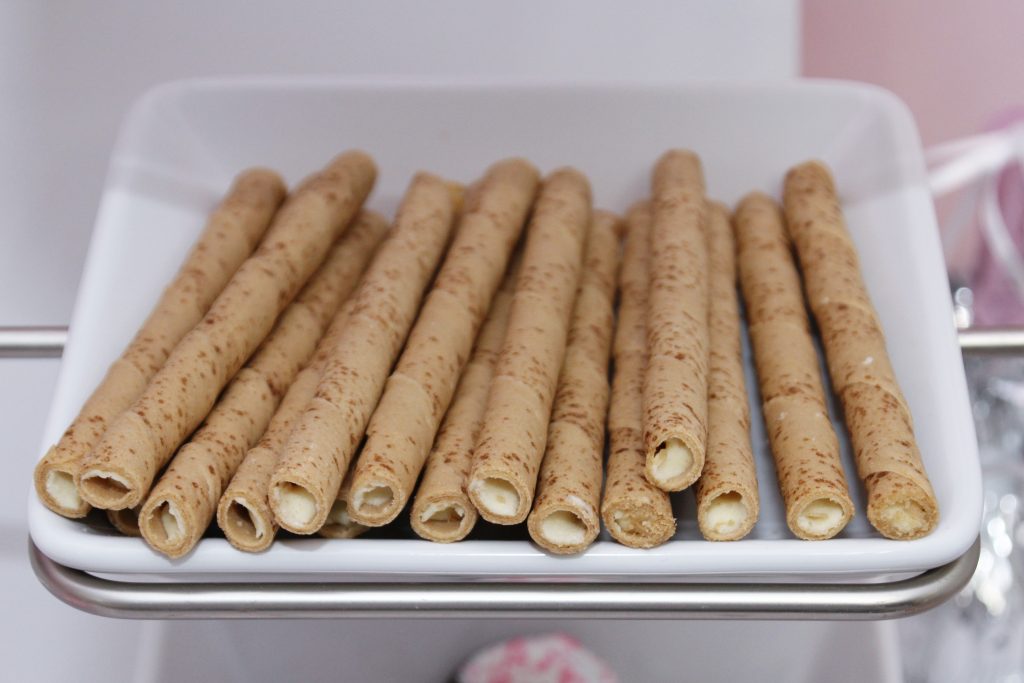 A party favorite in my house is dipped oreos. Yep we love oreos in any shape. These are great for any theme. All you have to do is change out the sprinkles to match your party colors. Again I did some of these with gluten free oreos for our guests who needed them.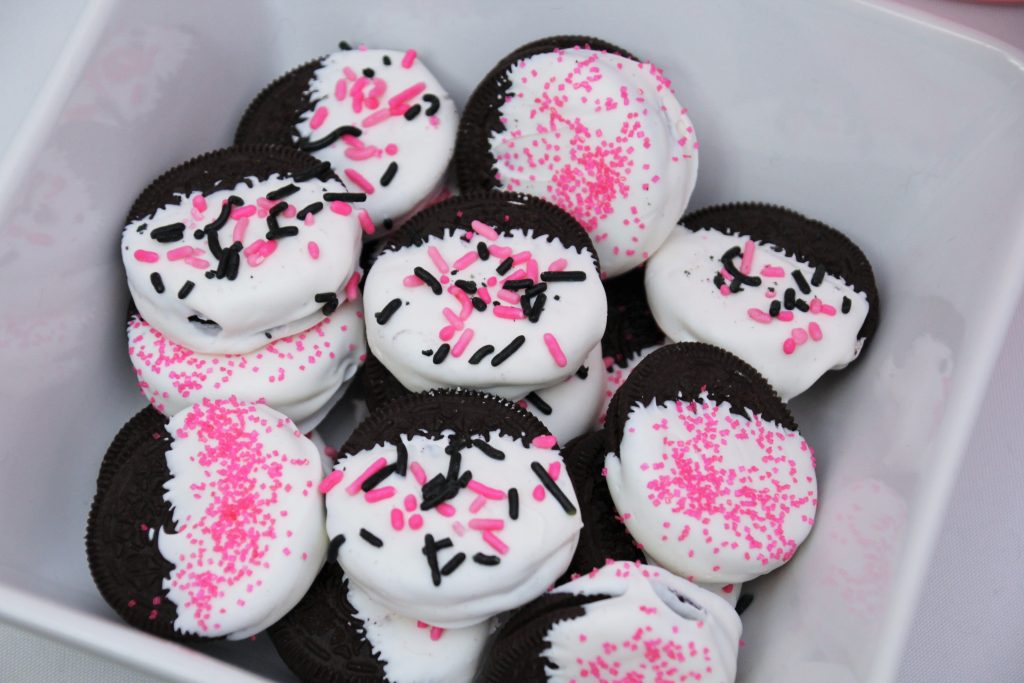 Panda Popcorn was perfect for watching a movie later in the evening. I drizzled chocolate and candy melts with sprinkles on popcorn for a sweet and salty treat.
A jar of pink cotton candy added another touch of pink to the table and a little bear fluff.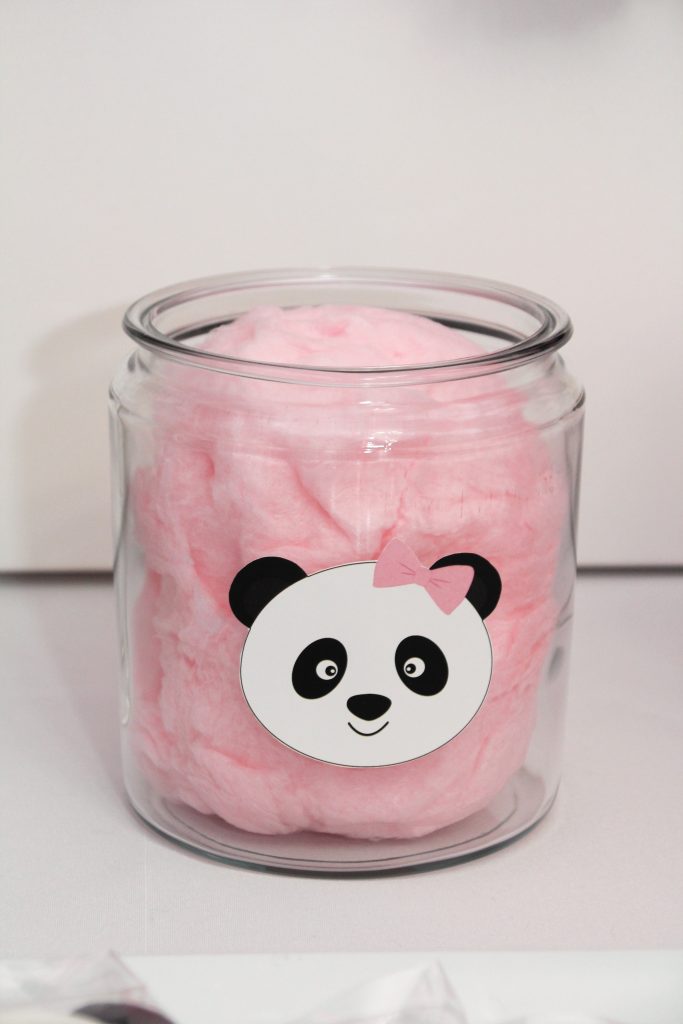 These gorgeous sugar cookies by Swirls of Sugar were created to match my printable party decor. They were delicious too. I packaged these up for the girls to take home as a favor. 

We did not have a lack of sweet treats. I love tables like this because everyone can find something they enjoy. Or maybe 6 somethings!
The main focal point on the table was this printable panda happy birthday banner from my decoration package. I love the mix of the black and white patterns with the girly touches of scallops and pink. The tassel garland was a great accent to set off the banner. I love the look of layering multiple textures.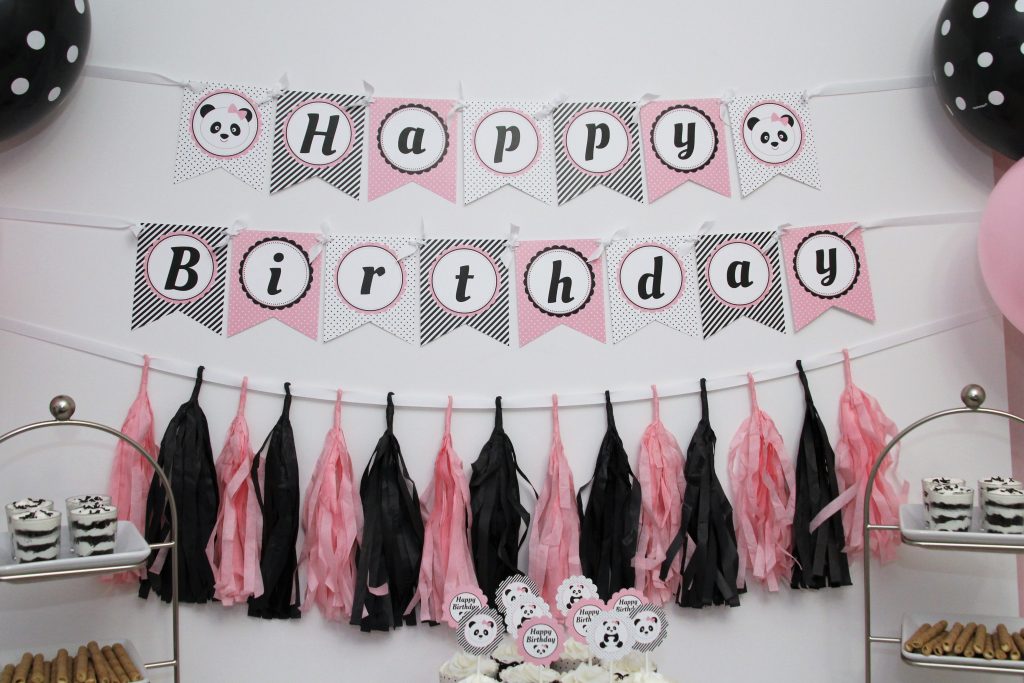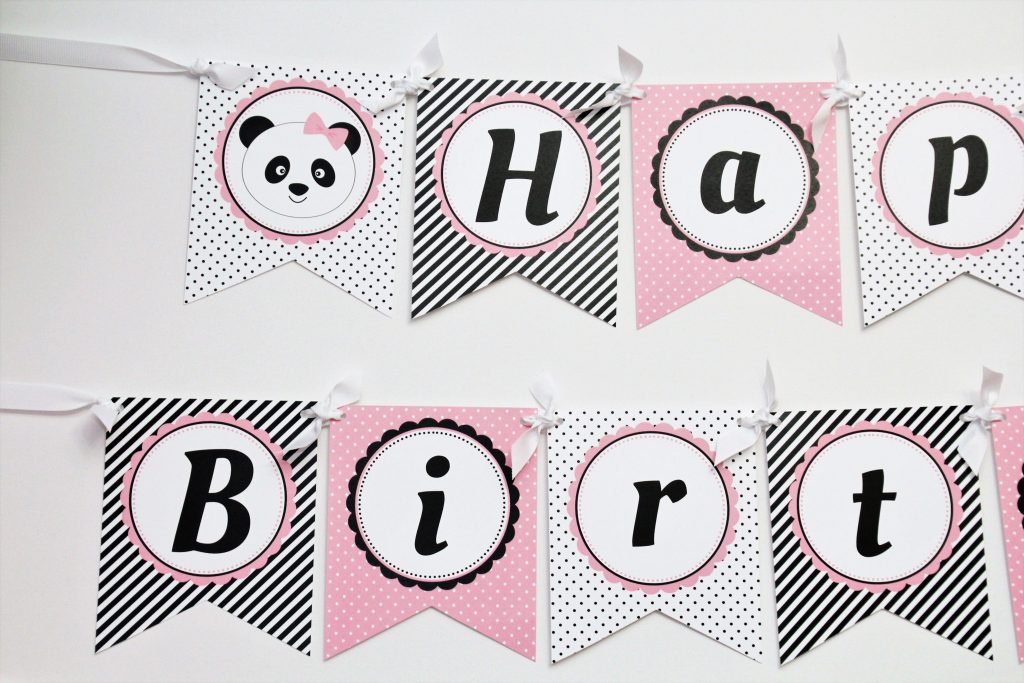 My last texture on the table was this fun yarn pom garland. Every bear party needs to have a little fluff. Pandas are soft and fuzzy afterall. I created 2 sizes of poms with yarn in pink and black and strung them on yarn to hang on the front of the table. A tutorial will be coming soon.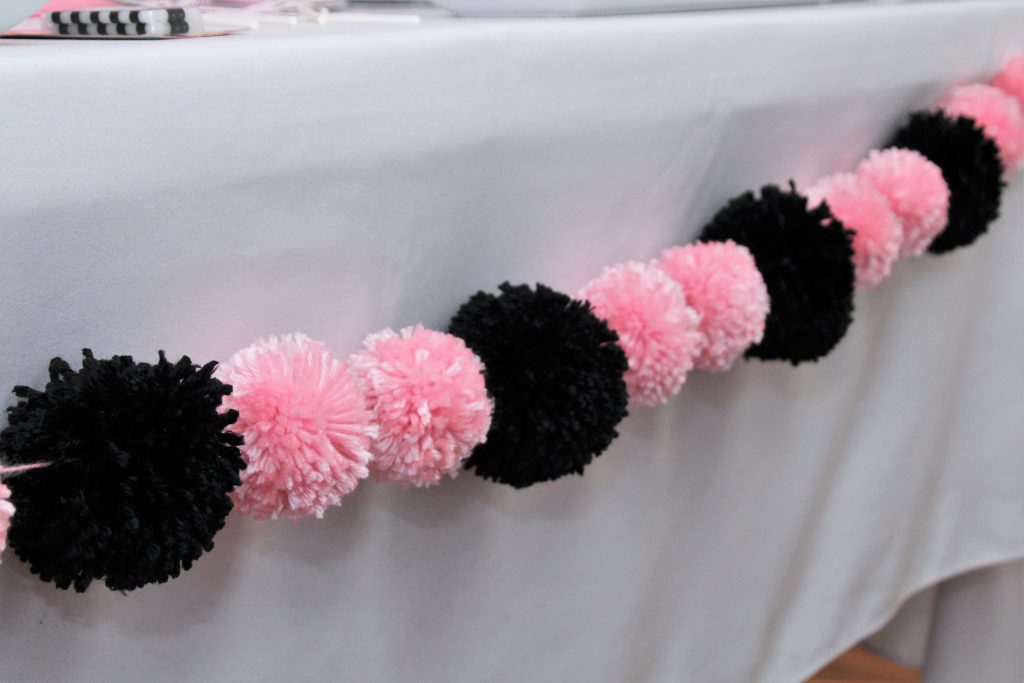 Since these girls are right in between the stage of kid and teen I wanted to create a beautiful mature table for them. The black and white striped table runner set off the table. Using bouquets of pink roses glammed it up a bit.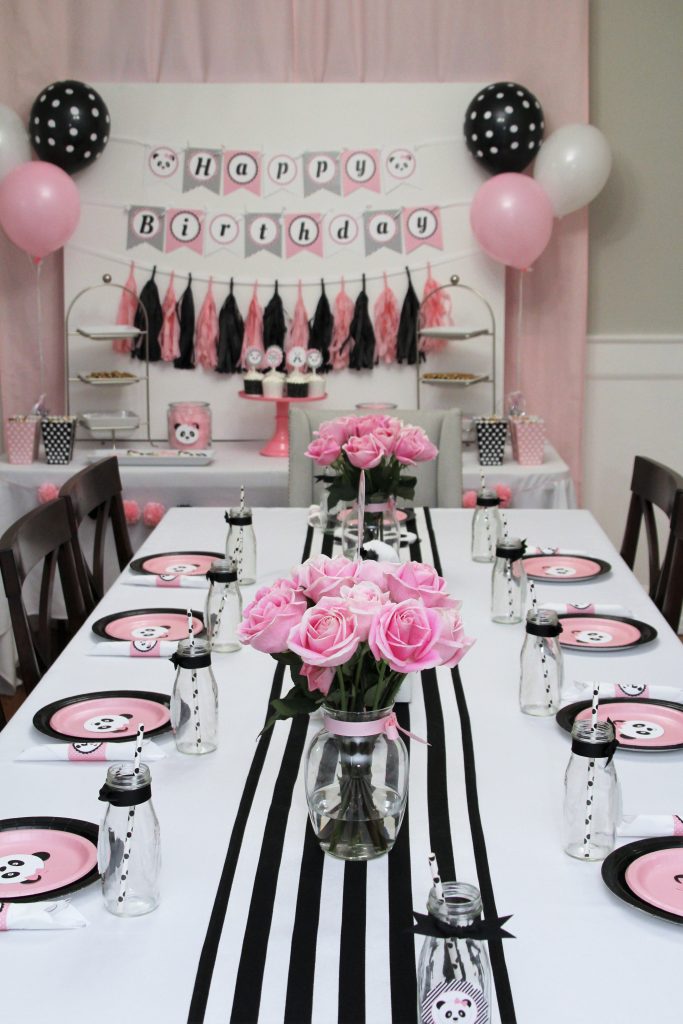 For the place setting I layered pink and black plates to mimic our colors. The top plate has a printable panda head cut out and attached to it. The girls only ate their dry snacks on this so there was no concern of messy food contact on the ink. They used the bottom plate for dinner. Napkins were dressed up with a simple napkin wrap and milk bottles (starbucks bottles recycled) were made fancy with cupcake toppers, a sweet black ribbon, and dot paper straw.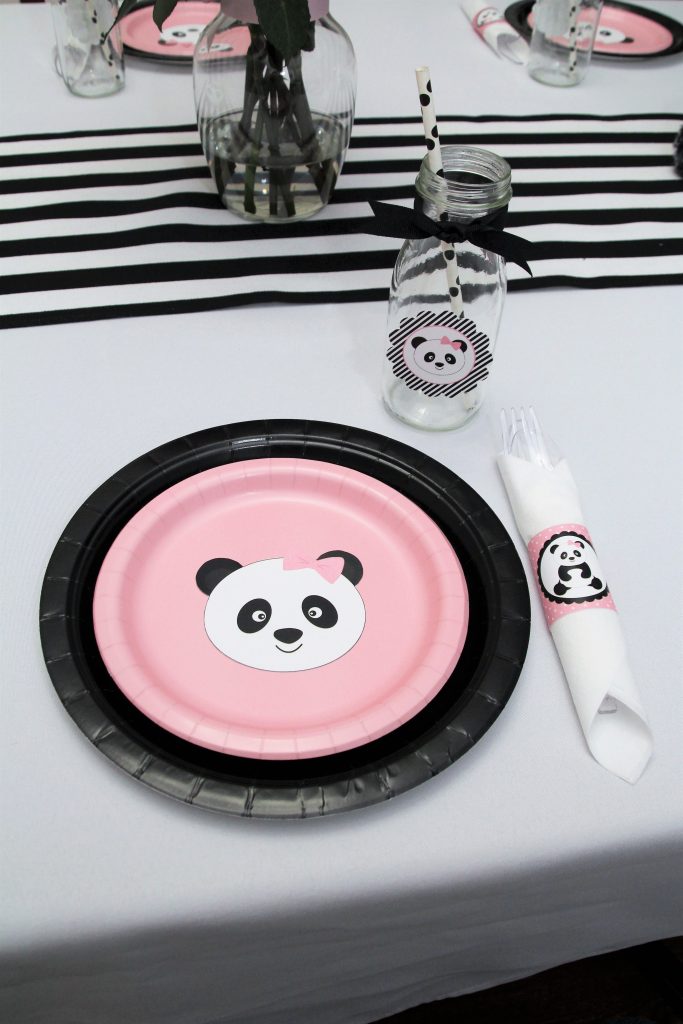 The center of the table featured my printable panda centerpiece set. I made it double sided so guests all the way around could enjoy it. We added a few plush panda friends for extra cuteness.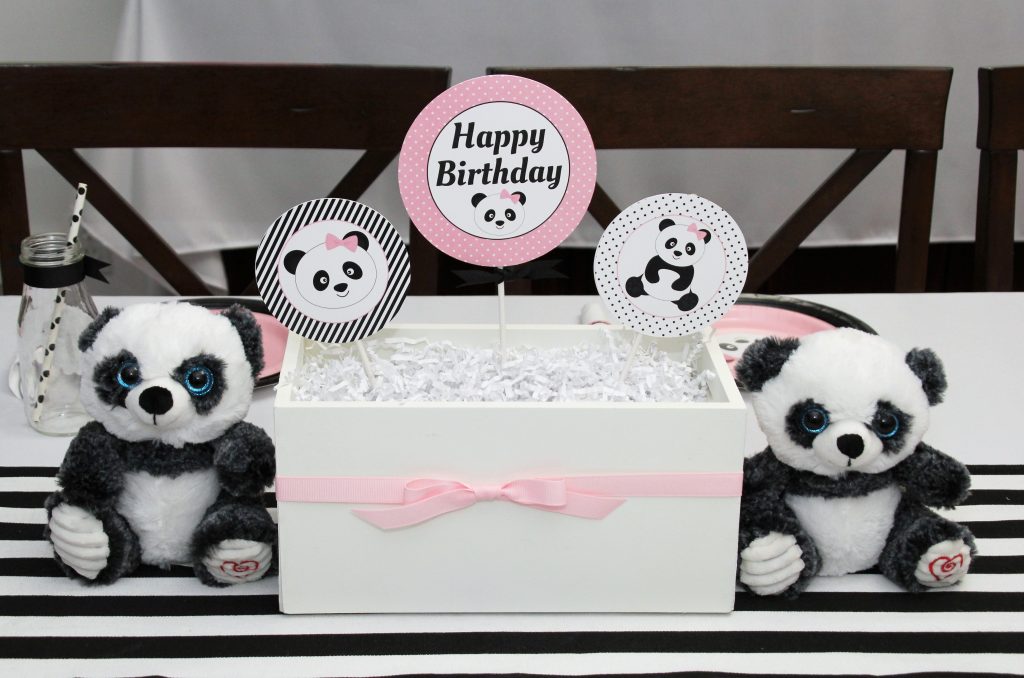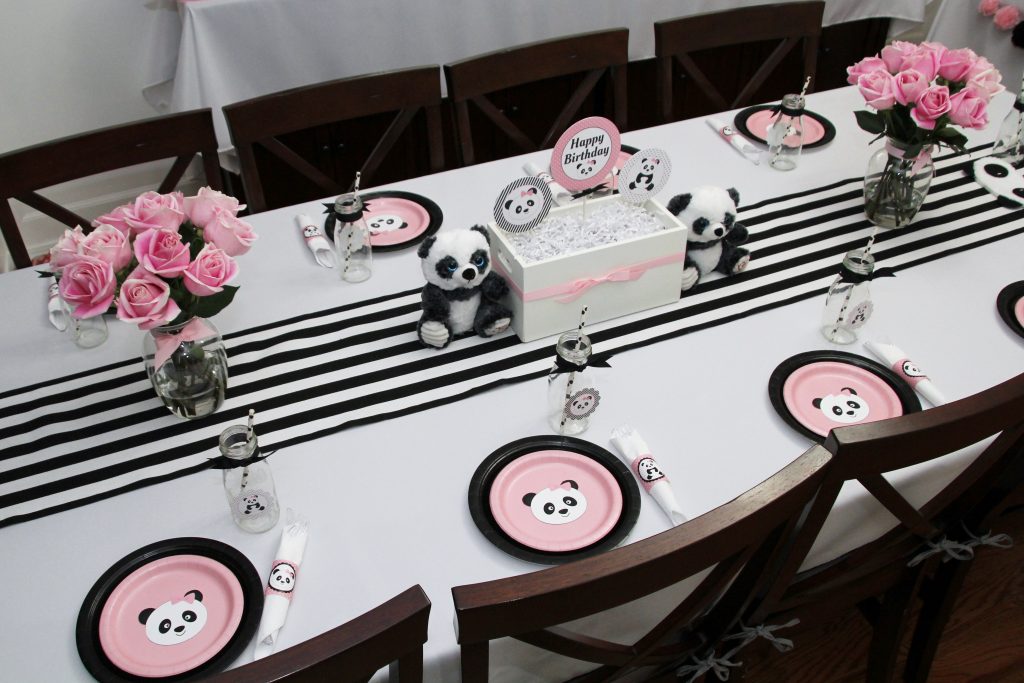 The food table didn't need a ton of decorations, but it was quickly dressed up with paper fans and tissue poms. It pulled the party colors throughout the whole space. This simple touch made a big impact.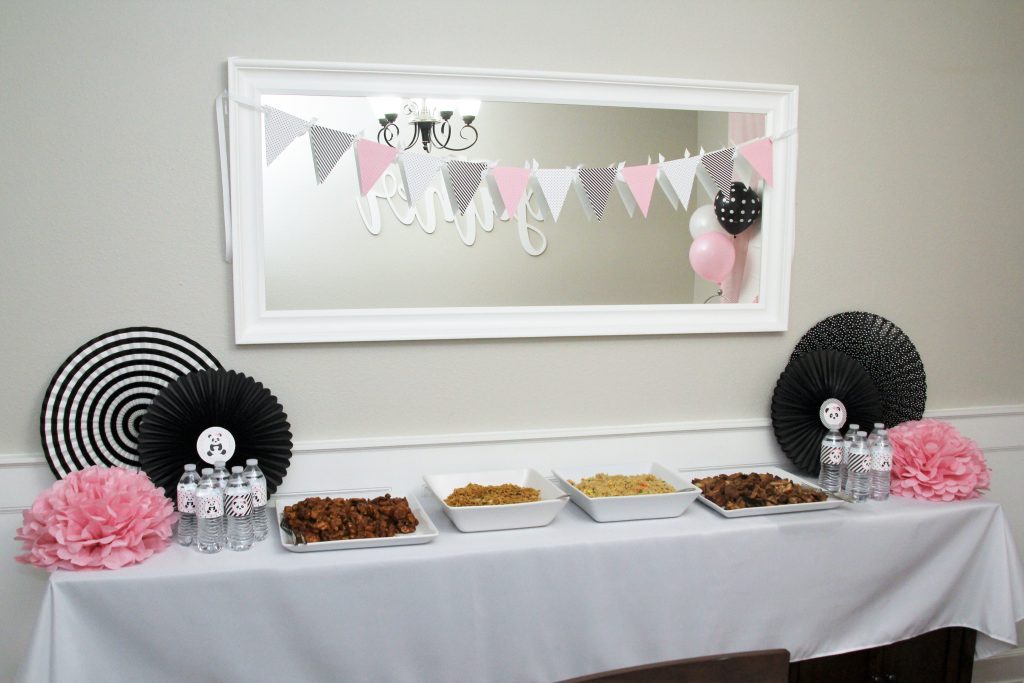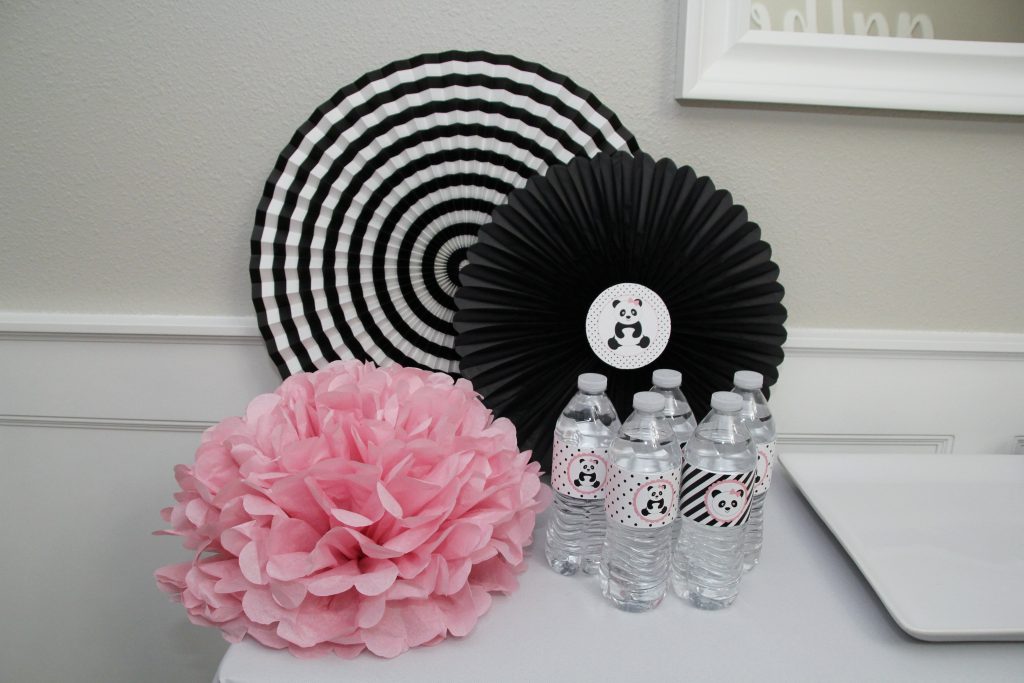 Printable water bottle labels dressed up a typically plain item. The girls could grab them as needed during the party.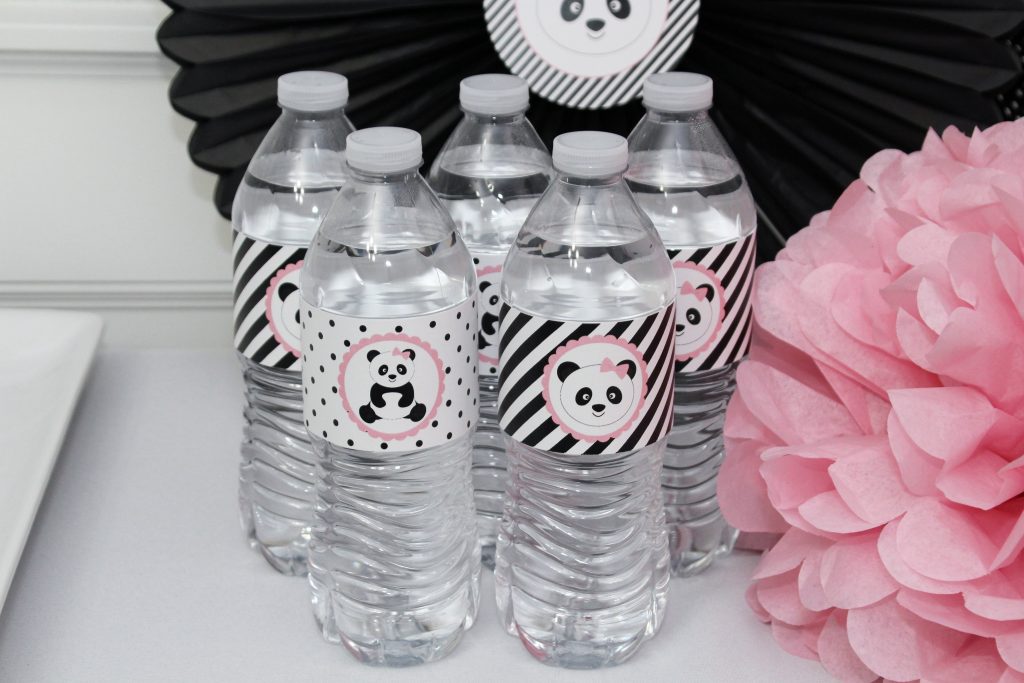 I added a sweet pennant banner in matching patterns to the mirror in the room.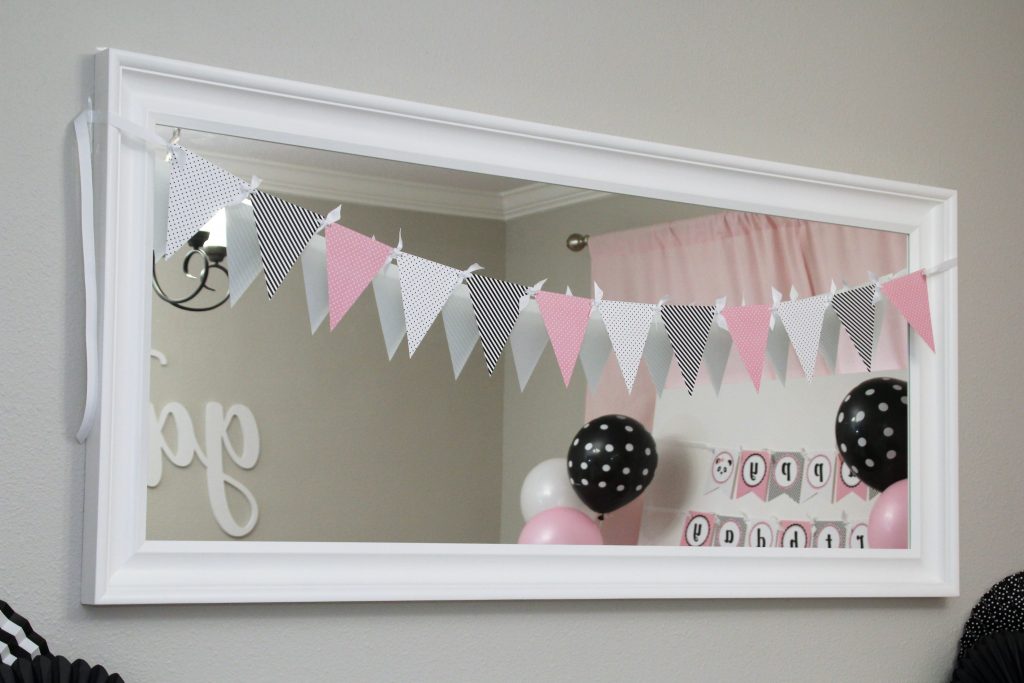 We enjoyed "Panda" Express chinese food for dinner. It was a yummy treat and a fun nod to the theme. This is one of my daughter's favorite dinners.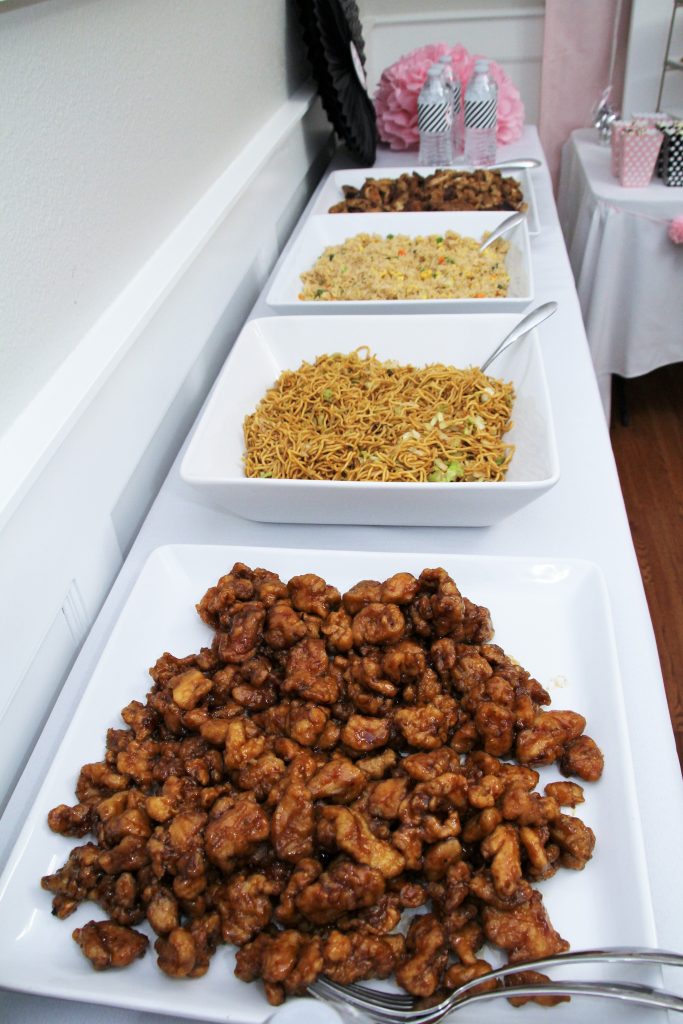 A favor bar was set up near the party space with lots of panda items. Born in China was shown later in the evening.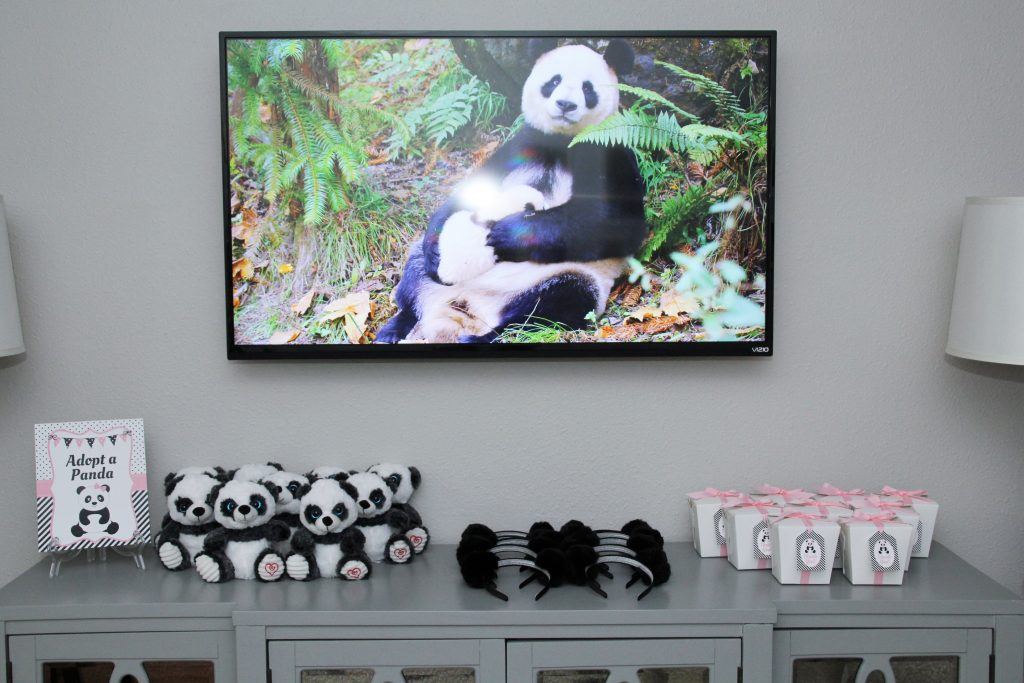 Each girl went home with a sweet plush panda.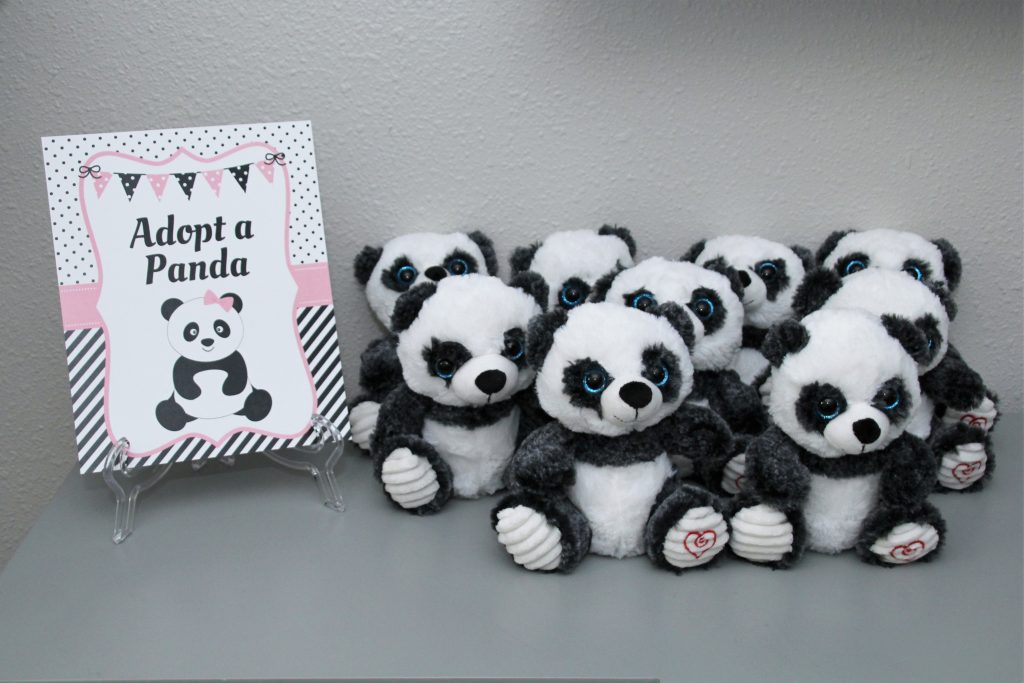 Everyone wore panda ears during the party. These were made with basic black headbands and fuzzy poms from the craft store. 
Chinese take out boxes were filled with fortune cookies as a take home favor. Sweet panda thank you tags and a pink ribbon completed the look.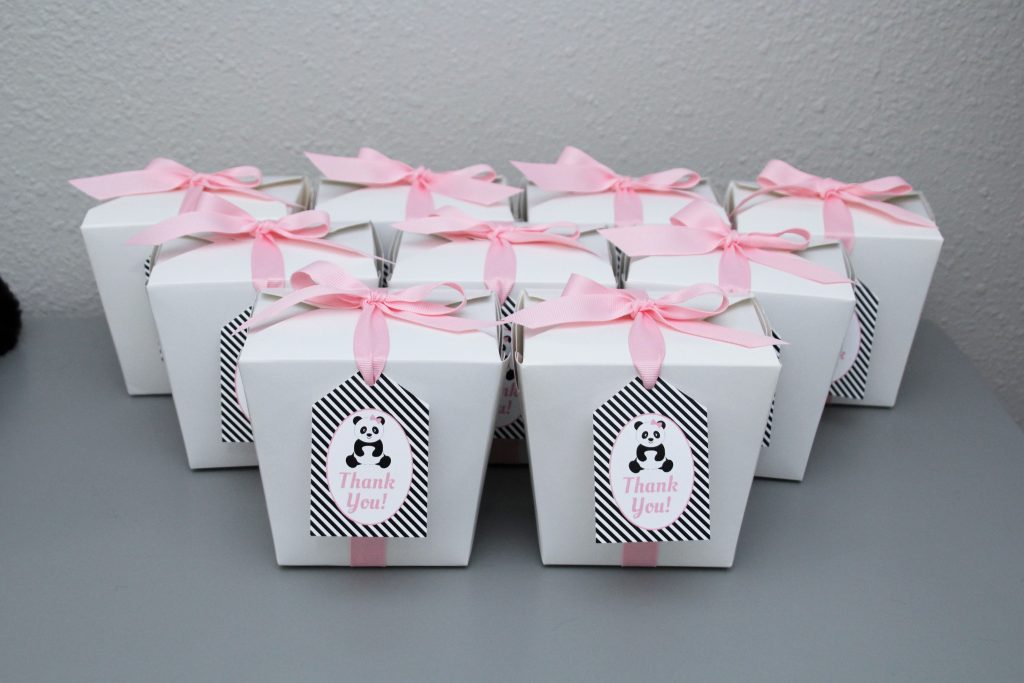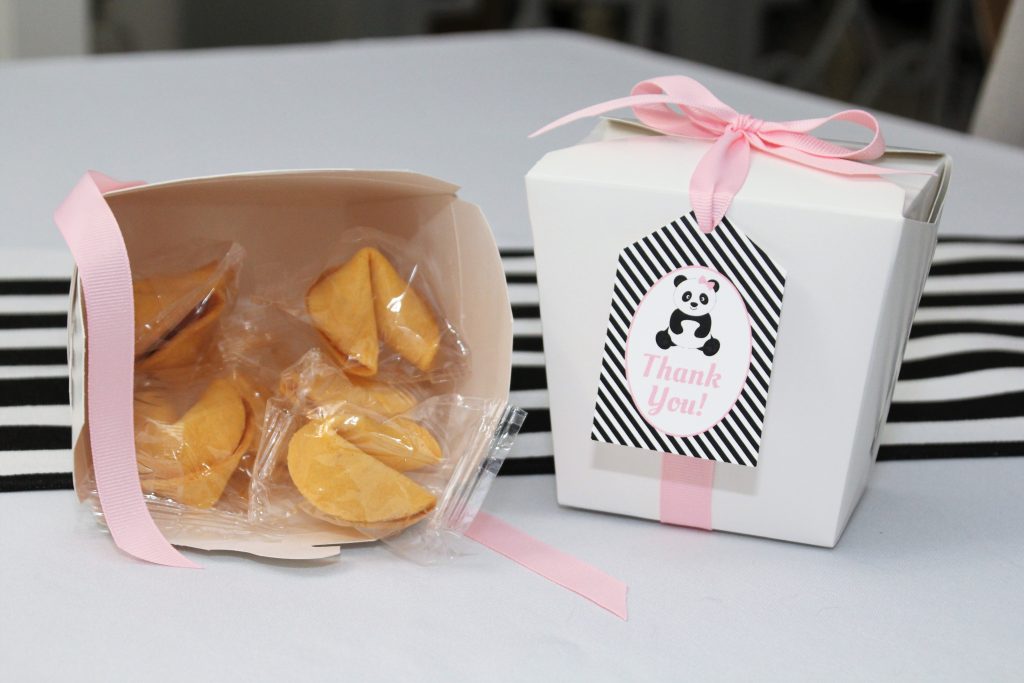 We asked all the guests to come in black, white, and/or pink. It was fun to coordinate!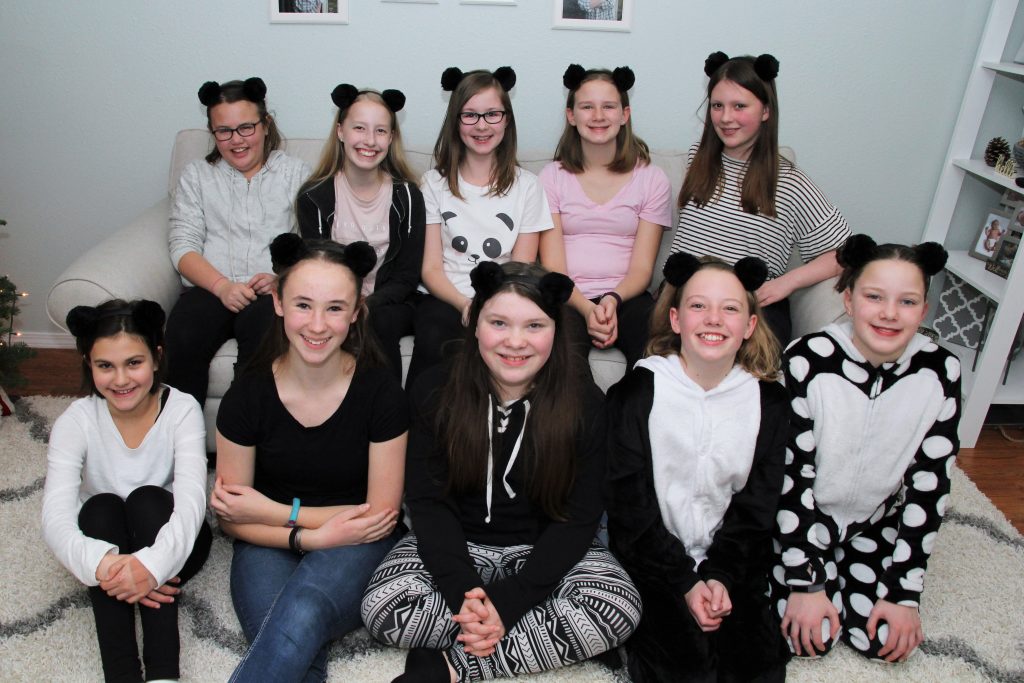 Our last activity of the evening was a competition to see who could get the most marshmallows into a take out box using chopsticks and only one hand. We did it in teams and then eliminated people until we got down to one team and them finally 1 winner. They girls had a blast doing this. So many giggles were involved.

Happy birthday to my sweet girl! It was such a fun party!
You can find the printable decor and invitation in my shop.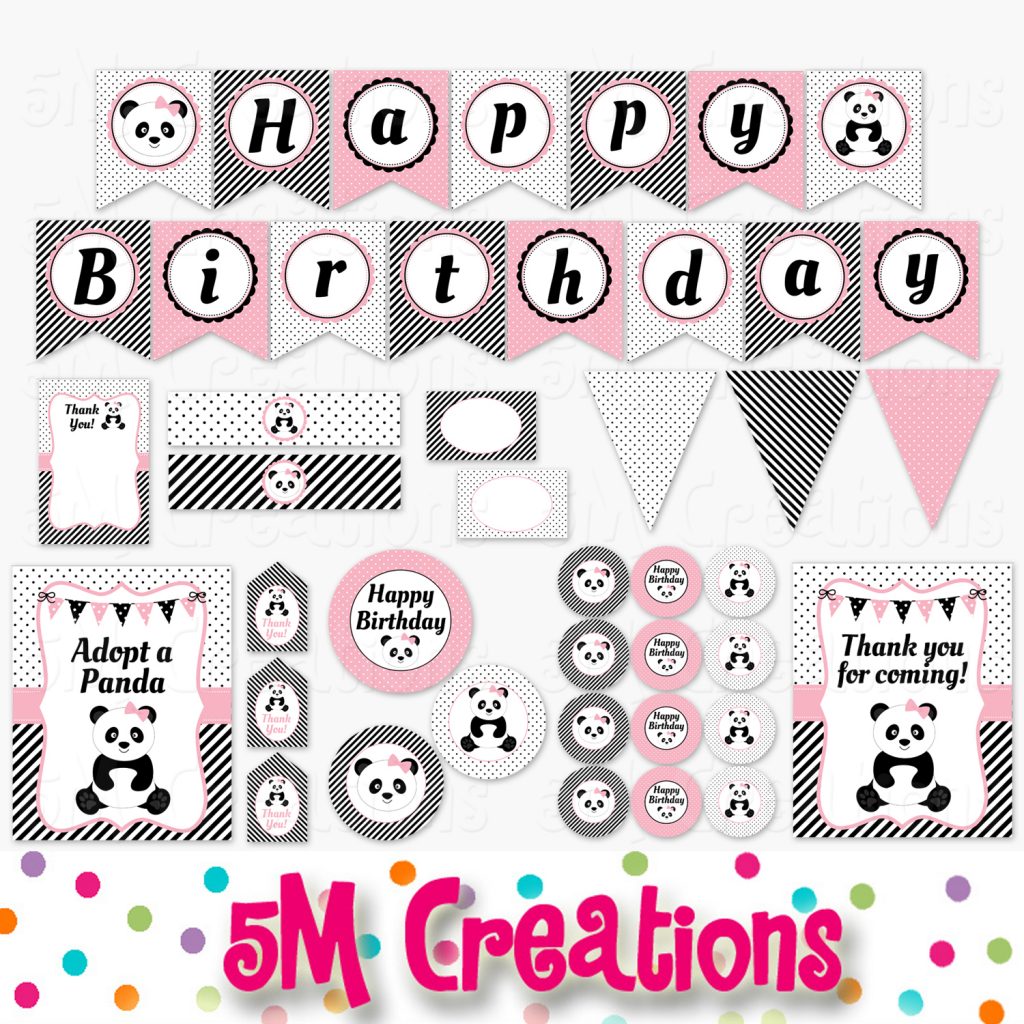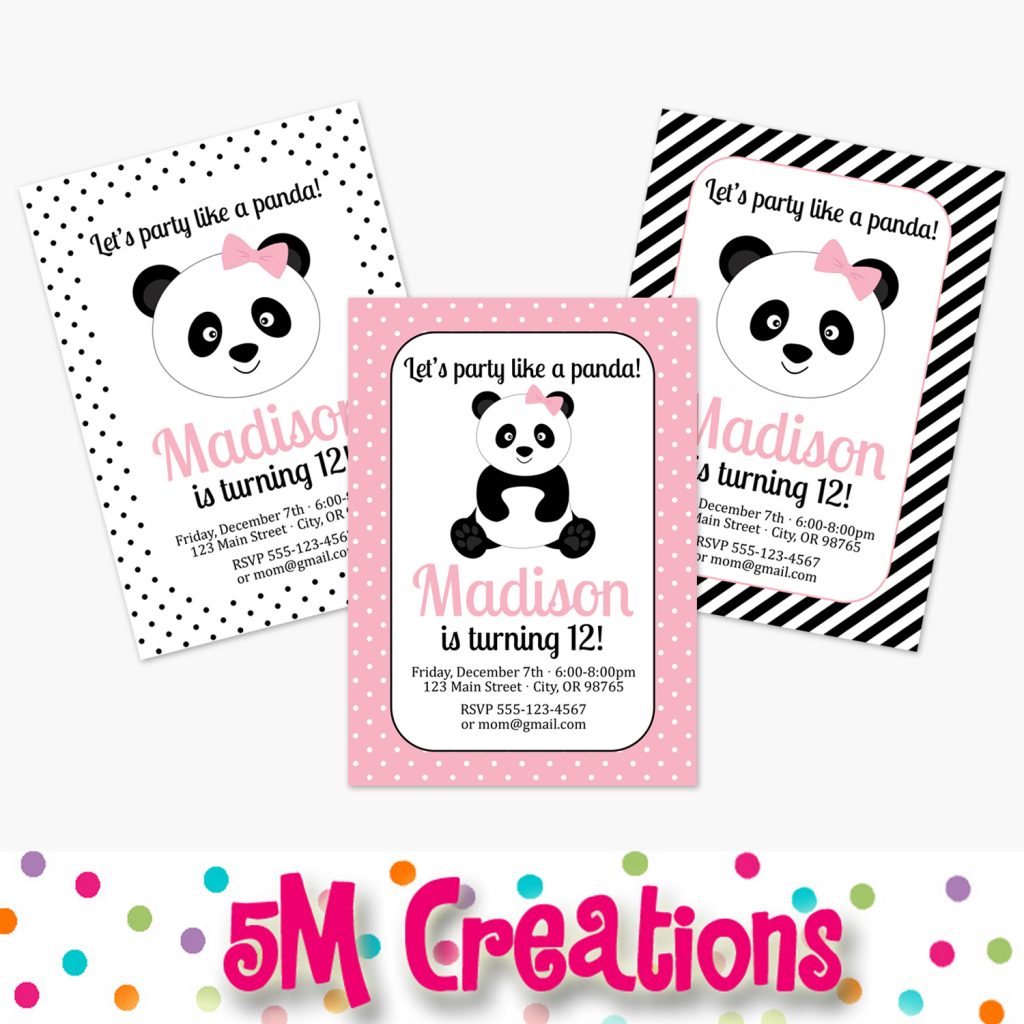 5M Creations January 15th, 2019
Posted In: Girl Birthday Party
Tags: birthday banner, cupcake toppers, girl party, panda, sugar cookies