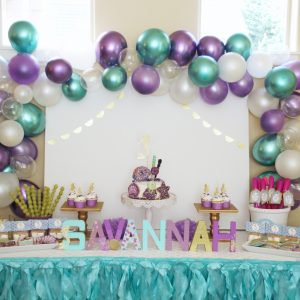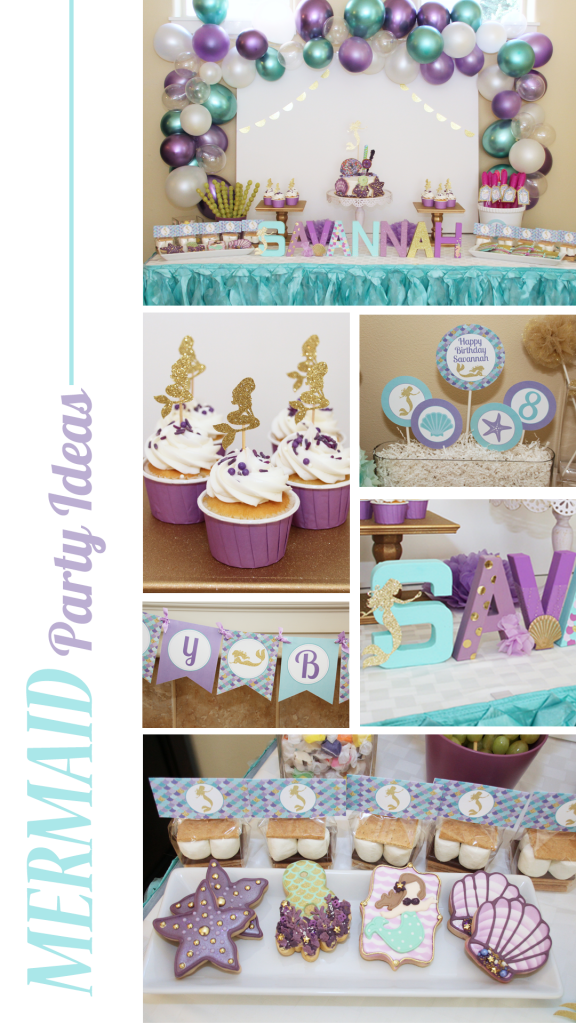 This customer mermaid party has all the whimsical touches a mermaid party should. The flowy table skirt gives you the feeling that you are floating under water. A beautiful balloon garland arch frames the table making a huge statement in the room while giving the feel of bubble floating.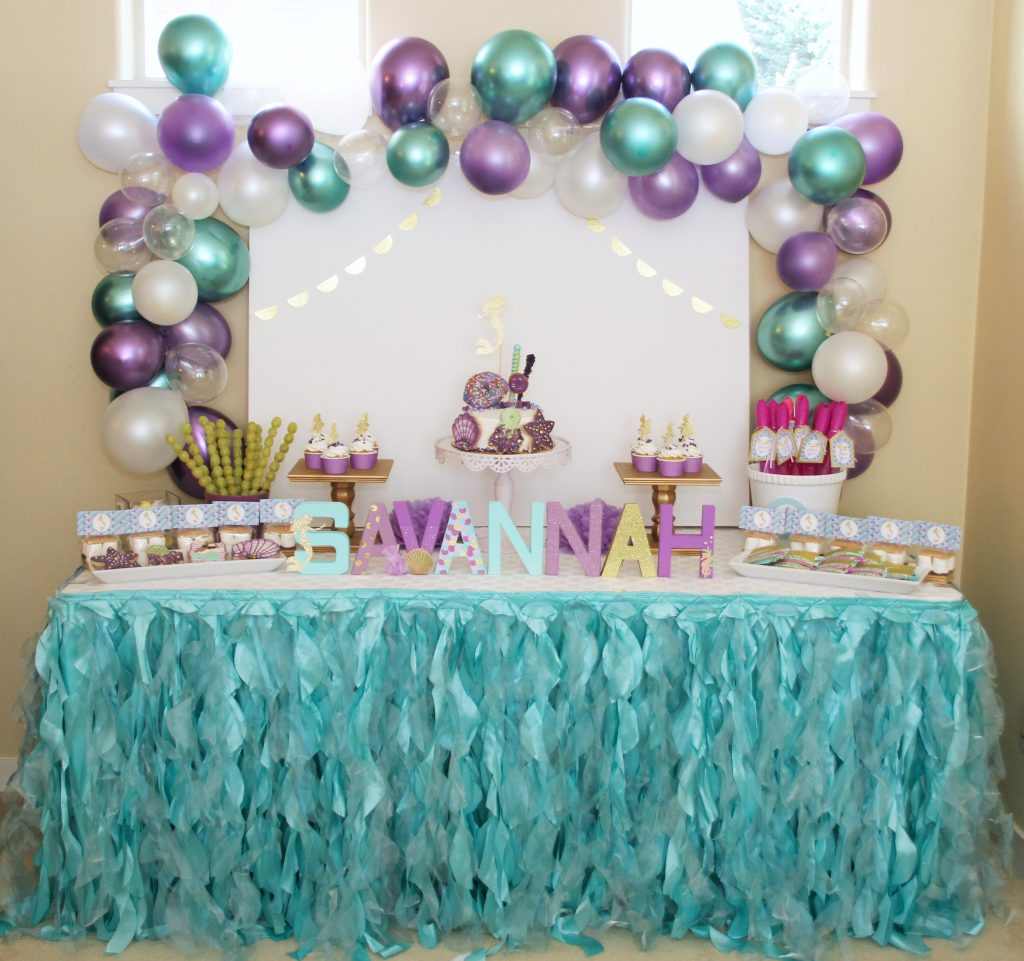 I love personalizing a party with the child's name. These DIY hand decoracted paper mache name letters take personalization to a new level. Each letter is unique with tons of texture and sparkle.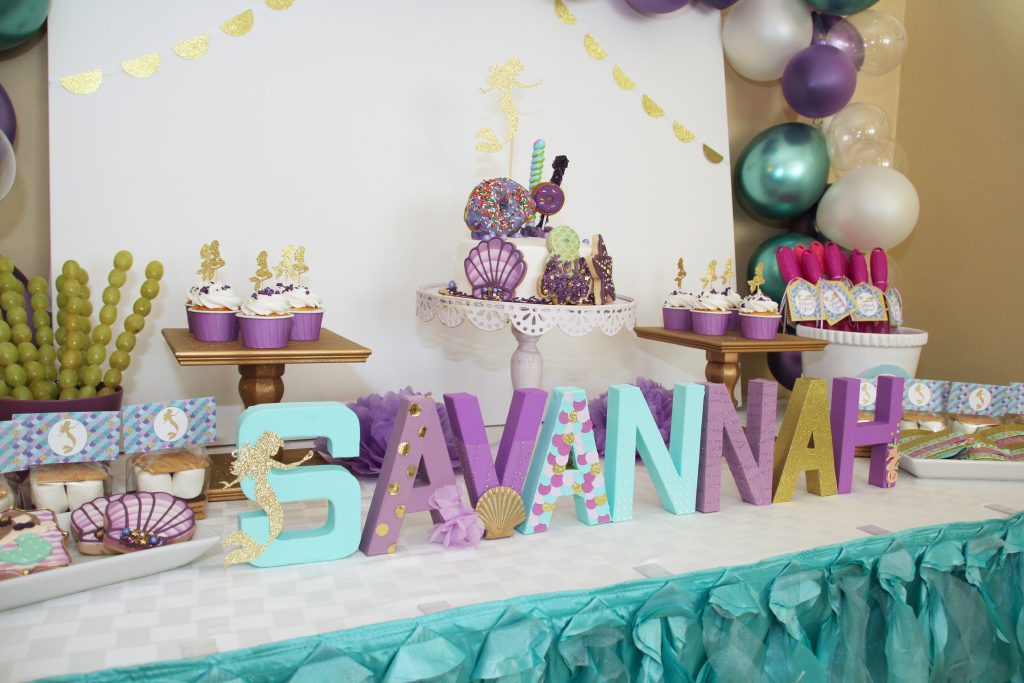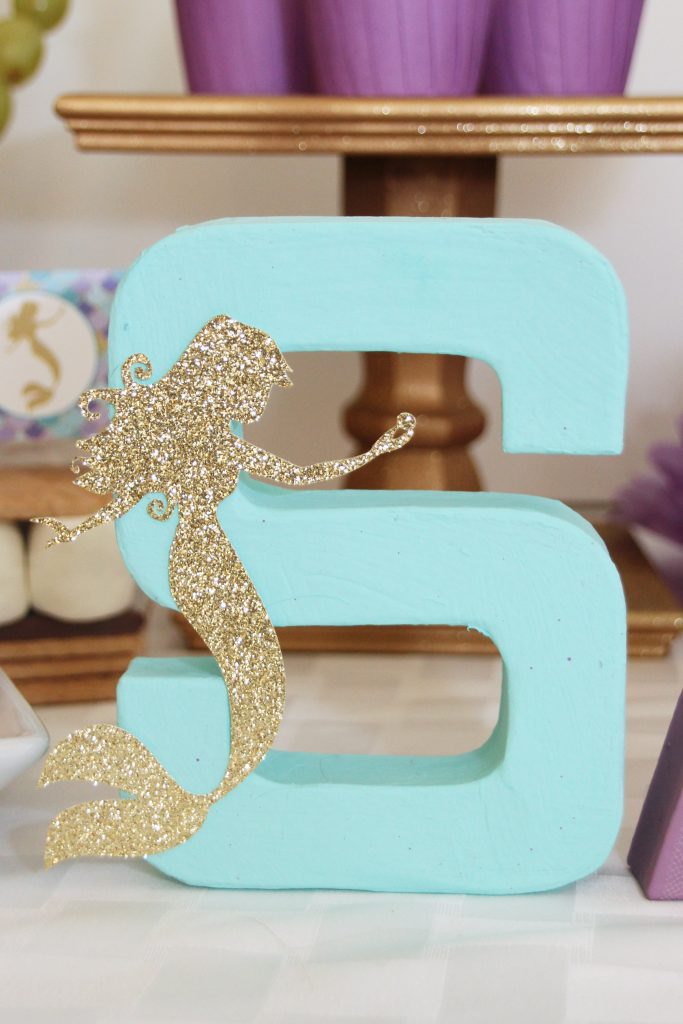 The party table held tons of under the sea mermaid inspired treats like these gorgeous sugar cookies by Swirls of Sugar. You can also see cute s'mores party favors featuring my printable treat bag toppers.
The attention to detail in these cookies is amazing. They are each a yummy piece of art.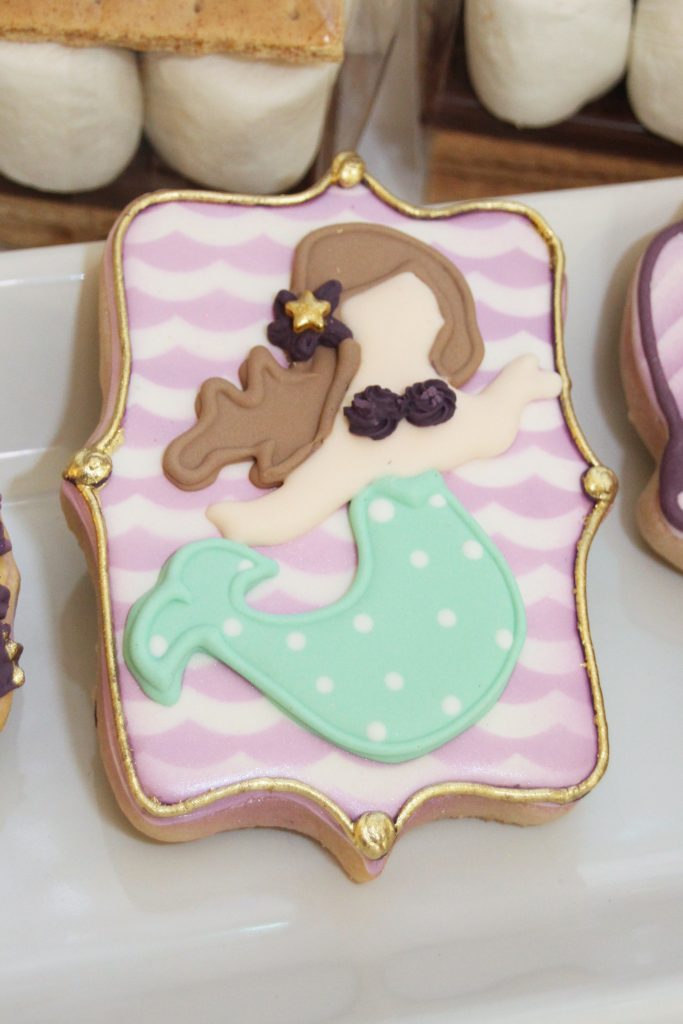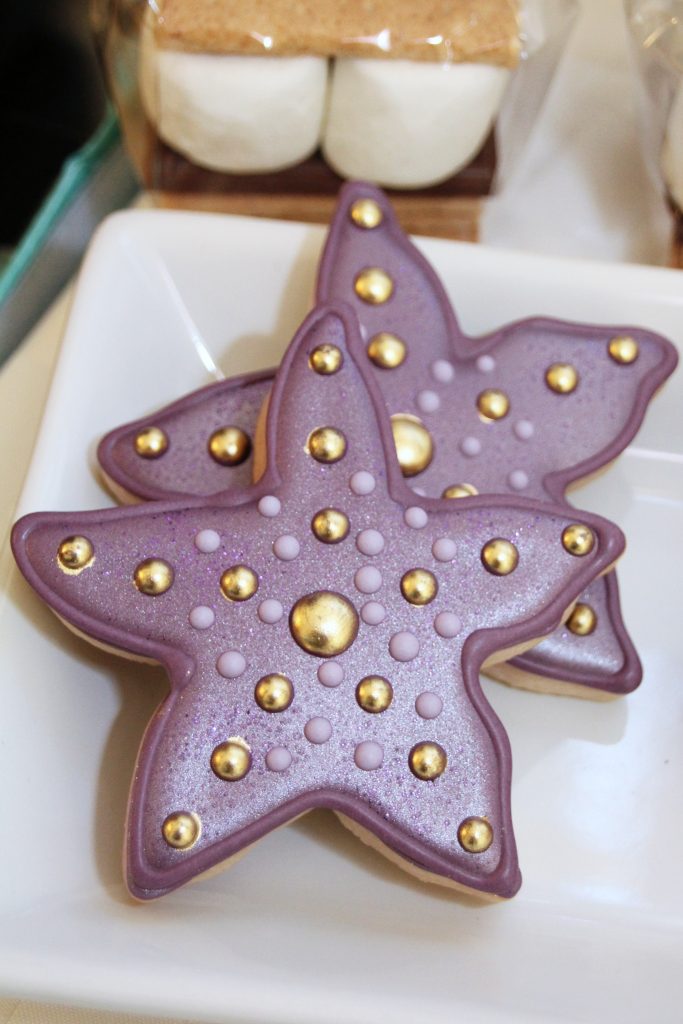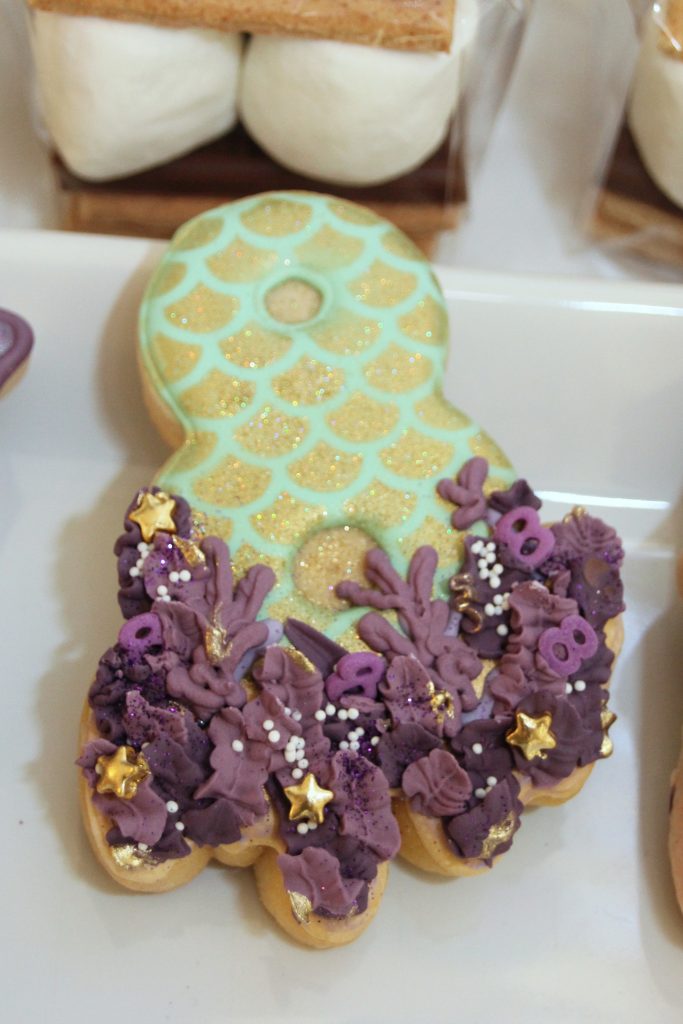 Cute hair ties made with mermaid ribbon were a fun take home for the party guests. 
Here is a closer look at the adorable s'mores party favor.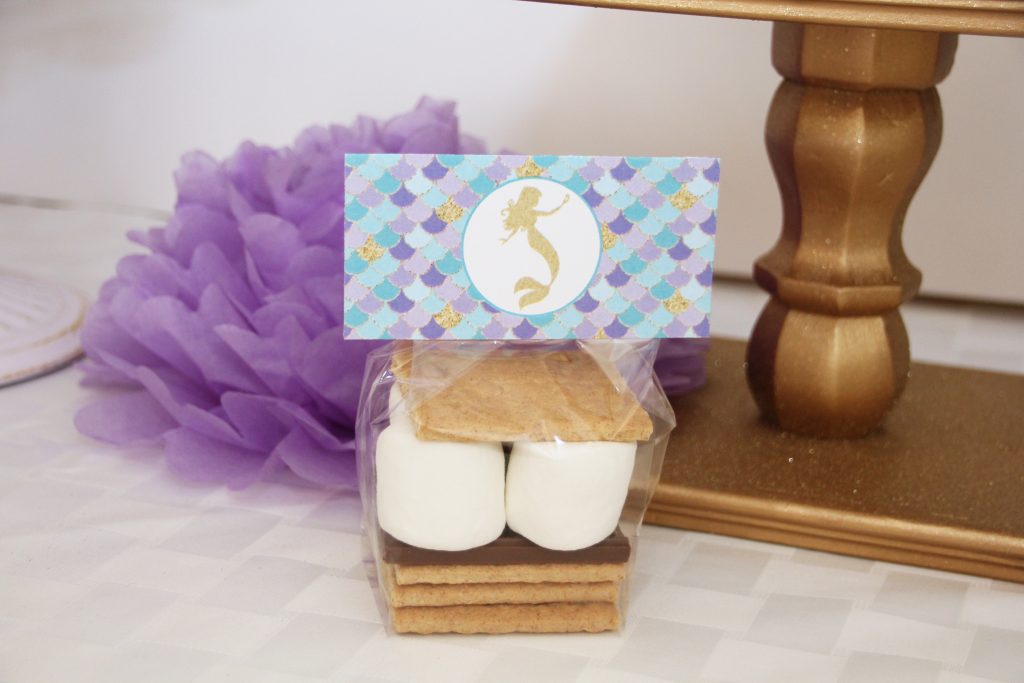 This cake was created by using a plain white store bought cake. The party mom dressed it up with all of her daughter's favorite yummy treats and some of the sugar cookies. This is such a great DIY party tip. You don't have to pay $$$ for a show stopping cake.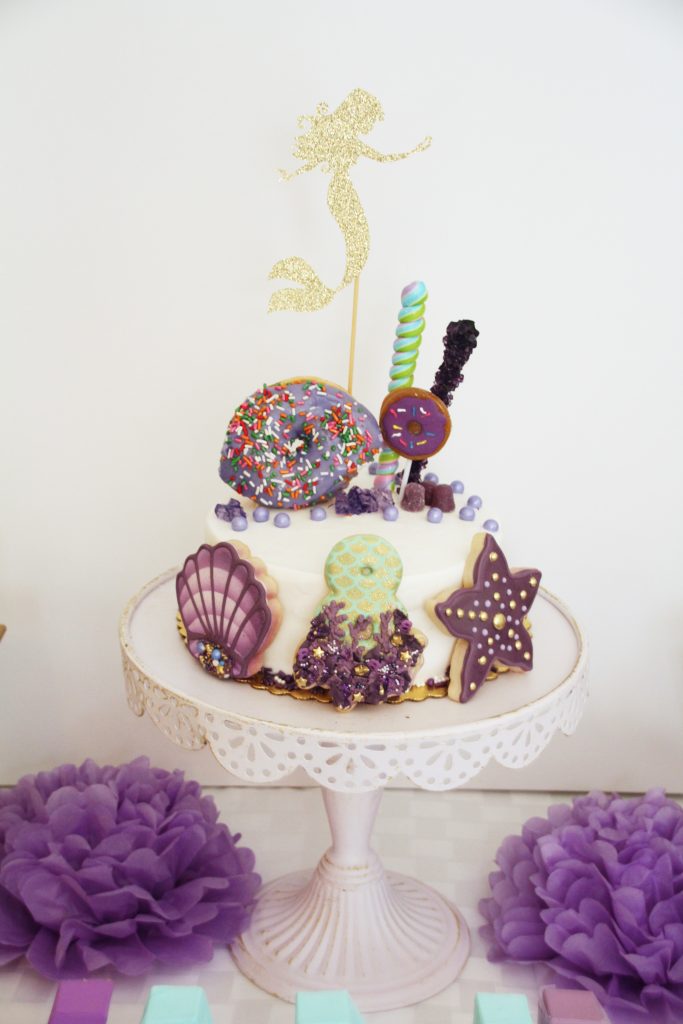 Sweet little gold mermaids topped cupcakes.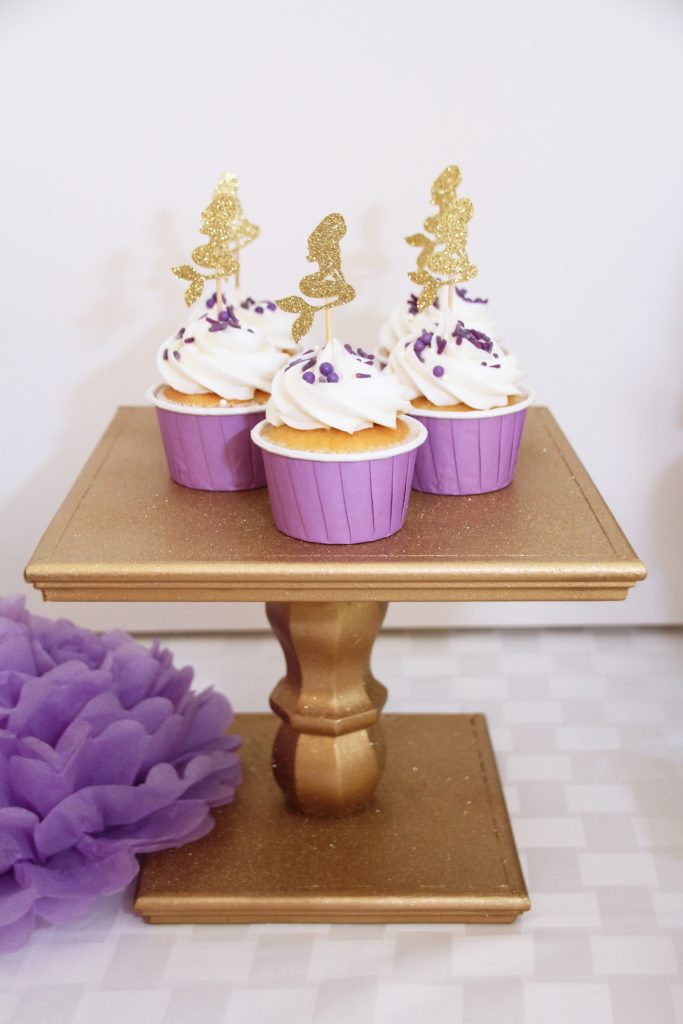 Grapes were stacked on skewers to look like seaweed. This look was also shown in the dolphin party I shared not long ago.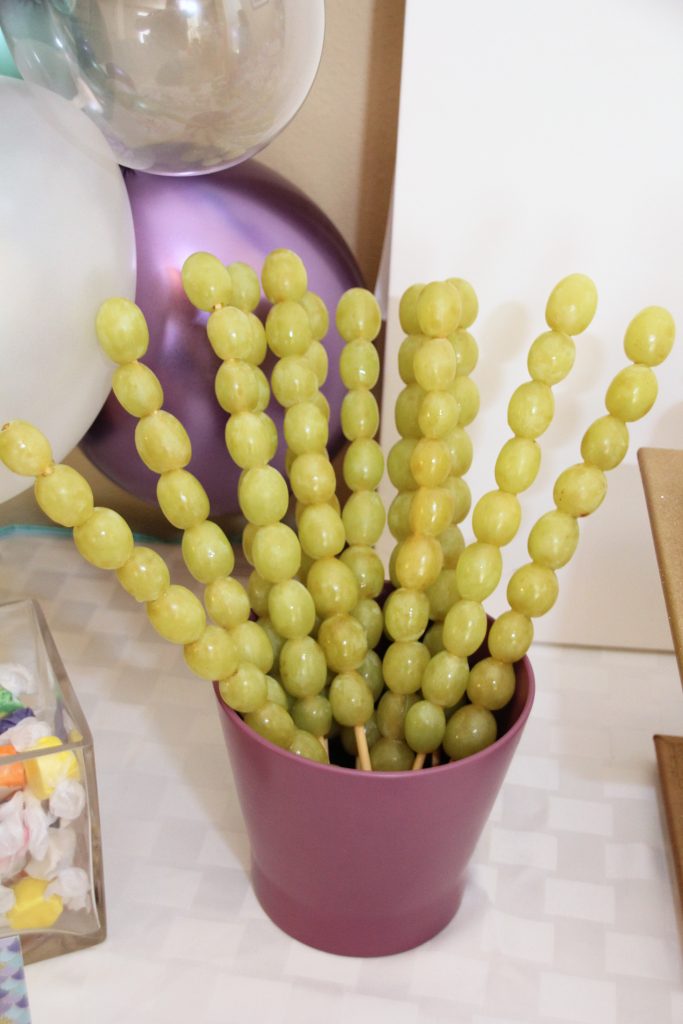 Bubble wands had my printable mermaid favor tags backed with gold glittery paper. The tiny little pearl accents with the ribbons is perfect for a mermaid theme.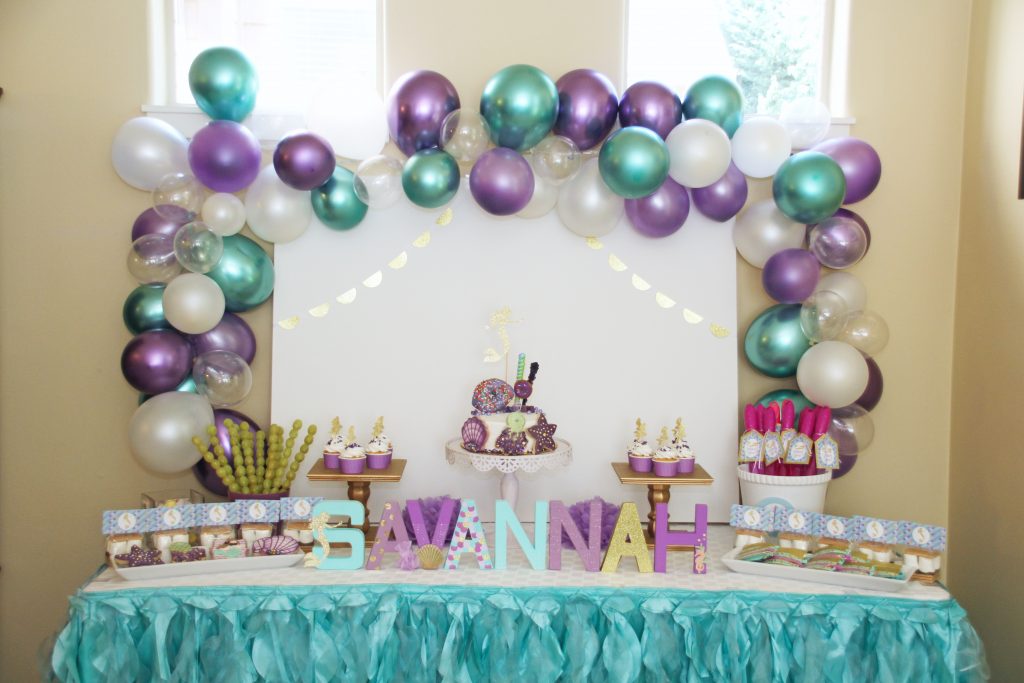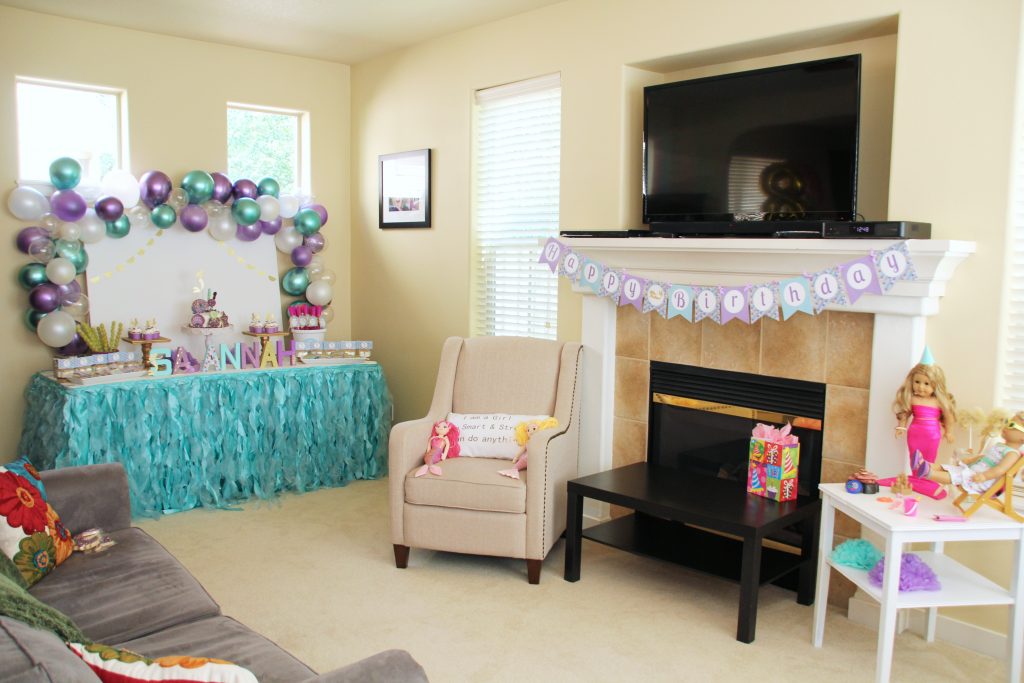 The printable mermaid Happy Birthday banner was hung by the birthday girl's seat.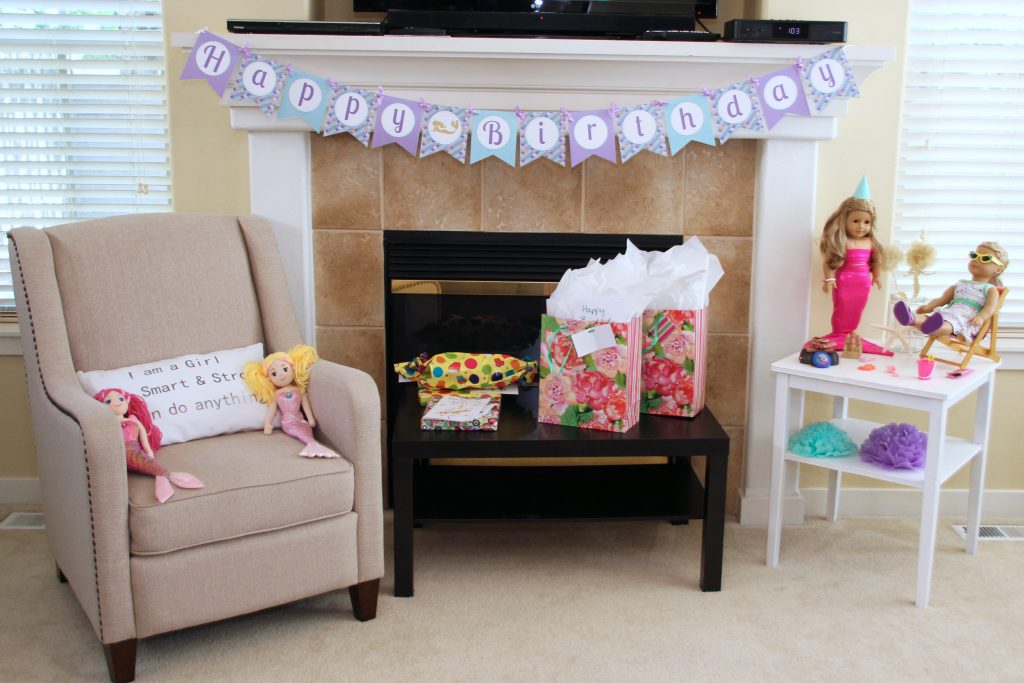 Even the dolls got in on the mermaid fun.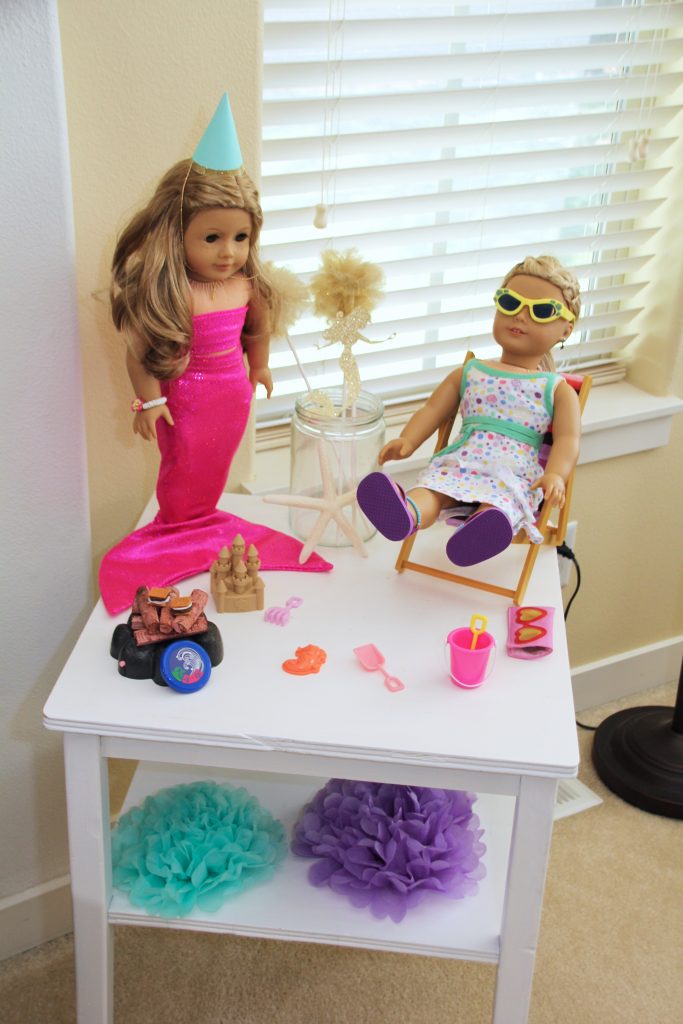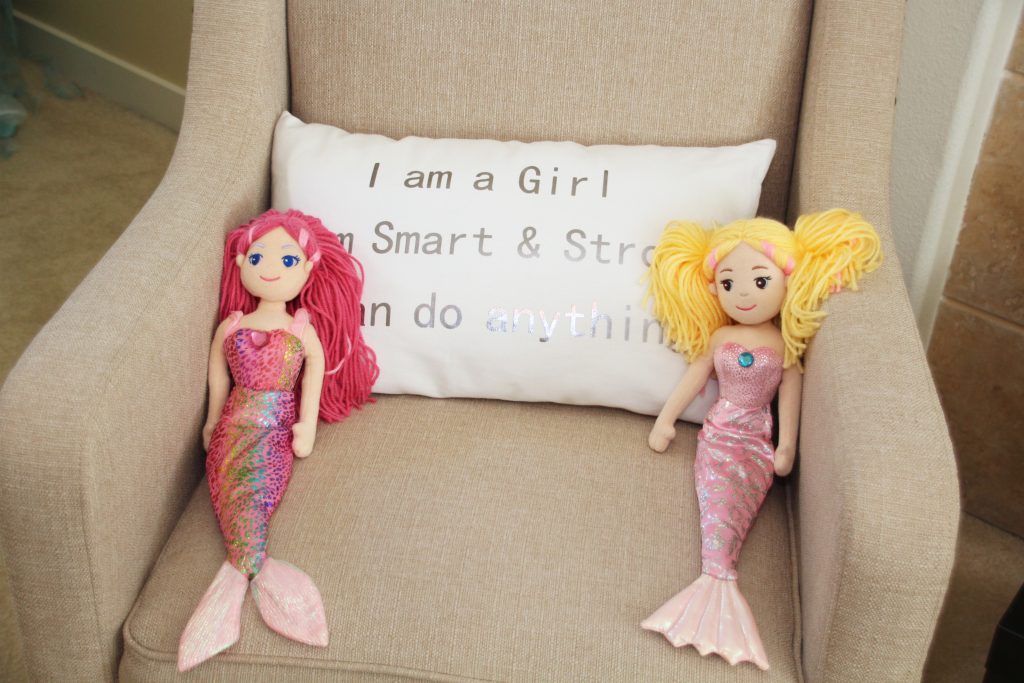 The girls sat at this adorable table. A sand colored table runner was the perfect base for all of the bright pops of mermaid accents.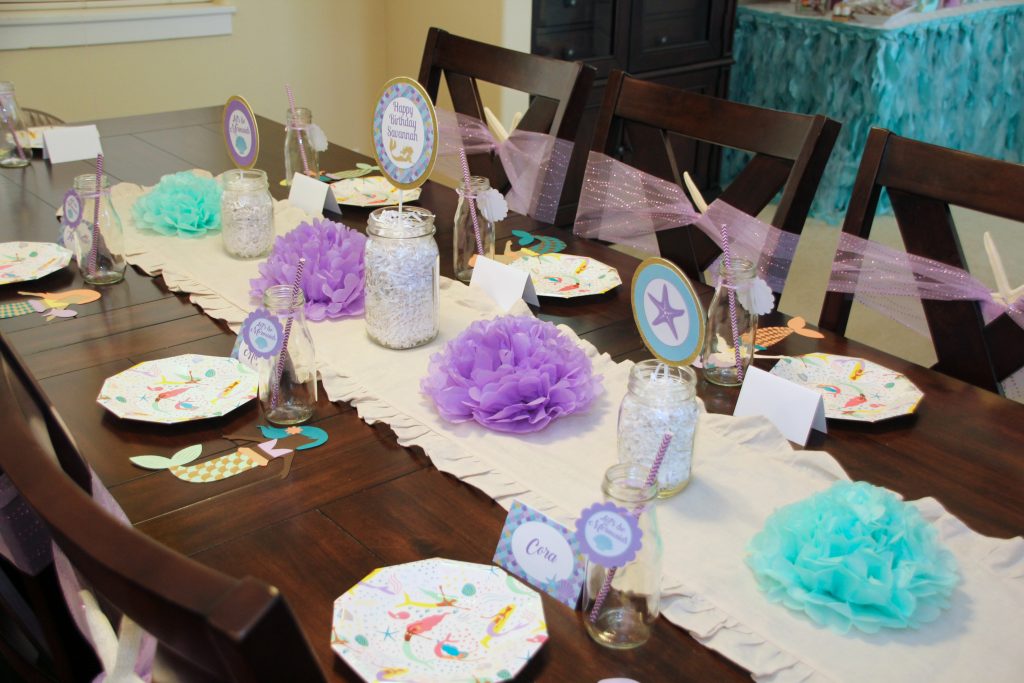 Tulle ribbon was tied to each chair with a star fish creating special seats for each guest.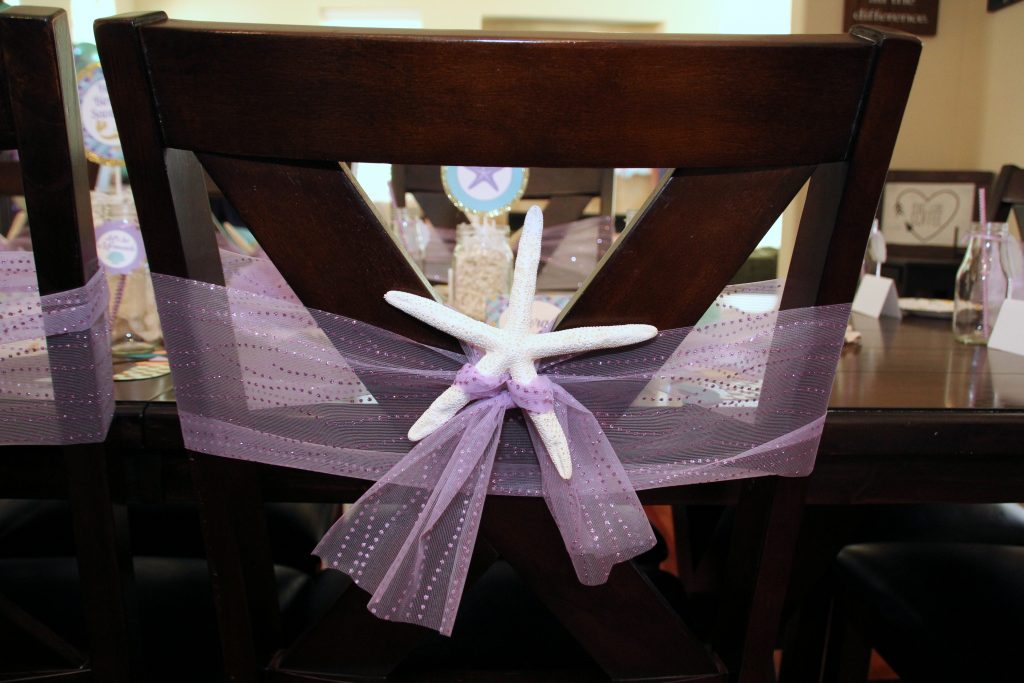 Instead of 1 large centerpiece my printable centerpiece circles were individually placed in mason jars.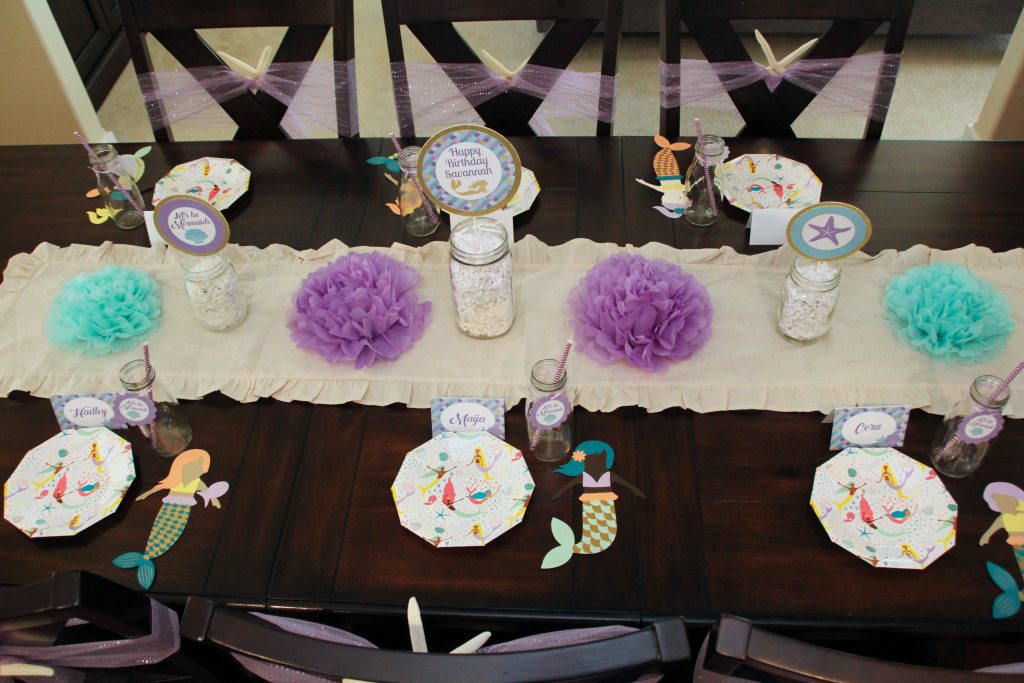 Each circle was backed with gold glitter paper to add sparkle to the table.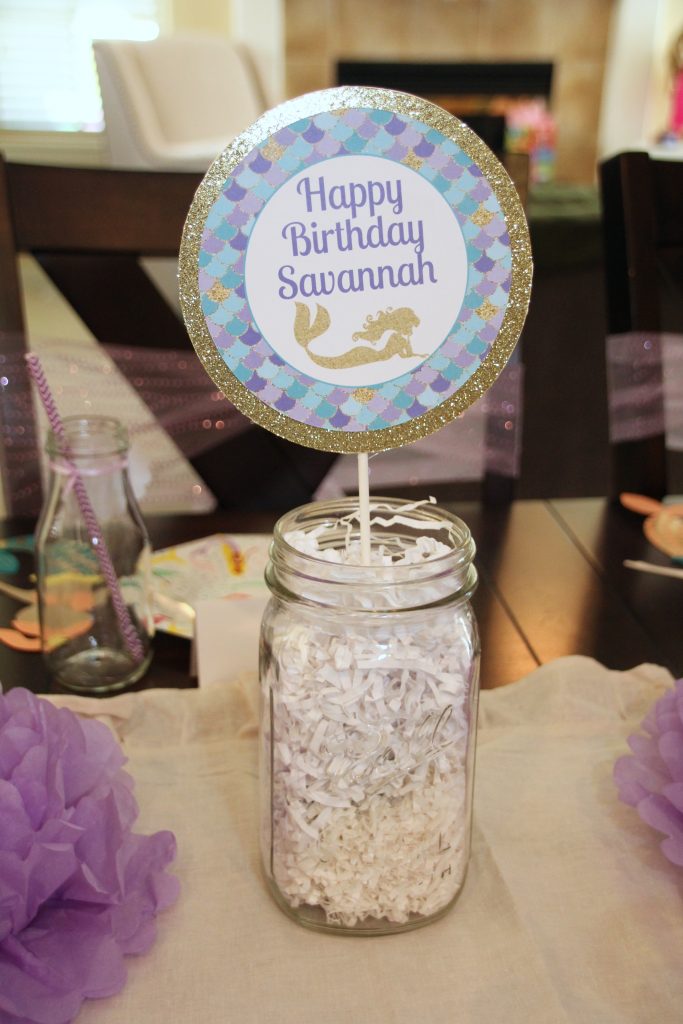 Printable cupcake toppers were tied to glass jars for drinks. 
The entry way featured this DIY sparkly ribbon garland. Touches teal and gold elements on the table made a beautiful welcome to the party.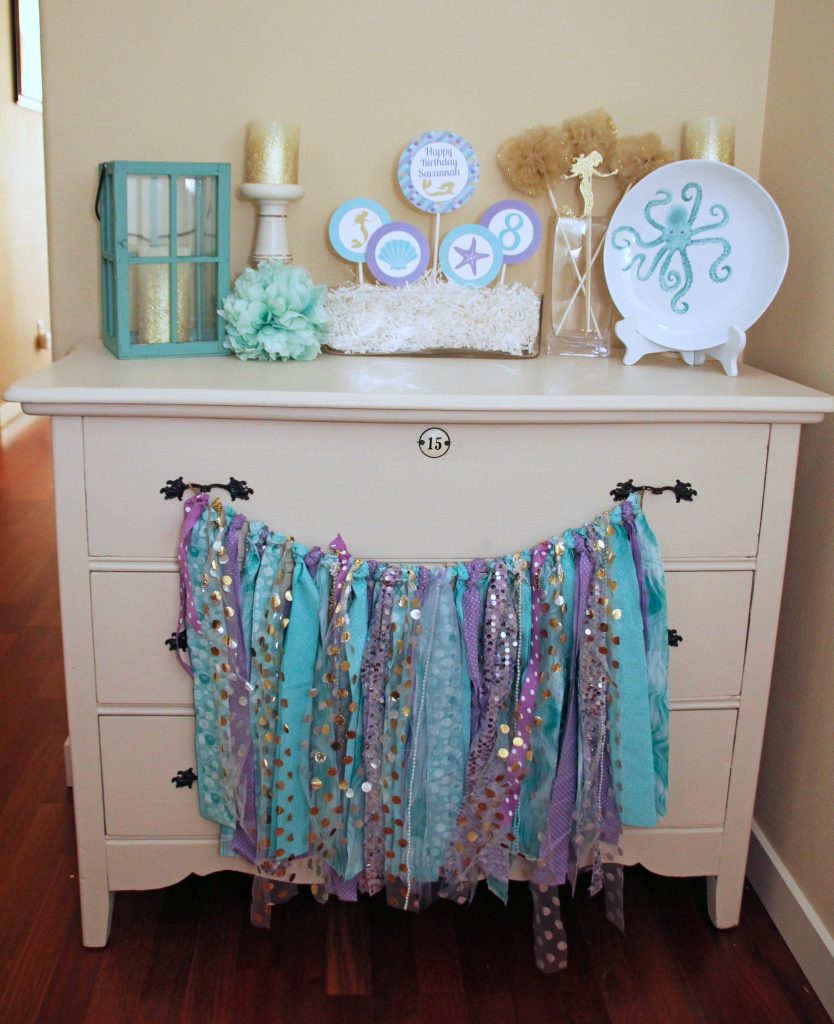 How cute is that octopus plate?!?! A perfect accent piece. Multiples of my printable mermaid centerpiece circles were put together to create a fun centerpiece set.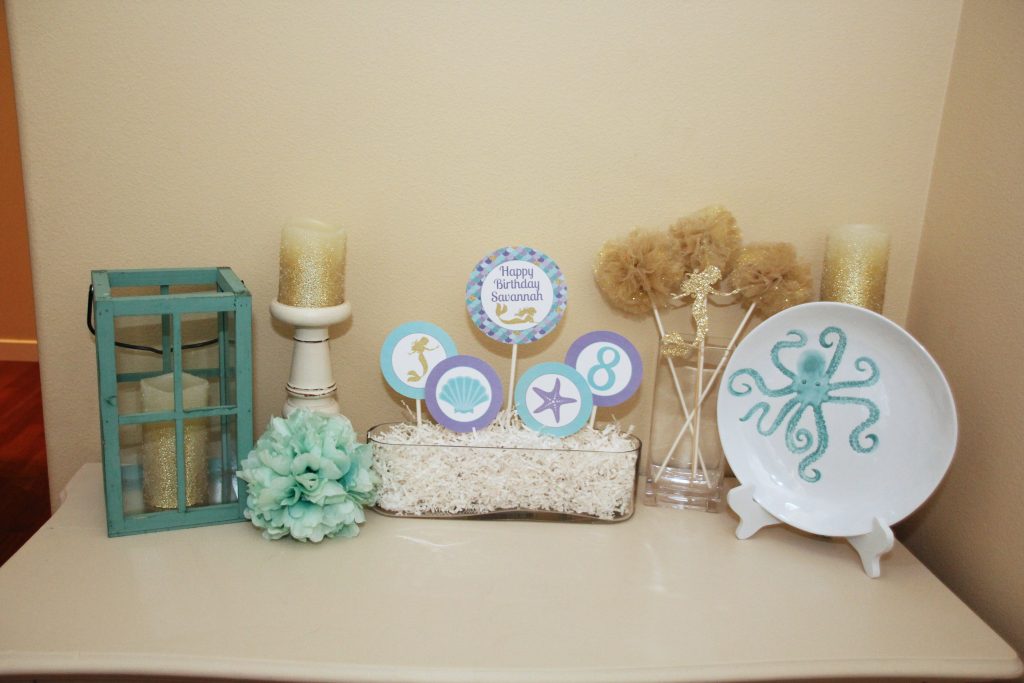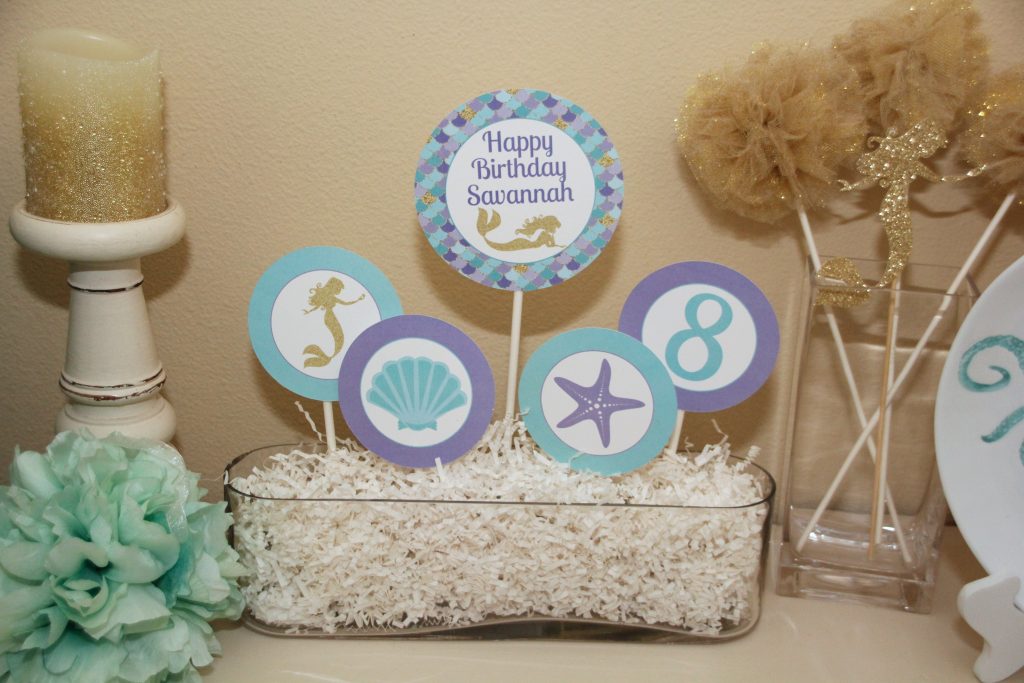 Outside this balloon net was a great backdrop for an art station. The girls painted sea shells.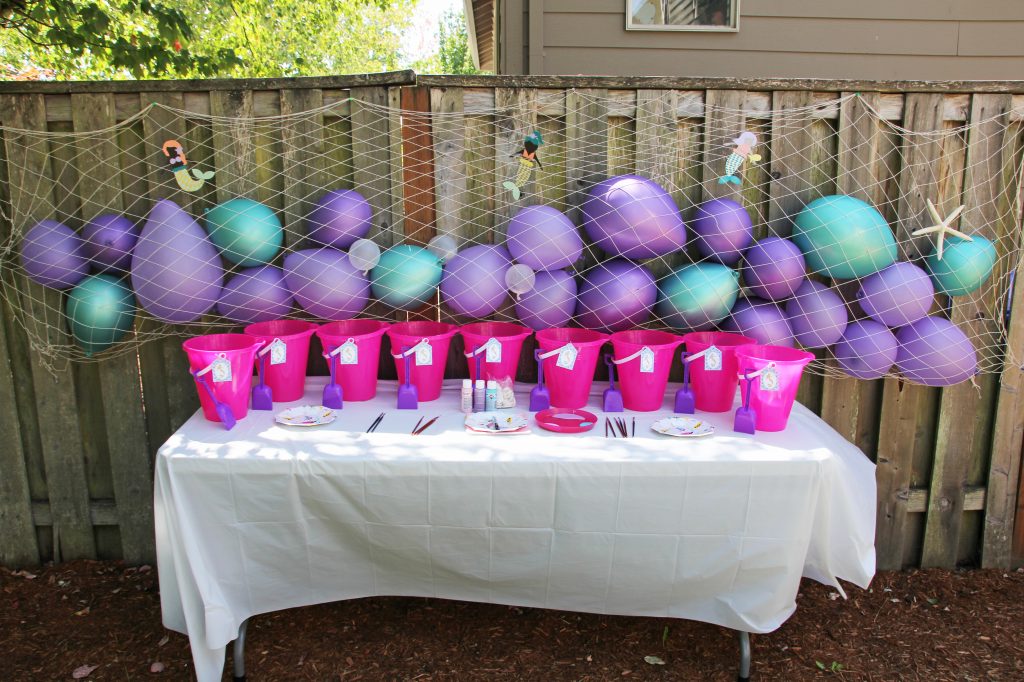 The guests each took home a sand bucket with a printable mermaid favor tag to carry all their party goodies home in.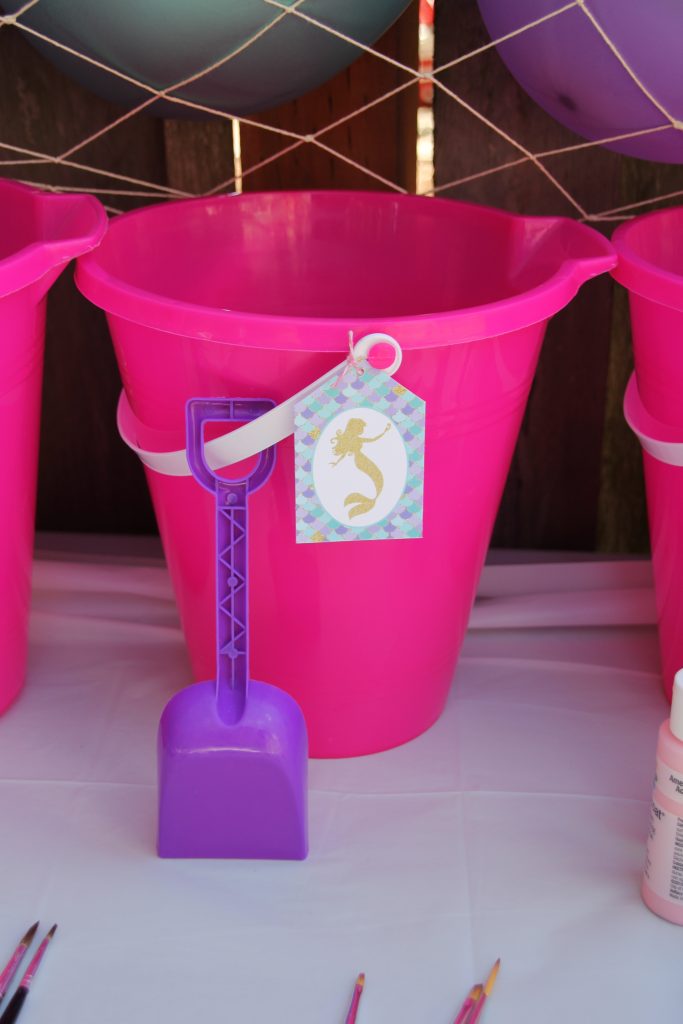 A drink station was set up outside with this cute foam cooler turned into a treasure chest.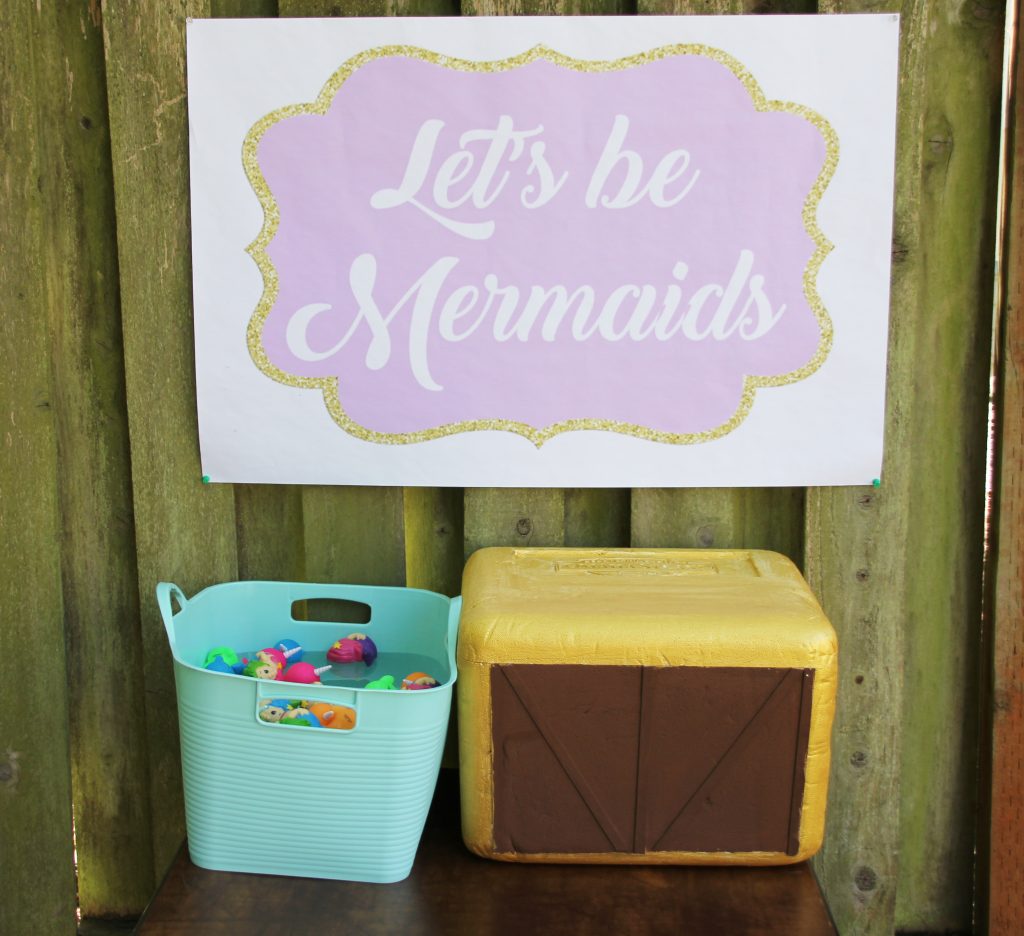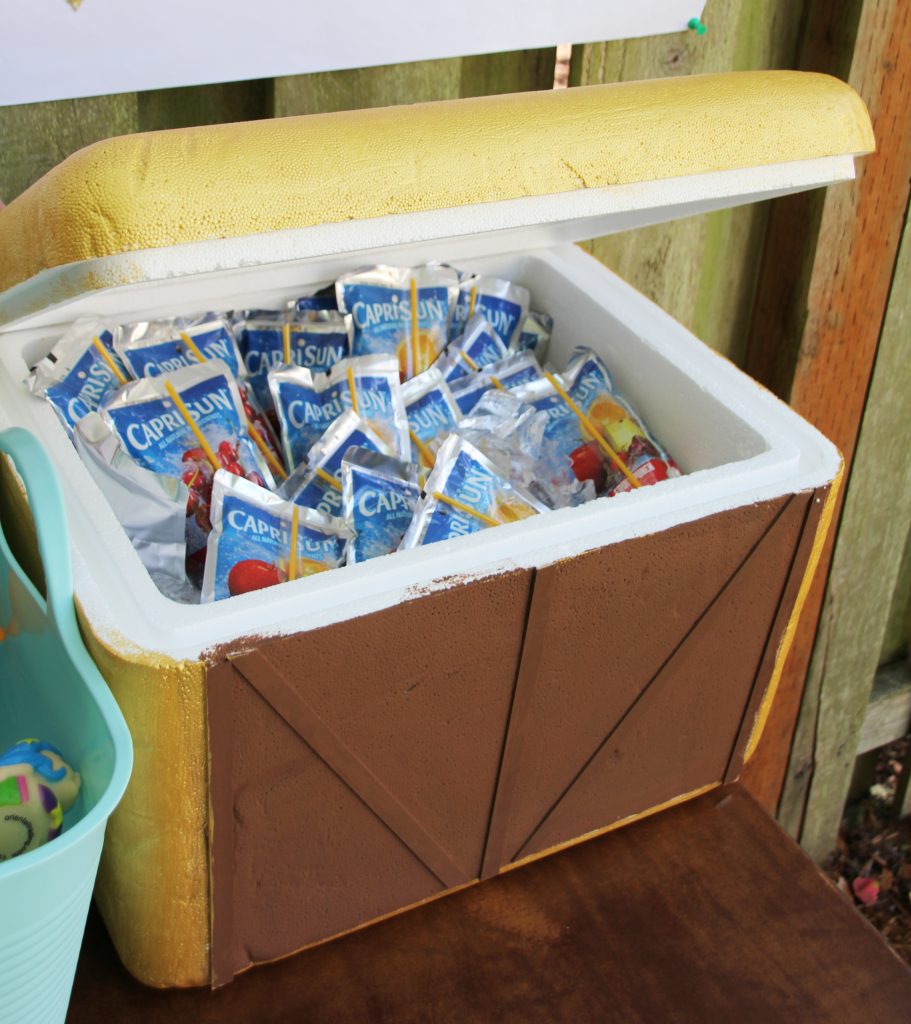 Cute little mermaid and narwhal squeezy toys were ready for a water fight. These doubled as a party favor.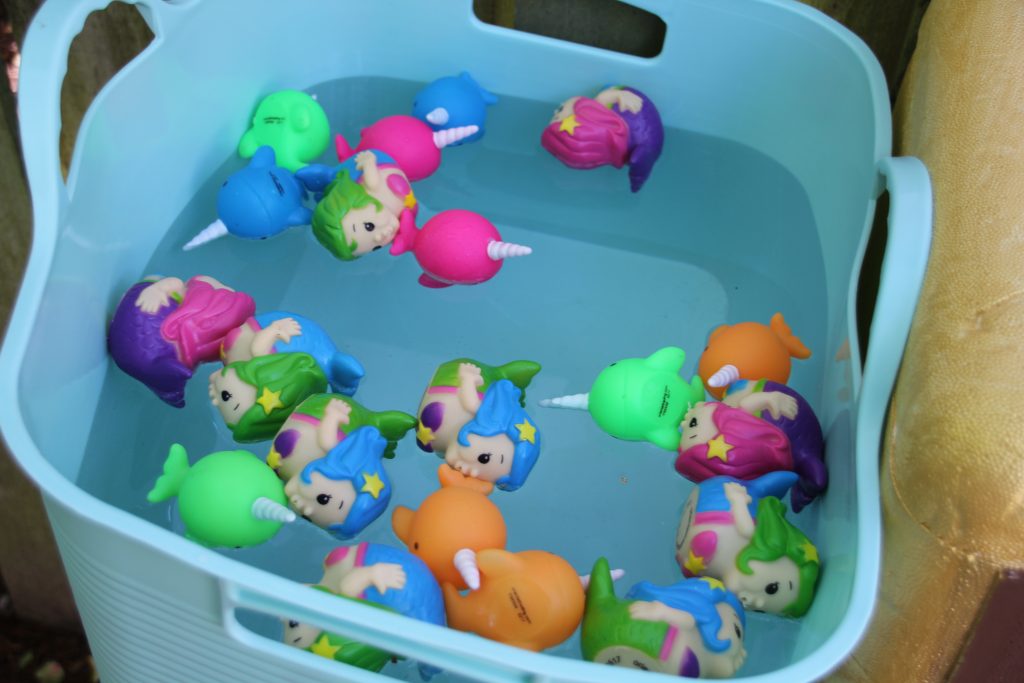 The girls spent the rest of the party running through the unicorn sprinkler and having a water fight. The towels were made into mermaid tails with small rubber bands on the ends. Another adorable but functional party favor for the win!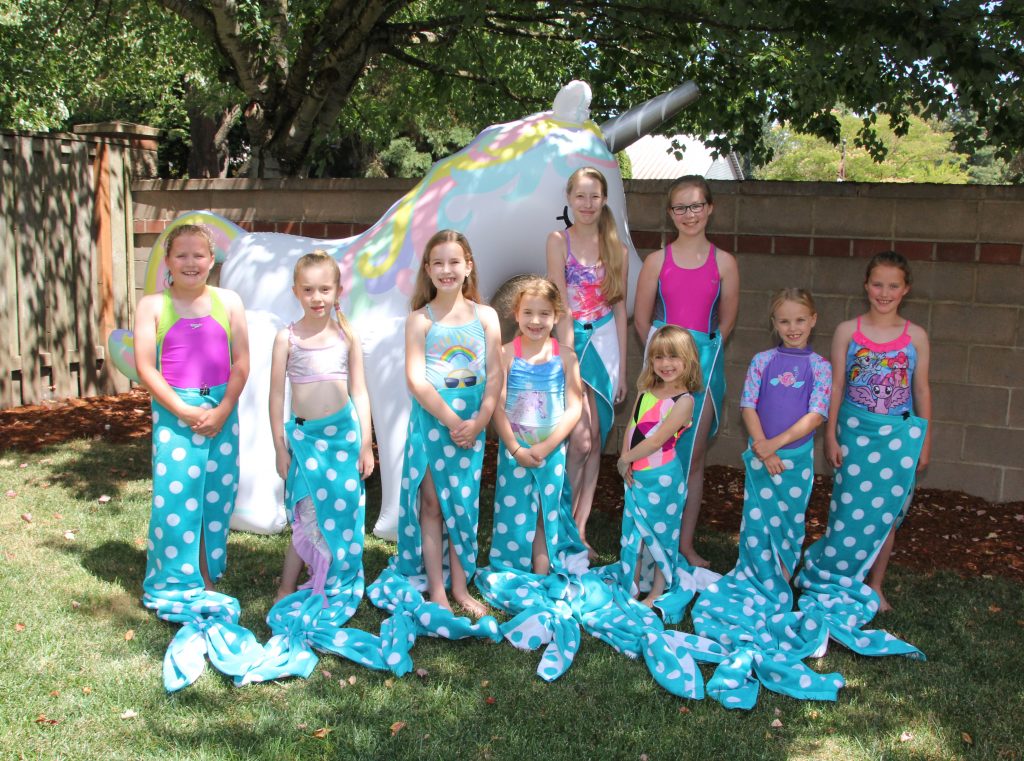 You can find a matching printable mermaid invitation and party decor package in my etsy shop.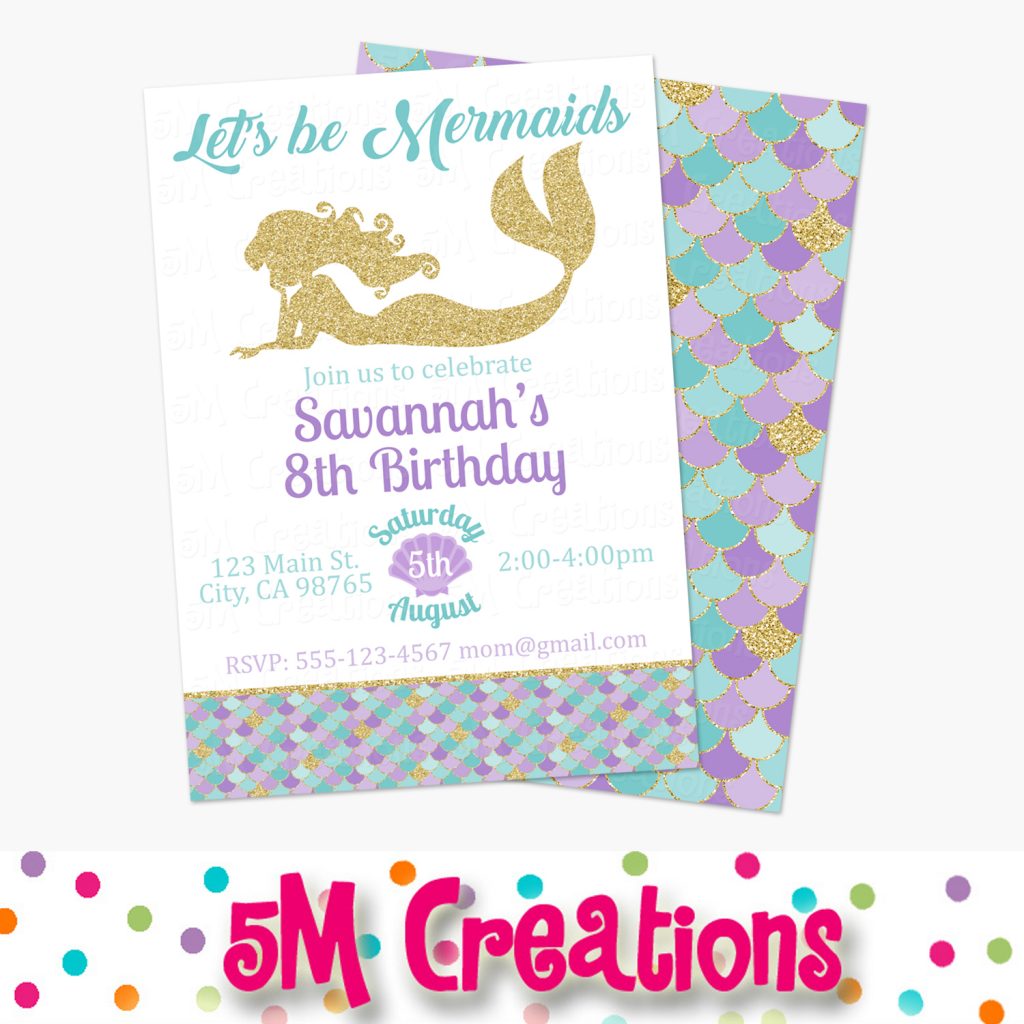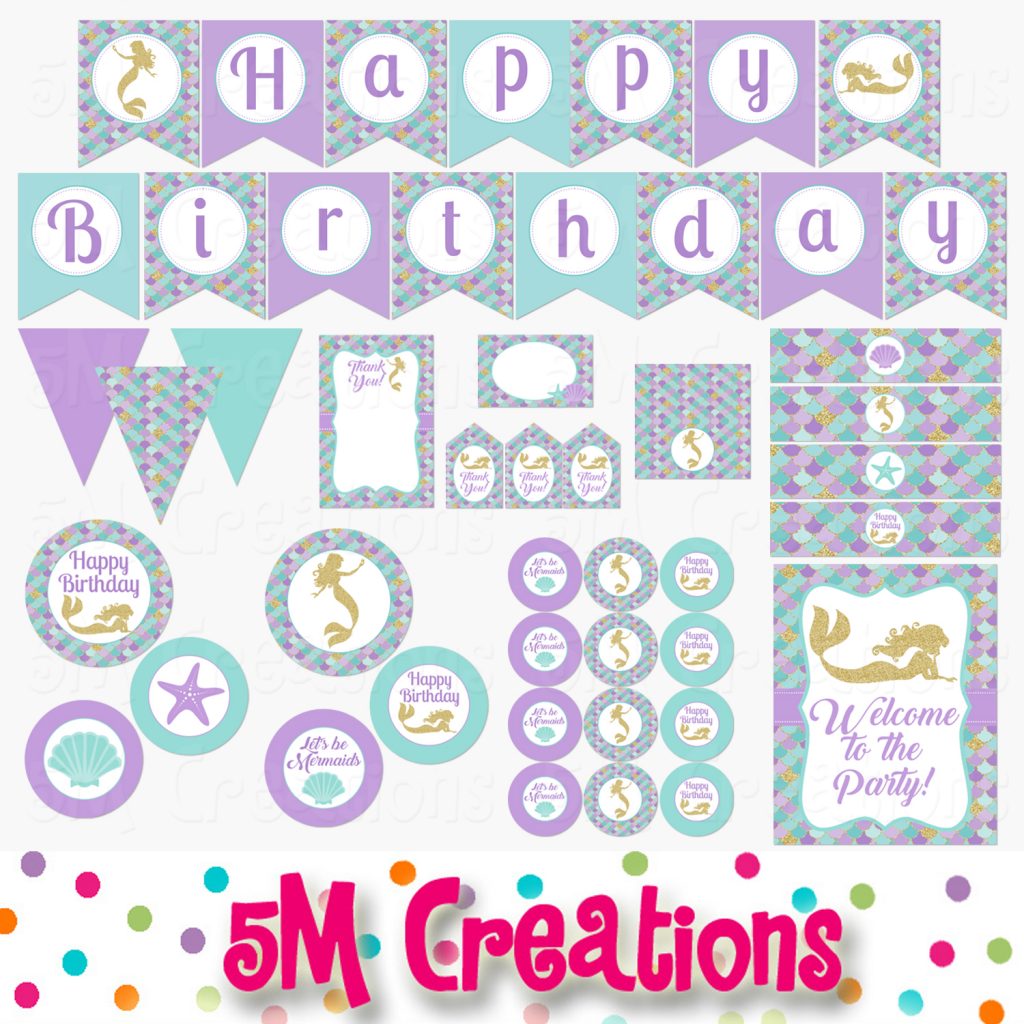 5M Creations August 27th, 2018
Posted In: Uncategorized