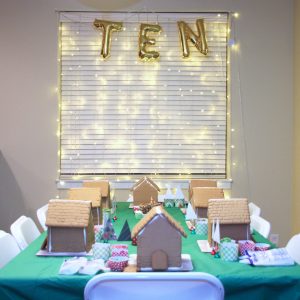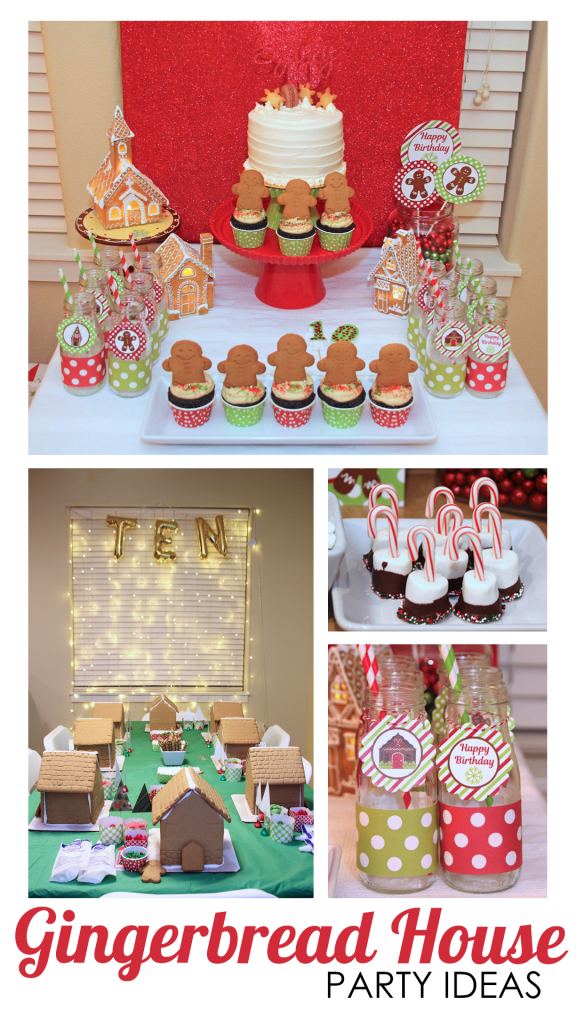 This customer gingerbread house party is so much fun! Having a December birthday lends itself to a fun holiday theme. What better choice than gingerbread! Such a classic activity for this time of year. This party theme is perfect for birthday parties or a get together with friends around the holidays. It is also great for a cookie decorating party or cookie exchange! I offer everything you see with Merry Christmas wording as well.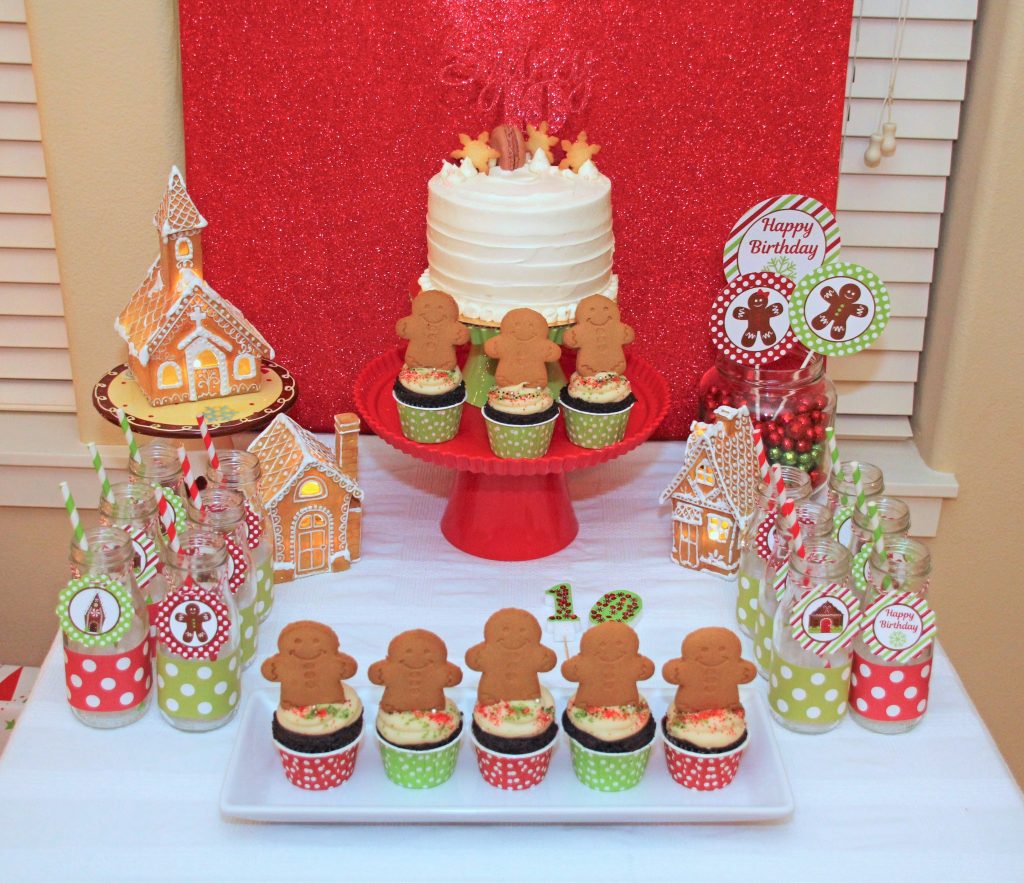 These cute little gingerbread men cookies are the perfect toppers to a simple cupcake. Add a polka dot baking cup for a great pop of color. I love the use of lime green to brighten up the classic Christmas colors.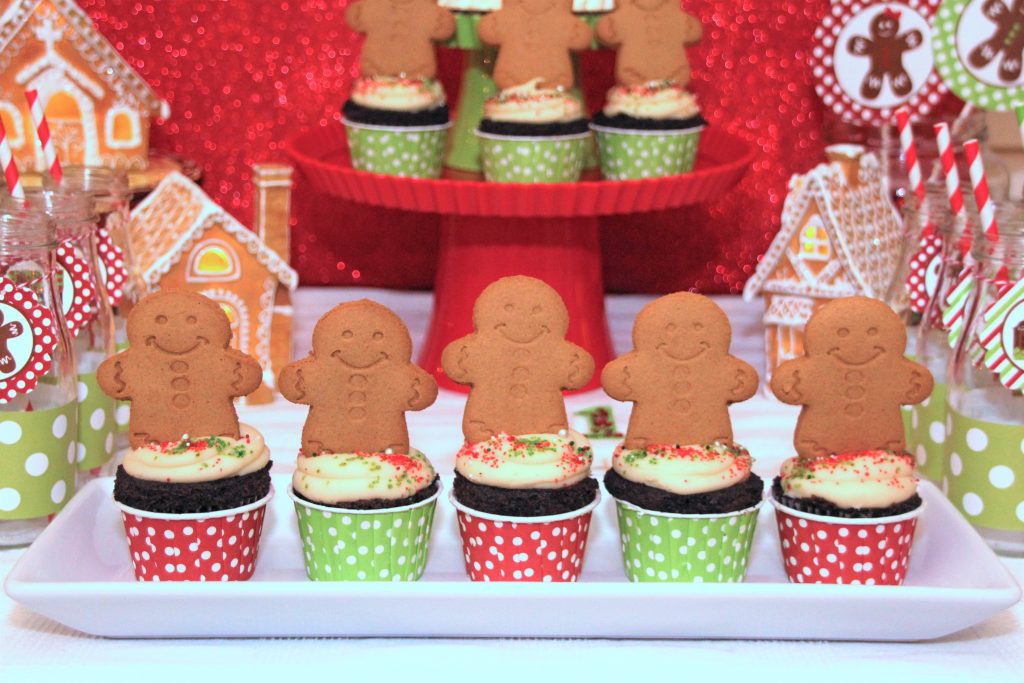 A classic white cake is a perfect base to add a fun toppers or custom decor of your own.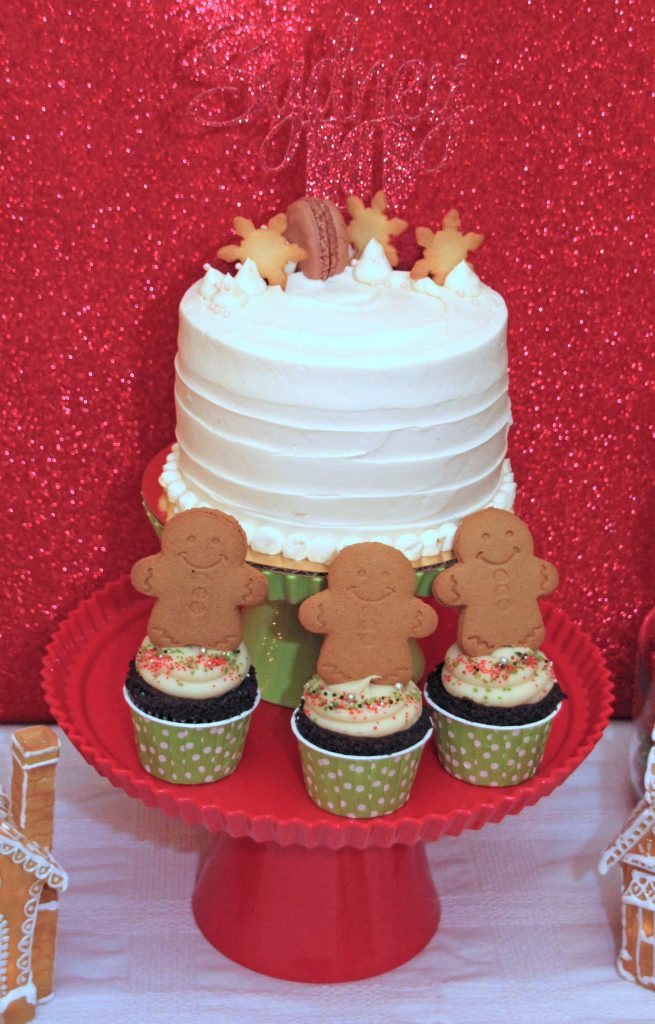 Cupcake toppers don't have to be used on cupcakes. These gingerbread toppers are tied to glass milk bottles to dress up guests drinks. Paper ribbon wrapped around just adds to the look.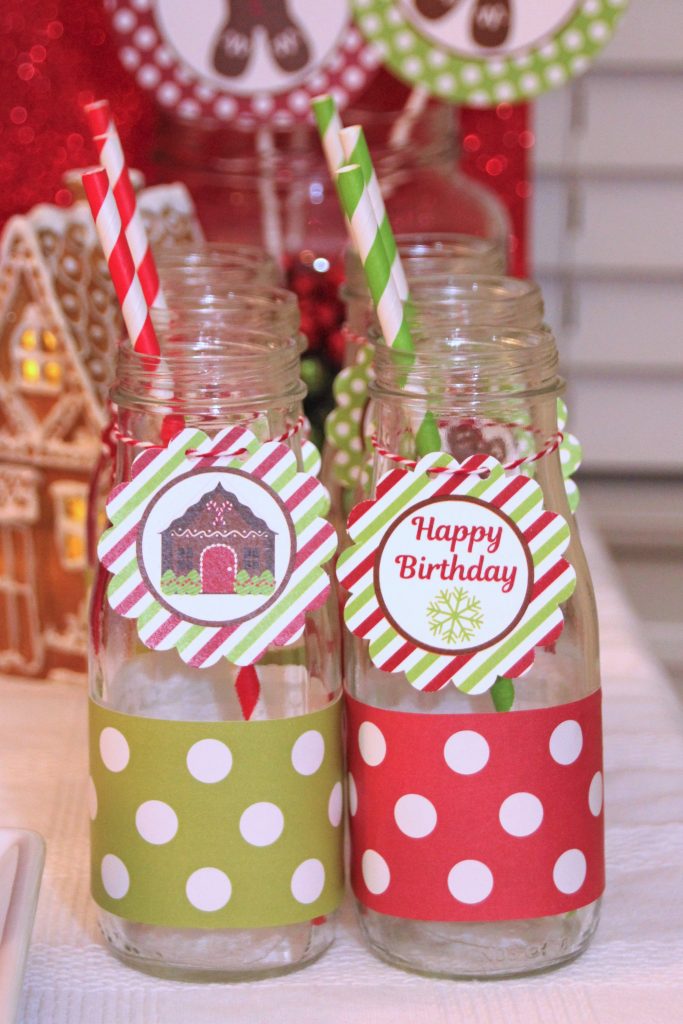 Our printable gingerbread cookie centerpiece circles can be used in so many ways. Add to any container of your choice to dress up a table. How cute are these glittery balls filling the container?!?!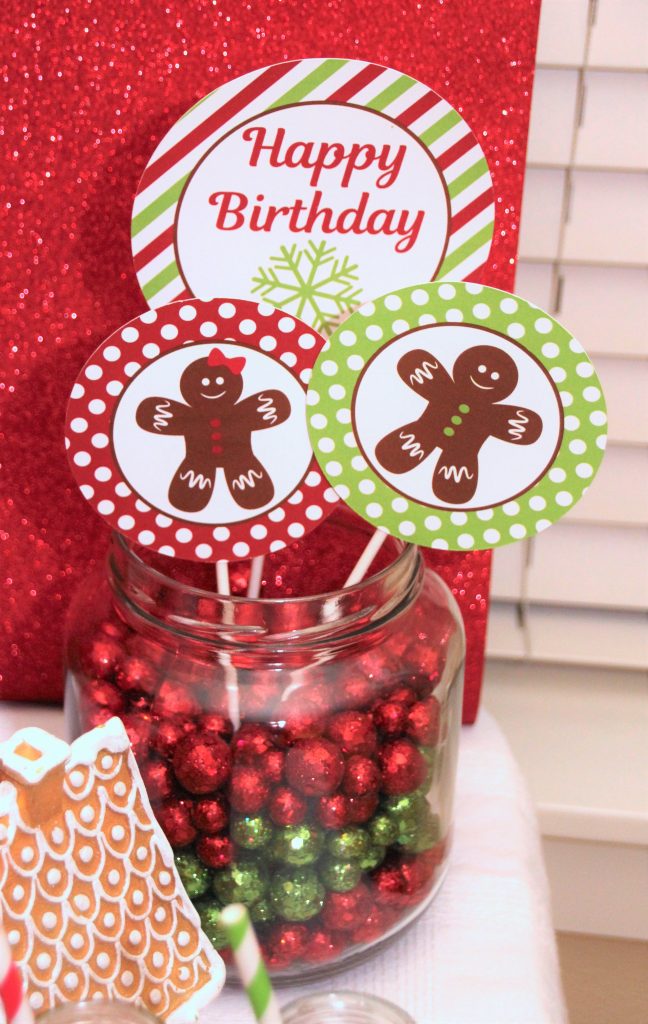 These beautiful ceramic gingerbread houses were a gorgeous addition to the table.
Glittery wrapping paper covering poster board made a gorgeous backdrop for the table. The addition of the pom garland was so cute!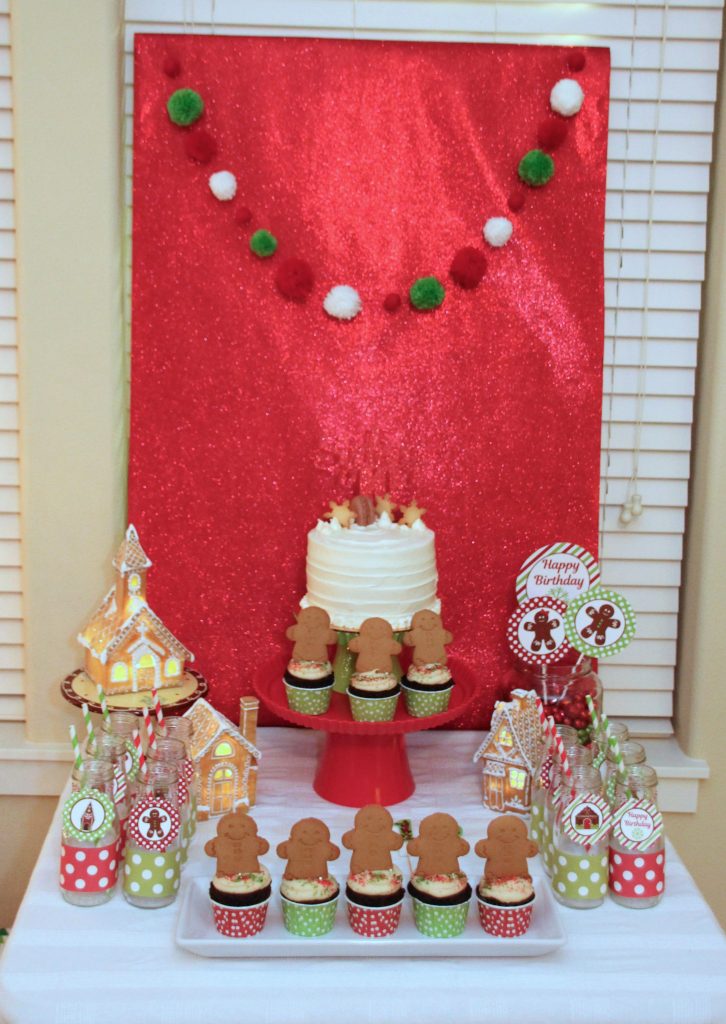 Utilize things already in your home in your decor. If you have a tree already up in your home make it coordinate in your party colors. Use it to put the birthday gifts under, or maybe favors for your guests.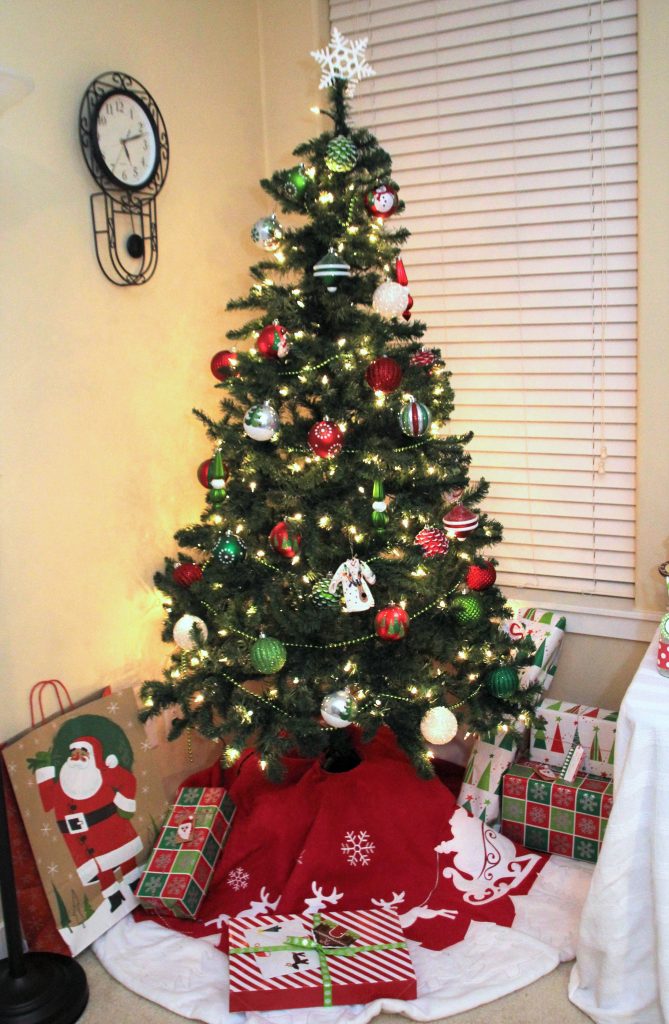 Cute photo props are always a fun activity to get photos of each guests with the birthday girl as guests arrive.
Printable peppermint candy and gingerbread cookies make a sweet garland for any table or mantle. This fabric swag garland layered with it was a great addition.

A hot chocolate bar is always delicious on a cold wintery day. I love stations where my guests can customize to their liking.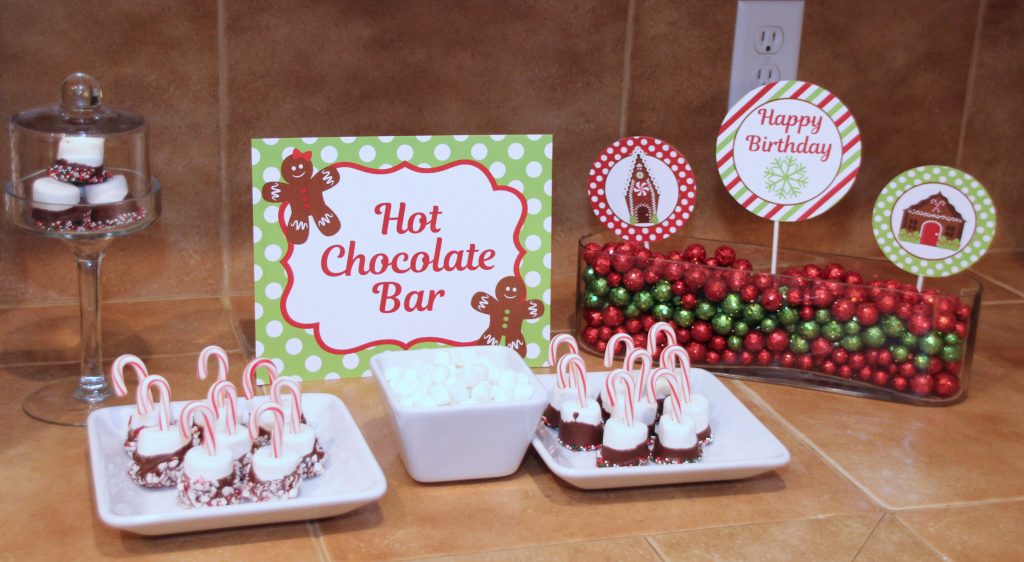 Marshmallow candy cane stir ins for the hot chocolate are yummy but also just as cute.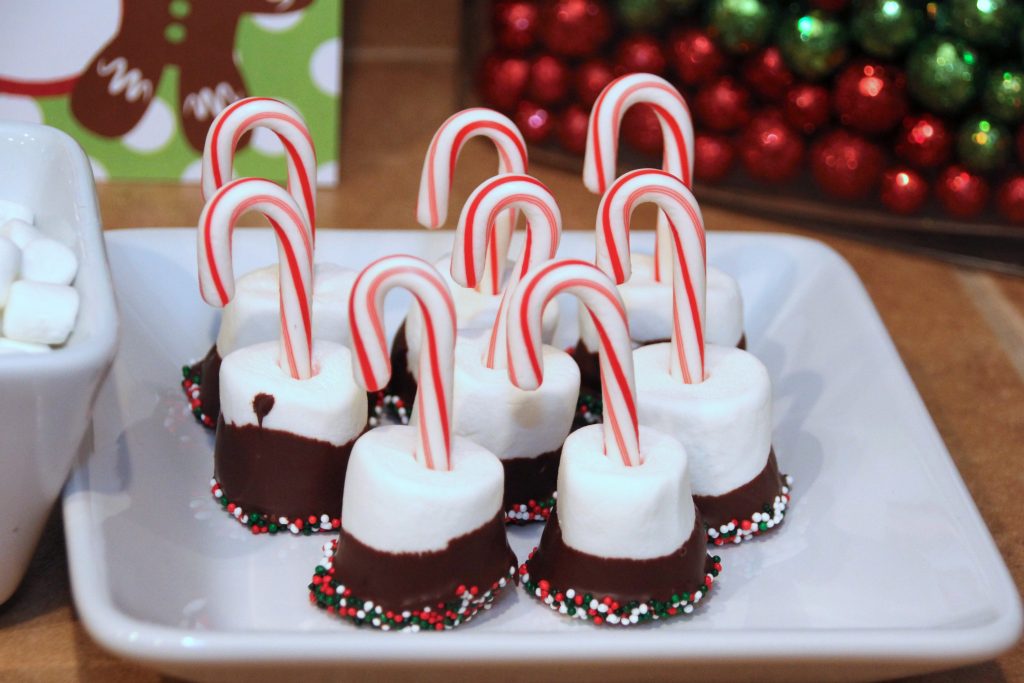 Another set of gingerbread house centerpiece circles was used to dress up the hot cocoa bar. Use containers of any shape to fit the space you need to decorate.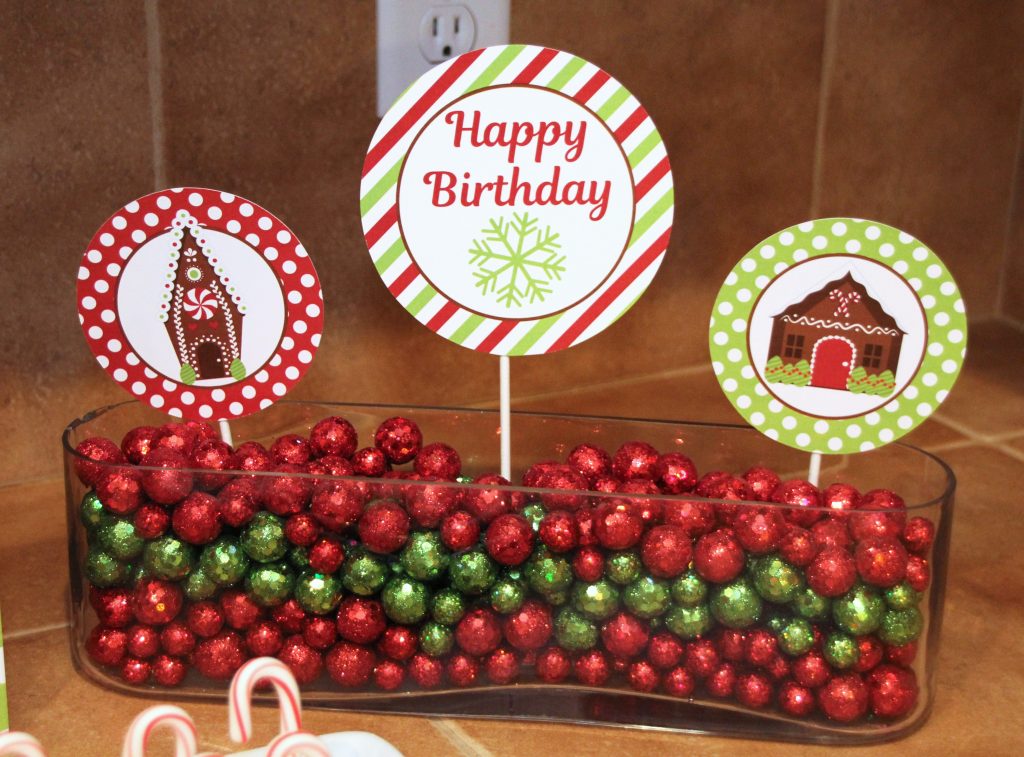 Each girl at the party got a gingerbread house to decorate. Thank you Costco Kits these cuties were pre built and came with lots of cute decorations! I love anyway to make my planning simpler.
Add some of your own candy in cute cups to dress up the each guests spot.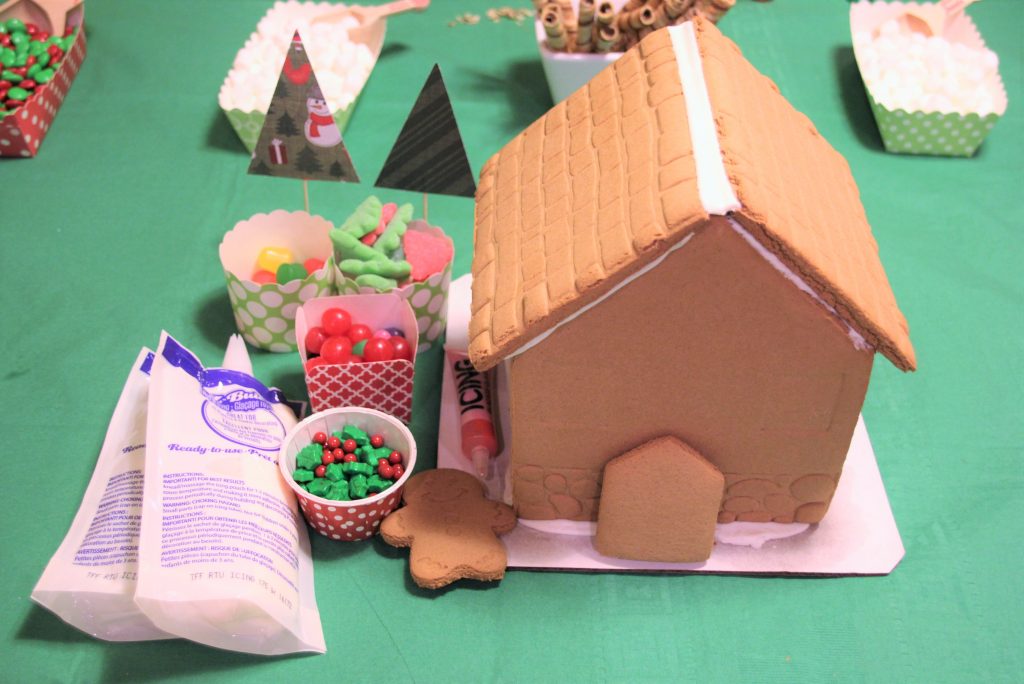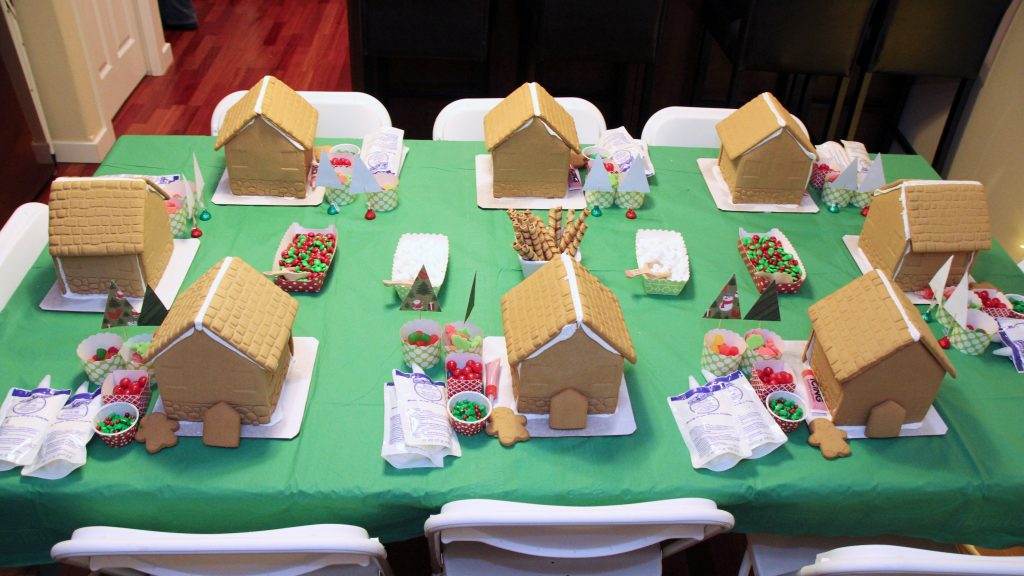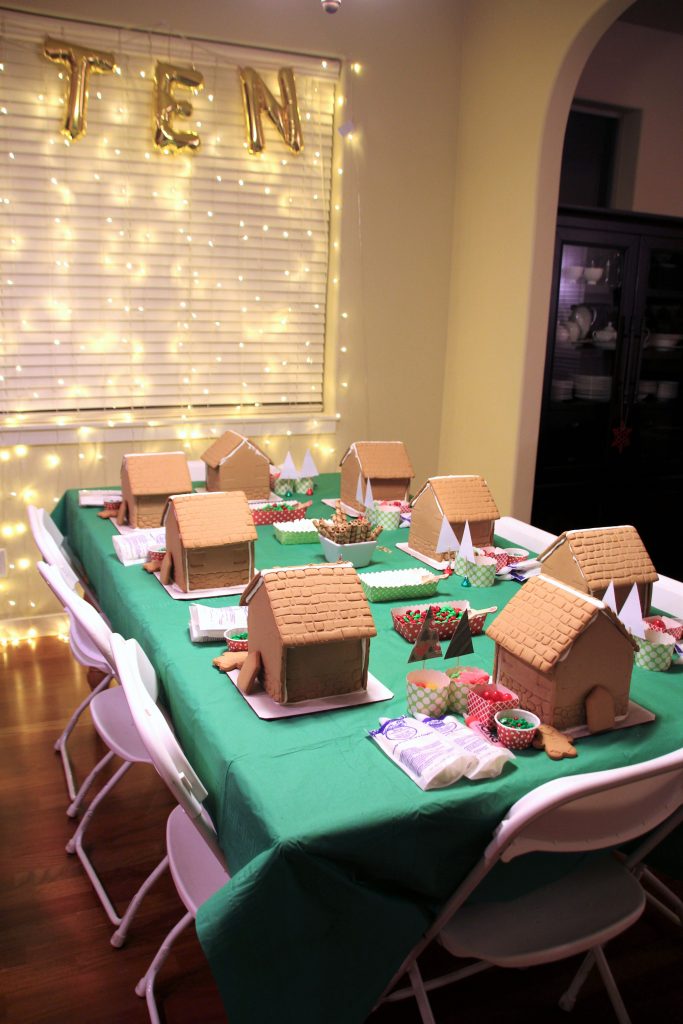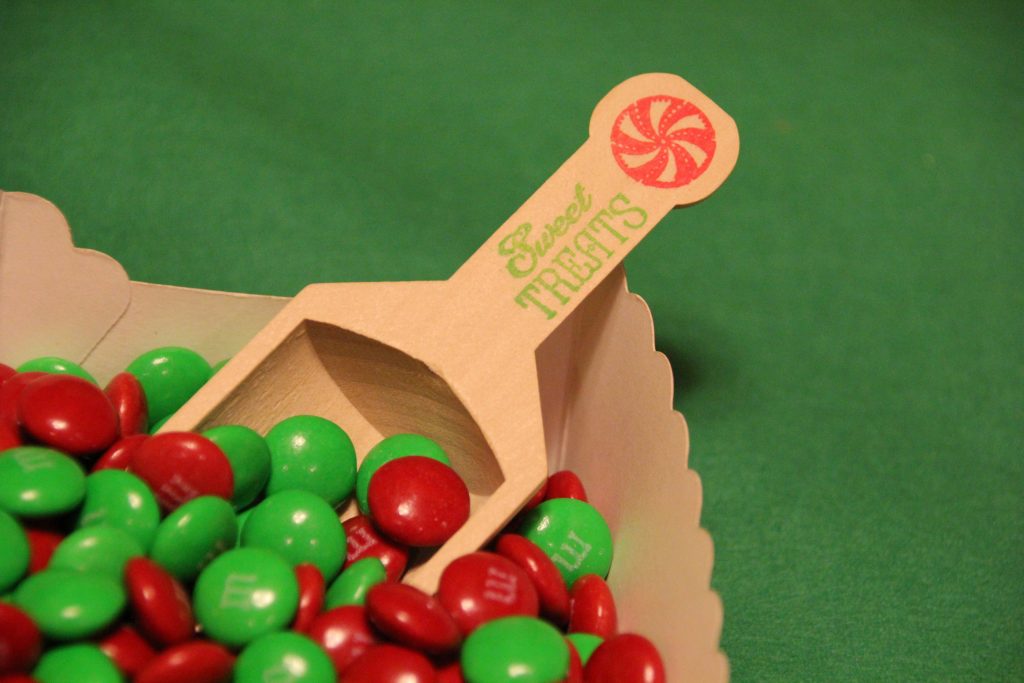 The girls had so much fun decorating their houses! Each one was so unique.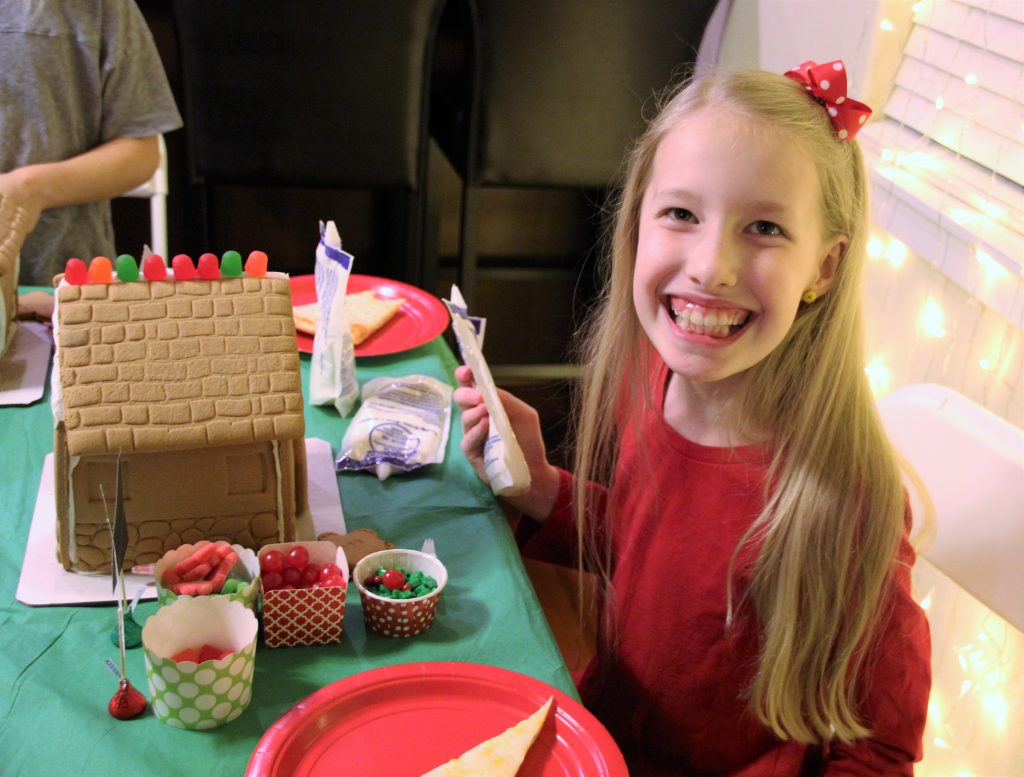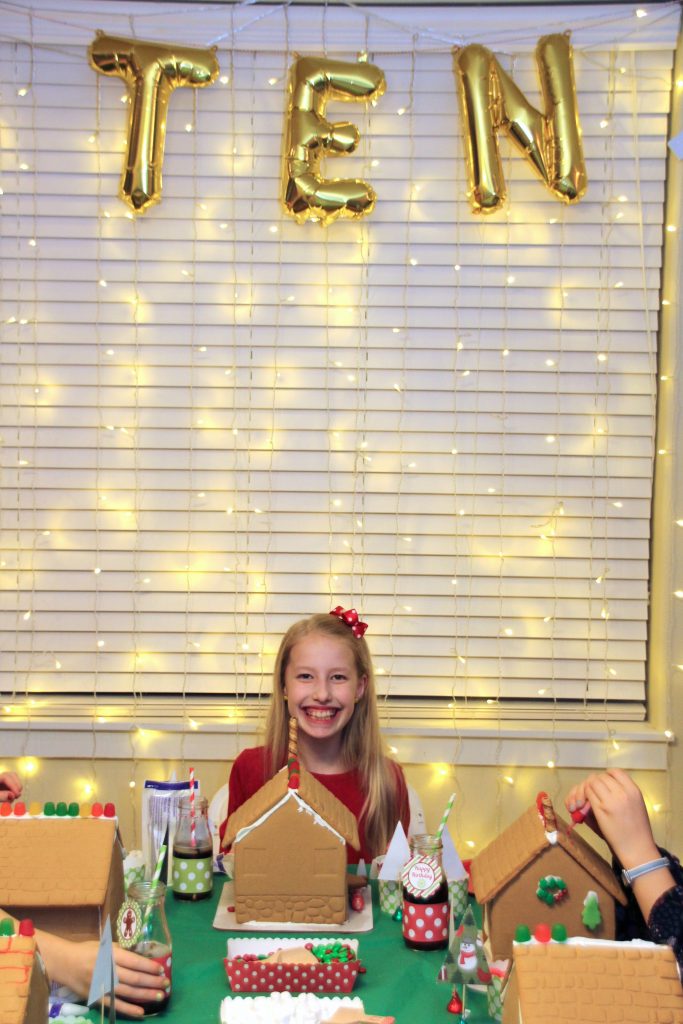 In addition to their gingerbread houses each guest took home a sweet treat for a favor.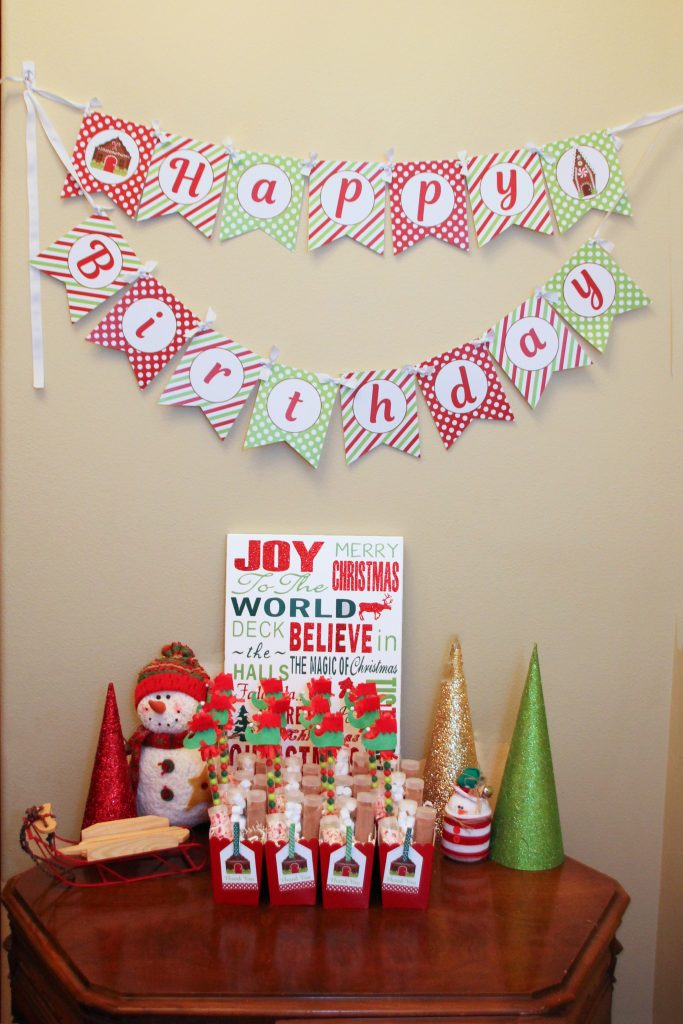 Each box contained tubes with hot chocolate, mini marshmallows, peppermint bits, and chocolate candies.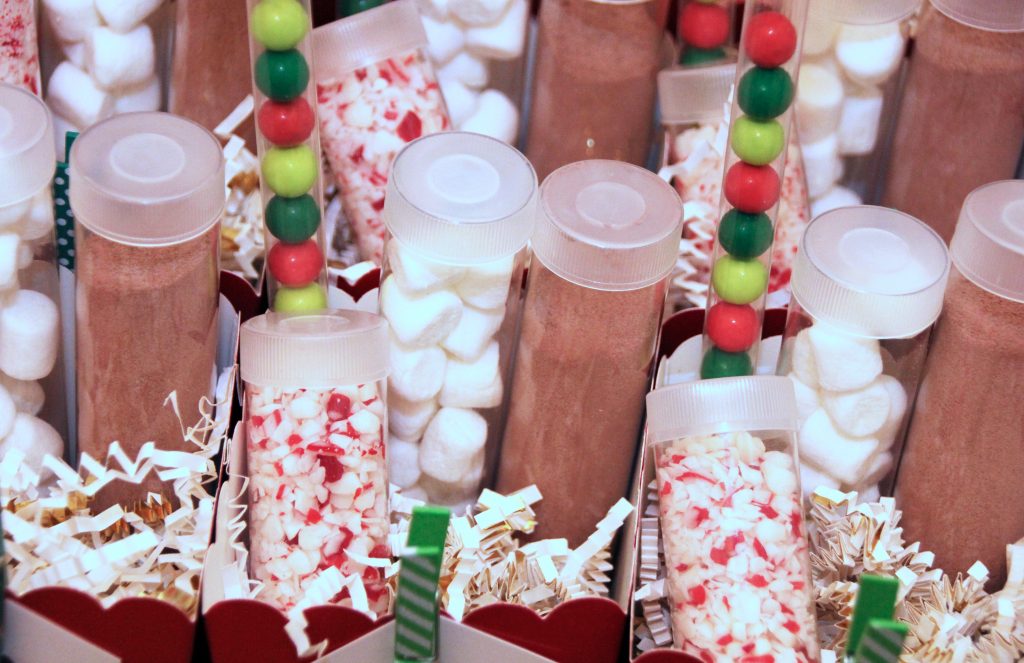 Classic red popcorn boxes were paired with our printable gingerbread house favor tags for the perfect party favor. The adorable elf show candy wands are created by the awesome Lisa Frank.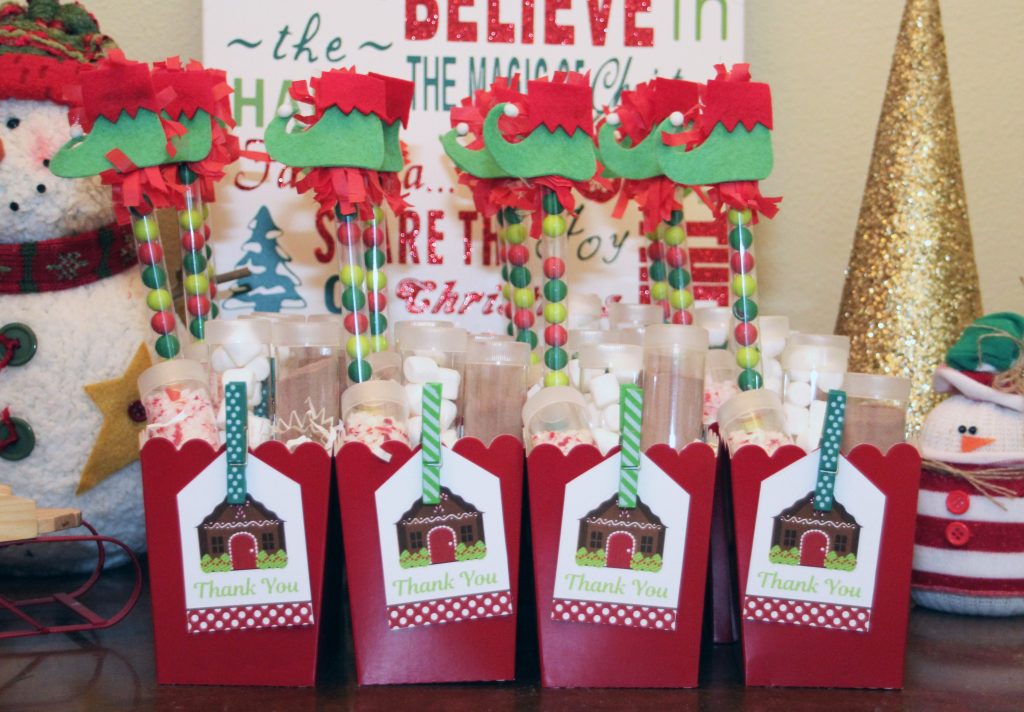 How would you use our gingerbread party line? Available as a birthday and also a Christmas party!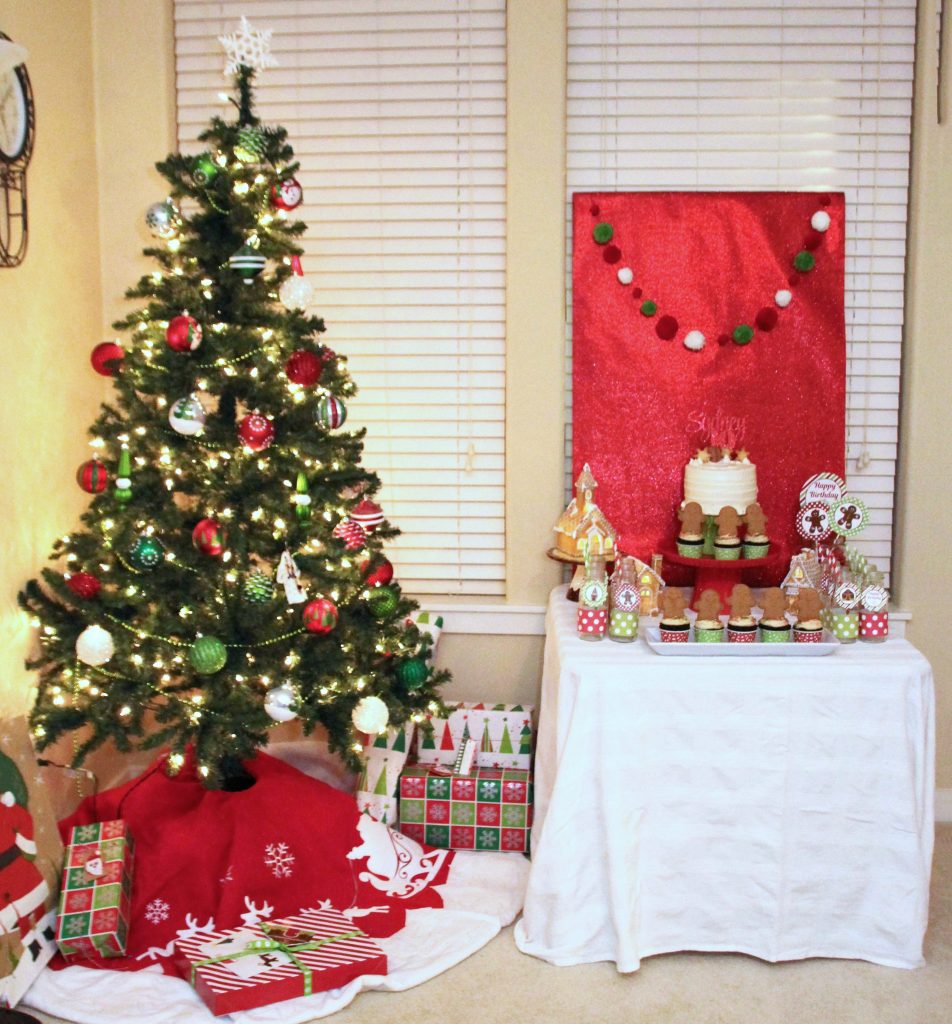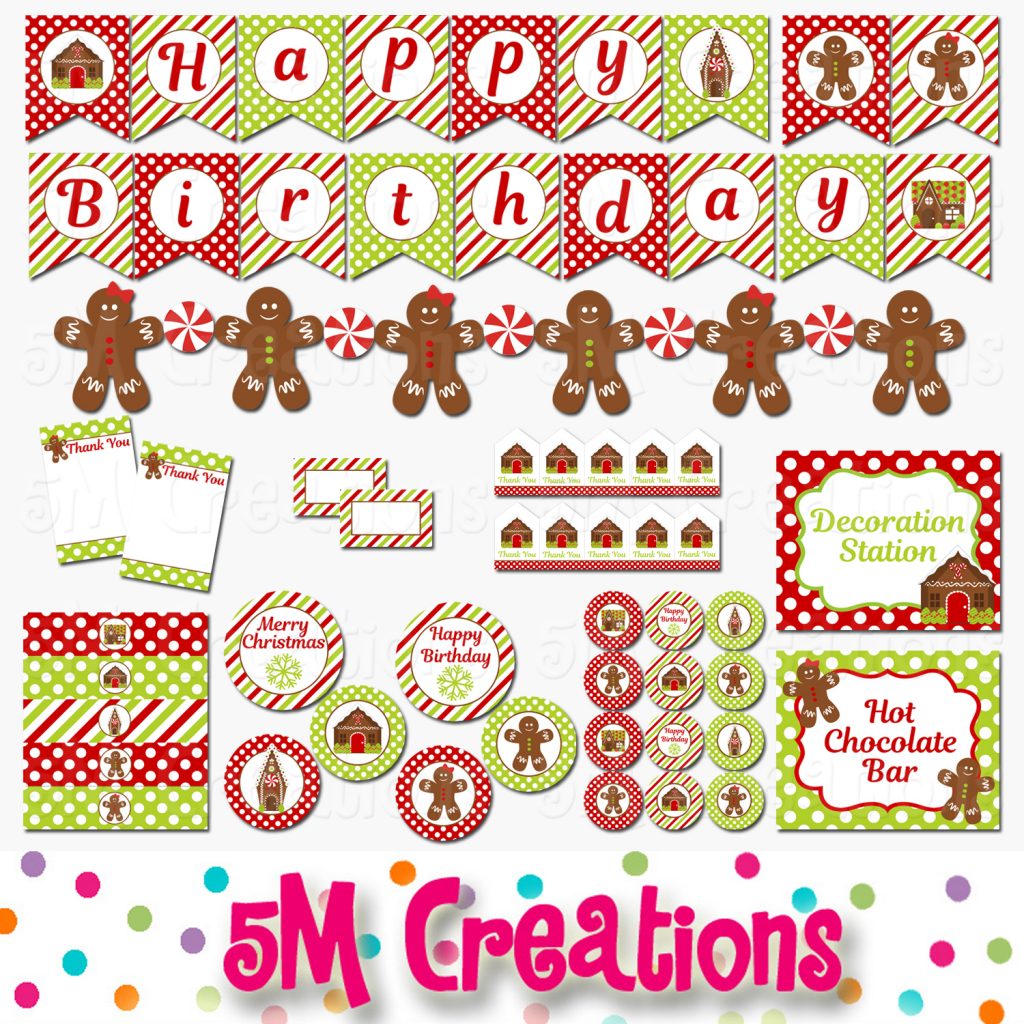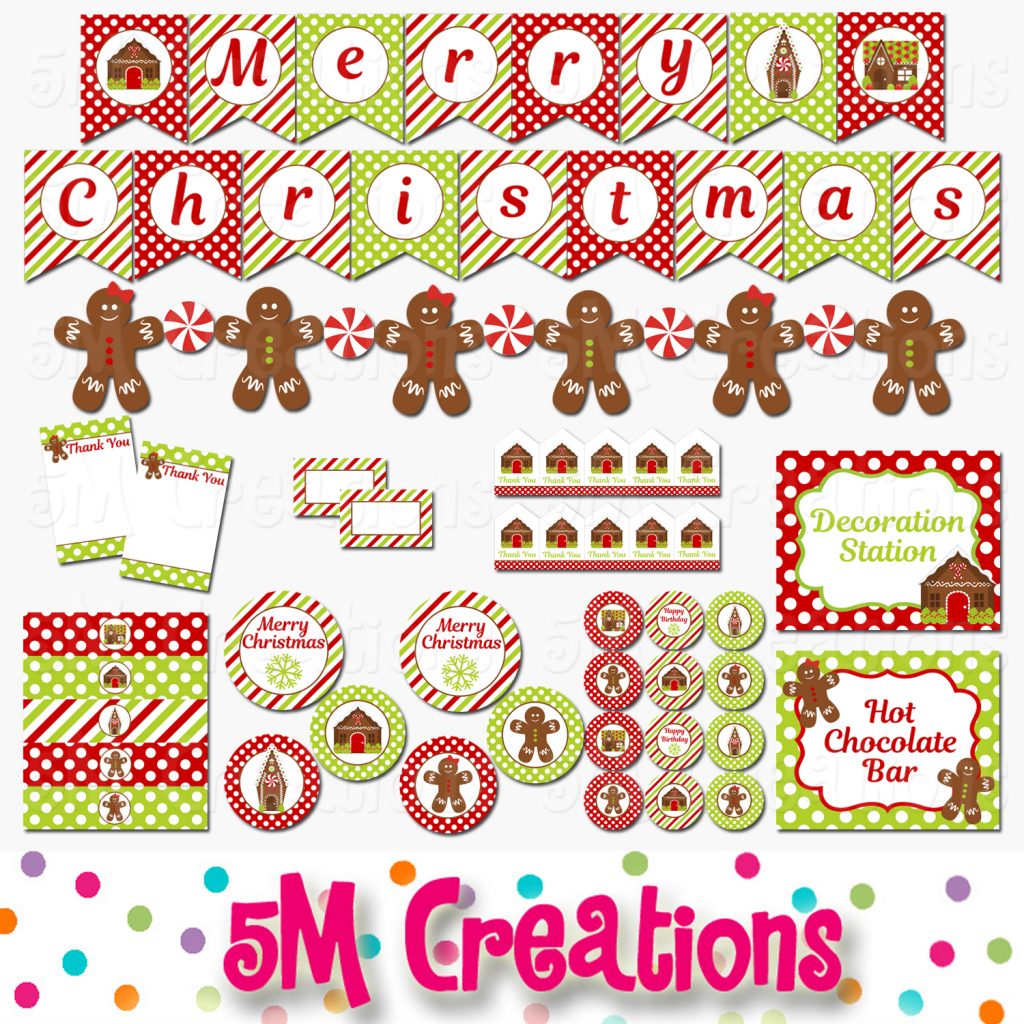 Matching invitations are available as well in both gingerbread house and gingerbread cookies! I can customize the wording to meet your party needs.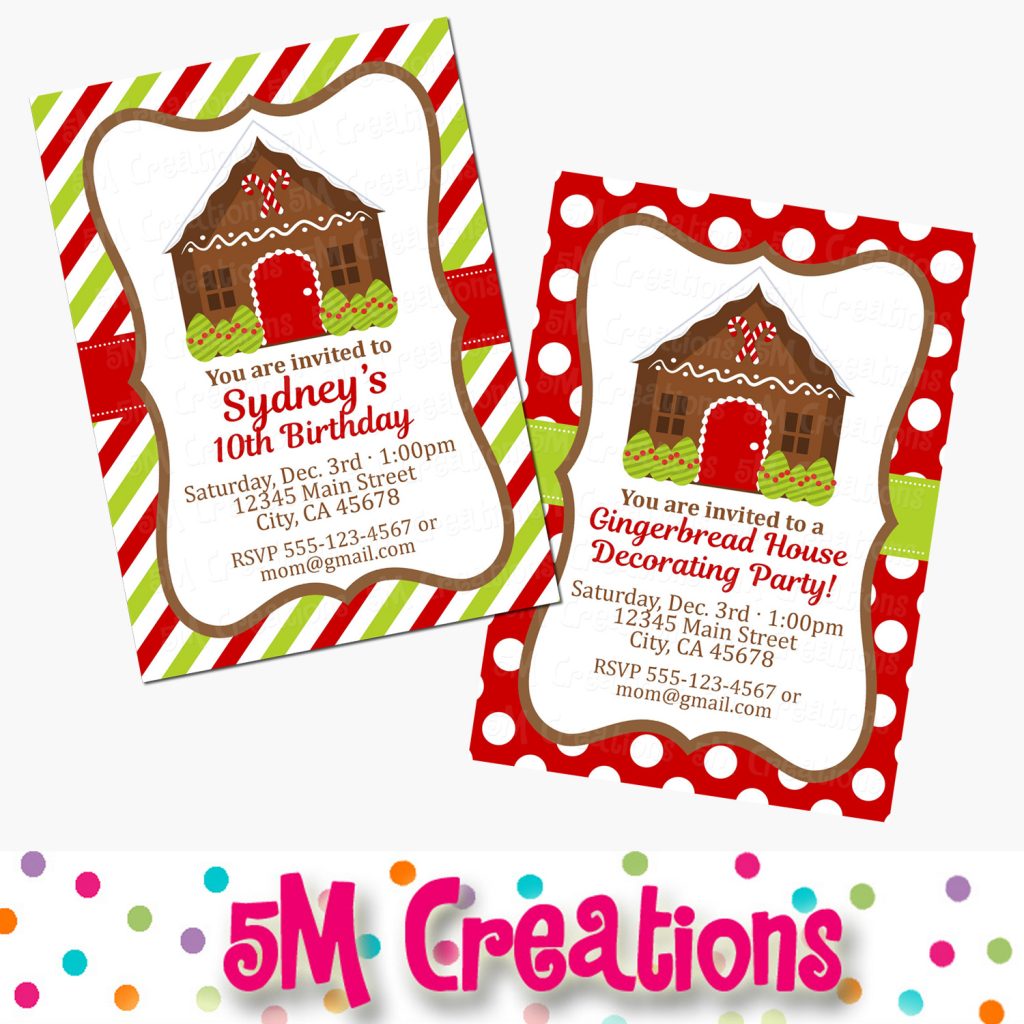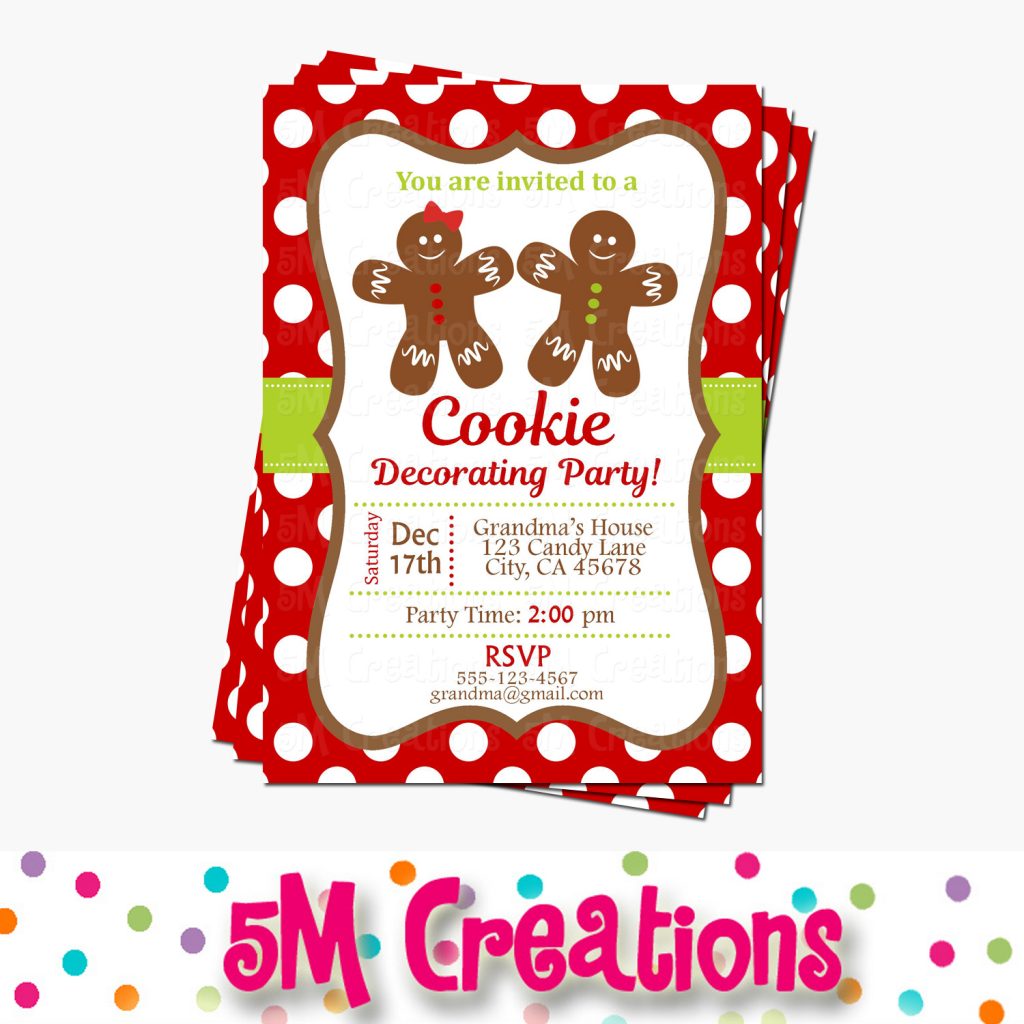 5M Creations November 9th, 2017
Posted In: Holiday Parties
Tags: christmas party, cookie decorating, gingerbread cookies, gingerbread house, party favor