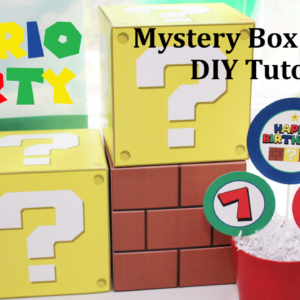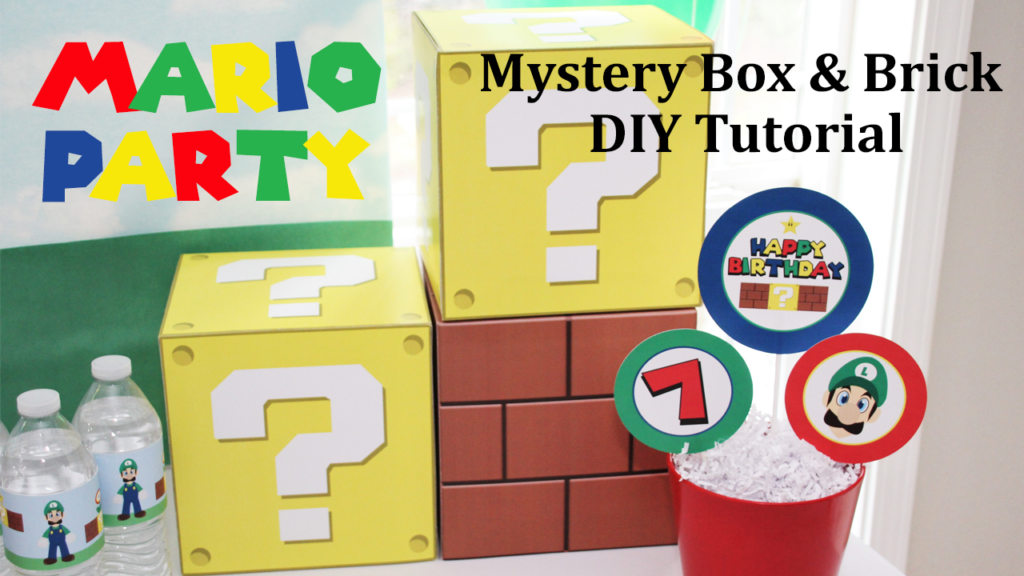 This is the final craft of the 3 Mario Party tutorials I have been sharing. This one is my favorite. These Mystery Boxes and Bricks make such a great impact in the party space and a pretty easy to make. I used them on my party table and on my mantle by the TV playing Mario. They would also be great stacked by the front door to greet guests. Even hang them on the wall! I hope you enjoy this tutorial and create some for your own party. Make sure to tag me on instagram in your party pics! @5MCreations
See the full Mario inspired party HERE! You can also find tutorials to the Mario & Luigi Hats and the Princess Peach Crowns in my last 2 posts.
For the FREE Printable Files you can download them HERE! Enjoy!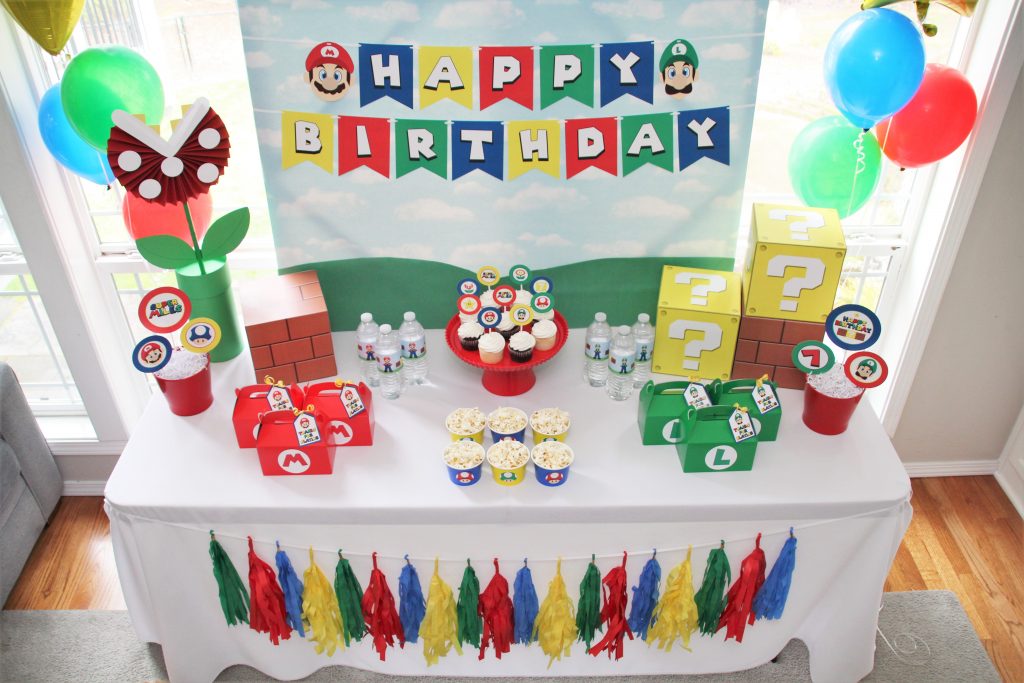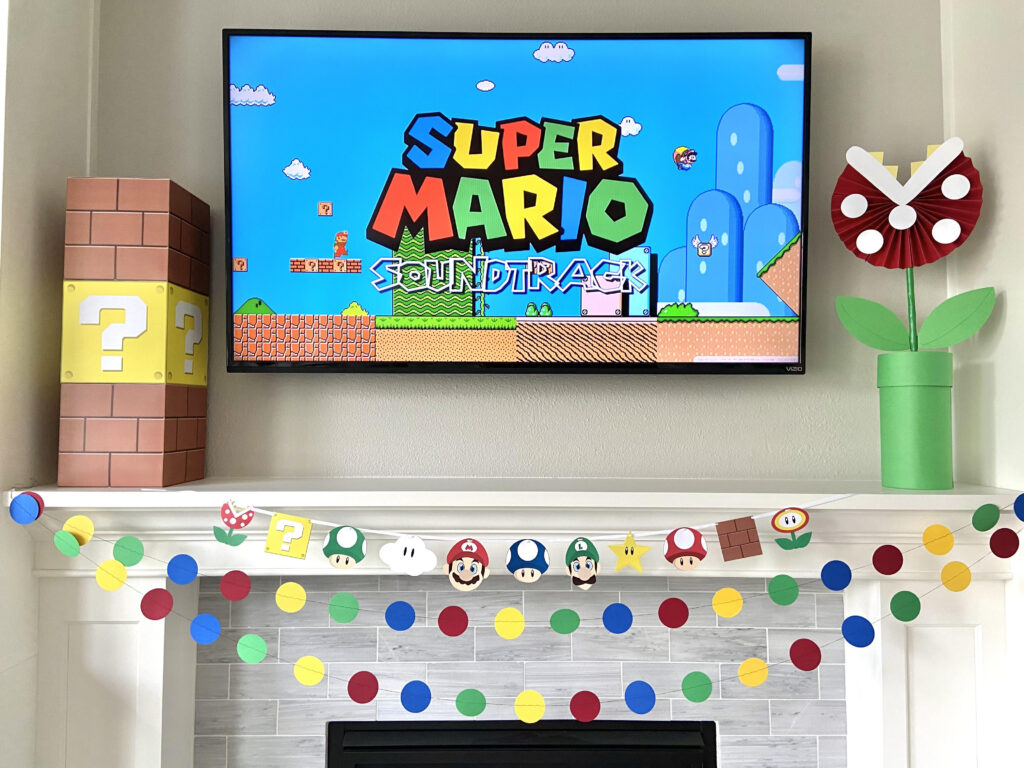 5M Creations June 18th, 2021
Posted In: Uncategorized
Tags: DIY Crafts, Mario Bricks, Mario DIY, Mario party, Mstery Box